9 tips to make stunning transparent business cards
Posted on
Having an identity is something that every person in business needs. A business card is one of the best branding collaterals you can rely on to make your identity stronger.
With some creativity and attention to detail, you can come up with a design that your clients have never seen before.
Implementing these tips while you design your transparent business card would help you set a firm and strong first impression.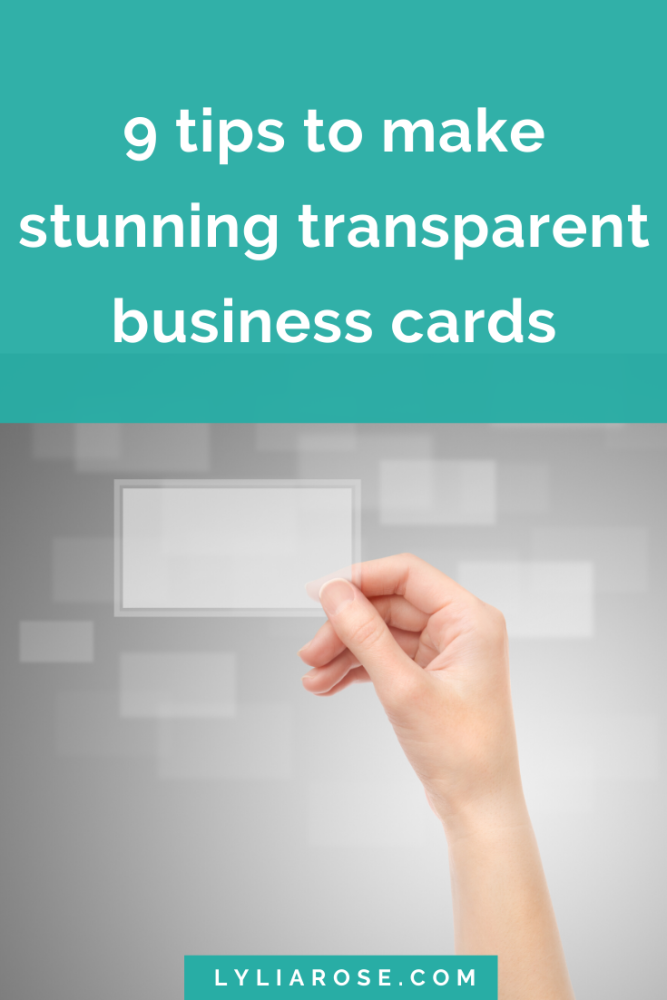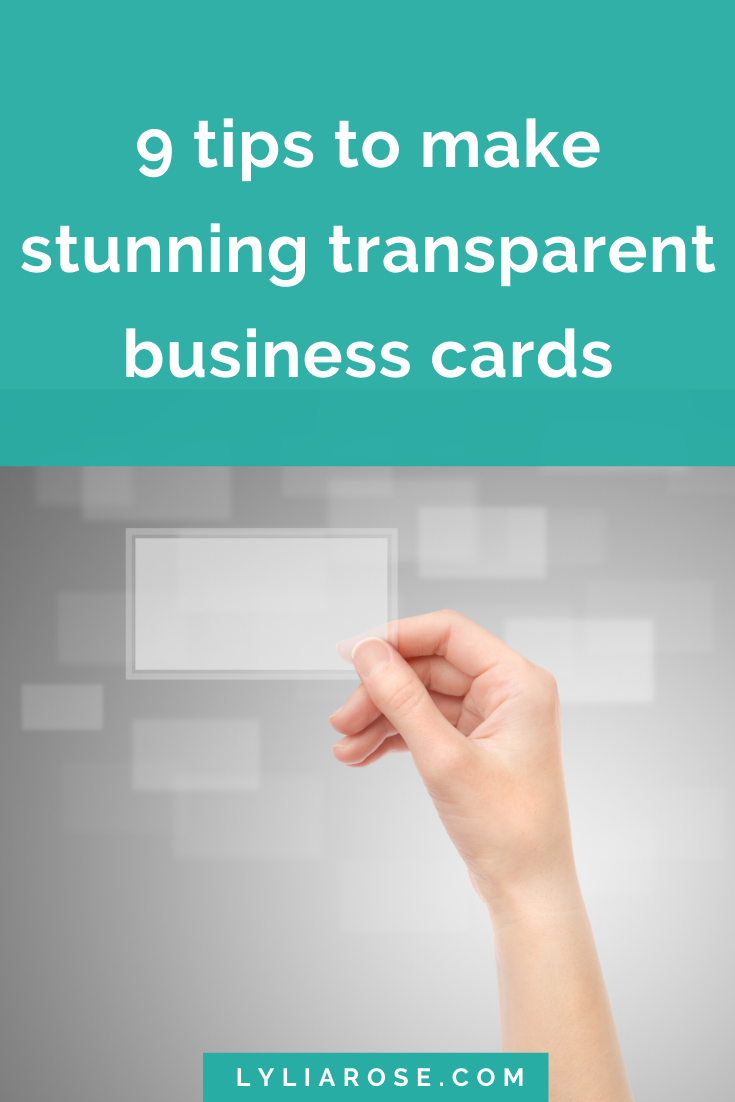 1. The finish is everything
People are susceptible to touch impulses. Instead of choosing the regular lamination to complete the look, experiment with other types of finishes. Metallic ink and foil blocking finishes will make your card stand out.
2. Let it have a purpose
Try to come up with new ideas that would make your card useful. What if your business card could turn into a mobile stand? This would significantly lower the chances of your client throwing away the card.
3. Experiment with die cuts
Die cuts would allow you to carve in designs or details into your card. There are not many transparent business cards with die cuts out there in circulation, which allows you to stay unique.
4. The simpler the better
Professionals never allow their business cards to give away all the information. Only include vital details in your card and never clog it up with information.
This would give a clean look to your card and wouldn't distract the attention of the receiver away from the essentials.
5. Follow the fundamentals
Even while designing a transparent business card, there are specific rules you shouldn't break. Make sure your text stops at least 5mm from the trimmed edge. Stick to 300dpi to get the best prints and never use flashy colours unless they serve a purpose.
6. Try different materials
A business card made from recycled cardboard, metal, wood or transparent material is going to light up excitement in the hearts of the receiver. This might shoot up the price of your card, but it is worth every penny.
7. Think modern!
No one wants to manually type in your number from the card to contact you. Use QR codes and barcodes, which contain a link to your website or your contact details. When you make modern business cards online with this feature, your potential clients know that you are staying modern and in trend.
8. Branding is the key
Branding (or your logo) is so important that it deserves an entire half of your card. You can use the other half of your transparent business card to type in additional vital information.
9. Bring in different shapes
The best part about opting for a transparent business card is that you can walk away from the regular rectangular designs. Try designing the card in other unpopular shapes and grab your client's attention.
Conclusion
As you have decided to make business cards online, a transparent business card is the best one to go with. These business cards don't come with a cheap price tag. But it would, in turn, yield you significant returns and more conversions. Moreover, no one would ever want to throw away your card.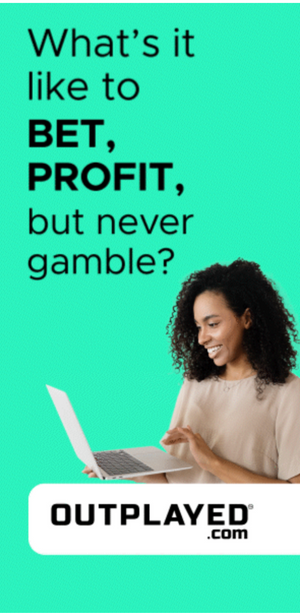 More business blog posts
Running a home based business tips
How to deal with unpaid invoices when self-employed
How to be tax ready when self employed
Top bookkeeping tips for money-making mums
3 important things to consider when starting a self-employed business
The ultimate marketing strategy to give your business a boost
6 ways being online can improve your small business
7 tips for a successful small business
Be tax ready for your self-assessment with these tips for the self-employed!
Easy ways to attract more people to your small business
Guide to start-up success for women entrepreneurs
Is your home really the right location for your business?
44 ways to market your small business
Ways to cut costs in your business