5 useful lockdown gift ideas that give back
Posted on
Helpful isolation and lockdown gift ideas that help others too!
Whilst life has come to a standstill for many of us as we stay locked away in our homes, that doesn't mean important events such as birthdays and anniversaries need to be missed.
In fact, it's probably more important than ever to remember your loved ones birthdays and to let them know they have not been forgotten, even if you can't see them in person.
There are lots of ways you can send a thoughtful gift that is useful during lockdown and also helps others at the same time.
Here are several gift ideas that are perfect for those in lockdown, or isolation, that give back too.
1. Nordgreen watches
For many of us, the days in lockdown are blurring into the same. Without a timepiece and calendar it really can begin to feel like Groundhog day as we no longer leave our homes and see the same four walls each day!
To stay on track of time and allow some routine in lockdown life, a beautiful watch could be a welcome gift.
A luxurious, but affordable, watch is the perfect treat for a romantic partner and Danish watchmakers Nordgreen hit the spot with their elegant, minimalist unisex watches.
Here is the beautiful Native watch which was kindly gifted to me: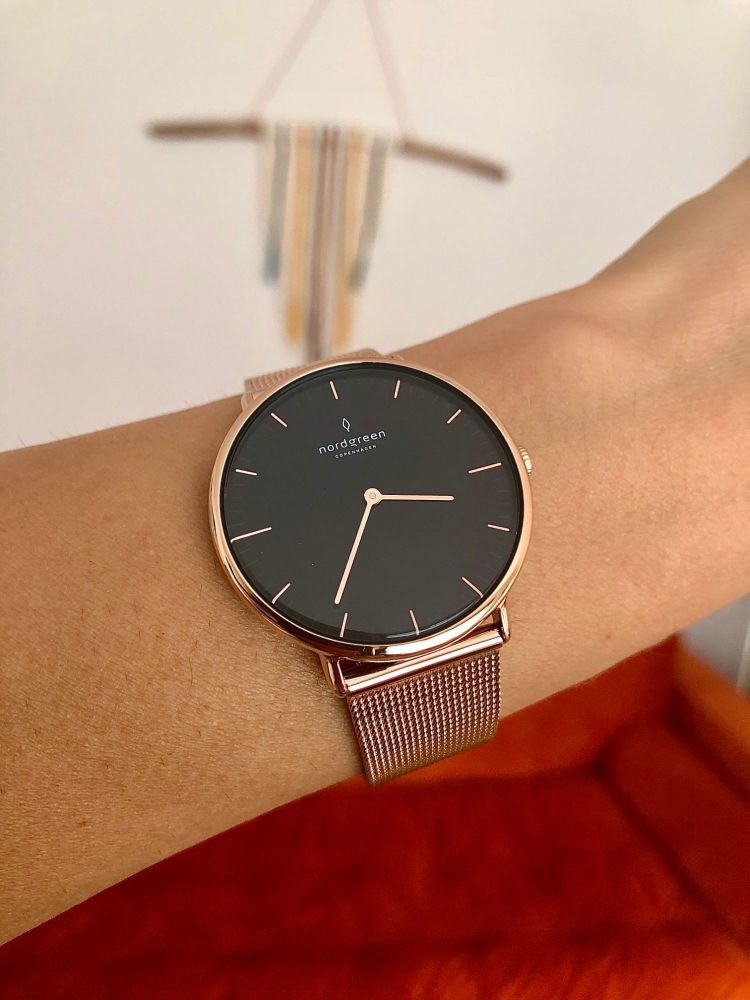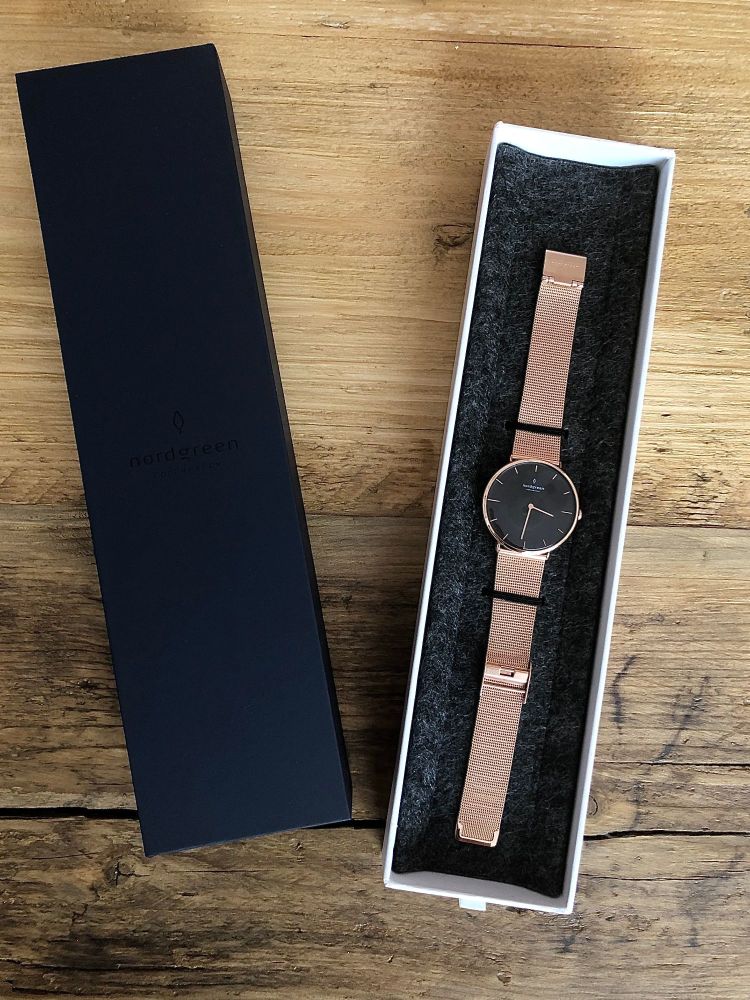 This watch is perfect for dainty wrists with its very thin watch face and adjustable mesh strap.
Nordgreen have a large selection of watches for both him and her on their website, so you can find the one your gift recipient will love most.
You can also prevent animal cruelty by opting for a vegan leather strap if you prefer a leather strap on your watches.
How Nordgreen gives back
Health, education and environment are important to Nordgreen and they give back with every watch purchase.
Once you have made a purchase and received your watch, you can select one of their partner NGOs to donate a part of the cost of your purchase to.
The causes are:
Water for Good - give two months of clean water to one person in the The Central African Republic
Pratham UK - give two months of education to a child in India
Cool Earth - preserve 200 square foot of rain forest in Latin America
You can find out more about how they give back at https://nordgreen.com/blogs/blog/nordgreen-gives-back
2. Who Gives A Crap toilet roll
In many countries, including Australia and the UK, toilet roll was wiped out of stores as people panicked and stock piled this sometimes essential commodity, leaving many without.
Hopefully this loo roll debacle is long behind us now, but with fears of second waves being worse than the coronavirus outbreak we have already experienced, there are no guarantees a strict lockdown won't be imposed in the future causing mass panic buying once again.
If so, the stores should be better prepared a second time round to limit how many essential items each customer can buy to prevent unavailability.
Another great idea is to sign up to a toilet roll subscription with Who Gives A Crap or buy one-off orders to stock up on your loo roll. Their boxes of paper come in 24 or 48 rolls, so they'll keep you going for a while!
They are wrapped in pretty coloured paper to look great on your bathroom side and spark interest.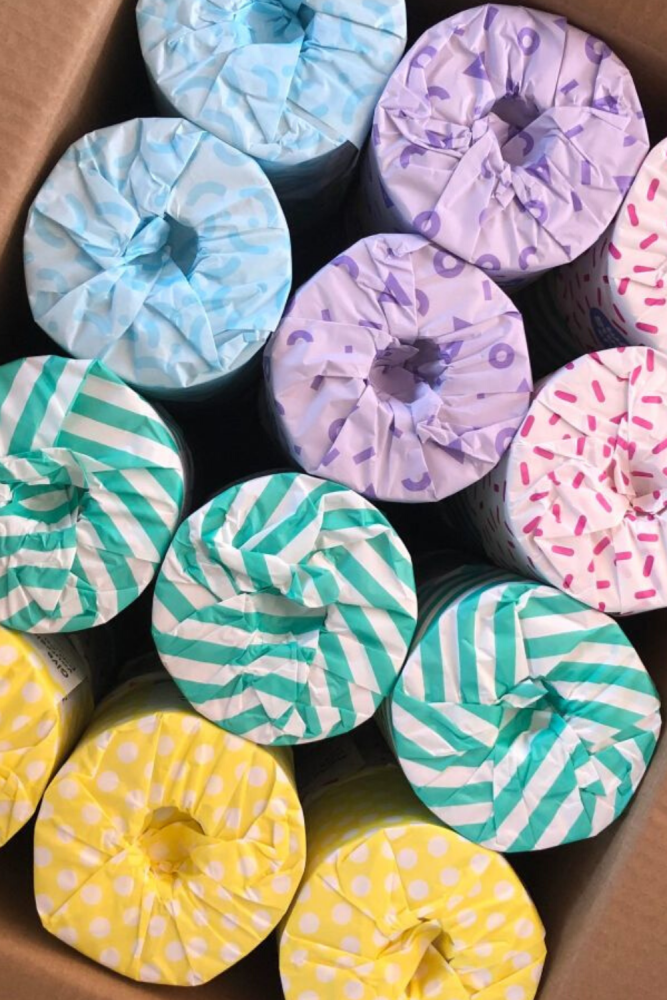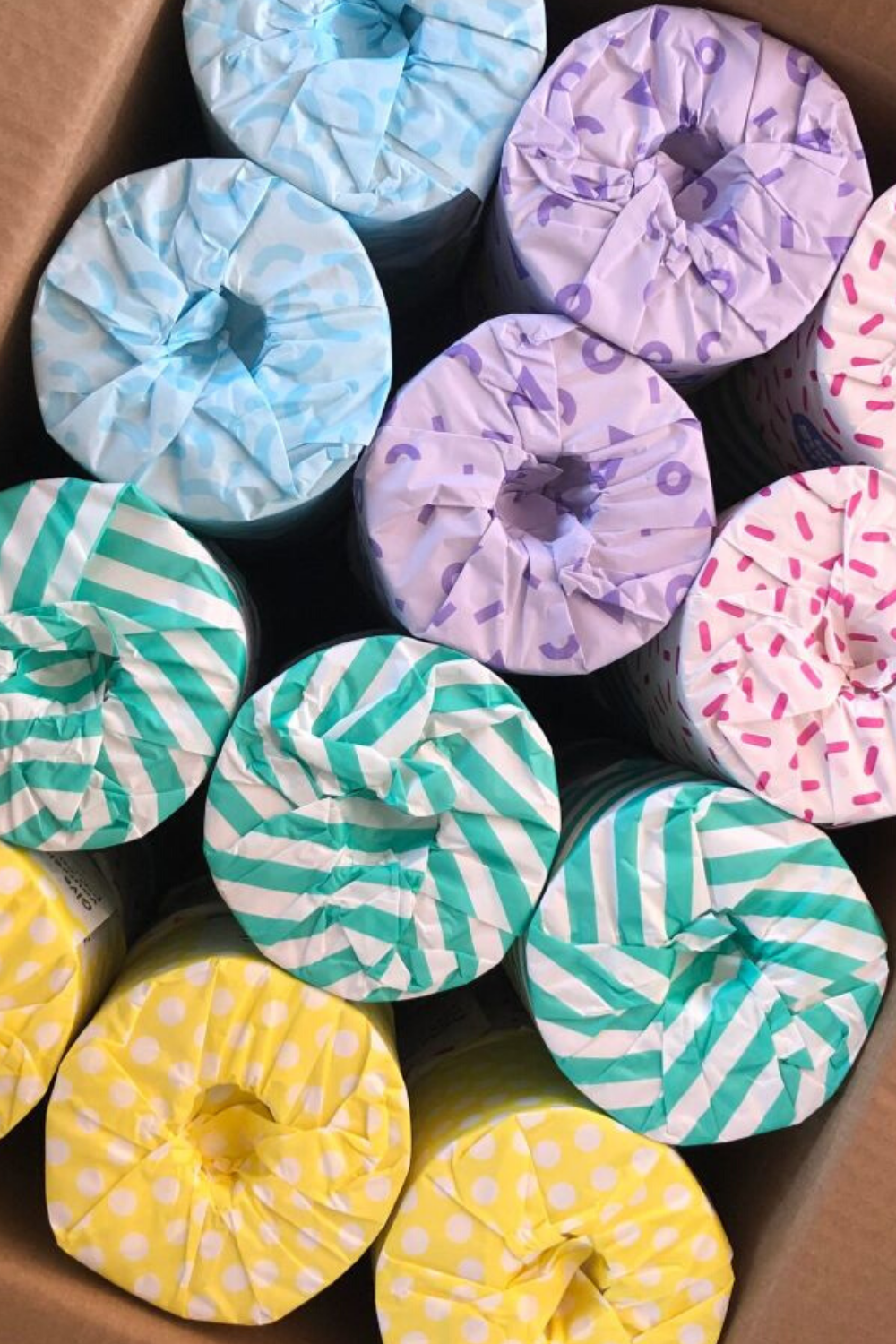 Not only do they look cool, but they have a recycled version made from used office paper or a luxury version made from bamboo. No trees are harmed in the making of this toilet roll. Plus, not only do they care about their environmental impact, but Who Gives A Crap donates 50% of all profits to build toilets for those without. They also regularly support other causes.
Special offer - £5 off your Who Gives A Crap order
Simply click here to use my WGAC referral link to get a £5 off voucher!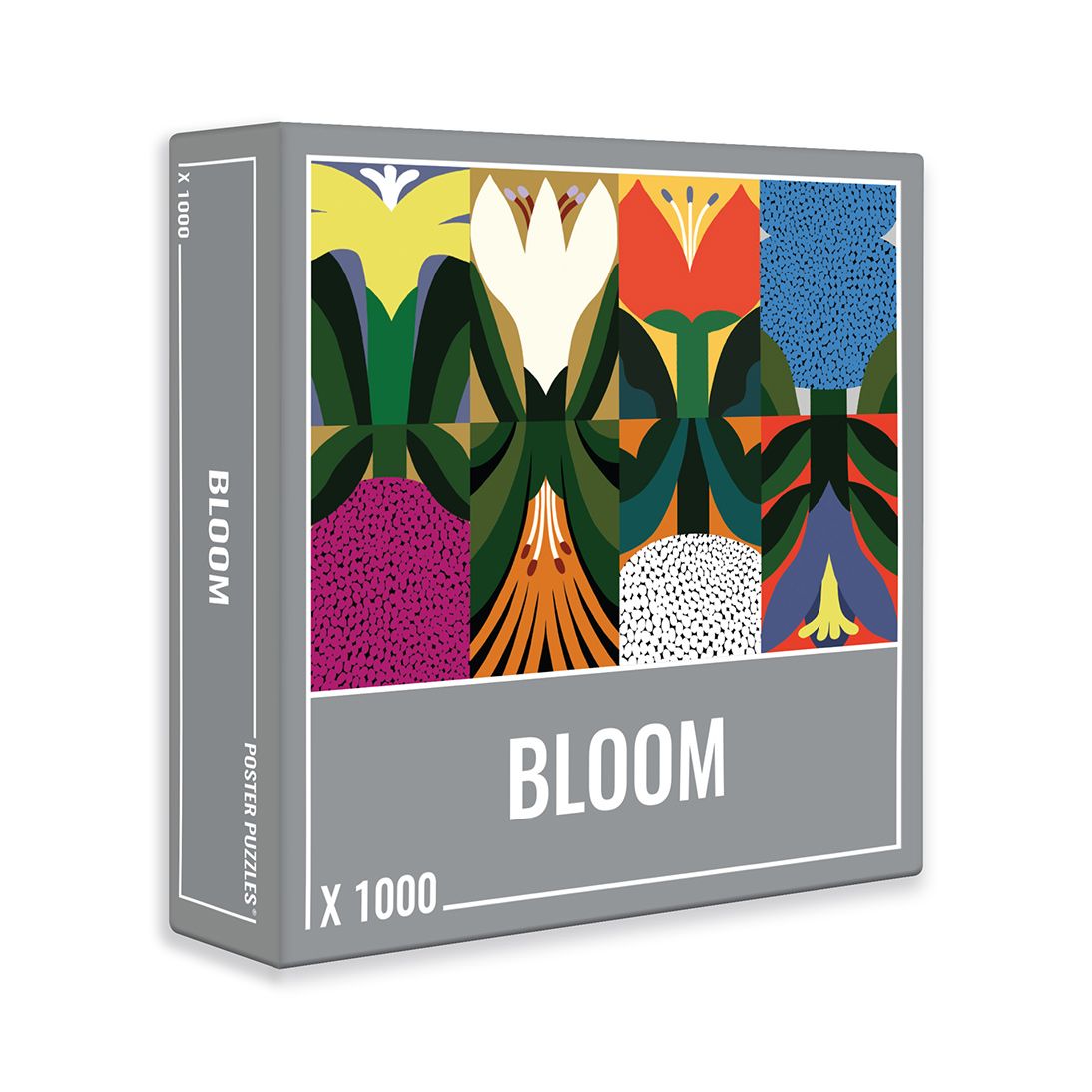 3. Cloudberries beautiful adult jigsaw puzzles
Being at home all the time can mean boredom can set in, especially if you are furloughed or can't work from home and in isolation. Watching as much TV as possible may seem like a novelty at first, but will quickly become tiresome. So what can you do?
Cloudberries have the perfect solution in the form of their stunning adult jigsaws!
Even if you're not usually a jigsaw fan (and I'll admit, I wasn't until I saw their puzzles), I bet you'll find a jigsaw you love in their range. Their jigsaws are modern and fun with designs I haven't seen anywhere else.
As they say "Goodbye boring puzzles. Hello Cloudberries"!
One of my favourite designs from their collection is the Bloom jigsaw puzzle. Once complete it would look amazing framed and hung on the wall as a piece of artwork!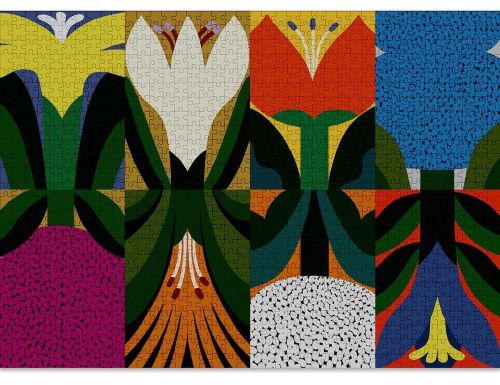 How Cloudberries gives back
Not only can you gift a loved one a fun adult jigsaw when you shop the puzzles at Cloudberries, but you can also give back. Through their 'One Tree Planted" pledge they will plant a tree for every jigsaw sold.
Here's the good they will do:
"Whenever you buy a jigsaw puzzle from Cloudberries – whether directly from our website, online through another site like Amazon or from one of our carefully selected stockists – we'll plant a tree. We're the first (and so far only!) puzzle company to make this pledge.
We've committed to a lasting partnership with Eden Reforestation Projects, a non-profit that exists to help reforest some of the world's most fragile environments. This means that by supporting Cloudberries, you will be directly helping to fund tree planting projects in countries like Indonesia, Nepal and Madagascar (the exact location depends on the time of year, planting needs and other factors).
Eden Projects was a natural partner for Cloudberries as they not only strive to restore native forests but also work hard to empower local communities, create shelter for wildlife, and help regulate the climate through concerted tree-planting programs. They also help locals guard native trees to full maturity, providing lasting work and helping to lift some of the world's poorest people out of poverty."
4. Abel and Cole organic vegetable box
Staying healthy during the pandemic is super important for both physical and mental health. Avoiding the supermarket on a regular basis and human to human contact is also so important to limit the chance of catching and spreading the coronavirus. So what is the solution?
Subscription boxes of healthy food!
A fresh box of organic fruit and veg from Abel and Cole is not only a great idea for your own household, but it could be a unique and welcome treat to others in lockdown too, particularly those who are in isolation.
Abel and Cole are very flexible with their subscriptions as they can be cancelled at any time or paused. There are no commitments.
We get an Abel and Cole every week and it's been a great way to ensure we get a variety of healthy fruits and veggies during the lockdown, without needing to visit the supermarket.
You'll get to support so many causes by choosing an organic Abel and Cole box:
Support local farmers
Support organic farming methods
Support less pollution
Support increased wildlife
Special offer - get 50% off your first and fourth Abel and Cole box
Enjoy 50% off your 1st and 4th boxes. Enter VEGBOX50 at checkout
To redeem offer, add a weekly fruit & veg box to basket and enter the promotional code VEGBOX50. Your first, highest value box will be 50% off (minimum box value £12 and maximum value of £27.50) then after receiving 2 full price Abel & Cole deliveries, a box in your 4th order will also be 50% off. £1.50 delivery fee applies. Offer does not apply to those who have an order or delivery in place with us already.
5. Etsy unique handmade gifts
The handmade selling platform Etsy has so many useful and unique gift ideas from food and toiletries, to homewares and candles, to clothing and face masks. It has so many items listed that are useful to those in lockdown, or can help to calm the mind, such as aromatherapy candles.
Etsy is also a great place to find personalised occasion cards and notecards so you can keep in touch with those you love by post. Many sellers offer customisation and bespoke orders and are more than happy to help with a friendly, personal service. Much different to the service you receive from huge corporations.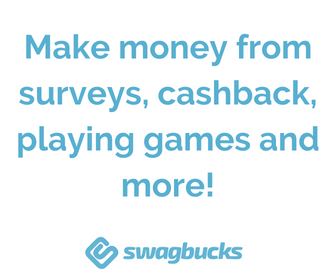 Choosing to buy gifts on Etsy means you are supporting the small businesses and individuals themselves - many who may be totally dependent on this income during lockdown.
Instead of lining the pockets of rich CEOs, why not see if you can find the perfect gift direct from an independent seller on Etsy first?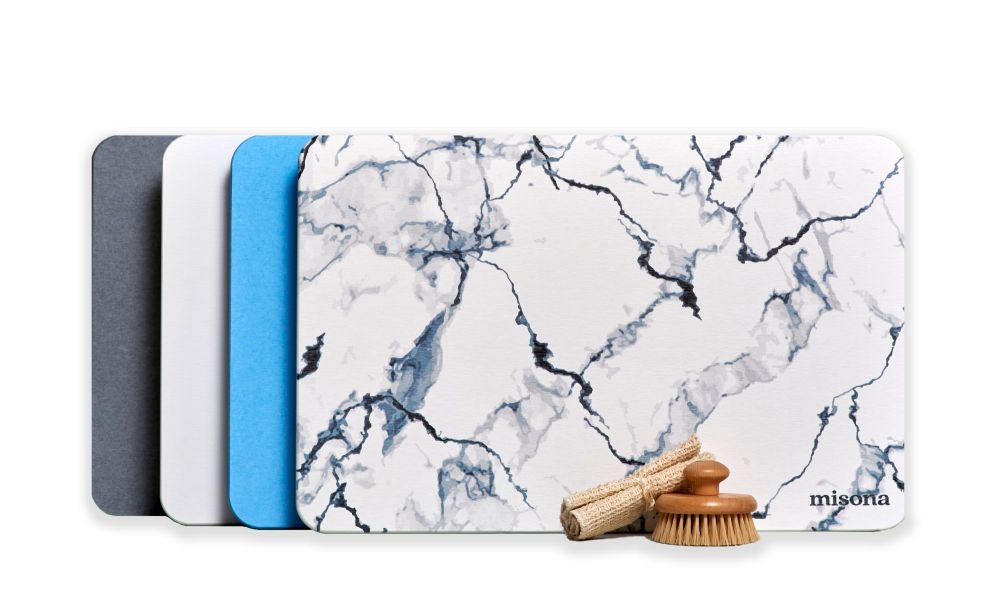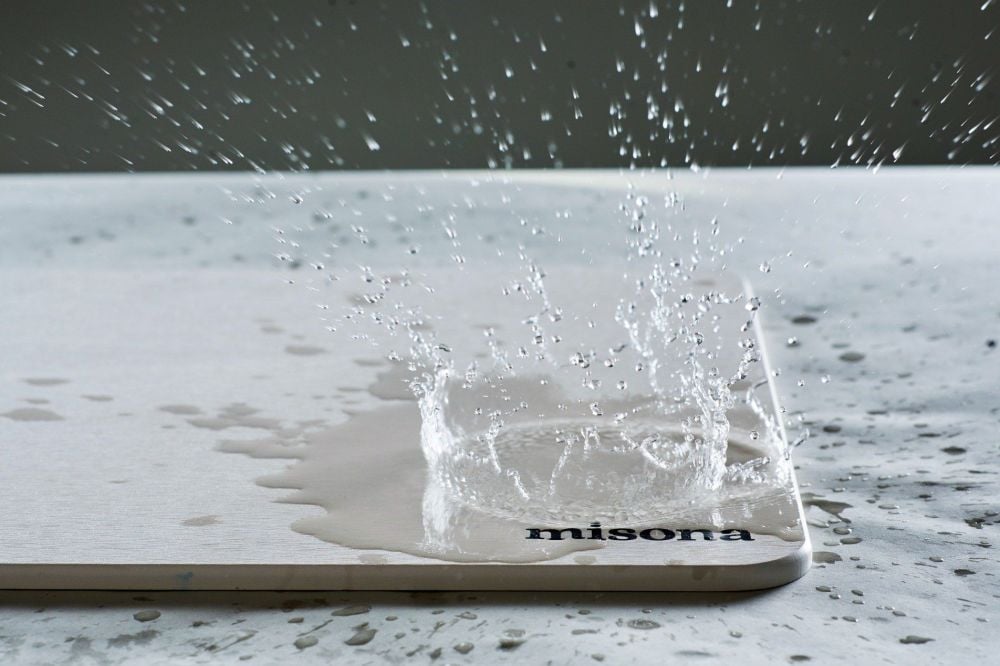 6. Bonus suggestion! Misona Diatomaceous Earth Bath Mat
A unique bath mat made from diatomite (a naturally occurring sedimentary rock!)
That's right, a bath mat made from rock! It's super absorbent with anti-odour and antibacterial properties, making it perfect for stepping out of showers or baths whilst dripping.
Acording to Misona it goes from wet to dry in just 60 seconds! Wow!
Not only does this mat look great and ofer a unique bath mat for your loved ones bathroom, but less washing is needed compared to standard bath mats, saving them energy, water and therefore money!
How Misona gives back
For every order, Misona collects 1kg of plastic through their partners Cleanhub.
Discover even more coronavirus and lockdown related blog posts below, as well as lots more gift guides!
Originally posted 01.07.20. Updated 05.03.21. This blog post features a gifted Nordgreen watch.