How to make a passive income with a blog
Posted on
I've been pretty fortunate to have my passion for writing blogs about making money online, money-saving tips, family finance and WFH advice result in a full-time income. One of my favourite ways to make money from my blog and one I hope to increase is via passive income. Passive income is a source of income that continues even after the original work is completed and requires little activity, or none, to keep it coming. However, passive income didn't just fall into my lap; I had to invest my time and effort into building my brand and being ready to monetize successfully.
If you've worked to shape your brand, grow your traffic, and produce a quality website, then monetizing is the next logical step. No one method is a get-rich-quick scheme, and some do require a little effort, but all can put money in your pocket!
Here are several ways you can earn passive income from your blog.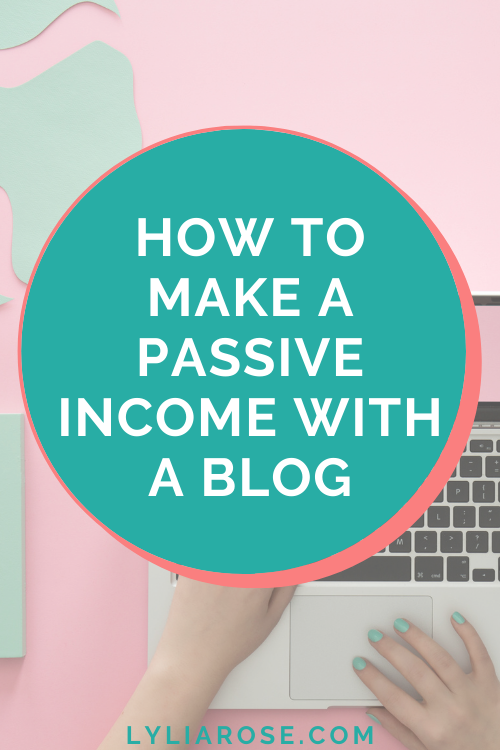 Affiliate marketing
Affiliate marketing is by far one of the most common ways to start monetizing a blog. It works by promoting a brand's services or products on your website, providing direct links or codes for users to take action, and getting paid when they do.
I've talked about some of my personal affiliations and earnings, but there are a surplus of affiliate schemes out there to get started with. Affiliate marketing works best when you find products closely related to your niche that are of use to your users, so be sure to be picky when you're looking for one to promote! Pushing irrelevant products and services leads to very little money and could even hurt your credibility (you're not a sales site!).
Commission varies from brand to brand, but some publishers have boasted making up to 50% of the sale price. Whether you're being paid anywhere close to that or not, I'd recommend sharing links across your social media channels to increase your earnings. I personally love Awin as I have access to thousands of brands affiliate networks all in one place. I also like to use refer a friend schemes directly from brands as these often have great commissions.
Affiliate marketing is a great way to earn money from a blog and even from social networks. It can take time to perfect and grow, so don't expect instant success, but over time the rewards can be very worthwhile. For a more thorough description of affiliate marketing and how to get started I recommend reading this comprehensive affiliate marketing for beginners guide.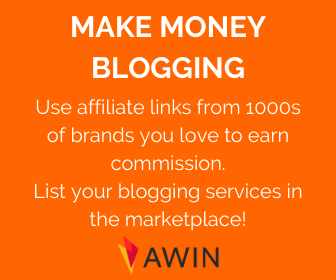 Lead generation
Lead generation may not lead to early retirement, but it's definitely an easy way to get little revenue bursts from time to time. By building a leads database, you connect companies to relevant users within your audience; you get paid for supplying user information (emails, names, etc.).
With the rising concerns surrounding data privacy and protection, the best way to conduct lead generation is by having your users aware you're sharing their information. The simplest way to do this is to offer a referral form on your website where users can actively apply to be connected to a third-party company. If you are passing on leads then you need to be transparent about this to your users and let them know how their information is being used.
Blogger outreach can be an example of lead generation connected to blogging. You may work with a company that requires more blogs and will pay you for each successful blogger you refer. It's a win-win as you are able to provide bloggers in your network with paid work and get paid for making each referral. You may just need to put a tweet out there if you have a popular Twitter account or add a referral page to your website and you can continue to earn money for each referral, doing little else than passing the details between the parties.
Advertising
Next to affiliate marketing, advertising is one of the most common monetization methods and probably the most passive. Advertising works by setting aside specific sections on your website, called ad units, to sell off to advertisers who can promote their ads. While many bloggers are very successful with ads, there are a lot more who are not. Finding the balance between earning and website integrity can be a tricky thing, especially for new bloggers.
Google's AdSense is the most typical starting place because they offer an easy set-up and no effort on your behalf after that. They operate on a pay-per-click model, meaning you get paid more whenever users click on an ad.
It's challenging to make a significant income with AdSense, and they don't give publishers a great deal of control over their ad units.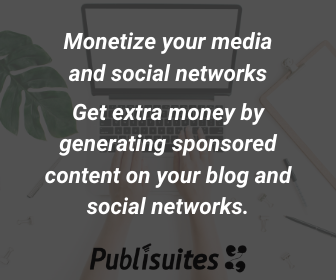 Header bidding
Header bidding, the best alternative to AdSense and other similar networks, is the best option for maximizing ad earnings. Header bidding is a programmatic technique that brings an array of ad networks together to bid for your ad units simultaneously.
It sounds very techy, but it just means they'll put your ads in front of many more suppliers to get the best rates and better quality ads. The increase in competition boosts earnings for bloggers anywhere between 50-200% when they switch from AdSense!
Header bidding providers often use a CPM or cost-per-mile system to measure earnings, meaning you get paid when your ads are seen rather than clicked. CPM rates are the amount that you're paid for every 1000 views on an ad. If you get decent traffic, you're bound to make money!
Some header bidding providers are 'non-exclusive,' meaning you can still use other networks like AdSense with no issue. Besides delivering more advertisers to you, header bidding providers assist in optimizing ad units, page loading speed, and user experience, so you don't have to.
Sponsored posts
Sponsored posts are articles you're paid to place on your website to endorse or review a company. This is probably the most popular way I choose to monetize. It's great if you love writing and controlling the feel and content of your blog. As I've said before, it can be challenging (and fun) to find creative and unique ways to write content for services within your niche!
By working with relevant topics, you can produce content that balances promoting a brand with giving users valuable information. Be sure to have a 'work with me' or 'contact me' page to allow brands to connect with you.
You can also explore hashtags on Twitter (such as #bloggerswanted and #bloggerrequest) for opportunities. I regularly retweet solid opportunities on Twitter; follow me there to avoid wasting time with all the spam in the hashtag feeds!
Whilst sponsored posts themselves aren't passive income as they require time to research and write, they can be continuously monetised with your passive income methods. Unless the brand who sponsored the post forbids it, you can add affiliate links and ads to your sponsored post, where they naturally fit, to continue to make money from the article going forwards. If your sponsored post is popular and gets a lot of traffic and you have ads placed throughout it, then it will continue to be a source of income for you well into the future.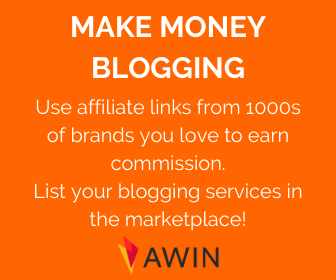 Accept guest posts
Companies love to get their names out to their target audience, and they're willing to pay you for it!
Accepting guest posts is a bit more passive than a sponsored post because advertisers will supply you with the article, taking the effort of writing off your plate. Providing your blog has authority when it comes to metrics and traffic, it will appeal to brands who will happily pay you to host their articles.
Just be sure to communicate your requirements and understand theirs. More often than not, they have specific information they want your users to walk away. In my experience, they don't usually mind if you edit the post, so long as you don't change the essential components.
Again, as with sponsored posts, you can continue to monetize the post by optimising it for search engines to draw traffic to it. This traffic will increase your display ad revenue if your ads are site wide and show on this guest post.
Social media posts
If you've put in the effort to grow your social channels along with your blog, there's no reason not to leverage those into extra earnings. You can create ads on your own social media channels such as Twitter and Pinterest which include your affiliate links to increase your passive income. Pinterest is like a visual search engine and your content is out there forever, unless you delete it. If you can utilise this platform to your advantage, then you can increase the amount you earn passively by creating popular pins that people click on and make you money at the same time. The same goes for Twitter, Facebook and even Instagram where you can share a link in your bio or if you have more than 10,000 followers on a business account.
You can also make extra money from your social media channels when doing sponsored posts. While I include some social shares as a standard for my blog posts, other bloggers make a nice chunk of change using them as an additional paid option.
Some publishers even have structured 'Media Kits,' with set-price fixtures for what a company can buy. For example, they might send advertisers rates that look like:
Media Kit 1: Social post only - £rate
Media Kit 2: Sponsored post & social post across (2) platforms - £rate
Media Kit 3: Sponsored post & social post & 24hr Banner promotion - £rate
If you get a significant amount of sponsored posts or guest post inquiries and have a large social following, media kits with different packages may be a lucrative opportunity for you.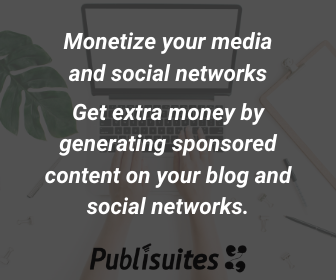 Sell digital products
Digital products require a bit of upfront effort, but after the initial time invested, they can become a passive revenue goldmine!
When it comes to digital products, you can choose to offer anything from eBooks and guides, to courses and webinars.
As a blogger, you're in a perfect position to provide solutions and answers to your community. By listening to the needs of your audience, you can craft something highly relevant that they'll greatly appreciate (and pay for) if you have sought after knowledge or insider information.
Take donations
This is an honourable mention. But hey, you never know!
As long as you're not overly pushy, there's no harm in asking for a monetary thank you. After all, you are building relationships with your users and providing valuable information for free.
Including a simple call-to-action button like "buy me a coffee" somewhere on your website might appeal to some of your regular readers. It's likely you tip waiting staff for good service in a restaurant, so why not tip a blogger if they've entertained you for years, helped you improve your finances or shared information that's proved valuable to you for years?
If you fancy buying me a coffee each month, click here!


Final thoughts
There are many ways to earn a passive income from blogging. Whilst you will need to get your blog up to a certain level of traffic and authority, as well as building a trusting audience, the upfront hard work and slog will eventually pay off when the passive income starts rolling in!
Want to make more money from your blog?
Check out this huge list of websites to find paid blogging opportunities for your blog and my 6 secrets to make more money from your blog!
Maybe you're looking for other ways to make extra money from home?
Here are 60 ways to make money online and check out my favourite side hustle to make money in my matched betting blog!