Why a subscription box is a great business idea
Posted on
The business model of the monthly box is based on a subscription principle where every month, customers pay and receive a box of selected items. It can be, for example, a range of make-up or an assortment of food products. Why is the subscription business model interesting and is it a great business idea?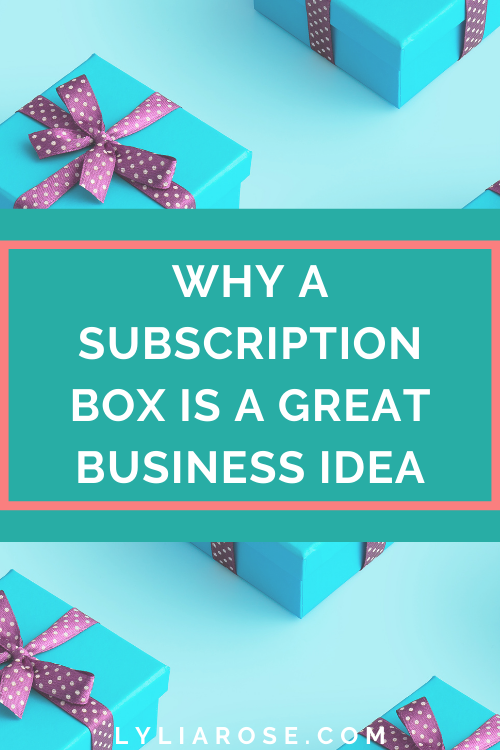 Recurring income
To begin with, this new mode of consumption allows you to have recurring income. Every month, you have a certain number of customers who buy your products as is the case with any type of subscription to a service. Sales are therefore recurring. Then you can anticipate your income.
Thanks to the subscription system, you know in advance the number of boxes you are going to sell per month. You also easily retain your customers, because if they like the first box you send, they will remain subscribers.
Finally, you adapt to a new mode of consumption that is starting to gain a lot of followers. Thus, you also promote brands in an original approach, which will seduce your customers.
Find your idea
To get started, you need to come up with a business idea that you are passionate about, that can both attract your prospects and be profitable for you. For this, it is better to get started with products that you have mastered, because in order to be able to offer something new every month, you have to be inventive and know what you are selling. Perhaps you are passionate about coffee and in this case you should look at an already successful online coffee subscription and be inspired.
Although staying in a niche is the best solution, this niche must interest enough people for your business to be profitable. The contents of the box must be appealing to the customer. Offer products your customers will love and that will push them to renew their subscription every month.
To retain the customer, the box must create an effect of surprise and whoever opens it must make constant discoveries: new range of products, new flavours, etc.
For example, if you want to launch a box of specialty coffees, you must vary the type of coffee offered each month and offer several selections each time. You must have a wide variety of flavours or a very wide range of brands to be able to offer different content every month.
There needs to be enough variation in case your customer doesn't like a flavour, so they are still happy with another. Also enough variation to keep them interested in ordering the subscription each month.
Generally, the majority of those who get started include sourcing products from suppliers they have approached upstream.
Plan storage and logistics
Next you need to think about storage and logistics for your company. Depending on the type of products you are selling, storage and logistics will not be the same. This is because bottled drinks weigh heavy and packages can be bulky while tea bags are light and fit easily into a small box.
You must therefore plan the storage space corresponding to the quantity of items that you expect to sell each month. Many popular subscription boxes such as Glossy Box have a limited number of subscriptions available each month. When they sell out, it's simply too late for customers to order a box even if they want one. This creates a sense of demand for the product, but having a limited number also means they know exactly how much storage, packaging and delivery they need to account for each month.
Once customer retention is high enough, you can then start to release say 50 or 100 more boxes per month and scale up the business as demand grows.
Be sensible with your decisions and above all, follow your passion!
Looking for ways to make extra money from home?
Here are 60 ways to make money online and check out my favourite side hustle to make money in my matched betting blog!