Selling clothes online in the UK: where to source + where to sell
Posted on
If you're interested in starting a side hustle alongside your main employment or study then selling clothes online could be a great way to pocket some extra cash. But where will you source fashion and clothes to sell online? And where are the best websites and marketplaces for selling clothes online in the UK? These are the questions we're going to look at in this article.
Where to source clothes for online selling
· #1 Sell your own clothes online
There are lots of different ways to begin selling clothes online. The easiest way to start dabbling in online clothes selling is to first sell your own clothes! This isn't a business idea as selling your old clothing doesn't require you to pay taxes or register as a sole trader or limited company, but if you are brand new to the world of online selling then it can be a great place to start to get a feel for what's involved.
By selling your old clothing on websites like eBay or Depop you'll learn how to create a listing for clothing, about selling fees, postage and packaging costs and how to deal with customers effectively. It can be a great starting point to make some extra cash in your spare time from items you might have otherwise given away. Plus you'll start to get a feel for the world of ecommerce and whether it's right for you before you invest money into buying stock for an online fashion business.
Check out these best practice packaging tips for beginners!
· #2 Source preloved clothing from charity shops
There is often debate about whether this is ethical or not, but surely it's better to source clothing from charity shops and start a clothing business flipping preloved clothes, rather than buying new? This means you support a charity and help to prevent clothing from ending up in landfill. It can be a win-win situation if you have an eye for a bargain and can turn a profit from the preloved clothing you buy.
Once you start sourcing clothes to sell to make a profit then you will be a sole trader. In the UK there is currently a £1000 trading allowance which means you don't have to declare any trading you earn until it's more than £1000 gross profit in a tax year. You can read more about the allowance at https://www.gov.uk/guidance/tax-free-allowances-on-property-and-trading-income
Once you go over this threshold then you will need to register as a sole trader or limited company and complete tax returns each year. You can find lots of helpful information about registering and which option is right for you on the gov.uk website.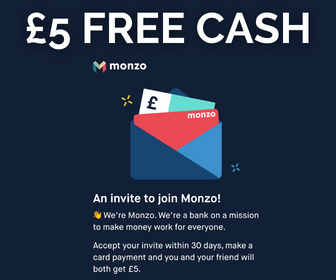 · #3 Make your own clothing to sell online
If you are a whizz with the sewing machine or love to knit or crochet, then the obvious solution may be to make your own clothing to sell online. This is truly turning your hobby and skill into a job and you'll get to do what you love every day. Learn more about how to successfully sell your handmade clothes here!
· #4 Source clothing from wholesalers
It's relatively easy nowadays for anyone to set up a wholesalers account online for clothing and shoes. Some wholesalers will need proof of your business so you may need your business registration number, but if you are a sole trader then they may accept other proof of your business such as a link to your website. You can find fashion wholesalers easily with a Google search. If you are interested in selling footwear click here to stock up on wholesale slippers and shoes. You'll get great prices shopping at wholesalers as you'll be purchasing in bulk. However, this does mean you will have to buy certain quantities of some items and you'll need to be able to store the stock until it sells. Some will offer 'sale or return' meaning you can send back the unsold stock after so long, however check all the terms and conditions of each wholesaler as many only offer a return on your first order and then never again.
· #5 Drop shipping
The drop shipping method means you never actually buy or hold the stock yourself. Instead, you act as a third party selling products online, but the stock is sent directly from the manufacturer. If you are short on space or don't want to risk buying a bunch of clothing stock you might not be able to sell, then drop shopping could be a great solution.
The best places to sell fashion clothing online
As you can see, there are lots of ways to source stock to begin selling clothing online. You can always start by selling your own preloved goods to get a feel for online selling and then venture into one of the other methods when you feel confident about online selling as your business idea.
But where can you sell these clothes? Here are some ideas for the best places to sell fashion clothing online.
· Online marketplaces
There are lots of online marketplaces that are made for selling clothes and other goods online. Using these marketplaces makes it really easy to sell fashion clothing, even if it's totally new to you. They have templates and help guides if needed so you can list clothing with ease.
Some online marketplaces like eBay let you sell preloved goods and/or new clothing. Others, like Etsy, let you sell handmade goods or vintage goods.
Here's a look at some of the online marketplaces where you can sell clothes:
- eBay: new, old, vintage, anything goes! Click here to give selling on eBay a go!
- Etsy: handmade or vintage only. Sign up to Etsy here!
- Depop: second hand clothing
- Vinted: second hand clothing
- Thrift+: preloved fashion of a high standard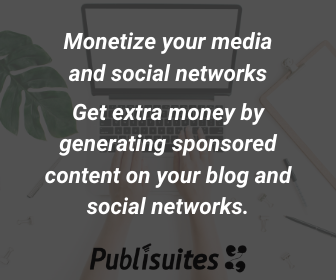 · Your own website
Another way to sell online is via your own website. This has the benefit of no selling fees or commissions to pay, like you would have to when selling on the readymade online marketplaces like those mentioned above.
However it can take time to get your website out there and build traffic through SEO optimisation of your website and marketing your website on social media.
There are lots of ecommerce website packages available with website templates built for selling online. These websites will make things easier for you, rather than having a website built from scratch, although this is an option.
Here are some examples of websites made for ecommerce for small online sellers:
- Create.net: great customer service and I recommend them as I've personally used them! Get a free trial and set up a shop on Create by clicking here!
- Shopify
- Wix
There are many ways to build an online clothing store with ease. Then you just need to promote it. Here are 44 ways to market your small business to get you started!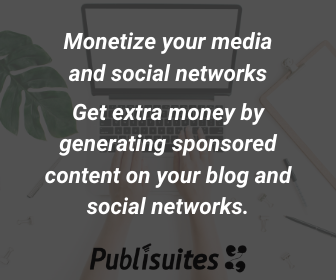 · Social media
It's totally possible nowadays to sell clothing online without needing to set up your own website at all. This is possible through utilising social media and reaching your customers directly on social media platforms such as Facebook, Instagram and Twitter.
You can set up a social media account, group or page for selling your clothing, depending on which social media you are using, and then advertise your products for sale. Use relevant hashtags to get more eyes on your posts and look for small business networking events relevant to your niche. For example, there are lots of hashtag hours on twitter, also known as Twitter parties, where you can showcase your products and chat to other small business owners.
If you get a sale then simply arrange the sale via a private message. PayPal invoices are great if you set up a PayPal business account as the buyer can pay by PayPal, card or debit card. They don't actually need a PayPal account to pay by card. PayPal also offers the buyer some peace-of-mind when buying goods and services and it helps you to keep your orders and invoices organised.
Looking for more ways to make money online?
Selling clothing online is a great way to make some extra cash as a side hustle. If you are looking to make more money or want to diversify then here are 60 ways to make money online that I have personally tried and tested!