Business is personal: how the pandemic affected the livelihoods of the self-employed
Posted on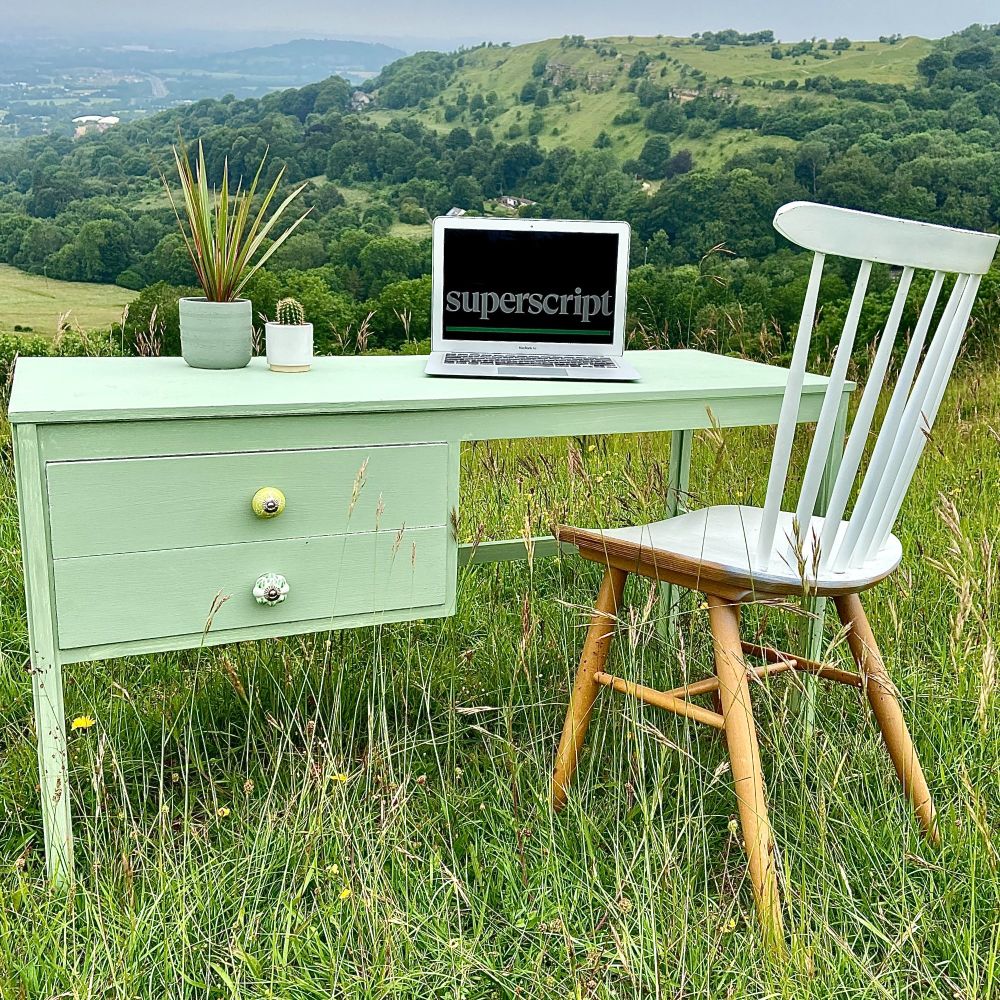 Paid partnership with Superscript.
The coronavirus pandemic has affected everyone's lives in a variety of ways and for the most part, it's been a negative effect. One group of people who have seen their lives turned upside down in many ways are the UKs self-employed and freelancer community. This is something Superscript the flexible, monthly insurance provider for small businesses has been keen to explore through proprietary research on over 2000 sole-traders, self-employed and freelancers to see how the pandemic has affected them on both a business and personal level:
"We wanted to explore the human impact of working for yourself during lockdown. So, we surveyed over 2,000 self-employed people to understand how it feels to be your own boss at this moment in time."
Micro-businesses, sole-traders and freelancers are the lifeblood of the UK economy
Whilst you may have seen countless articles about furlough and employed workers losing jobs, the coronavirus lockdowns had a huge impact on sole traders and the self-employed. Many were unable to work for months and some are still unable to work due to the coronavirus rules. There were also millions who were totally excluded from any financial help during the pandemic and forced to stop doing what they love.
The #ExcludedUK were entitled to absolutely no financial help whatsoever because of various factors excluding them such as the start date of their self-employed business or an employed job making up more than 50% of their overall income. Still, this year, it's estimated that 5 million self-employed are still without work and 500,000 still haven't received any financial support.
It's a huge shame that financial support was not provided for such a huge number of the self-employed, especially when you realise micro-businesses, sole-traders and freelancers make up 99% of the UK business economy.
According to the Federation of Small Businesses "At the start of 2020 there were 5.94 million small businesses (with 0 to 49 employees), 99.3% of the total business. SMEs account for 99.9% of the business population (6.0 million businesses)."
Female self-employed lost over a fifth of their income due to the pandemic
Superscript, who ensure the self-employed stay ahead of risk with their flexible sole-trader insurance, discovered the pandemic decreased overall income by an average of 15.32% when they surveyed over 2000 sole traders, freelancers and microbusiness owners. Females saw the largest drop with an income decrease of 20.28% as a direct result of the coronavirus pandemic.
Over 22% of self-employed have had to get a second job to make ends meet
There are those who have had to give up their small business ideas altogether. With a lack of financial support and not being able to work for months on end, they've had to change paths. In January 2020 there were 5.03 million self-employed workers in the UK, however in April 2021 the number of self-employed in the UK dropped to 4.35 million self-employed.
No doubt the coronavirus pandemic has put on hold the hopes and dreams of a successful self-employed career for many. For other freelancers they've had to find ways to boost their reduced income. Over 22% of freelancers surveyed have had to get a second job during the pandemic.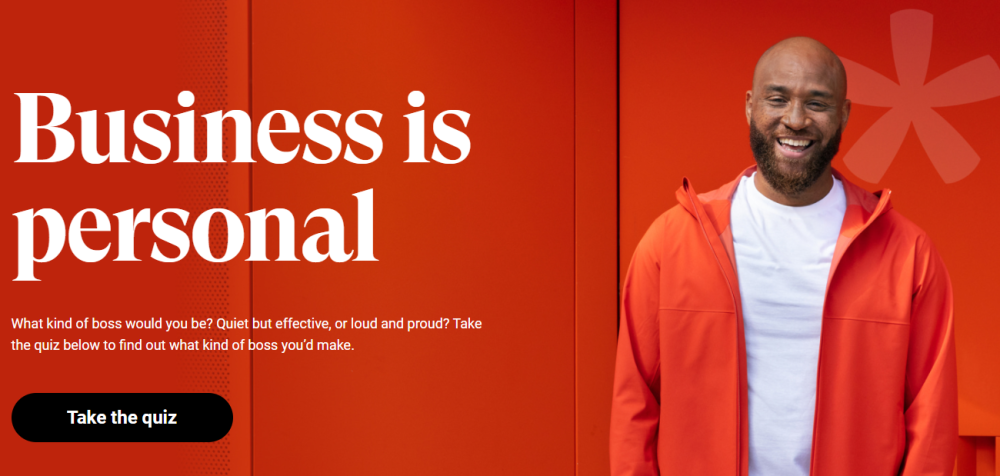 How have the self-employed felt during the pandemic?
Business is personal and the two are intertwined, especially when you are self-employed and your small business is your life. Without furlough to fall back on and the government SEISS grants not providing 100% of a person's income, times were tough for many who saw a drastic drop in their self-employed income.
Even if you did qualify for government support, you often had to wait months for it to be released, leaving many struggling in the meantime.
It's impossible to leave work at work, especially when it is affecting you financially, which in turn affects you emotionally too. If you're unsure how you're going to put food on the table, or pay your rent and bills, then you are obviously going to be affected emotionally too.
Not surprisingly 25% of those surveyed by Superscript chose anxiety as the word that best described how they felt during the pandemic, whilst 14% chose the word frustration.
View this post on Instagram
How the pandemic has affected the self-employed community, in their own words
Being a part of the self-employed and freelance community I reached out to others to ask how the pandemic has affected them both in business and how this has had a personal impact on their wellbeing. Here are the responses straight from the freelancers and self-employed themselves:
Jennifer from www.ricecakesandraisins.co.uk says " I have a business that specialises in sensory baby classes. During lockdown we had to close our doors and even though restrictions are lifting we still can't run at the same capacity. It has changed how sessions run and has definitely meant a little bit of the magic has been lost from them. There has been a big drop in income and so I have focused a lot more on my other business; my blog. Hopefully things will start to be easier for everyone soon".
Asha from www.yeahlifestyle.com says "I'm a self-employed blogger and work from home and during the pandemic, I've had to reduce my work due to most of the venues closing and brand representatives going on furlough. Home schooling both my children also took up a lot of my time and I easily lost about 50% of my income but luckily with my husband working from home and all our activities/outings limited, we were able to manage our spending".
Ben from www.handymanben.com says "The first lockdown was really strict and being a handyman, I was unable to work and enter other homes. Work completely ground to a halt for me for a couple of months. As my business was less than a year old I wasn't entitled to any financial support either. It was an uncertain time as no one knew how long the lockdown was going to last, so I had to put all my efforts into another business idea that I could run from home instead and seek out other income opportunities instead of just waiting".
Christy from www.welshmum.co.uk says " My husband and I are self-employed and own an exotic pet shop. Due to the grants given by the government at the start of the pandemic for retail businesses, and because people spent more on pets during the lockdowns and as an essential business, we could stay open. We actually had our best financial year ever since opening 13 years ago. So much so we didn't even need to claim for any of the self-employment grants. However, I will say on a personal level staying open during the entire pandemic was very stressful. We had to put a lot more hours in trying to deliver to people who couldn't make it to our store. My husband often worked 14 hour days, and it was very scary for us from a health point of view having to continue working with the public all day every day. So financially we were fine, but we have definitely struggled with family/work life balance and had a lot of anxiety."

Is the post-pandemic future bright for the self-employed?
It's not all doom and gloom and whilst many of the existing self-employed were unfortunately affected both financially and emotionally by the pandemic, it's also given opportunity to others to launch their self-employed businesses and start side hustles, thanks to furlough giving them the time to focus on passion projects.
Some freelancers have been forced to get second jobs, but hopefully this is only a temporary measure and they can return to their own projects and dreams once the pandemic is behind us.
Whilst reflecting on the future, 29% of those surveyed by Superscript chose optimistic as their word of choice. This was the most popular word selected out of a list of words, proving the self-employed aren't ready to give up just yet! The future is bright for the self-employed and there's hope we'll all come out stronger and more in demand on the other side.
Remembering why people opt for self-employment: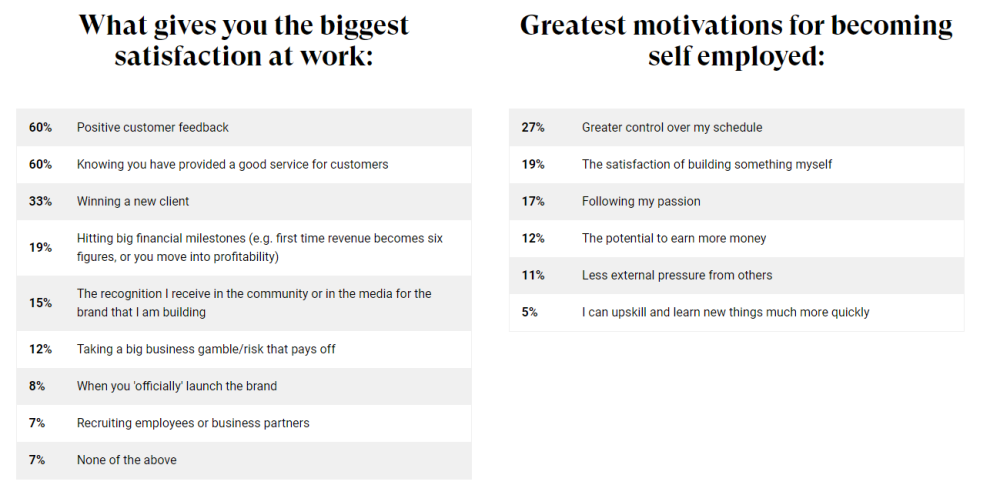 The pandemic has allowed some to launch their self-employment dreams
For some people the pandemic has even had a positive impact. It has led to them adapting how they work, moving things online and pursuing other self-employment dreams as Kate from www.kateonthinice.com explains:
"My brother is a singing and piano teacher. When the pandemic hit he panicked and thought his business was over. I mentioned doing lessons online and he said that would not work. Within 24 hours he had decided to give it a go. His business was affected as some pupils did not want online lessons or could not adapt to them. However, most did and some have remained online even when face-to-face lessons became possible. He has, like many of us, reviewed his lifestyle radically during lockdown and is now moving for a completely new life in the Hebrides on a remote island. He can continue to teach online so in a way the pandemic has led to him being able to pursue a dream of semi-retirement whilst delivering a successful business in a new way."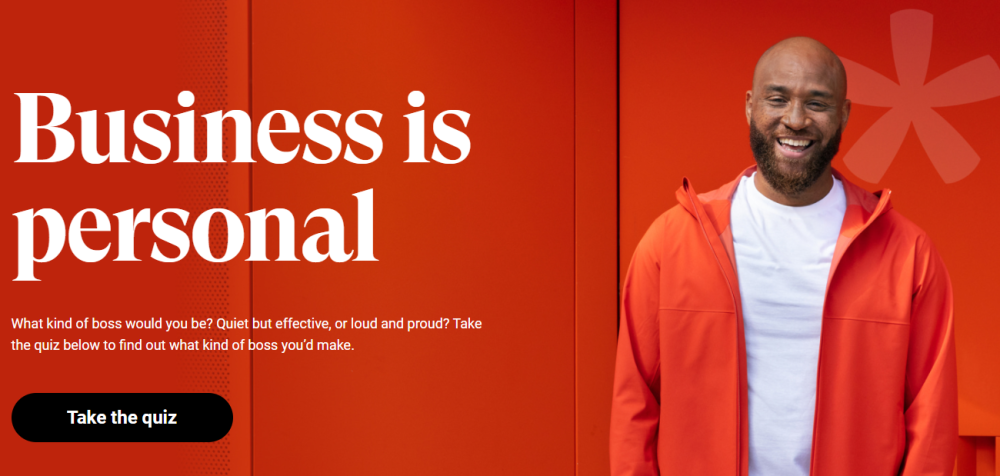 The future of work is self-employed and freelancer friendly
The landscape of work is changing. It has already slowly been adapting, but perhaps the pandemic will make things progress even quicker into a more freelance world with flexible working options.
If anything, the pandemic has proved that people can be trusted to work from home and at hours that are the most productive for them. This is one reason many people turn to self-employment, to rid the shackles of the Monday to Friday 9-5, the commute and the sometimes mundane office environment.
As the pandemic ends, hopefully the future will be bright for freelancers and the self-employed as this way of working is embraced and better understood, opening up new opportunities for freelancers and increased demand.
Superscript ensure the self-employed stay ahead of risk
Whether times are uncertain, such as in the midst of a global pandemic, or even when not, it's vital to protect your self-employed business. One way to have peace-of-mind for when things go wrong is to insure your business appropriately.
Whether you are a small business, freelancer or self-employed in any trade, you should ensure you are insured!
Superscript who provided many of the stats within this article offer flexible, monthly insurance plans for freelancers and the self-employed.
"Superscript is redefining business insurance for small businesses. We are an insurtech scale-up challenging slow-moving traditional insurers.
We provide a digital offering that is quick, flexible, bespoke and subscription-based - around the individual needs of each small business.

No long-term fixed contracts, but monthly subscriptions that can be amended and changed at any time."
Click here to find out more about why you might need insurance for your small business.
View this post on Instagram
What kind of boss would you be? Take the Superscript quiz to find out!
Working for yourself whether you are freelancing, running a small business or in any other type of self-employment, means you are technically your own boss. Even if you only work for yourself and by yourself, you may one day have a team of people working for your own business!
Ever wondered what type of boss you would make? Superscript has launched a fun quiz so you can find out exactly how you'd boss!
Will you be an ambitious disruptor, structured success, famous figurehead or does passion mean profit?
My result was spot on! I'm passionate about my craft and prepared to knuckle down to get results, however in person I am afraid to put myself out there be it networking events or face-to-face meetings.

Click here to take this quick, easy and fun quiz to discover exactly what sort of boss you'd be: https://gosuperscript.com/business-is-personal/
Here's my result: