Remote working: your flexible working rights for a better work life balance
Posted on
Is remote working: here to stay?
The coronavirus pandemic of 2020 has totally turned our worlds upside down. Life may never be the same again and in some ways this is great news. If there's one positive change that will remain once the pandemic ends then it's the continuation of flexible working for the UK workforce.
Flexible working arrangements and the ability to work from home have long been sought after by many employees for an improved work-life balance. Most of us who work online or using computers already knew that our jobs can be completed just as effectively, if not better, from the comfort of our own homes.
The benefits of remote working
Working from home reduces the wasted time spent commuting, along with the pollution it brings. This time can be better spent resting, sleeping or with our friends and families, thus increasing our moods which in turn makes us more productive when working.
Avoiding the office means more time to concentrate on the task at hand and less time being distracted by colleagues or engaging in petty office politics.
For working parents it can definitely be a challenge to work from home and care for children, but once the children are back at school it makes being available for school drop offs and pick-ups more feasible, potentially saving hundreds every month on wraparound care.
As you can begin to see, remote working can have so many positives. Here's a quick look at some of the benefits of working from home:
Less commute stress
Less travel costs
More family time
Personalised office and surroundings
Comfortable clothing of choice
Ability to work when at most productive
Location independence - work from anywhere if all you need is a laptop and internet connection
Increased work opportunities - full-time remote working means you can apply for jobs based anywhere without needing to relocate
Less childcare costs
All of this can lead to happier, healthier employees who become more loyal, hardworking and efficient. It also allows employees to feel trusted which brings its own benefits.
Trust improves productivity
Being 'allowed' to work from home gives us confidence we are trusted by our employers. That trust not only improves relations, but employee performance too.
As Harvard Business Review explains "Employees who do feel trusted are higher performers and exert extra effort, going above and beyond role expectations. Plus, when employees feel their supervisors trust them to get key tasks done, they have greater confidence in the workplace and perform at a higher level."
The coronavirus pandemic has been an unexpected experiment that has proven employers can trust their teams to work effectively and efficiently from the comfort of their own homes.
Your legal right to request flexible working
Whilst you may automatically think of flexible working rights as a change in working hours, perhaps because you've started a family, it also applies to working from home. Remote working is a form of flexible working.
Even before the pandemic hit, employees in the UK had the right to make a flexible working request to their employer, including the ability to work from home.
Employees can make one flexible working request per year to their employer, providing they have worked for the same employer continuously for 26 weeks (six months).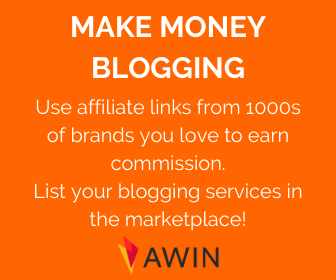 How to make a flexible working request
If you wish to request remote working then you must make a formal request. ACAS say you must include:
The date you're sending your request
The change you'd like to make
When you'd like the change to start
How any effects the change could have on your work or the business might be dealt with
The date of any previous flexible working requests, if you've made any
If your request relates to something covered by the equality act 2010, for example to make a 'reasonable adjustment' for a disability you have
Once a formal written request has been made, the employer has three months to consider the proposed flexible working arrangements and respond.
Employers must consider requests in a 'reasonable manner' and follow the ACAS Code of Practice on flexible working requests.
It's important to note that not all requests are approved and the employer may reject on the following grounds:
Extra costs that will damage the business
The work cannot be reorganised among other staff
People cannot be recruited to do the work
Flexible working will affect quality and performance
The business will not be able to meet customer demand
There's a lack of work to do during the proposed working times
The business is planning changes to the workforce
Providing your request is reasonable and the work can be completed without causing any of these issues, then you should be entitled to a remote working arrangement.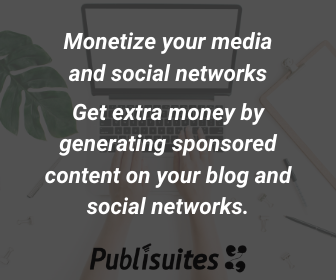 Appealing a flexible working request rejection
If your request was rejected and you believe this to be unreasonable then you must follow your workplace appeals process.
You are allowed to complain to an employment tribunal if your employer:
Did not handle the request in a 'reasonable manner'
Wrongly treated the employee's application as withdrawn
Dismissed or treated an employee poorly because of their flexible working request, for example refused a promotion or pay rise
Rejected an application based on incorrect facts
Working from home will become the norm for many long after the coronavirus pandemic. However, if you must return to the office, but wish to work remotely and this is suitable for your role and brings benefits, then you have the right to request flexible working via your employer.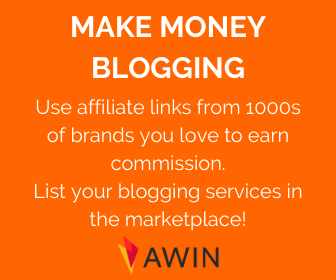 More work-life balance blog posts
The things no one tells you about working from home
Work-life balance tips for work at home mums & dads
Tips to relieve the stress of balancing children + work life
How to survive the half term when you work from home
Managing life as a full time working parent
How to deal with overwhelm as a work at home parent
Easy ways to relax + destress as a busy mumpreneur
Six ways to recharge on your day off work alone
Sleeping tips - 5 simple ways to improve your sleep
More work from home blog posts
How to manage your time effectively when working from home
The pros and cons of working from home
Why working from home is better than working in an office
Work-life balance tips for work at home mums & dads
How to survive the half term when you work from home
5 ways to create the best working environment from home
Is your home really the right location for your business?
5 top websites for finding remote jobs