5 reasons you should never handle a removal yourself
Posted on
We have recently relocated and, wanting to reduce costs, we decided to handle the removal ourselves. Quite a task considering we were moving more than three hours away, had a four bed house and three sheds worth of stuff to move, plus two primary school age children.
Would we do it ourselves again? I doubt it. Whilst we managed to cut the cost considerably in comparison to hiring removals, including having storage for three months and it still coming in under the removals quote, there are several reasons why I would actually recommend hiring a professional removals company instead.
Read on to learn why hiring a removal company is worth the money.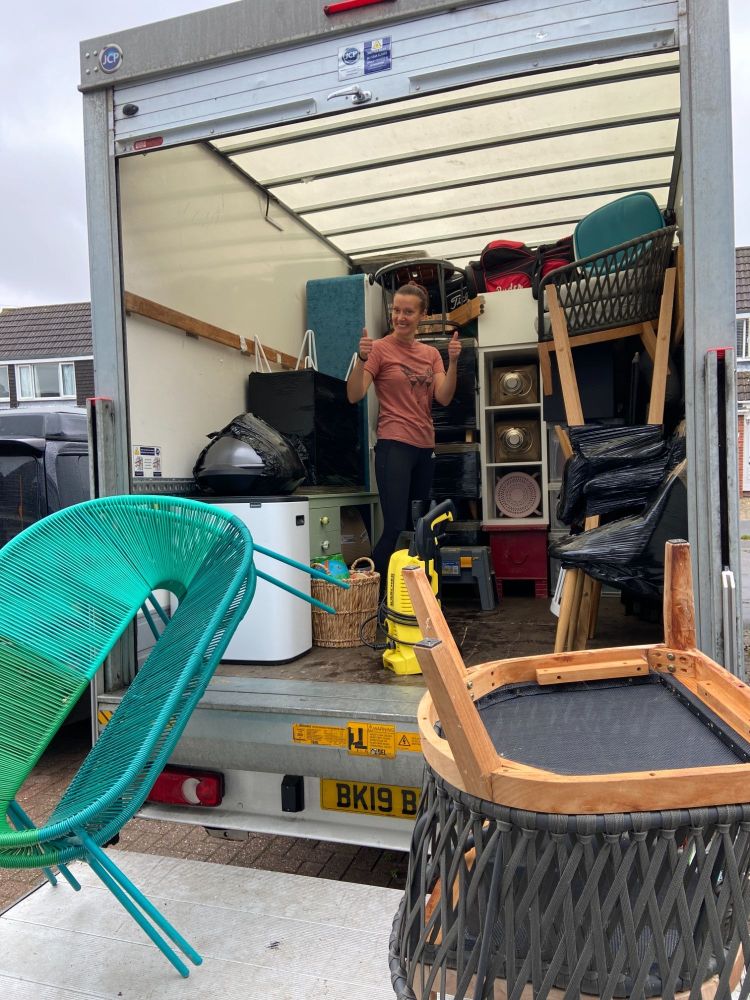 "Please all fit... it's going to all fit... it HAS to all fit...!"
Why hiring a removal company is worth the money
Removal costs are one of the most costly part of a move. And while you can try to save money by packing everything yourself, it's not always the best idea.
A removal company is worth the money if you are moving long distance or have a lot of bulky items to pack up. They will provide quotes so that you know what you are getting into before hiring them and they can handle all aspects of your move.
This service is especially useful if:
- You want to make sure that everything is handled professionally and according to health and safety standards
- You don't want any surprises along the way
- You don't have time for packing and unpacking
- You want a lot less stress!
5 reasons you should never handle a house removal yourself
And, as the title might suggest, here are five reasons why you shouldn't attempt a long distance or large removal by yourself!
1. You might not fit it all in!
Firslty, unless you are a qualified HGV or LGV driver, you will only be able to hire a certain size van. Check your driving licence to see the maximum size you can hire and work out if you can fit all your belongings in. The largest size we could hire was a luton van. We sold a LOT of our large furniture before the move and this was the only reason we could fit everything in, but it was close! The van was literally full to the brim so we could do it in one trip.
2. Multiple trips add up in time and money
If you can't fit everything into one hire van load, then you're going to have to make multiple trips. This will take more of your time and will cost more in fuel. Even if you do make it in one trip, consider how you will take the van back. My husband had to take three trips, totalling around 10 hours of driving and fuel. He had to pick the van up and drive it full of our belongings for over 3 hours. Next he had to drive it back to drop it off the next day. Then he had to pick up his car and drive back to our new home. One option is to hire a nationwide van that allows you to pick it up and drop it off in different locations, but if you are a couple and each have your own cars then how will you get your household's second car to the new location? This will only work if you aren't moving far.
3. You ARE the van driver
Driving a luton van is not like driving a car. If it's your first time then you may be nervous and not enjoy driving. Luckily my husband had a lot of experience driving large vans in an old job where he drove from the UK to the rest of Europe regularly delivering audio equipment to trade shows. This meant he was confident and well practiced at driving the luton van. If it were just me moving then I definitely wouldn't have felt comfortable driving this sized van by myself.
4. It's physically exhausting work
This is expected, but think about all the large pieces of furniture you need to move, and heavy items such as double wardrobes, sofas, washing machines and fridge-freezers. Are you able to manouvre these through your home, lift them up and down flights of stairs and position them in the van? You will need a certain level of fitness and strength to be able to handle loading the van with an entire house's worth of belongings. Plus, don't forget, you will also need to unpack the van at the other end! It's a great workout, sure, but even if you are fit it will be a tiring day.
5. It adds on a whole bunch of extra stress
Moving house is already one of life's most stressful events. In fact, it's regularly polled as being THE most stressful event, regularly outpolling the stress of divorce and even the grief of losing a loved one. Getting a mortgage, finding a property, dealing with solicitors and the great unknown of the house sale, dealing with tedious buyers who might pull out. Arg! Moving house causes so much stress from start to finish, why put yourself through any more? Hiring a professional removal company will mean you don't have to pack the removal van yourself, you don't have to drive the van and be worried about damaging the hire van, you can simply drive your own car to the new house and you can let the removals team unpack the van for you! Sounds dreamy!
Conclusion: So should you hand your next home removal over to a professional?
If you were planning a removal yourself and now you are questioning whether it's the right thing then it might not be too late to book a removals company. If you're in the capital then check out Last Minute Man and Van in London who may be able to hook you up at short notice, as their name suggests! Otherwise ring around your local removals as quite often peoples moving dates change at short notice and you may be able to nab a cancellation.
Removals are a difficult task. Moving your entire home yourself might seem like the most frugal option, but it's not without it's problems. Hiring a professional is the best option for you to save your time, money and energy.
In conclusion, if you want to save time, stress and energy on your next house removal, hire a professional.
Please pin me!