Why starting a self storage business could be a great investment
Posted on
If you're looking for a new investment idea or startup then have you ever considered starting a self storage business? Demand continues to grow for self storage space and it could provide a lucrative opportunity. If you're curious how to start a storage unit business then read on as I explore some of the top things to consider.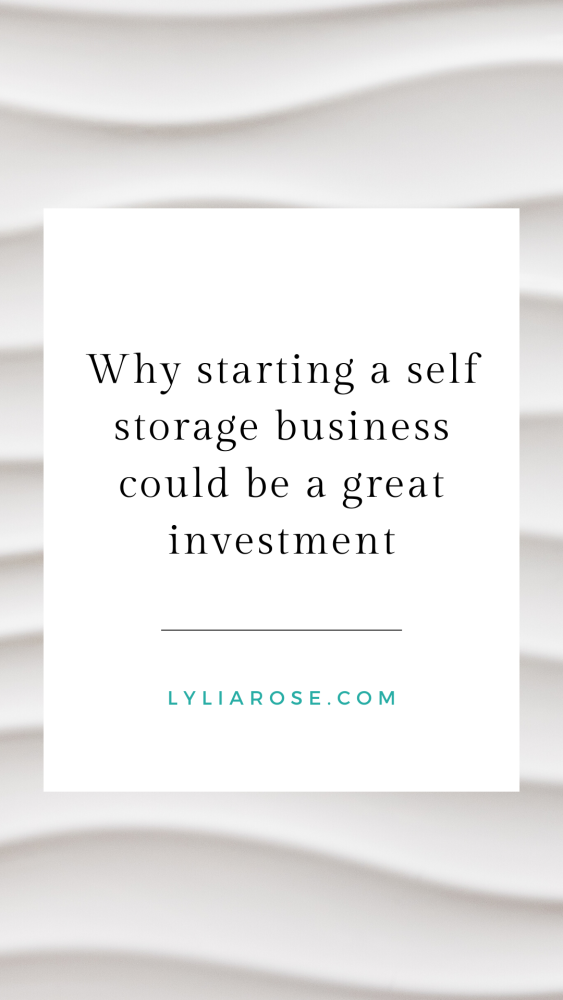 We struggled to secure self storage for a house move because demand was so high
Having recently moved house, we have experienced the demand for self storage ourselves. We rang no less than ten self storage companies when moving house and every single one was full to the brim. We only had one week's notice of the move and were on a tight schedule!
We'd planned to move belongings in gradually, as we planned to decorate before filling the house with our things. Due to relocation, we were moving into the area a few days earlier than we could get the keys to our new home so had to store our belongings somewhere.
We were happy to slice our belongings in half, or even into three, and rent multiple smaller units if needed, but this was not even an option as the storage units were so full.
We resorted to looking up to a 45-minute drive from our home, panicking we'd never find anything, but thankfully we were able to secure a self storage unit closer to home as a company had a non-payer for six months. They were actually the first company we'd called as they were closest to our new home and they called us back to let us know they had removed their belongings and we could have the storage unit instead. Phew! It was a close call and we almost thought we'd have to rent the moving van for longer and leave our belongings in the van! You can read more about our moving experience on my blog and why we won't move our belongings by ourselves again in the future!
Anyway, this all sparked my interest in why self storage units were so popular right now and also how tempting it could be as a business opportunity. Clearly, from our own experience, self storage is more in demand than ever. So the opportunity must be there for more self storage businesses to exist and more money to be made with paying customers ready and waiting.
Why is the self storage industry booming?
According to the UK Self Storage Annual Report 2021 by Cushman and Wakefield, occupancy on current lettable space is 82.3%, up from 76.2% last year. But why?
Small retailers are using more storage space as online sales boom, over one third of domestic customers are using storage space for moving house reasons whilst other domestic customers clear space to make way for home offices, moving belongings into self storage in the meantime.
The need for self storage is growing year on year and is expected to continue rising in the coming years. Self storage is even being recommended as a good investment for those who invest in stocks and shares by some investors.
Considerations for starting a self storage business
The self storage industry is on the rise. With more and more people living in urban areas, there is a demand for off-site home storage. This has created an opportunity for investors to buy into this lucrative industry that offers high profit margins and low competition.
Whilst you can invest in stocks and shares of self storage facilities, you may have some land or a disused yard that is perfect for setting up your own storage business. Or you may see the potential building a storage unit company has right now and wish to look for a suitable location to start a storage business from scratch.
Create a business plan for your self storage business
If you want to start a storage unit business then a business plan is the first step. It will help you answer questions about what your business is, who your customers are, how you're going to reach them and how you're going to make a profit.
The best thing about self storage businesses are they can have a far and wide customer base. They are suitable for both business purposes and domestic purposes, giving you a wide range of customers and reasons why they'll always need storage. From small businesses owners to larger companies, there are many reasons why a business could need storage facilities.
Work out your starting budget or how you will fund your business
It's important to consider your budget before opening a self storage facility because it will impact the size of the facility, how much inventory it needs and other details. Will you invest the project by yourself or do you need to source funding and other investors?
When creating a budget for launching a self-storage business, it is essential to account for expenses like acquiring or renting property, construction or renovation costs, marketing and advertising expenditures, and initial investments in inventory and equipment. Doing a financial analysis, and developing a detailed budget plan will enable the allocation of sufficient funds for a prosperous start and smooth operation.
New shipping containers can last a good 20 years and need little maintenance, helping you recoup your costs easily in the first year. You'll need to buy strong padlocks and have a suitable tool for cutting open the padlock should customers fail to collect their belongings or stop paying for a certain length of time. Or alternatively, you could opt for steel self storage buildings. This solution is cost-effective when starting up, and they are durable, secure and have a strong, sturdy construction with low maintenance costs.
Create a financial self storage business plan for incomings and outgoings
Your business plan should also include an estimation for your business incomings at outgoings. Going with the current market trends you should imagine your units are full around 75% of the time and work out how much income this will generate. Ensure you deduct staffing costs, utilities and security.
One important aspect of a self storage facility is security. Think about what type of security you will need. Having the right security measure in place will help reduce the risk of theft or vandalism, especially if the facility is open to customers 24 hours per day.
You'll also need a suitable insurance in place.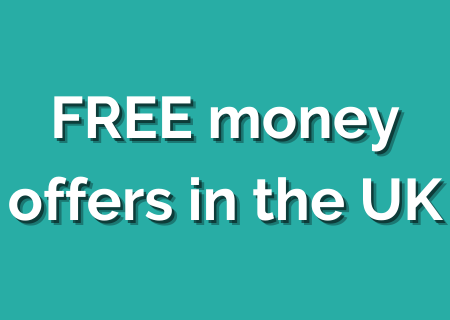 Decide on your location... urban or rural?
You'll need to decide whether you want a rural or urban location because these factors will affect your daily operations and what kind of customers you'll serve.
In order for a location to be profitable, it should have access to high foot traffic from potential customers, be located on a busy, major thoroughfare or on a well-known destination. And while some people might think that the customer base must come from within walking distance of the site, that is not always true. It can be profitable if it's located near a major highway or close to transit hubs.
The self storage facility should also have easy access to utilities, such as electricity and water supply. Whilst the storage units themselves can be very basic and don't necessarily require lighting (ours didn't have lighting), you will require facilities for staff and power for CCTV, etc.
A yard is ideal with enough space for customers to pull up to the storage units in their vehicles for easy access when loading and unloading. If you can double stack the units then you'll need to consider having forklifts to help lift heavy items to the first floor for customers. So you'll need somewhere to store these too (and staff members with forklift licences).
Consider some climate controlled units
If you want to appeal to business customers then having a selection of climate controlled storage units is recommended. There are a variety of items that businesses might want to store long term in a storage facility as Now Storage self storage in Reading explain "Business clients regularly use our services to hold stock during busy seasons or when downsizing, to store tools, machinery, equipment and vehicles, or even during a site relocation."
Think about how the location, once you've found a potential premises, will be suited for a range of storage units, how you'll plan the layout and whether it can grow in time if you wish to expand the business.
Think about future growth
Ideally, the location needs to have ample land for expansion and enough space for enough storage units to make a profit. Whilst you can start small if your budget is modest, and grow as money allows, you'll need enough space and budget to turn a profit when you start.
As well as having enough space for growth, you'll need to come up with a memorable business name, set up a website for your storage unit, learn some basic SEO skills to help your website be discoverable locally on Google and implement some marketing techniques to ensure your customers can find you.
There are several self storage companies already in existence, and whilst there is the demand for more, you need to ask why people will choose your facility over your competitors? Will you offer a slightly better rate per square foot? A larger range of sizes? More payment options? No deposit? Pay-as-you-go without contracts or notice periods?
There are many ways you can make your facility slightly better than others to ensure regular customers and a good cash flow for your business.
Ensure everything is above board
As well as having a suitable insurance in place for your self storage business, you will also want to draw up professional, legal contracts with your customers that outline their responsibilities as well as yours.
Before starting your self storage business, make sure that you are compliant with all the necessary legal requirements such as whether you need planning permission, what can you store on the site according to planning and your insurance. Also, what taxes and business rates apply to your business type and location.
What might not be so obvious, is that there are also regulations specific to self-storage facilities. There are a lot of regulations and laws in place to make sure that the industry is healthy and safe for consumers. In order to make sure your self storage business is on the right side of the law, it's best to consult with your local council, planning department and business solicitor on this topic.
Final word
According to Yahoo Finance the global self-storage market is expected to reach a value of $64. 71 billion by 2026. If you are considering a new business venture or to invest in a niche that is seeing demand, then self storage looks like a lucrative opportunity right now.