A quick guide to shared ownership
Posted on
Since it came about back in the 1970s, the shared ownership scheme has only grown in popularity over the years. Today, more shared ownership properties seem to be popping up than ever before, found in pretty much all new-build developments in sought-after residential areas.
And in an economic environment where the COVID-19 pandemic has left many people in totally new circumstances and potentially in a tight spot financially, the shared ownership scheme is becoming more valued than ever in offering a helping hand onto the property ladder.
If you don't know a lot about shared ownership, let me fill you in on the need-to-know. Here's a quick guide to shared ownership.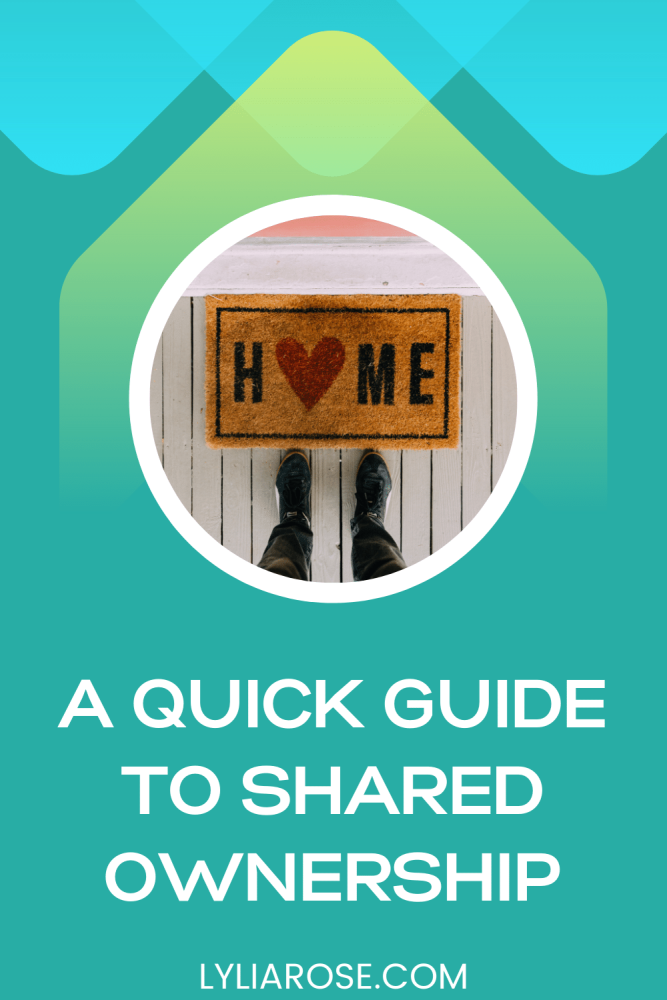 Who is eligible for shared ownership?
Although the shared ownership scheme is designed to be widely accessible, not everyone can use the scheme. In a nutshell, the scheme is available to first-time buyers or anyone who used to own a home and now cannot afford to buy a new one. It helps people to finance buying a home when they can't afford to buy the whole property themselves.
The scheme is also designed for low-income earners, so there is a maximum income cap in place. In order to be eligible, your household income must be less than £80,000 a year and £90,000 in London.
When looking for a shared ownership property, you'll realise that the scheme is only applicable to certain homes. You cannot buy any property using the shared ownership scheme. Shared ownership properties are usually purpose-built for the scheme, so predominantly new build properties.
How does shared ownership actually work?
Think of shared ownership as a cross between buying and renting a property. You buy a percentage of a property and a housing association owns the remaining percentage. They would then charge you rent on this remaining percentage. You can buy 10%+ shares in a property and you only need a shared ownership mortgage and deposit for the value of this percentage, which is why the scheme makes property ownership so affordable.
Let's say for example that you find a shared ownership property that you love with the full market value of £200,000. If you wanted to purchase 25% of this property, your share would be worth £50,000. To purchase this 25% share, you would need a minimum deposit of £2,500 (5% of £50,000). You would then pay rent on the remaining 75% to a housing association, and this rent is typically cheaper than it would be on the open market.
Can you ever fully own a shared ownership property?
In most cases yes, you can eventually own your shared ownership property. However, it's important to check your lease as some properties may prevent you from ever fully owning the property.
The process of buying further shares in a shared ownership property is referred to as 'staircasing'. The more shares you purchase, the less you will pay to your housing association in rent. Each time you want to staircase and buy additional shares, you will need to have your home valued. This is because the price of any additional shares will be based on the current market value of the property.
If you manage to staircase to 100% ownership, you will be the sole owner of the property and will pay no rent to the housing association.
How do you get started?
Before you start looking for a shared ownership property, you need to find your local Help to Buy Agent via the government's Help to Buy website. Once you've found your local agent, their website should contain details of how to apply for the shared ownership scheme. Once accepted, you can find a property that you'd like to purchase a share of.
When it comes to getting a shared ownership mortgage, I strongly advise that you use an experienced mortgage advisor and broker. Not all mortgage lenders offer shared ownership mortgages and obtaining one can be slightly more complex than a standard mortgage. Using a mortgage advisor and broker that knows exactly what they are doing will not only save you a huge headache but will make the process as smooth and quick as possible!
Whether or not the shared ownership scheme will suit you is totally down to your individual circumstances, but there's a reason why it's been a popular scheme for many years now! It might just be the stepping stone you need to achieve homeowner status and to start benefiting from the increase in value of a property over time.
---
Want to manage your finances better?
Here are loads of family finance tips and helpful debt articles.


---