Is cashback dying? Slash to the rescue!
Posted on
It's no wonder the cashback market is valued in the tens of billions, given 85% of Brits shoppers use coupons. However, whilst cashback is a vast and well-established market, it often lacks the seamless experience shoppers have come to expect from online retail. Despite spawning unicorn companies like Groupon and Honey, user experience trails behind. The opportunity for a serious challenger is ripe for the picking. So is cashback worth it anymore? Have discount coupon sites had their day? Is there even an alternative? Read on to see why some people are losing faith in traditional cashback systems and how Slash is disrupting the industry.
Trust issues
Cashback offerings range far and wide: online banks, apps, and browser extensions, to name a few. The market has become highly saturated, and lacking in trusted brands. Users are vulnerable to unreliable service and companies operating in bad faith. It's hard to know who will keep their promises and some users may opt out entirely.
A customer is for life, not just for Mother's Day
People don't always stick to the shopping list. In fact, a quarter of shoppers will make an impulse purchase when they see a good deal. But if the product isn't up to scratch, the brand will struggle with loyalty in the long-term.
What are you doing with my data?
It's hard to know what's happening behind the scenes. Users will sometimes give large amounts of personal data away to cashback services - and there´s a risk the info could be misused. It's often unclear where services are based, meaning they may not comply with local data protection regulations like the EU's GDPR. Users are increasingly avoiding using services they can't trust with their data.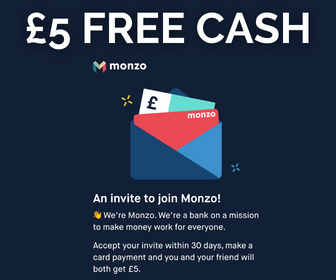 Half the time it doesn't even work
Finding a discount for a popular product on the plethora of existing discount sites can be like finding a needle in a haystack. Users must trawl through poorly designed, unreliable, and even malicious sites to find a usable deal. And even then, the code might not work!
The feel-good fantasy // Too good to be true?
Many cashback companies are biting off a good chunk of customers' potential savings. As such, users are growing increasingly sceptical of whether they're getting a good deal. Also, discounts are increasingly limited by restrictions due to historic misuse of coupon schemes, and often require minimum spends well beyond the average basket value. Discount-conscious shoppers are likely to have tight cash flows. Encouraging them to make purchases beyond their material needs is likely to turn them off vouchers altogether in future. All that glitters is not gold.
We don't have all day
The average return time for cashback services is several weeks, and can sometimes be upwards of several months. This happens for a number of reasons. Partner stores often set a "claim time '' to make sure shoppers don't return or cancel their order, and shops may only be invoiced for the cash at the end of the calendar month. All in all, the process can drag on for so long that users forget the original purchase when their cash arrives.
Slash.com to the rescue!
Still, there's hope for the market yet. Slash is a bright new prospect: their browser extension discounts items up-front and automatically. Partnerships include trusted brands like New Look and Curry's. There's no minimum or maximum spend, and full data security compliance. Long searches through dubious websites are replaced with the click of a green button.
With a £5 registration bonus for referring friends, the startup is incentivising savvy online shoppers to spread the word about a new and better way to save. With smart solutions like these, there's a good chance coupons and cashback will be left in the dust.
Related:
Slash Review: Instantly slash the price of your online shopping (and welcome bonus)