Make money from your phone with Streetbees
Posted on
Streetbees is a totally free app that enables you to make money from your smartphone! You just need to download the app, enter my referral code 7754OB, complete their simple tasks and start making money!
Streetbees review
Not only is your smartphone your camera, internet, shopping list, sat nav, telephone and everything else... but it can also be used as a money making tool. There are several iPhone and Android apps, like Streetbees, that can be used as real ways to make money from home for free. Use this app to make money from the comfort of your own home, and around your local area.
Though you're not going to become a millionaire, you can definitely make a little pocket money each month from completing a few simple tasks from in your spare time. Read on to discover how to make money from home with your smartphone and the Streetbees money making app.
Can't wait? Use my referral code 7754OB and sign up at http://onelink.to/streetbees to get started!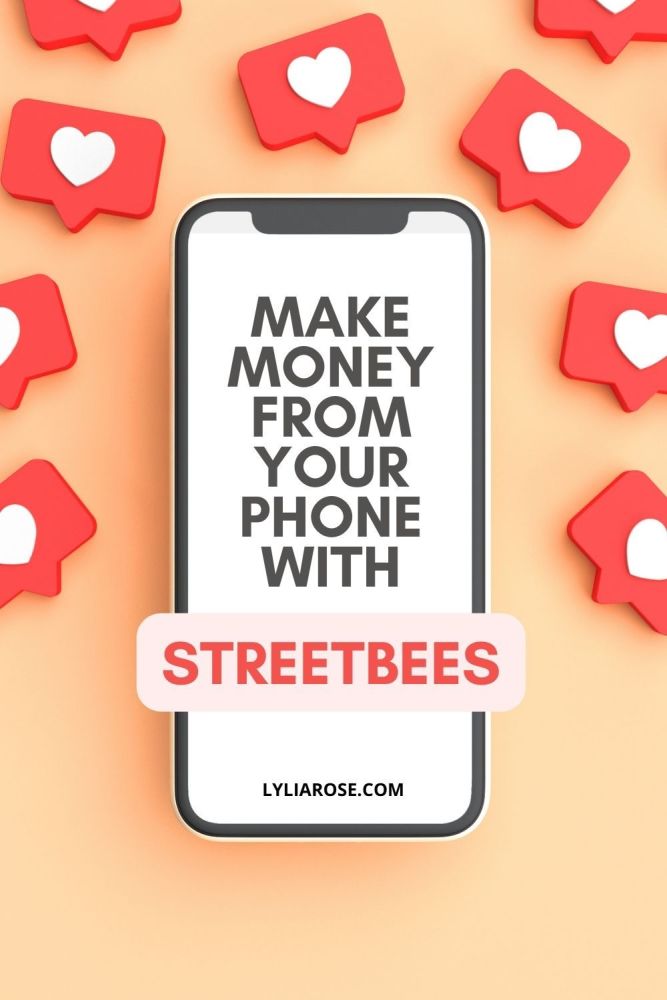 Get paid doing simple tasks from your phone with Streetbees
Have you heard of the Streetbees app? It's a fun and very easy way to make some extra cash from home using your mobile phone. Simply download their app (link below) and take part in fun tasks and surveys.
As an example, I completed two 5 minute surveys for £1 each which they paid straight to my PayPal account once they had approved them. For the first all I had to do was give my opinion on my energy provider along with a photo of my gas meter and hive device. For the second task I simply had to answer some questions about my views on school meals nowadays.
Both tasks had very few questions and probably took me less than five minutes really. Not a bad way to earn a bit of extra cash from home.
Use my referral code 7754OB and sign up at http://onelink.to/streetbees to get started!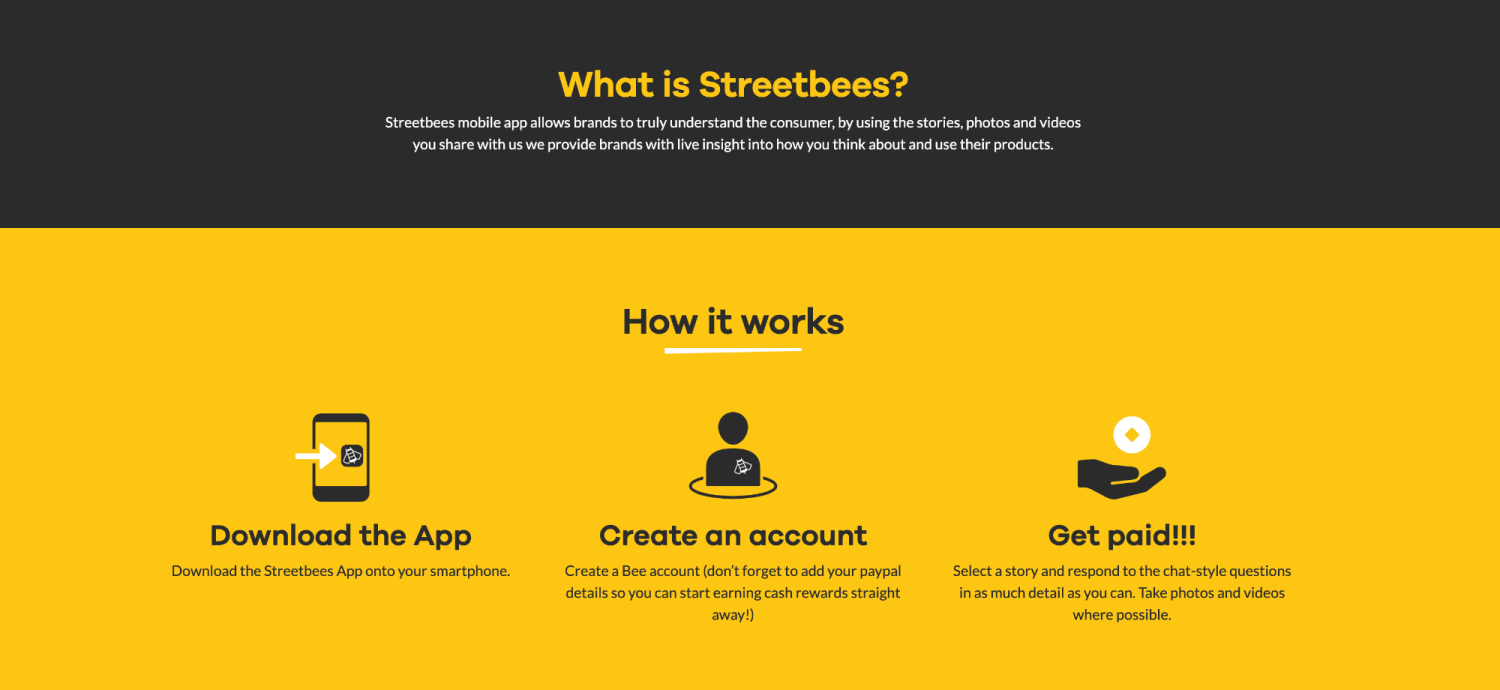 There are all sorts of random tasks including those you can do in your own home - anything from filming yourself making your favourite brew to taking a photo at your local supermarket. It's definitely not going to make you rich, but it's an easy way to make a little pocket money. Task alerts are emailed so you can jump straight on them as soon as they are live as some have limited spaces, or simply check the app as there are regular 'stories' which you can earn money from.
Streetbees is available in numerous countries so you can even use it when travelling. New tasks might pop up in the country you're visiting!
Streetbees referral
Use my Streetbees referral code 7754OB and sign up at http://onelink.to/streetbees
Happy earning!

Want to make more money online, at home or need a side hustle?
Find loads of ways to make extra money at home on my blog, as well as my favourite side hustle in my matched betting blog!
To get started, you can make money online in the UK with these 60 ways I've tried and tested.
Follow these steps to make £1000 in one month at home.
Or, if you're short on time, try these methods to make money in one hour.
Love sharing great offers with friends? Make extra cash with these refer-a-friend schemes.
Want to save more money or get free money?
Check out my massive money-saving tips section and find some great deals on my voucher codes and how to get free money pages!
Check out my list of UK apps that turn receipts into cash and also this list of UK cashback sites to maximise your free cashback and savings.
This article was originally posted in 2017 and updated in 2022.
Save
Save
Save
Save
Save
Save