Yvette Clothing Running Sports Bra + Leggings Review (Recycled Range)
Posted on
Made with 75% recycled polyester, saving plastic bottles from the ocean, is the Yvette recycled Echo range any good for running or yoga?
I've been testing the Yvette eco-friendly sportswear Echo range recently, putting their recycled sports bras and running leggings to the test to see how they perform. Read on for my Yvette clothing review to see what I think.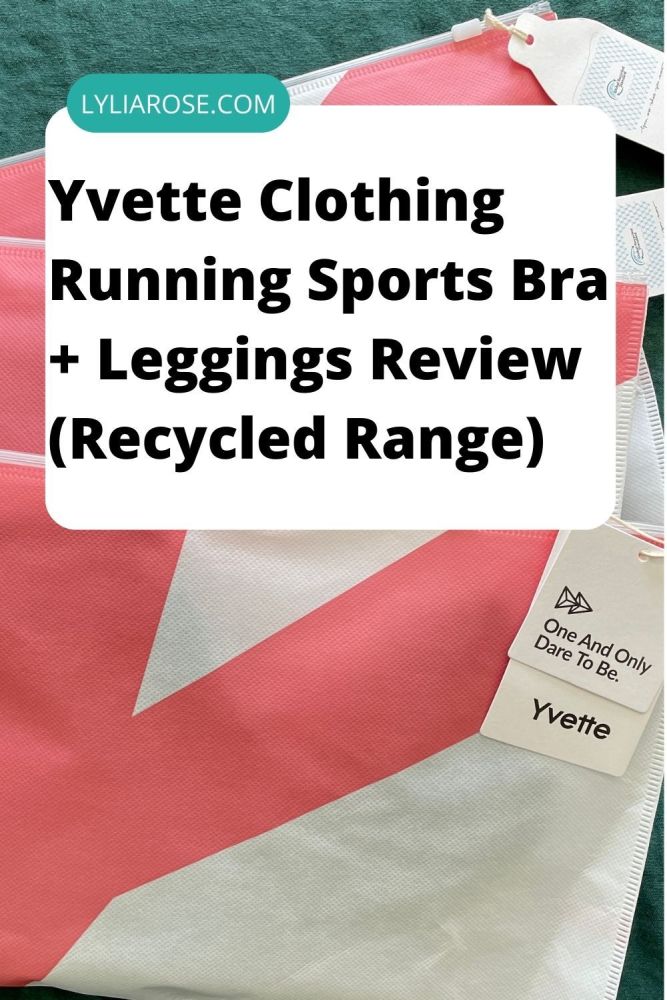 Going eco-friendly with the Yvette activewear Echo range
I think most of us are feeling the weight of responsibility towards the planet and how we treat it, so if a brand offers a more eco-friendly range then I'm there. I tend not to consider the 'normal' range unless I absolutely can't find what I need, and even then I feel guilty for not making a more conscious choice.
Perhaps that's how we are currently being conditioned to feel if there is an agenda at play, but that's a blog post and debate for another time. Regardless of whether climate change is real or not, there is no doubt in my mind that we are causing unnecessary pollution to the planet, wildlife, water, sea and air, and that if we can make a more conscious choice then we should.
It makes sense to me that if we can choose to recycle materials then that should be the first choice before making something using new resources, especially when it comes to clothing.
If the option is there to buy a sports bra from recycled materials with less harm to the planet (I hope) compared to a new sports bra that is unnecessarily using planet resources when there is material available to be recycled, then I'd rather choose the recycled option.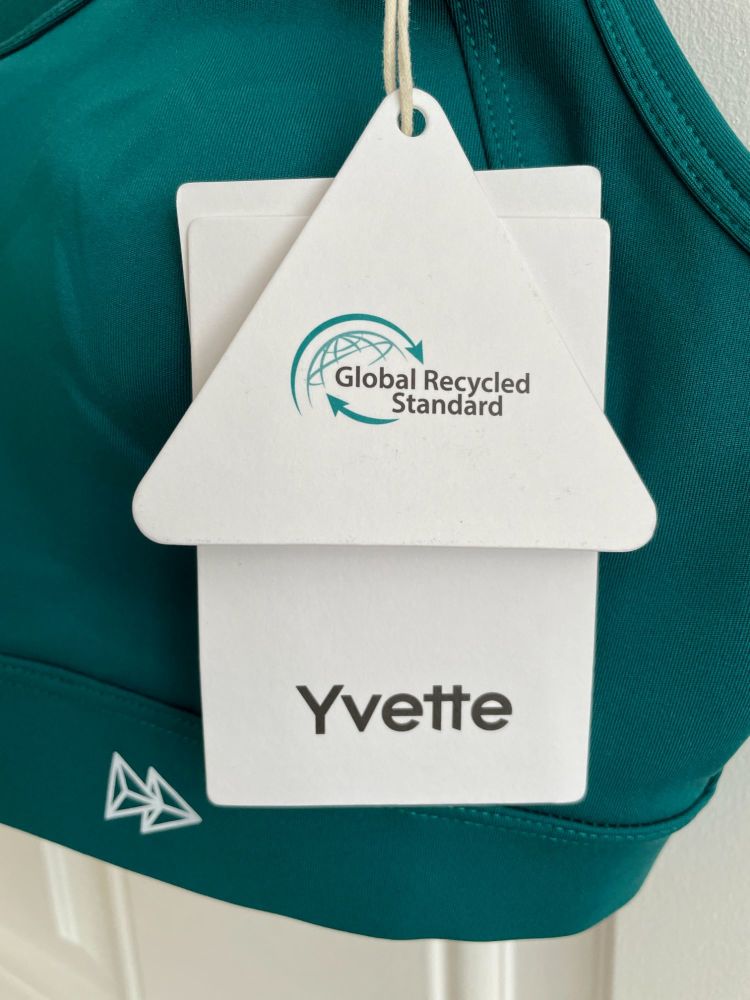 The eco-friendly Yvette Echo range offers sustainable, stretchy and supportive sportswear made from recycled polyester. Recycled polyester is created from items such as recycled plastic bottles which are melted down and spun into polyester yarn.
Apparently, half the world's clothing is made from polyester and fewer resources are needed to create recycled polyester than it does to create new.
By shopping the Echo range at Yvette, you can save several plastic bottles from ending up in landfill or the ocean. Sports bras and leggings save six plastic bottles each, and a pair of shorts save four plastic bottles. At the time of writing, Yvette has recycled approximately 1.2 million plastic bottles!
So how does the Yvette recycled Echo range perform? Explore my honest thoughts as I review the running bra and running leggings.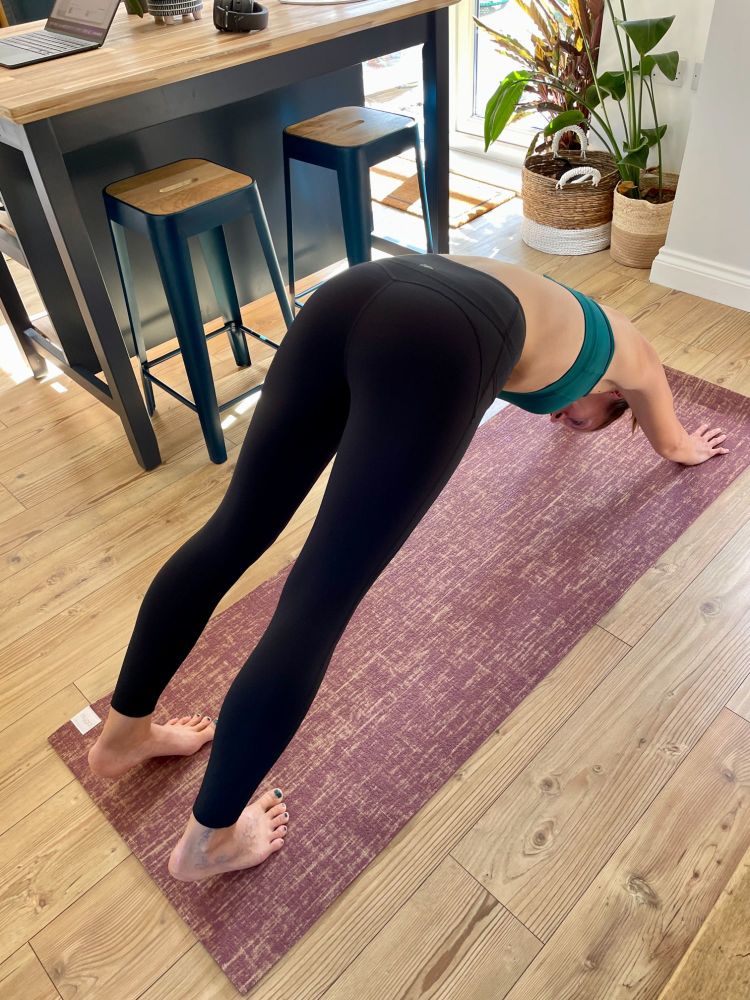 Yvette Echo High-Waisted Pocket Running Leggings Review
I'll be honest. When I took these out of the packet I was disappointed. They looked so short, I thought they'd sent me a ¾ pair by mistake!
Holding them up in front of myself I remarked to my husband "look, these are tiny!".
"Maybe they are super stretchy?" He replied.
No, they couldn't be that stretchy, could they?
Well, to my surprise, yes they could!
Holding them in front of me, they looked like they'd perhaps reach mid-way between my knees and ankles, but I was pretty shocked that once on, they are full length!
I'm 5 foot 7 and I managed to stretch them to my ankle. I actually prefer a bit of ankle out, it's cooler and more comfortable (know what I mean?!). So I can comfortably wear these above the ankle instead of full length.
And, oh my goodness, they are SO comfortable!
Not only have I worn them out for a run and yoga, but for the past two days, I've worn them as part of my day outfit to do school runs, work, and for lounging around the house. Normally by the evening, I want to take whatever pair of trousers or leggings I am wearing off, to change into slouchy loose joggers, but I've left these on. I quite literally do not want to take them off.
They are silky smooth to touch and silky smooth to wear!
Aside from being the stretchiest and possibly comfiest workout leggings I've had to date, they also come with phone pockets on each side. Again, I wasn't sure the pocket looked big enough for our max-sized iPhones, but they are so stretchy it fits snuggly in, just about. Easily pop your phone in one side and key or earbuds in the other.
I haven't actually run yet with the mobile in so I can't comment on whether it will stay put without slipping out (I use a running belt that holds my phone), but I ran on the spot at home quite vigorously and it stayed put, so it should be fine (don't hold me to that!).
Having a snug pocket that you don't have to worry about makes a nice addition to a pair of running leggings.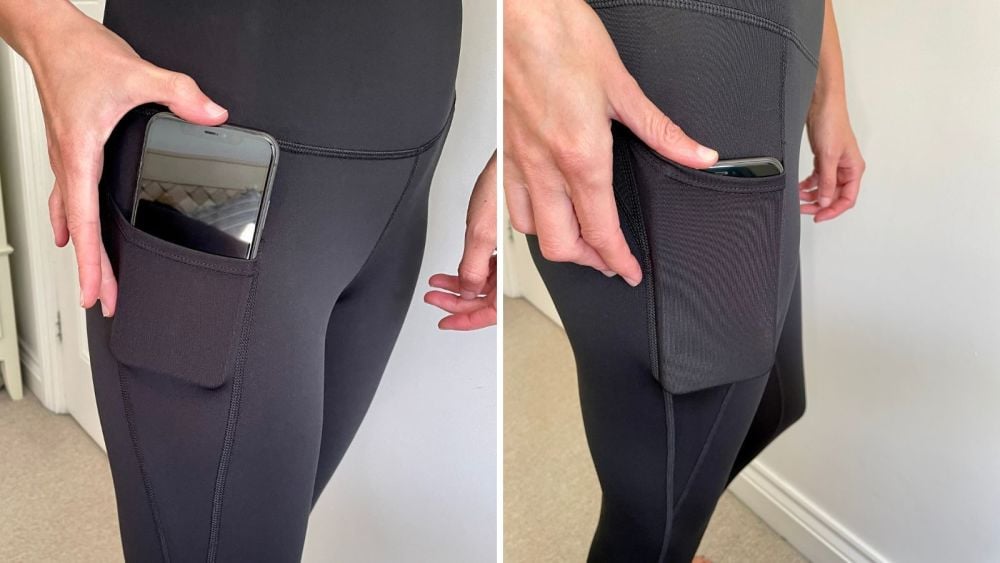 In fact, having a pocket at all is a nice addition as many leggings don't come with a single pocket, leaving you wondering where to put your phone or key if you don't have a running belt or any other suitable running accessory.
These leggings actually have two pockets, one on each side, so you can have your phone on one side and your keys on the other if needed.
The only improvement I'd make to the pocket is to make it slightly longer for the larger iPhones, so they can push down a little more and feel more secure/covered.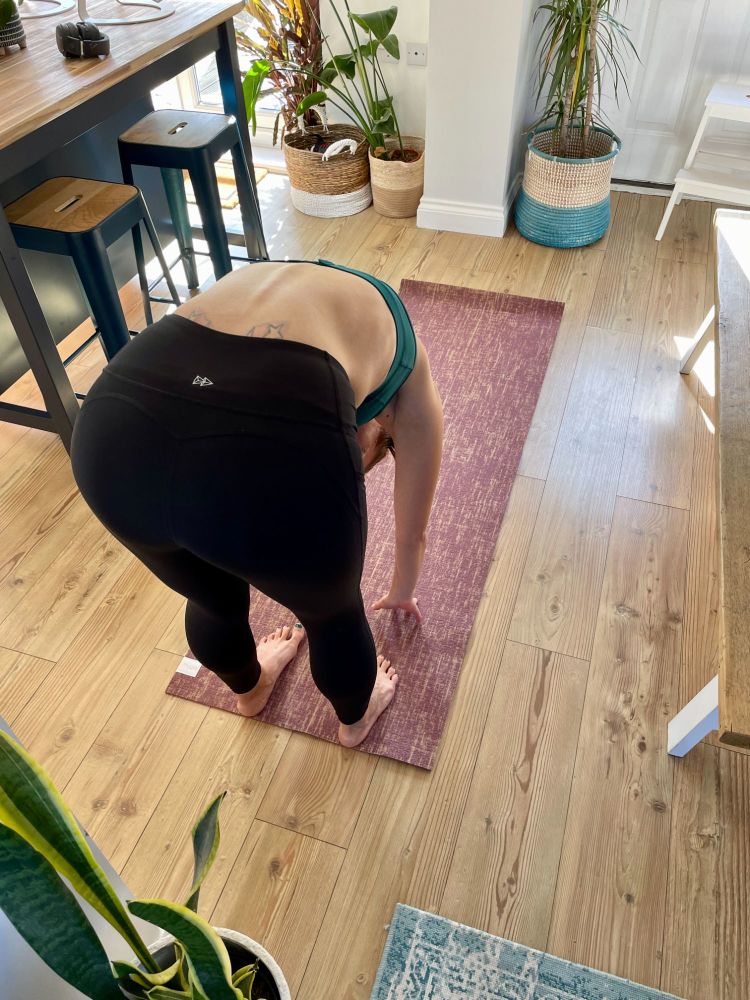 I went for black running leggings, but there are a few other colours, including the most gorgeous green which I have my eye on!
Here are the features from their description:
"These leggings are supportive and comfortable with a high waistband to fit you well. Made from 75% recycled polyester, these leggings are eco-friendly for a vast forest.
High support leggings

Full length

High waisted fit

Seamless & supportive waistband

Four-way stretch

Stretchy & breathable material

75% high-performance recycled fabric

Inseam length: 24"/61cm"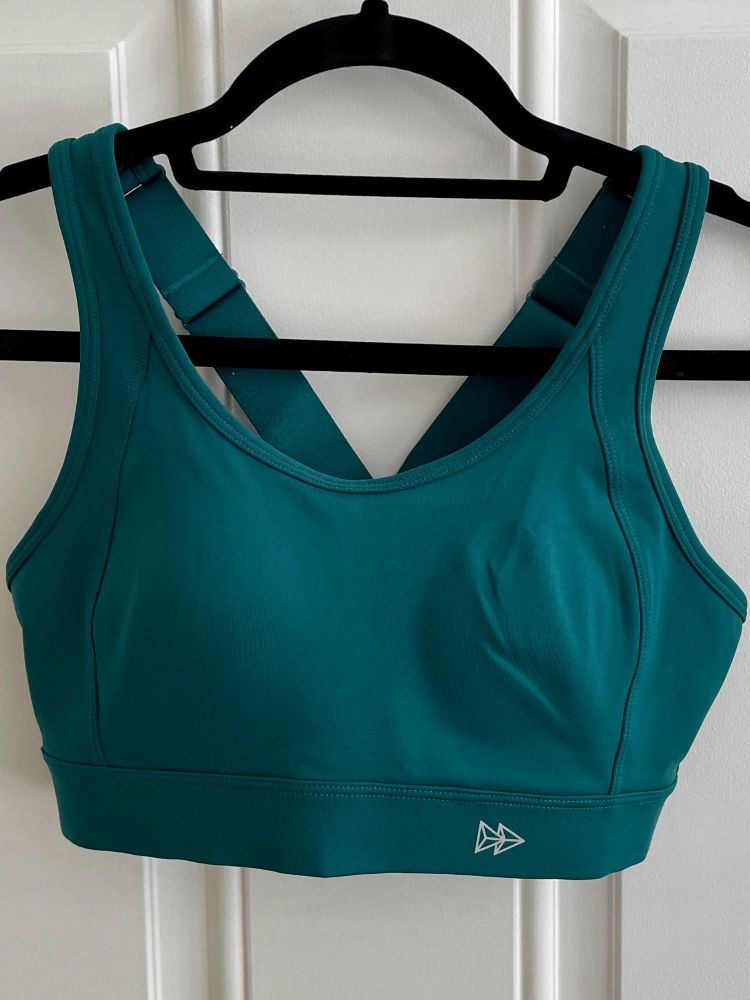 Yvette Echo Adjustable Cross Back Padded Running Bra Review
As I love to run I opted for the high-impact sports bra with a crossover back for extra support. I chose black to match the Yvette leggings I ordered, and also the gorgeous forest green which is a colour I'm really keen on.
This sports bra has a lot of features to ensure it offers maximum support when training, three in particular which I'll explain in more detail.
Firstly, there are crossover straps that help to support the back.
Secondly, it has a hook and eye fastening at the back which, although a little fiddly, helps to tighten the bra to ensure maximum support.
Thirdly, the straps are adjustable - hallelujah! Being a slightly taller female this is great news to ensure the optimal fit.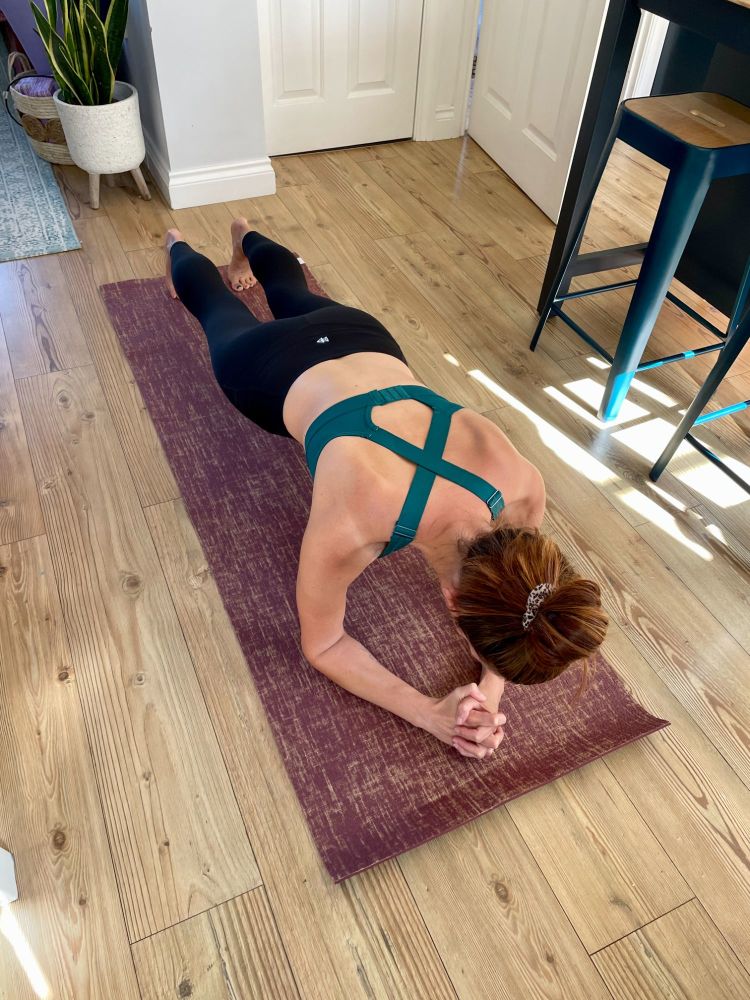 While many companies sizing thinks about the width of a person, it's not always they think of the height! Adjustable straps mean I can lengthen the bra to ensure it fits better and is more comfortable.
As far as sports bras go with being comfortable (are squished boobs ever comfy?! A gym problem ladies will understand) the Yvette sports bras I chose didn't make me feel like I wanted to take them off immediately to breathe, as some others do!
The adjustable straps feature meant I could lengthen the bra so it had a more relaxed fit for yoga and tighten up when I wanted to run.
These bras keep everything in place and the padding adds a nice shape under clothing (no visible nips!)
Like the leggings, they are super silky smooth and soft against the skin.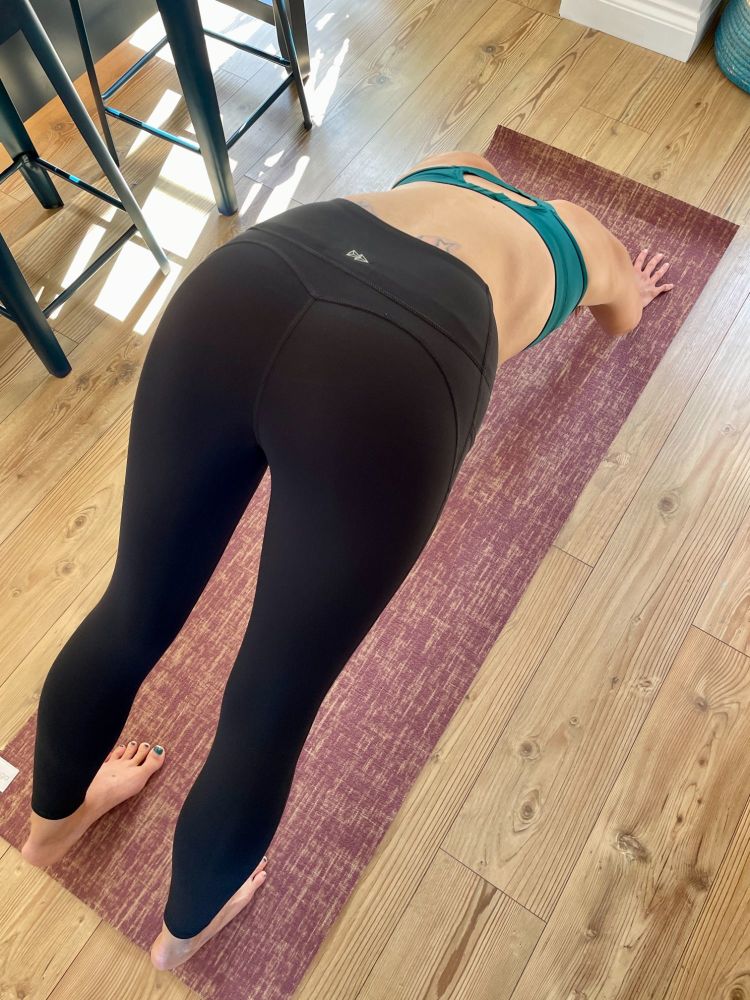 Here are the features from their description:
"This sports bra allows adjustment on the back according to your personal needs. Made from 75% recycled polyester, these sports bras are eco-friendly for a vast forest. The bra was made to offer support when you're running, training and working out.
High support sports bra

Non-removable moulded cups

Adjustable criss-cross straps

Scoop neckline

75% high-performance recycled fabric

Sweat-wicking & quick drying

Hook and eye closure

Wireless design"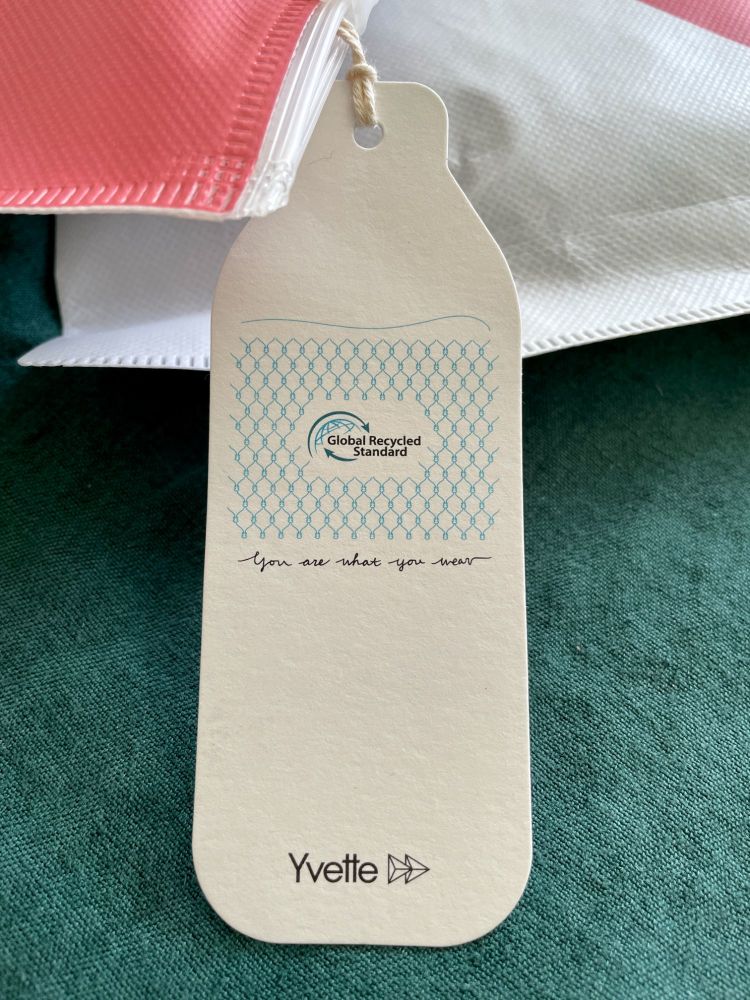 Yvette Echo Running Range Review
While these exact Yvette workout items I have shared are designed for running, I like to double-up on my sportswear instead of buying separate items for separate activities so I use them for yoga too. This Echo running range is equally comfortable to wear for yoga poses as they are for running the streets.
The leggings in particular are so stretchy that they are perfect for bending around on a yoga mat. I'm not super flexible, but even if you are, you'd have no problem twisting into all manner of shapes wearing the leggings.
I like the fact they are made from 75% recycled materials, making use of plastic bottles and preventing them from ending up in landfill sites or our precious oceans.
Comfort is important for workout clothes and being able to move freely, breathe and not feel squished to death is a great feature of these Yvette workout clothes. As I said, I've been wearing the Yvette Echo leggings as daily wear for the past two days. I have them on now.
So they can suit a wide range of purposes if you like to wear leggings as your casual clothing too. For one price point, you can have some leggings for yoga, running, lounging and running errands, making them a sustainable fashion choice.
The Yvette sports bras I ordered are also comfortable, breathable and flexible. They are adjustable in more ways than one to create the perfect fit.
Oh, and aside from all their features making them ideal for fitness and workouts, they also look great too!
Find their full range at https://www.yvette.uk/