Unique and high tech cleaning gadgets
Posted on
The future of cleaning is here. New and innovative high-tech gadgets are the way of the future. They will make sure that your home is protected from any potential harm.
With so many new gadgets on the market, it can be hard to choose which one is best for you. And what unique cleaning gadgets even exist?
To make this decision easier, we have compiled a list of some of our favourite high-tech cleaning gadgets that you should consider buying now or in the future.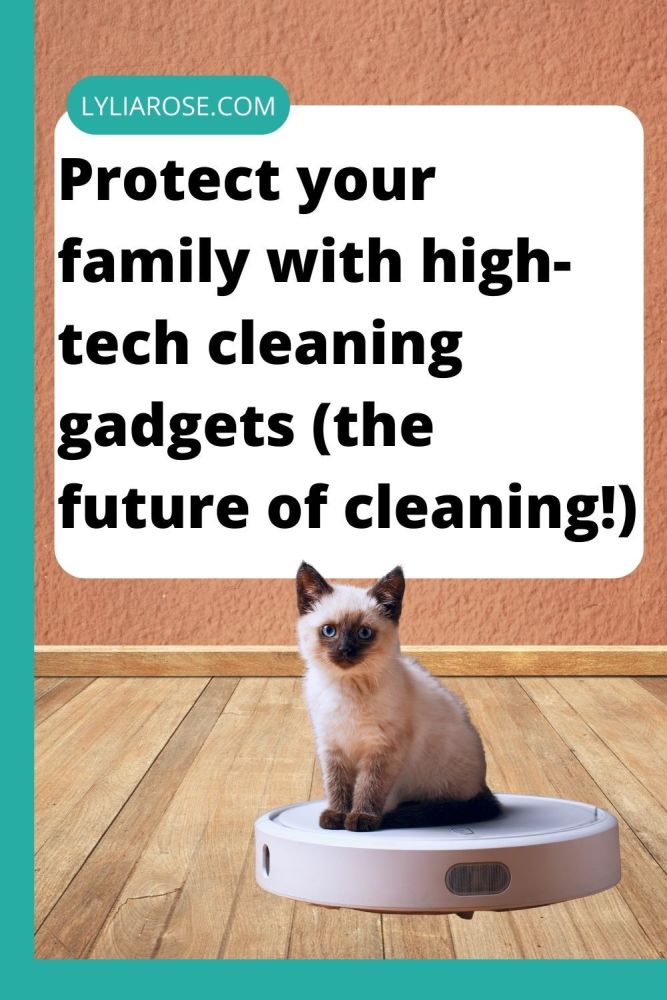 Protect your family with high-tech home cleaning
Keeping our homes clean is more important than ever before. Surfaces are the perfect breeding grounds for bacteria and viruses, including coronaviruses. Thankfully, there are high-tech solutions that families can use at home to bring a higher standard of cleaning into the house without adding to the workload.
In this article we'll explore how you can keep your home clean by using:
UV light to disinfect your home

Non-toxic cleaning solutions for better health and environment

Robot vacuum cleaners, robot window cleaners (yes really) and robot lawnmowers to reduce your chore load

How to combine smart tech and traditional cleaners to keep your home secure
Clean with the power of sunshine using high-tech cleaning towers
What is this magic you speak of?! This game-changing home cleaning tech can help you reduce your reliance on chemicals and sprays to clean your home. This mobile disinfection tower from VIOA can clean surfaces and purify the air in any room. UV light has been used to clean and purify for decades and is often used in water treatment plants to purify drinking water.
You can now bring the power of sunlight inside the home and put down the harmful sprays and wipes. The light is effective against 99% of bacteria and viruses, just like disinfectant sprays but without the need to spray and wipe to clean surfaces.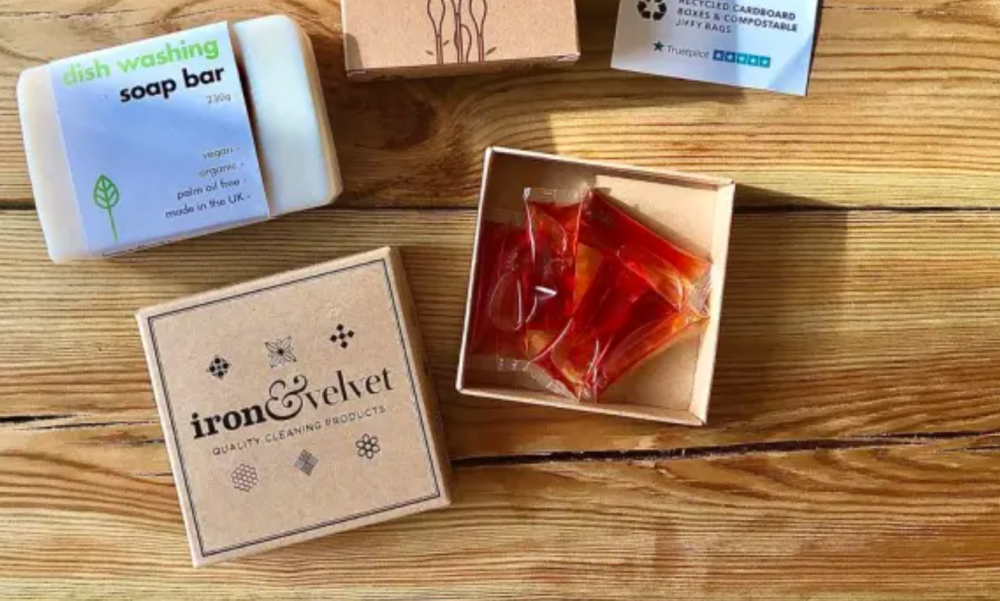 Eco cleaning sachets, just drop in a bottle of water to make a cleaning spray.
Smaller, safer, cheaper cleaning solutions (and less waste)
People are turning away from strong and sometimes hazardous chemicals. Both the liquid and the fumes can irritate skin and the eyes, and when used in kitchens there is the risk some is ingested. Traditional cleaning chemicals can be extremely harmful if consumed even in small amounts, especially in young children.
Natural cleaning products that come in smaller packages are providing a safer cleaning solution that's better for health and the environment. Many use a subscription model service, sending you soluble tablets in the post. You put these in spray bottles and mix them with water to create a natural and safe spray that cleans and disinfects just like a chemical-based spray.
They reduce waste too and help with transportation pollution. Just think, when you buy a bottle of cleaning spray you are pretty much paying for around 99% water! With tablet and sachet solutions, there is no need to ship bottles mostly filled with water around the planet!
The robot cleaners are coming!
We are still many years away from an autonomous, intelligent robot that is capable of completing all our household chores for us but there are some smaller and less intelligent options on the market. Robotic vacuum cleaners have been around for a while and their users often become smitten with them and put down the Dyson for good.
We absolutely love our Eufy Robovac 30c and have a Eufy discount code so you can get £40 off if you spend £200+ at Eufy.
Now robotic mops, window cleaners, and even lawnmowers are appearing to take away a few more household chores. They do have their limits, but these robotic cleaners can give you back a lot of time while they take the strain of housework. Find more time-saving cleaning hacks here!
Not heard of a robotic window cleaner? I hadn't heard of it until recently either! Here's how they work if you're curious:
Hire a personal cleaner and keep an eye on them using smart tech
Having someone come to your home to clean it for you is not a new idea, but modern technology like smartphone apps makes hiring a domestic cleaner easier than ever to hire, monitor, and instruct professional home cleaners. It is becoming a popular side hustle too, making it a competitive market.
Prices might be cheaper than you may think, and they can be even more valuable to you if you use the time it gives you back wisely. Investing in a cleaner gives you time to invest in yourself. Find more cleaning money saving tips here.
Smart home security cameras can help you keep an eye on them if you are not home. These let you stream live video from inside your house to your smartphone. Just make sure you tell them there are security cameras in your home so they know they are being recorded.
Final word on the future of cleaning with unique cleaning gadgets
Above are some of the most innovative and unique cleaning products that will help you keep your home clean, safe and healthy. It's an area that's only going to develop and make our lives easier as more products are invented.
If you want a cleaner and safer home for you and your family you should try one or two of these high-tech home cleaning ideas. They can protect you and your family from bacteria and viruses while keeping your home looking clean and smelling fresh.
The future of cleaning is in high-tech gadgets that are designed to protect your family and home!