Starting Up A Dog Walking Business (Safely + Legally)
Posted on
Becoming a self-employed dog walker can be an excellent option for anyone who loves animals and wants to be their own boss. You'll need to have a good grasp on the legal side of things to ensure that you and others are protected while you operate your business. This means having the highest level of insurance, filing your tax returns correctly and on time, and investing in the best training and equipment possible.
It is best to start researching and preparing for the safety and legal side of your business as early as possible, well before you launch your business and start advertising your services. This will ensure it's the right decision for you before you invest any time and money into your new business idea. The more you know about the practical side of your business, the better you will be able to handle any hurdles ahead.
In this article, we'll explain why you'll need to consider the following things when starting up a dog-walking business to remain safe and legal:
Animal handling skills


Filing tax returns as a dog walker


Finding dog walking insurance


How much is dog walking insurance?


Dog walking business equipment


Dog walking business startup costs



How much can dog walkers earn?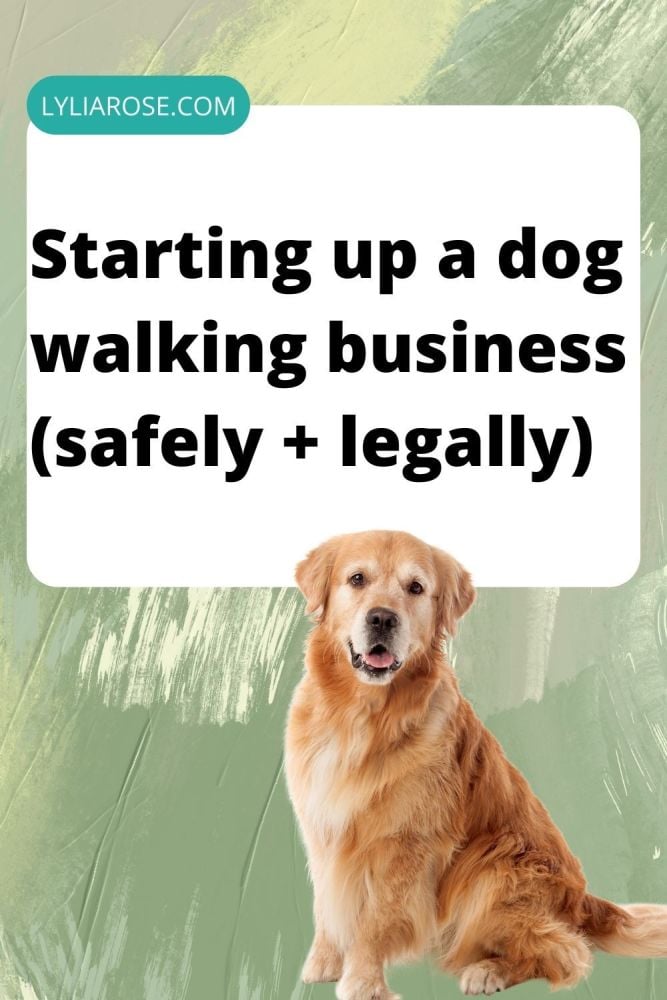 Animal handling skills
Being skilled at handling animals is crucial to do your work safely. You will need to be confident handling dogs of all sizes or be prepared to provide services only to small and medium-sized dogs. In addition, you'll need to know about animal behaviour which will help you identify if the dog you're walking is in distress or getting aggressive and how to calm them.
Spending plenty of time with dogs can be a great way to learn these skills, so take as many opportunities to be around dogs as you can. This could be by offering walking services to friends and family first before you take on paid customers, or volunteering in an animal shelter or a local vet. It may also help to take formal training to be as effective around animals as possible, especially if you're planning to walk multiple dogs at once.
Filing tax returns as a dog walker
Taxes are one of the most complex parts of being self-employed, but you'll need to get your tax returns right to ensure you stay on the right side of HMRC. If you don't have a great head for numbers, hiring an accountant for tax return services can be an excellent option. Look for a business with experience working for self-employed people, like the professionals over at Lumbview Accounts.
If your dog walking venture is more of a small side hustle and you won't be making more than £1000 per tax year in gross revenue (that's your total revenue before you take off expenses) then your business may fall under the current trading allowance rules. The trading allowance is a tax exemption of income from self-employment of up to £1000 and means you don't have to officially register as self-eployed or fill in a tax return. You can find the current trading allowance rules here. However, if your business is larger than this or you plan on it being your full-time job then you'll need to register as self-employed with HMRC and complete an annual tax return to declare your income and expenses to pay the correct tax and national insurance each year.
Finding dog walking insurance
Insurance is crucial to cover yourself financially should something happen to you, one of your client's dogs, or a third party while you provide a service. At the very least, you will need public liability insurance. This will protect you from financial harm if you end up having to pay compensation for an injury that is deemed to be your fault. This could be in the case of a dog being injured, losing a dog, or a dog becoming out of control and injuring a person or another dog.
While it's not a legal requirement to have dog walking insurance as a sole trader, you'd be taking a huge financial risk without being covered. If you have employees then you will legally need employer's insurance.
Your insurance may also outline how many dogs you can walk at one time and other important terms, so make sure you know the ins and outs of your dog walking insurance or you won't be covered if you break them.
If you have spare keys for your customer's homes then make sure your insurance has lost key cover. Equipment cover is also recommended as it will cover damage or loss to any equipment.
Some dog walker insurances will allow you to add on other activities which can be a great addition to your services to grow your business such as:
Pet sitting

Dog grooming

Pet taxi service
How much is dog walking insurance?
At the time of writing in October 2022, we found quotes starting from some very reasonable prices online for dog walking insurance. Quotes can vary from around £55 per year, right up to £125 per year.
It will depend on factors such as your location, how much cover you require, how many dogs you are walking and any add-ons you need, but here are some examples of how much self employed dog walker insurance might cost. It's important to check what you are covered for to ensure you are within the terms of your insurance when you run your dog walking business to ensure you are properly covered if you need to make a claim.
Most places don't share how much you can expect to pay and you will have to complete a form online.
Dog walking insurance prices found online:
Protectivity

From £5.41 per month

Pet Business

Insurance

From £1.52 per week

Simply Business

From £6.56 per month

Cliverton
From £125 per year
Dog walking business equipment
To be an excellent dog walker, you'll need all of the right equipment. Many owners will provide you with things like toys, leads and collars for their dogs, but it is still important to have your own should the need arise. It's important to factor these into your start-up costs and make sure you have everything you need to hand when you arrive to collect each dog.
You should also ensure you have plenty of treats (but check with the owners first that this is OK), water bottles and dishes, dog poop bags for waste and a canine first aid kit in case of accidents. It's unlikely you will be insured to walk more than four dogs at a time, and it's not recommended by the Dog Trust, so you will need to make sure you have enough supplies and equipment for four dogs at any one time, or the maximum number of dogs you plan to walk.
Dog walking business startup costs
Starting up a dog walking business does not need to be expensive. In fact, it could be one of the cheapest businesses out there to startup. You can usually choose to pay for dog walking insurance monthly rather than annually, and this can start at under £6 per month depending on the level of coverage needed.
Then, you'll need some dog walking equipment as outlined above. If you already have pets then you may already have some of this, or you may be able to source at an affordable price online or from your local pet store. You could need around £50 to £100 to buy some suitable equipment if you are buying enough for four dogs and from new. This price could be £0 though if you check with the dog owners and make sure they have everything you need.
If you plan to walk dogs in your local area, within walking distance, then you don't need to worry about transportation costs or fuel to get to your costumer's houses.
Then there are marketing costs. You can set up free social media accounts to promote your business and advertise in free local directories and online using resources like Google My Business and Yell. You can ask to put posters up on free noticeboards in local supermarkets and convenience stores if they allow this. Otherwise, you may wish to place some paid ads for around £30 per month in a local business pamphlet or you could design your own flyers, print them and hand-deliver them to the area you wish to target.
How much do dog walkers earn in the UK?
Dog walking can be a lucrative career choice depending on your salary expectations, your location, demand and competition for business in your area. According to Indeed, the average dog walker hourly rate was £10.56 in October 2022, with salaries reported ranging from a whopping £33.02 per hour in Cardiff down to £8.71 per hour in Leeds.
The bottom line on dog walking as a job
Dog walking is one of the most popular side jobs out there because it's easy to get started, has low startup costs and can be done on your own time. It is a job that doesn't require any formal education and can provide a flexible schedule.
However, dog walking is a job that requires a lot of patience and responsibility. Things can also go wrong which is why it's advisable to be covered with appropriate dog walkers insurance. You also need to be aware that this is a business and not just a hobby once you have paying customers. Once self-employed you will be responsible for correctly reporting your earnings and paying taxes.
Many people are turning to dog walking as a way to make extra money. It's a great opportunity for people who love animals and want to spend their time taking care of them. Follow the steps above to ensure that your business is legal and safe for both you and your furry clients.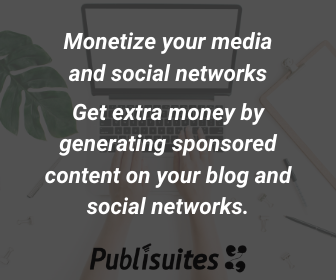 Want to make more money?
There are lots of real ways to make money from home for free as well as lots of free money offers.
Find loads of ways to make extra money at home on my blog, as well as my favourite side hustle in my matched betting blog!
To get started, you can make money online in the UK with these 60 ways I've tried and tested.
Follow these steps to make £1000 in one month at home.
Or, if you're short on time, try these methods to make money in one hour.
Love sharing great offers with friends? Make extra cash with these refer-a-friend schemes.
Subscribe to our newsletter for the best free money offers, money-making and money-saving tips we discover!