Last Minute Christmas Shopping Tips
Posted on
It's the most wonderful time of the year . . . but it's also the busiest. This means that you probably have a lot of gifts you want to buy, but not a lot of time to do it.
And let's be honest; when you're trying to meet work deadlines, getting your Christmas shopping done in time isn't necessarily a priority, which is why many of us end up leaving it until the last possible moment.
If this sounds like you, there's no need to stress, as there are a few things you should know that can help you with your last-minute shopping, and we're here to share some of them.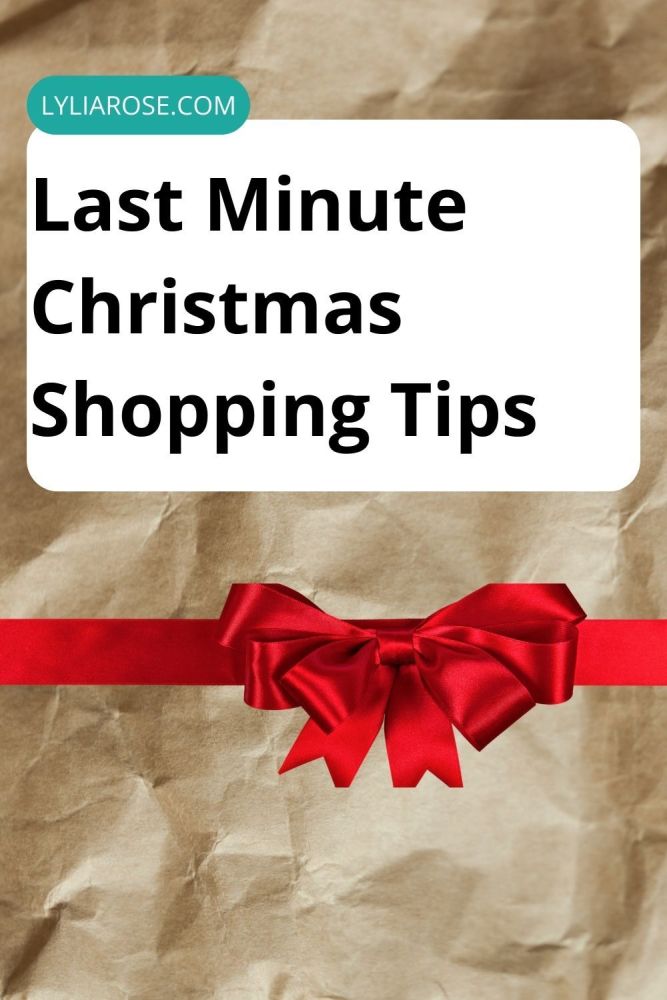 Last minute Christmas shopping tips: don't panic, we've got you covered!
Whether super busy or just super unorganised, last minute Christmas shopping can be pretty stressful. You're running out of time and no idea if the shops will have what you need to buy. You're also running out of time to wrap and time to post. Luckily, there are lots of ways you can still find the perfect Christmas gifts for your loved ones in time, no matter how short on time you now are!
Don't let last minute Christmas shopping stress you out! Try these proven tips to save time and money and make the most of your holiday shopping. From making a list to considering alternative gift options, we've got you covered.
Get a reliable courier service
Many of us won't get to spend Christmas with all of our loved ones, which is why we will need to ship some people's presents to them.
However, with Christmas being the busiest time of the year, it's important that you choose a reliable courier company to deliver their gifts to them, especially if you're on a tight timeline. In some locations, you can even get same-day delivery. For example, if you're in Atlanta have a look at https://www.couriersatlanta.com to see how they can help you get your gifts to your loved ones in time for Christmas with same-day delivery - amazing!
Learn how to wrap presents quickly
If you've left your shopping until the last minute, you can't waste any time, which means you also can't waste time on wrapping presents.
After all, some people only end up doing their Christmas shopping on Christmas eve, so they may only have minutes to wrap a gift. While you can go the easy route and opt for a gift bag, another alternative is simply to learn how to wrap presents properly so that you can do it quickly without getting in a tangled mess of too much wrap and sticky tape all over the place!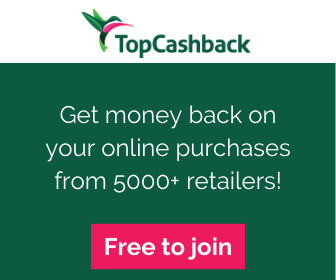 Go into the shops with a list
If you head into the shopping centre to do your Christmas shopping without a list of things to buy, you will likely spend hours going through things, and you will waste a lot of time simply because you're not sure what you're looking for.
The trick here is a preplanned list. If you have a list detailing exactly what you want and where to get it, you will be able to get in and out of the shops much more quickly. Of course, this is easier said than done if you're not sure what to buy, so it's a good idea to look up gift guides for some people in your life. For example, if you're looking for gifts for your parents, you can read this post for some inspiration. Or if you're not sure what to buy a man in your life, check out our own list of gifts for the impossible man to get the ideas flowing.
Not only should you make a list, but also prioritise the list to make sure the most important gifts and people are bought first. Less essential items or smaller gifts such as stocking fillers can be left until last and only if you have time.
Making a list also stops you from overspending, so long as you stick to it!
Online shopping is your friend
Online shopping is great, especially for last-minute gifts! You should know that there is a downside to it, as you will likely need to wait for the items to be delivered, whereas in-person shopping means you can immediately have them in your possession. Many companies will have cut-off dates and times for guaranteed Christmas delivery and even then you are at the mercy of the couriers delivering it safely and on time…
That being said, online shopping is much quicker than having to drive to the shops and look for what you want. And since you've left your shopping to the last minute, it may be the case that certain products have sold out in your local store, but you may still be able to find them online. There are also often ways for you to save money while shopping online, which is an added bonus.
Also, the trick here is to choose places that offer gift wrap and a gift message. Then, simply post directly to the recipient to cut you out as the middleman! This is a great way to save time too if you're super busy as you won't even need to wrap the gifts yourself or post them!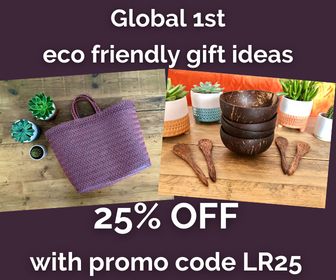 Don't forget about click and collect
Perhaps you've run out of time to shop online and have it delivered, but you can still enjoy the comfort of shopping from your own couch with click and collect services. So long as you can get to the store during opening hours, you can shop online for all the gifts you need and choose to collect in-store at a time convenient to you!
There are lots of popular High Street shops that offer this service and it's a great time saver as you can nip in and out simply to collect your online order. You can also shop when convenient such as after your work shifts when the physical store might be closed for browsing.
Just remember to set your online search filters to collection only for your chosen store to make sure they have it in stock or can get it next day. There are so many online companies that offer this service and offer a wide range of gift ideas such as Argos, Next, John Lewis and even B&Q for the DIY lover in your life!
Consider alternative gift options
If you've simply left it too late to go to the shops before Christmas, you are too short on time around other commitments or you've simply been unable to find the perfect gift, there are some alternative gift options you can consider.
Such examples include gift cards which you can either purchase from a supermarket if you can make it there (many have gift card stands full of different choices) or you can get an e-gift card for most stores online. You could sign up for a subscription service such as a flower delivery service, a regular beauty box delivery or a food subscription.
Experiences are also a popular choice and can be purchased online, or you could treat them to a day out as their gift and let them pick the outing. Spending quality time together and making memories is sometimes so much better than a bought gift.
Finally, you could make a homemade gift if you have the skills and enough time. Maybe you are great at art and can make them a beautiful painting for their wall? Or perhaps you're great at baking and can bake some Christmas-themed cookies? A gift doesn't have to be from a store and actually, a homemade gift can have a lot more thought, love and care put into it.
A final word on last minute Christmas shopping tips
Last minute Christmas shopping doesn't have to be stressful if you have a plan and think outside the box when it comes to the gifts you can give this year that allow for your time limitations.
To roundup, be sure to follow these tips:
Choose a reliable or same-day courier service where possible

Learn how to wrap presents quickly and efficiently (or use gift bags)

Make a list and prioritise the most important gifts

Take advantage of online shopping, especially for gift wrapping services and delivery directly to recipient

Use click and collect services in-store to make things easier and quicker

Consider gift cards, homemade gifts and experiences if you can't make it to the shops at all
Subscribe to our newsletter for the best free money offers, money-making and money-saving tips we discover!