Unique gift ideas for men
Posted on
When it comes to buying gifts for men, it is rarely an easy task.
More often than not, when you ask the question 'What do you want for your birthday?' you will be answered with 'I don't mind', 'nothing' or a similar response.
So selecting a nice gift can be a big challenge.
If you have a special anniversary or a landmark birthday on the horizon, for him, then you will no doubt want to push the boat out with a special gift.
Here are a few unique gift ideas for him that you might consider:
Custom phone case
Men may be difficult to find gifts for, but there is always something you can give them that they would appreciate. One of those is a sturdy custom phone case.
Not all men are cautious with their smartphones. Because of that, their phones would have scratches on the screens and the back cover from careless handling. You can help them avoid such mishaps by giving them a phone case that you designed specifically for them.
The personalized phone case can have their name on it, their favourite sports team, cartoon character, or photos of their most important moments.
Sports memorabilia
For the big sports fan, a special gift related to their beloved sports team could really impress him. You can visit the club's website to see if they sell items that commemorate a trophy that they won, or a legendary player.
You can even try charity auctions that offer signed memorabilia such as club shirts, framed pictures or balls. How much you will have to pay for these sorts of items will largely depend on the popularity of the team.
Crystal decanter
For a man who enjoys a tipple of whisky every now and again, a high-quality decanter and glasses set is a nice idea.
The cost varies massively depending on which brand you choose, so decide whether you want to go for a Waterford Crystal product or something a bit more budget. You can also get personalised decanter set where you can have a special message engraved on the glass.
Watch
There is a lot of fuss these days about smartwatches and all of the wonderful things that you do with them but you still cannot beat a stunning, traditional wristwatch.
A nice, designer brand watch such as the Hublot Big Bang perhaps engraved on the back of the watch can be a much appreciated and thoughtful gift.
You can find a bargain if you look for preloved watches.
Apple watch strap
Perhaps the recipient already owns a watch which is his pride and joy. In which case you might be able to make his existing watch even better!
If he already owns an Apple watch then why not gift him the perfect Apple watch strap from The Watch Strap Co to make his truly unique?
Whether he prefers stainless steel for a classic look or a silicone sports strap for the gym, there are a range of different colours, styles and materials to suit all tastes.
No matter what the occasion there's a range of straps for all events. It's a really easy way to quickly update his look whilst keeping the watch he loves.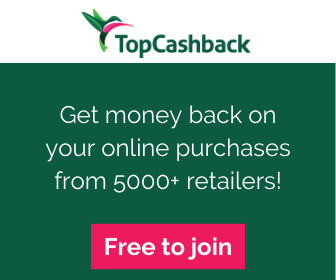 Hilarious golf t-shirts
Is he an avid golf fan with a sense of humour?
If so then these funny golf crowd t-shirts could be the perfect gift!
Let them take golf off the golf course and onto the High Street with a smile. The t-shirts are bright, eye-catching and plenty of them are full of innuendos that will guarantee a laugh from passers by!
If their little one is usually in tow on the course then they sell a kids golf gifts range of t-shirts too, so Daddy and kid can be twinning as they putt.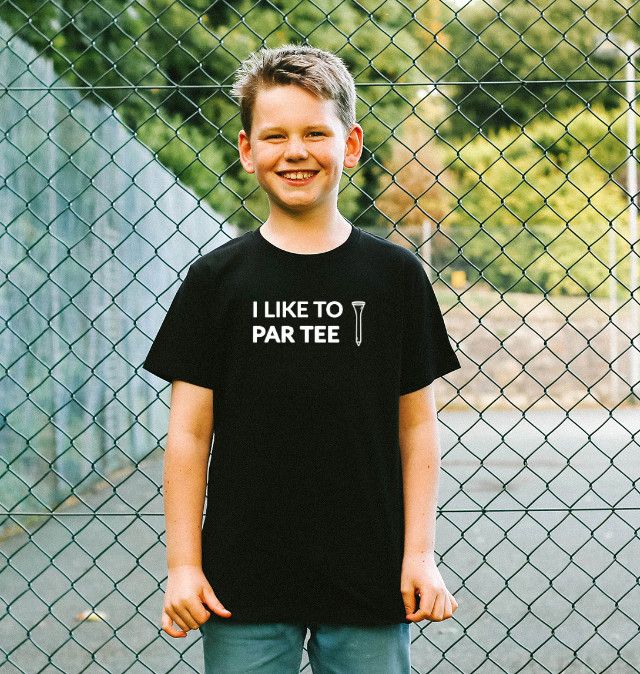 Cufflinks
For men that like to dress in style then a set of unique cufflinks might be a good choice for a gift.
From expensive cufflinks with jewels in, to a theme that reflects the wearer's personality, there are a lot of options when it comes to buying personal cufflinks.
Weekend away
You could also book a surprise weekend away to a place that is special to him.
Somewhere he visited in his childhood or the place that you had your first holiday together.
Even a trip away that isn't related to special memories is a nice idea as you can make new memories when you get there.
If you can select the destination based on going to visit something he is passionate about like a Barcelona stadium tour, a golf course he has always wanted to play at or a museum etc. then you will get bonus points!
Track day / drive a Ferrari
For the high-performance car admirers, an experience day where they get to drive the car of their dreams or get to race on a track can be a nice surprise.
They have these types of experiences available all over the UK and companies like Virgin sell them in shops or online.
Lessons to learn something new
If he has spent the last ten years rueing that he never learnt to play the guitar or saying that he wishes he could take up something like golf then a set of lessons could get him started and help him to achieve those dreams.
It is always nice to learn something new if he has the time to fit it in. It is better to learn new things as an adult than to have never had the chance at all and then regretting it!
Alcohol caramels
This is candy with a twist and perfect for him! Alcohol infused caramels. What more could he want?
This faux leather heart shaped box comes with some single malt scotch caramels!
With up to 40 caramels in each box, he might even share them with you, if you're lucky.
Visit manlymanco.com to buy these caramels and find lots more manly inspired gifts!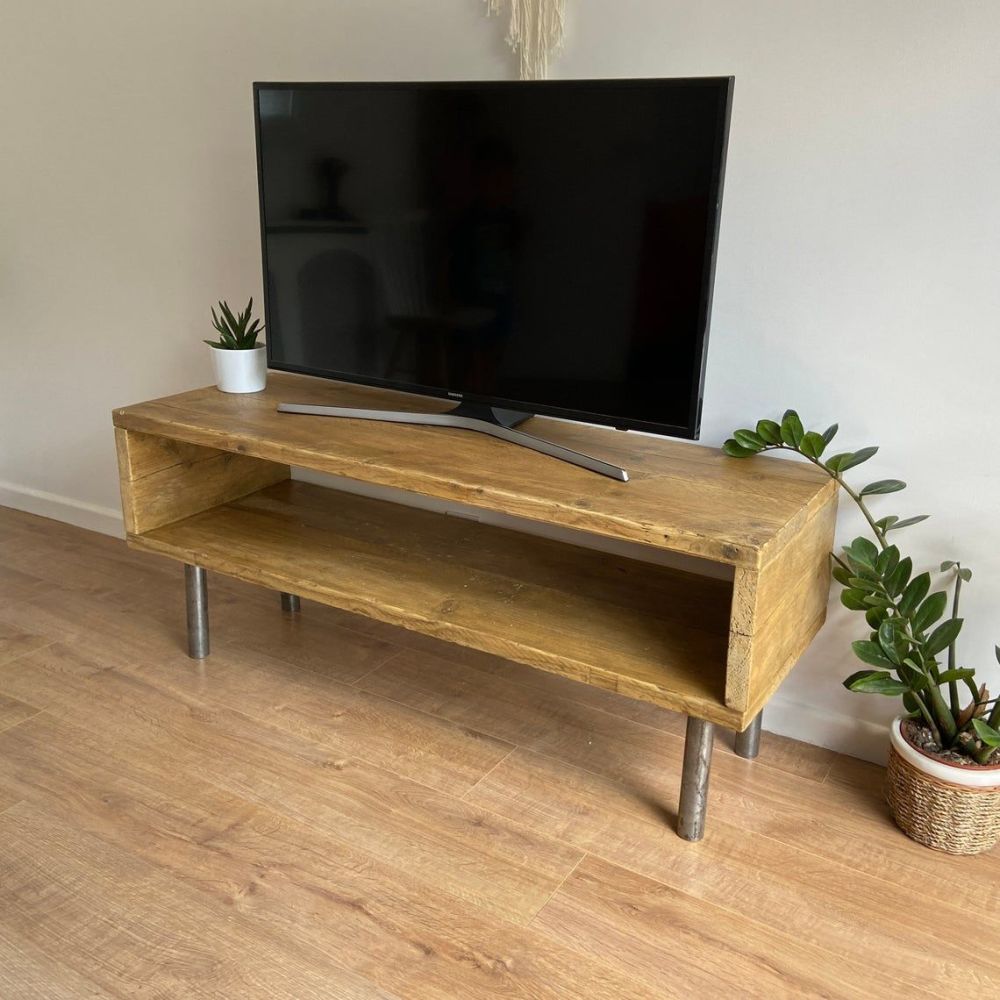 Industrial TV stand / console stand
The perfect addition to his bachelor pad if he loves a rustic or industrial style. From Wood Create on Etsy.
Plenty of room for his games console on the handy shelf too!
Hopefully these gift ideas for him will spark your imagination to find the perfect gift.
Great blog posts to read next:
Brilliant gift ideas for the man who says he wants nothing

A Christmas Gift Guide for Hubby

Valentine's Gift Ideas for Her with a Twist

Perfect gifts age 0-12 from what2buy4kids

5 Unique gift ideas for the man in your life

Cool Dinosaur Birthday Gifts for Three Year Old Boys

Finding Unique Birthday Gifts for the Ones You Love
Please pin me!