What Attractions Are Free In London?
Posted on
Are you planning a trip to London but worried about breaking the bank? Don't worry! The city is full of amazing, free attractions that are perfect for any budget. From stunning parks and world-class museums to iconic landmarks and cultural hotspots, there's something for everyone in London. In this article, we've rounded up many of the best free attractions in London that you won't want to miss. Whether you're a history buff, an art lover, or just looking for a fun day out, these attractions have you covered. So pack your bags and get ready to explore the best of London – for free!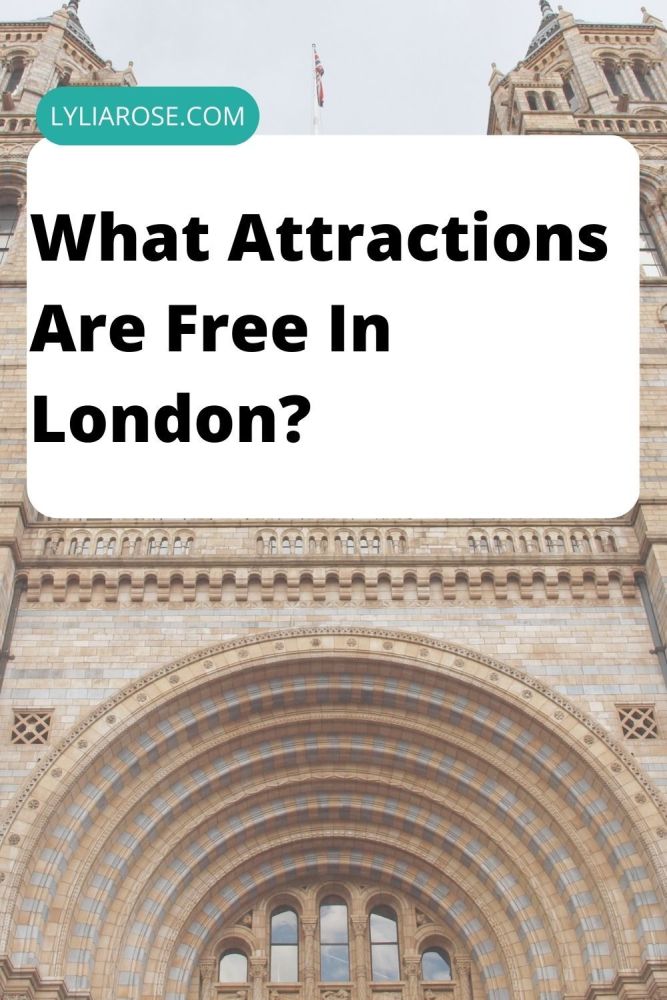 What attractions are free in London?
London is a fantastic city to visit. You may well know it can be a costly place to live, but that shouldn't stop you from visiting as London can be explored on a budget. The best part is that many of the best sights to see in London are free to explore. There are places to stay for all budgets from hostels, basic hotels, luxury accommodations or apartments in London short stay around the attraction sites, no matter what your preference is, you can then rest easy knowing you don't need to spend much money to explore if you don't want to, as there's so much to see without spending a penny!
Read on to discover some of the best free attractions you should visit when you travel to London.
There are many free attractions to visit in London, including:
The British Museum
This world-renowned museum is home to over 8 million artefacts from around the globe, including the Rosetta Stone and the Elgin Marbles. It's free to enter and you can book a ticket online. Sometimes there are special exhibitions which may have a surcharge, but the permanent exhibitions are always free to enter.
It's also a great place to visit if you have kids. The British Museum website says "Take on a Museum Mission featured in six galleries and challenge your family to a variety of tasks. At the weekends pick up an activity backpack, or a Museum explorer trail, from the Families Desk to guide you around the galleries on an in-depth exploration of the different times and cultures on display. During school holidays, we run a range of playful and inspiring workshops that bring the stories in the Museum collection to life."
The museums make London a great place for families and friends who want to travel together as they can be interesting for all ages with so many to explore for different tastes. Apart from the British Museum, there are many other museums which are free to explore, some of which we'll explore below to give you more ideas of fun and free days out in London.
London Mithraeum
London has many ancient wonderful and weird stories that will leave you in awe. If you enjoy history, this is the place to be while in London. The Mithraeum is a Roman temple that host mysterious Mithra figures. There are more stories about the temple that you will hear when you visit the place. The best part is that you won't have to pay anything to explore the museum.
The National Gallery
Located in the heart of London, this museum houses one of the world's greatest collections of Western European paintings. They say these paintings belong to the public and viewing them is free. There are over 2000 paintings on display including the very famous Van Gogh's Sunflowers.
The Tate Modern
This contemporary art museum is located in a former power station and features works by artists such as Picasso, Warhol, and Hockney. They say every exhibition is free to enter and you don't need to book, just turn up!
The Tower Bridge
The Tower Bridge was built in 1894 and is one of the most iconic symbols of London. The bridge spans across the Thames River and connects Shoreditch with Greenwich, making it one of the most visited places in London by tourists from all over the world!
It is free to walk across the bridge and take in the views from the pedestrian walkways, which offer stunning views of the River Thames and the surrounding city. The bridge is also a popular spot for photography and is illuminated at night, making it a great place to visit after dark.
The bridge also has a number of paid features, including the Tower Bridge Exhibition, which takes visitors on a tour of the bridge's Victorian engine rooms and allows them to walk along the high-level walkways with views of the city.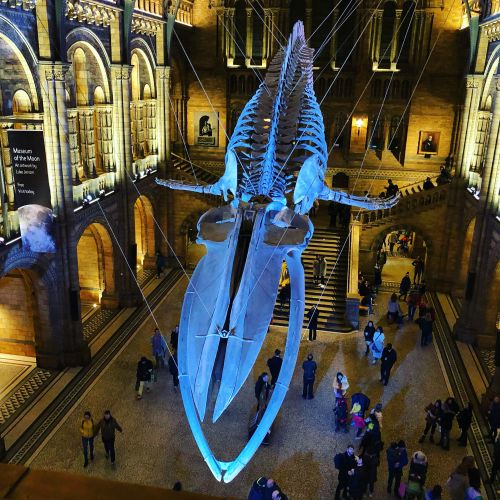 The Natural History Museum
This museum is home to a vast collection of natural history specimens, including dinosaurs, minerals, and fossils. It's one of my favourite places in London with the building itself being some beautiful architecture inside and out. Booking a timeslot is recommended, especially during busy seasons or exhibitions.
The Victoria and Albert Museum
This museum is dedicated to art and design and features a wide range of exhibits, from fashion and furniture to ceramics and sculpture. General admission is free and there's no need to book.
Fulham Palace
Fulham Palace was built in the early 13th century and has been around for decades. It is one of the oldest places in London, which explains why many tourists go to check out the place. The palace has lots of history, making it great for kids and adults.
Brompton Cemetery
Cemeteries are always regarded as creepy, and most people avoid being in such places. But while in London, you do not want to miss the site of the beautiful domed chapel and carved mausoleums based in the cemetery. Brompton cemetery is one of the greatest treasures London holds, and it is a spectacular place to be.
St. James's Park
If you want to enjoy your evening in London, it would be wise to visit St. James's Park for a wonderful experience. It is the oldest Royal Park in London and is about 90 acres. The large park has geese, ducks, swans, and pelicans. There are also monuments and memorials around the place that you can check out.
Design Museum
London also has a design museum. If you are an architecture enthusiast, this is the place to be. The museum is located in Holland park and has some of the best designs, some of which we take for granted today. If you visit the place, you will automatically become a lover of designs.
The British Library
This library is home to over 170 million items, including manuscripts, maps, and rare books. If you're visiting the last Sunday of a month, they offer activities for the kids: "A free activity base for all the family. Designed with families, drop in and join us the last Sunday of every month to use fun and creative resources full of ideas to explore, make and play in the Library."
The Houses of Parliament
Take a tour of the historic home of the UK's government and see the debating chamber and the iconic clock tower, known as Big Ben. You can visit for free, but it must be planned in advance. They say: "UK residents can book a free guided tour up to six months in advance by contacting your local MP or a Member of the House of Lords. Early booking is recommended"
Hyde Park
This large park in central London is a great place to relax and enjoy the outdoors, with plenty of walking and cycling paths, a lake, and a variety of events throughout the year. Hyde Park Winter Wonderland is a popular festive attraction with free entry during off-peak times, but you must book in advance.
Here are some additional free attractions to visit in London
These are just a few of the many free attractions in London, so there is plenty to explore and enjoy without breaking the bank. Here are a few more ideas:
St. Paul's Cathedral: This iconic cathedral is free to enter, although there is a charge to climb the dome or visit the crypt.
The British Film Institute: This organization promotes and preserves the film heritage of the United Kingdom. It has a library, cinemas and exhibition spaces, and many events are free to attend.
The National Portrait Gallery: This museum features a collection of portraits of notable figures from British history, including kings and queens, artists, and politicians.

The Imperial War Museum: This museum explores the impact of war on society and features exhibits on conflicts from World War I to the present day.

The Barbican Centre: This arts and conference centre is home to a range of events, including concerts, exhibitions, and film screenings. Many events are free to attend, although some may have a charge.

The Science Museum: This museum is dedicated to science and technology and features a range of exhibits, including interactive displays and historic artefacts.
Final word on free attractions in London



London is a city full of amazing and diverse attractions, many of which are free to visit. You can visit London on a budget! From world-class museums and iconic landmarks to stunning parks and cultural centers, there's something for everyone in the city. Whether you're interested in art, history, science, or just looking for a fun day out, London has you covered. So pack your bags and get ready to explore the best of London – for free! Don't forget to also check out the many other free attractions in the city, such as markets, festivals, and events, to get the most out of your trip.
Before you go...
Want to see a show while in London? Check out our tips for how to get cheap west end tickets in London!
Want some great money-saving tips for everyday spending and saving?
Find some great deals on my voucher codes and 80+ ways to get free money pages!
Learn how to get free food and heavily discounted food.
Check out my list of UK apps that turn receipts into cash and also this list of UK cashback sites to maximise your free cashback and savings.