What is Aduna Moringa Green Superleaf Powder?
Posted on
Aduna moringa green superleaf powder review
If you love nutrient rich foods, then you are going to fall in love with Aduna Moringa Green Superleaf Powder. I was recently sent a tub to try and just had to write a more detailed blog post about what exactly this amazing superfood is. If you're wondering what moringa powder is and what moringa is good for then read on. Here is a look at the wonders and many benefits of moringa.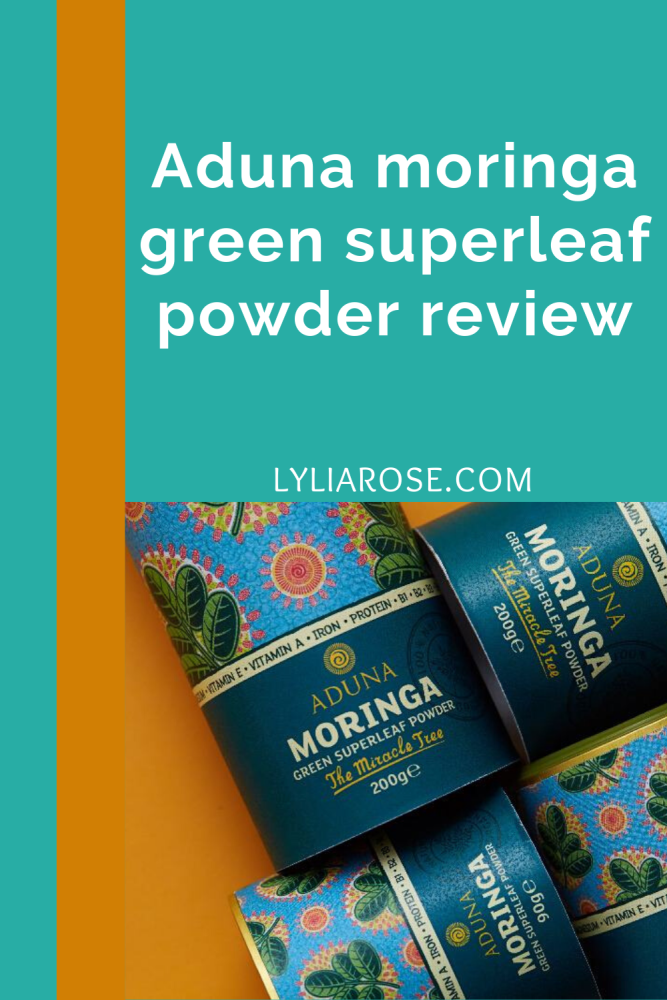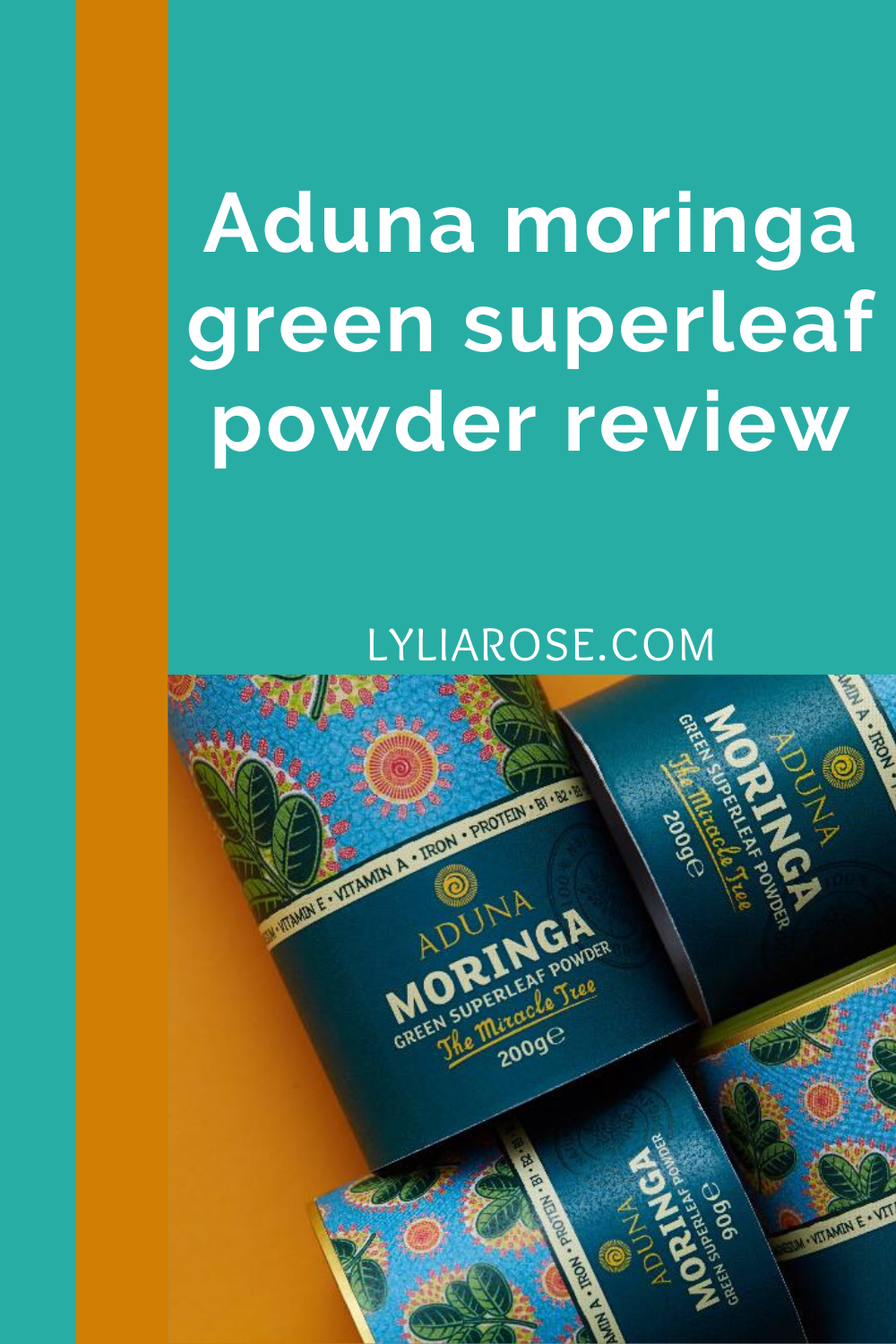 What is moringa?
The
moringa tree is known as 'the miracle tree'
and is native to parts of Africa and Asia. It's leaves contain an absolute wealth of vitamins, minerals and antioxidants. These provide numerous health and beauty benefits if consumed regularly. It is said to be one of the most nutrient dense foods on Earth. Wow!
Moringa powder is made by harvesting the small green leaves from the tree. These are picked before dawn, cleaned in purified water and shade dried to reduce sunlight damage. This careful process also increases the nutritional content. Once dried, the leaves are ground into a fine green powder.
This process ensures the maximum amount of nutrients are retained within the powder as well as superb quality and freshness. As a powder the moringa contains even more antioxidants and has a prolonged shelf life.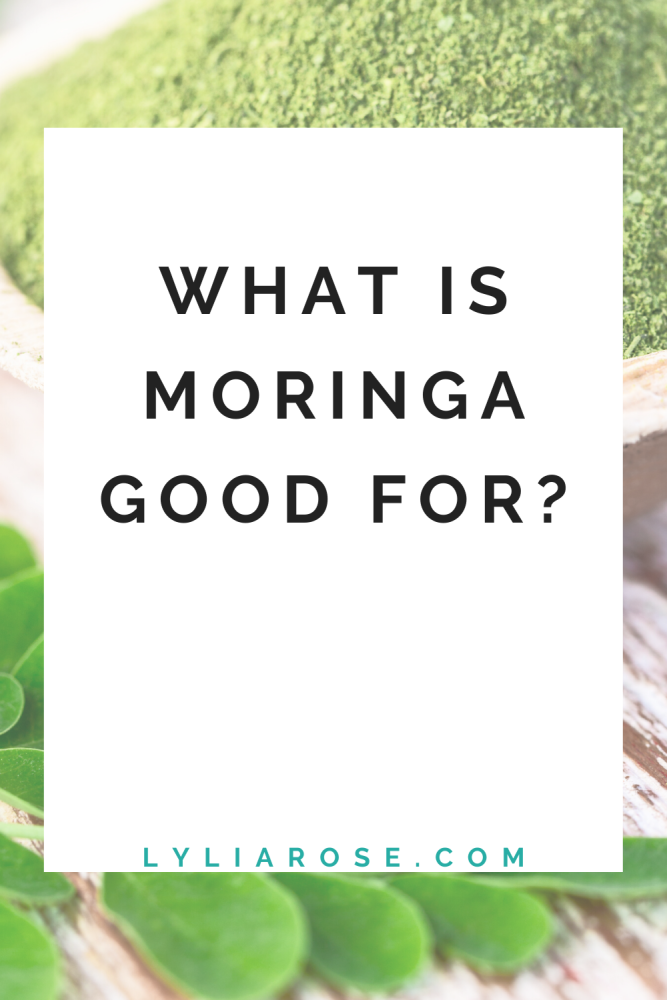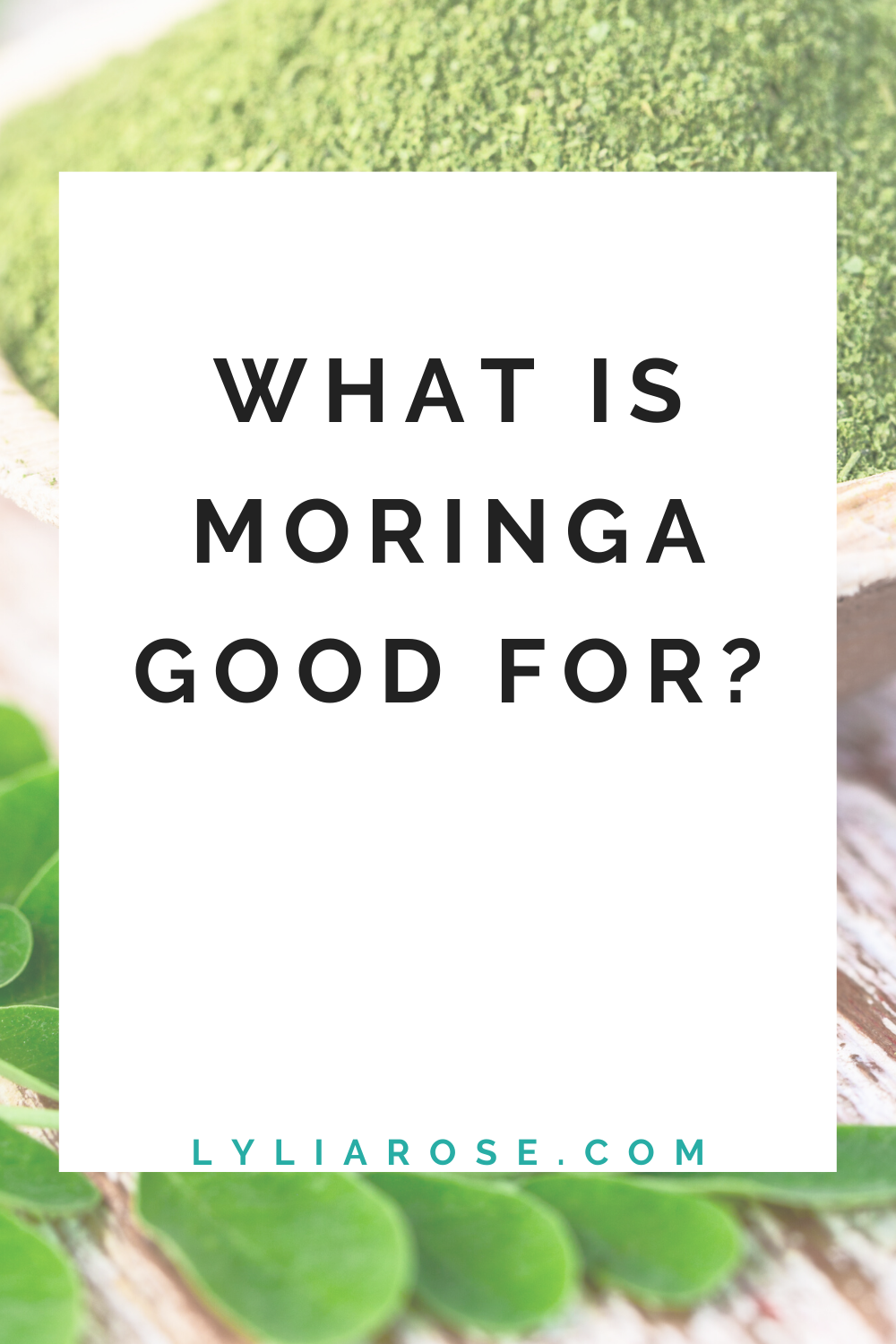 What is moringa good for?
Moringa is a natural multivitamin. It contains vitamins A, C, E and K as well as B vitamins. There is simply no need to take questionable synthetic multivitamin tablets when nature already provides us with this goodness!
It contains the recommended daily allowance of at least 13 vitamins and minerals and is a good source of many more.
Some of the minerals in moringa include phosphorus, zinc, calcium, copper, magnesium, manganese and iron. It is exceptionally high in protein at almost 25% and contains all the essential amino acids required by the body.
It's a source of fibre too. Go moringa!
Moringa has a high antioxidant content including phytochemicals. Phytochemicals protect cells against the damage caused by free radicals.
This super high nutrient content of essential vitamins, minerals and antioxidants has numerous health and beauty benefits for humans. Just some are listed below.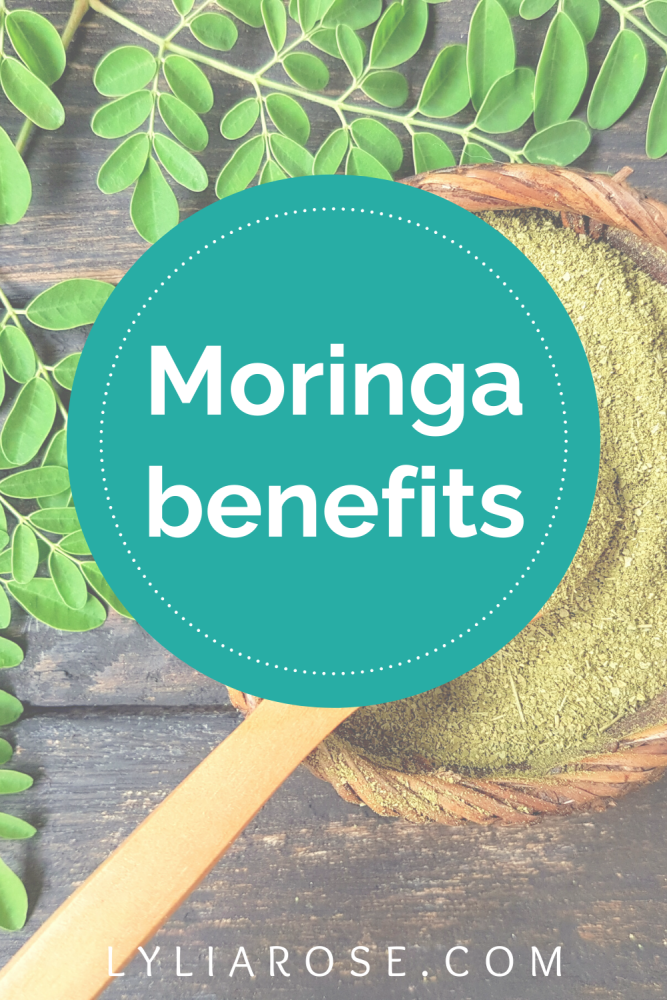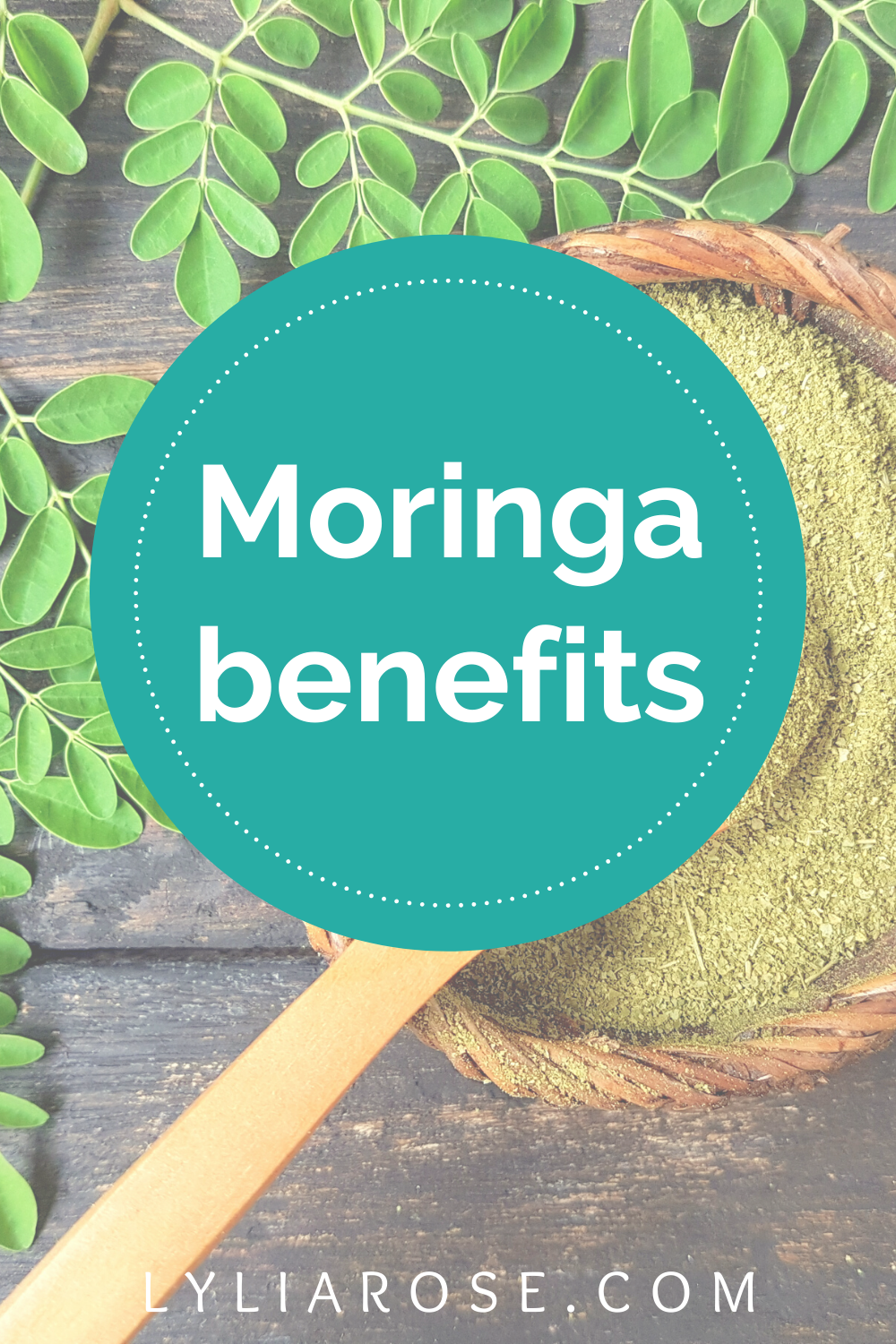 Moringa benefits for health
Beauty benefits of moringa
Skin - anti ageing, clear, soft, improves elasticity, radiant, repairs cells
Hair - shiny, healthy, prevents hair loss, stimulates hair growth
Nails - strong, healthy
Health benefits of moringa
Mood - alleviates depression, reduces stress, increases well-being, improves sleep, relieves anxiety, reduces tiredness & fatigue
Body - increases energy, improves metabolism & digestion, detoxifies, promotes healthy growth & maintenance of muscle mass, supports healthy bones
Healing & Prevention - boosts immune system, contributes to a normal blood pressure, protects stomach lining, has anti-inflammatory properties
These benefits are really just a few. Just Google 'moringa' and you will honestly find heaps more!
Seriously, this stuff is simply amazing!
If you are going to make one positive change to your diet, it just has to be to include
Aduna Moringa Green Superleaf Powder
. It's nutritional content and potential benefit for human health are amazing!
Here's what it looks like as a powder: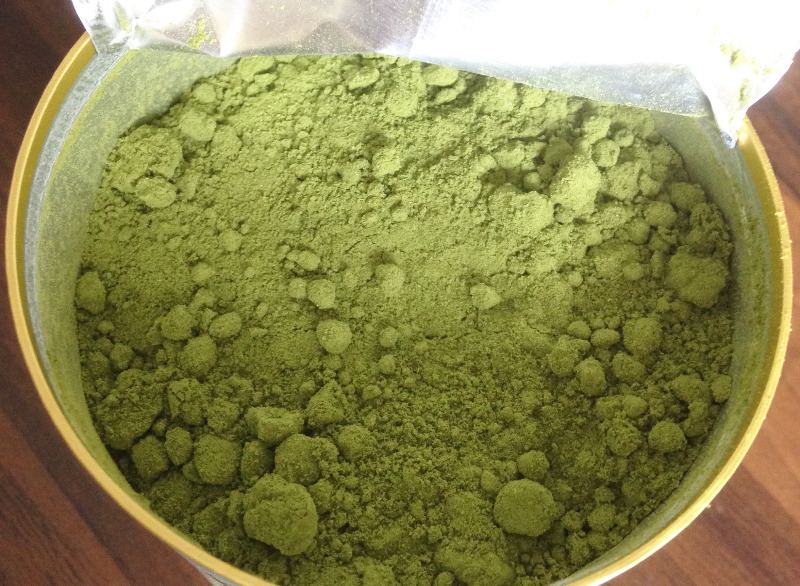 Moringa powder recipes
Here are two delicious recipes to make drinks with your moringa powder:
Moringa powder green smoothie recipe
Delicious green kale & moringa powder juice recipe
There are also so many other ways to use moringa powder such as sprinkled on salads or smoothie bowls. There are lots more recipes and ideas online!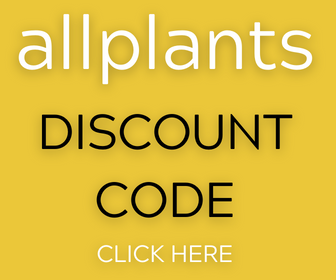 Why choose Aduna moringa powder?
Be warned however, not all moringa powders are produced in the same way. If you buy moringa from Aduna you can be assured it is 100% organic, raw, pure and sustainable. You will also be supporting rural African communities and female farmers. Aduna support and work in partnership with small scale producers. This really helps to make a difference in people's lives. Plus ten percent of their profits go back into helping these communities even more through The Aduna Foundation.
The Aduna brand and their products come highly recommended. They've certainly made me as passionate about moringa and baobab as they are! For more information, recipe ideas and to purchase just visit
www.aduna.com