Green kale & moringa juice recipe
Posted on
I just wanted to share with you another great recipe which includes Aduna Moringa Green Superleaf Powder. It's such a versatile superfood powder which can be sprinkled onto foods like salad or smoothie bowls, if you enjoy its earthy grassy green taste, but if not then blend it into smoothies to disguise the taste but still get all the amazing nutritional benefits!
I won't go into detail about all the amazing benefits of moringa as I have already covered that in another blog post. Click to discover the amazing
benefits of moringa
or read a snippet from the blog post below the moringa juice recipe.
The powder is a super luscious green, so it's juices and smoothies all the way for me with this stuff! Juices are often really hit or miss when mixing veg, fruit and salad, but here's a combination that worked amazingly.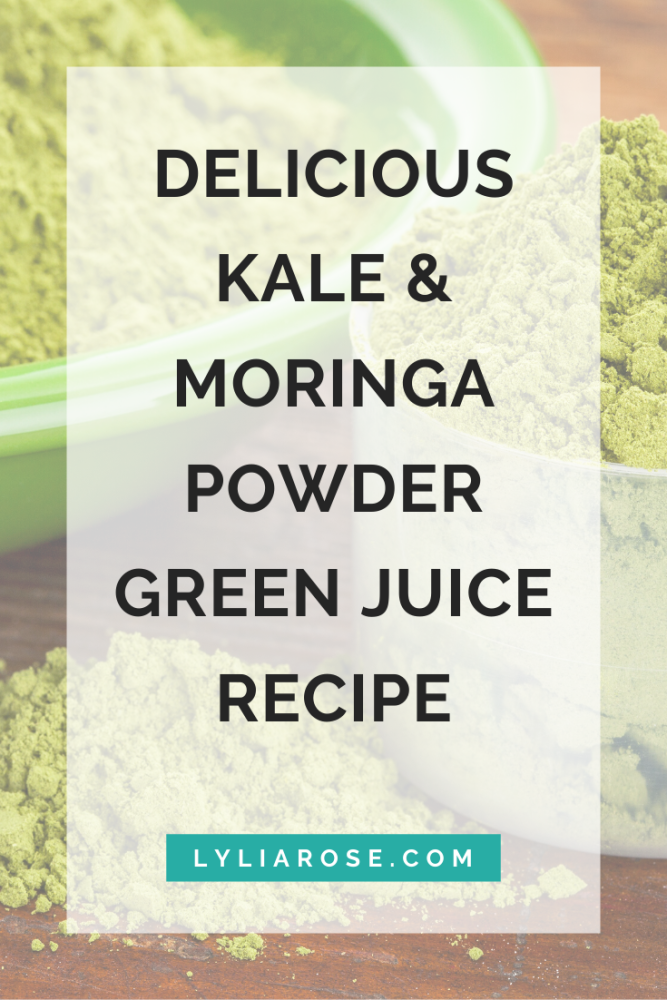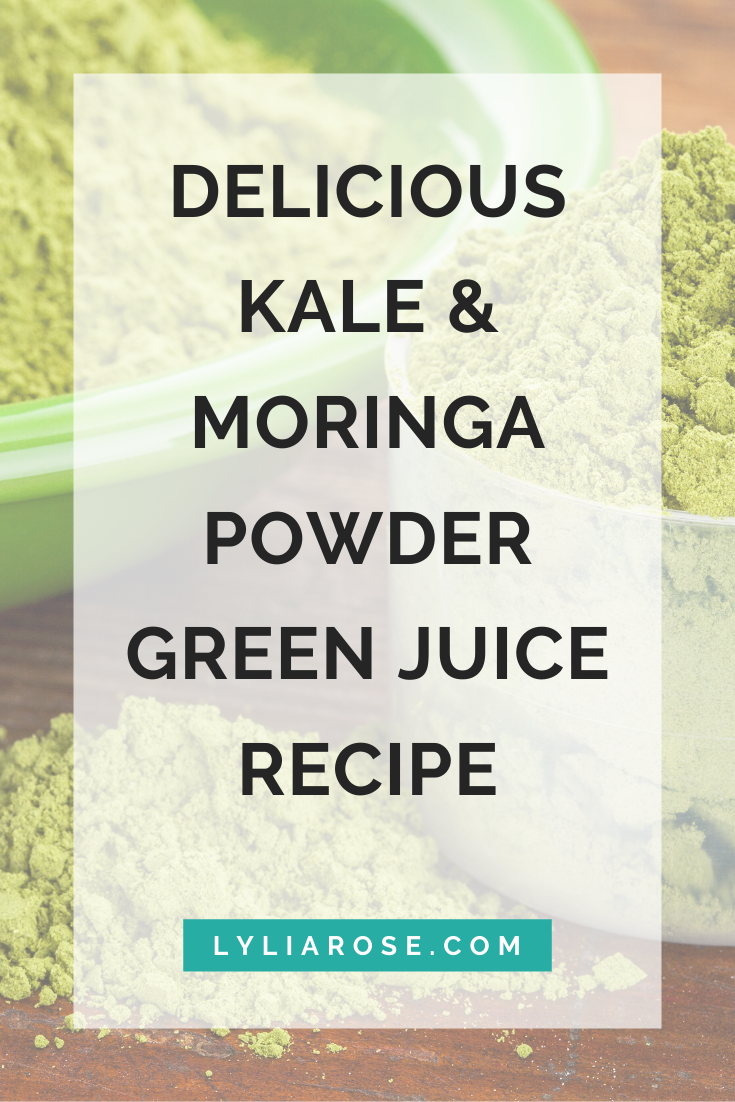 Delicious kale & moringa powder green juice recipe
3 Pears
1 Apple
2 Kiwis
10 Big Green Kale Leaves
1/2 Cucumber
10 Drops Lemon Juice
2 Teaspoons Moringa
1 Teaspoons Wheatgrass
Method
1. Juice the fruit and veg in a juicer
2. Use a blender or smoothie maker to blend the juice with the powders and lemon juice.
Voila! Delicious moringa in a juice!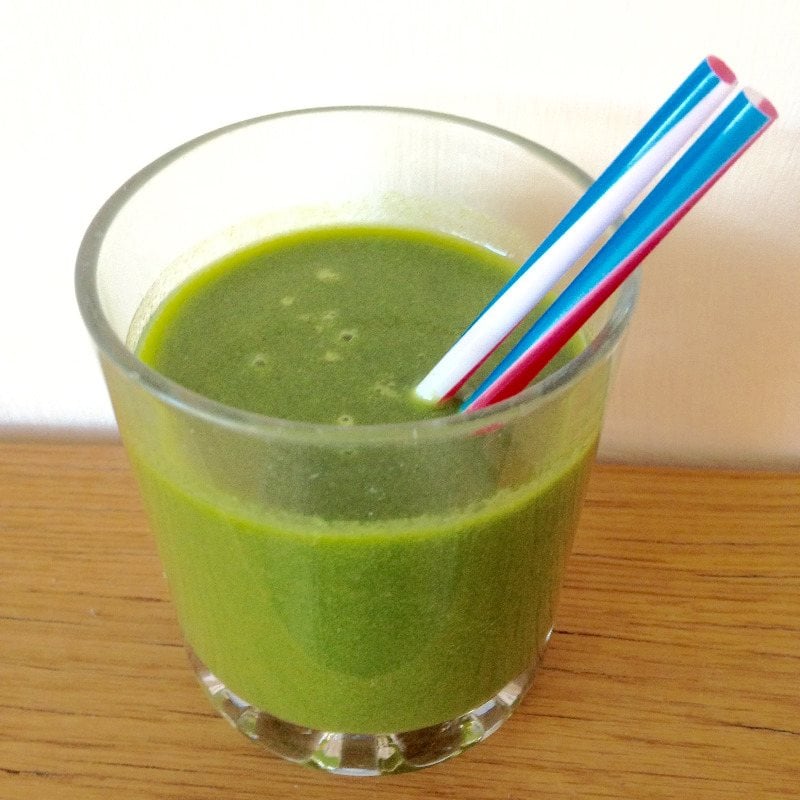 It makes a really smooth green juice which is nice and sweet and not too vegetable tasting.
This scrumptious green juice recipe makes enough for five small glasses. I kept mine in the fridge for two days and the taste stayed great.
I make smoothies way more than juices, as they are better for you by retaining more of the fruit and fibre, but it's nice to enjoy a good juice every once in a while!
I use a Nutri Ninja as my smoothie blender and it makes a smoothie in seconds. It's what I used for step 2. It's so powerful (and cheap to buy too!)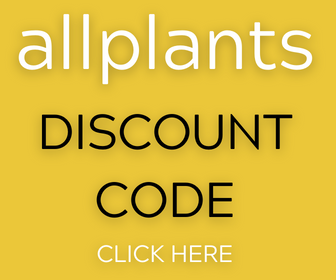 What is moringa good for?
Moringa is a natural multivitamin. It contains vitamins A, C, E and K as well as B vitamins. There is simply no need to take questionable synthetic multivitamin tablets when nature already provides us with this goodness!
It contains the recommended daily allowance of at least 13 vitamins and minerals and is a good source of many more.
Some of the minerals in moringa include phosphorus, zinc, calcium, copper, magnesium, manganese and iron. It is exceptionally high in protein at almost 25% and contains all the essential amino acids required by the body.
It's a source of fibre too. Go moringa!
Moringa has a high antioxidant content including phytochemicals. Phytochemicals protect cells against the damage caused by free radicals.
This super high nutrient content of essential vitamins, minerals and antioxidants has numerous health and beauty benefits for humans.
Why not pop to Aduna's own website where you will find a wealth of information, recipe ideas and even more benefits here: www.aduna.com