Aduna Moringa Bar with Mango & Cashew
Posted on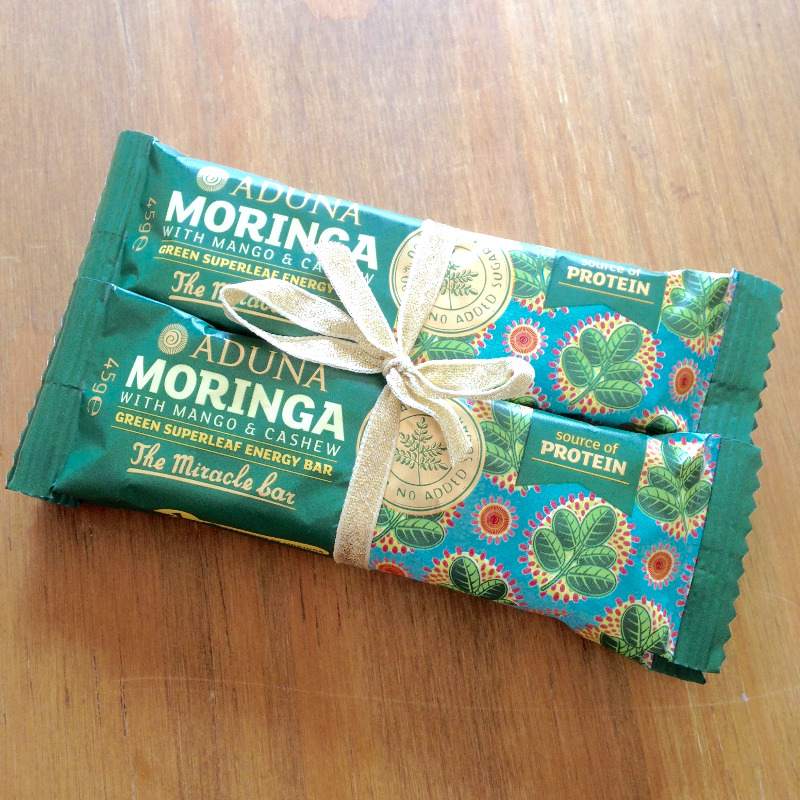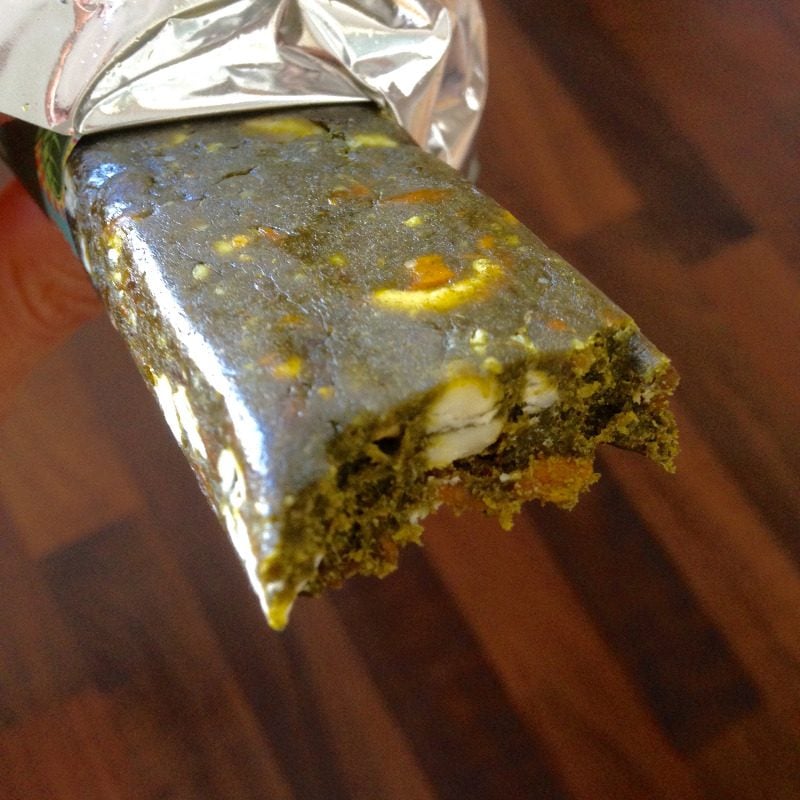 I was very privileged to be amongst the first to try Aduna's new energy bars before they hit the shops. I received the new Aduna Moringa with Mango and Cashew Green Superleaf Energy Bar to review.
I've become a big fan of Aduna moringa and baobab products recently and definitely support their amazing ethics. Just click here to read my review of Aduna moringa powder. I use this powder most days in smoothies and cooking, but it's always handy to have a bar to hand when on the go and for some speedy snacking!
There's certainly no escaping the moringa taste in these bars. They taste very green! It may take a little getting used to if you're not used to green leafy tasting powders, but keep trying. You can actually taste the goodness! If you could bottle up 'healthy', I'm sure this would be the flavour! I now find myself craving this leafy green taste. It's like my body knows it wants it which is a great thing!
The cashew and mango combination is a perfect idea as they go so well with the earthy moringa taste. They add a welcoming contrast of sweetness, as well as a good amount of chewiness! The stickiness and chew of the Aduna bars is perfect. I think this texture is also what makes me continuously crave Aduna energy bars as, for me, it is spot on!
These make fab snacks for children too. Bella already loves their baobab bars which are tangy and sweet, but I wasn't so sure if she'd like these. Well, right after tasting a little piece of mine she asked for more! I gave another piece and again she asked for more! How fab is this?! She's three in just over one week and I'm so impressed she likes the moringa flavour.
I am certain these bars are going to be a great success. They are really delicious and the benefits of moringa are undeniably outstanding. Not only are they good for adults, but a perfect healthy snack for children too.

To go to their website, click here! *