Aduna Super-Cacao
Posted on
I am so excited to report that Aduna, one of my favourite superfood brands, have now launched their very own 'Super-Cacao' powder. Not only do I love this brand already, but I'm a big big fan of cacao and regularly use it in recipes to satisfy my chocolate cravings. If it couldn't get any better, Aduna's cacao is the FIRST cacao to be backed with an EU-approved health claim for heart health.
This powder could not have been sent to me at a better time as after two terrible weeks of unhealthy eating over the Christmas period, I have now stopped eating any regular sugar filled chocolate. Before this I was only consuming choccie as a treat on a Friday night, but now I'm not bothering at all. There really is no need to eat any bad for you choccie when there are so many exciting choc filled recipes to be made with this heart healthy cacao powder!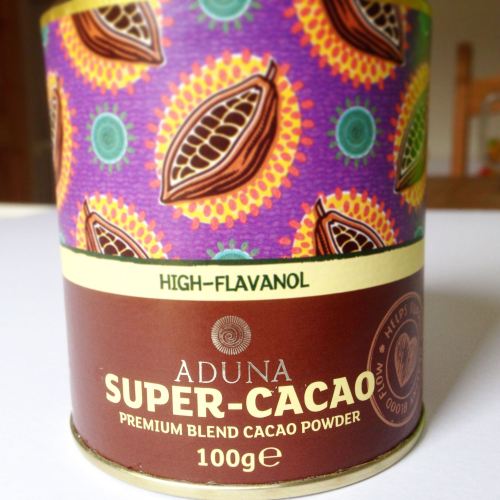 What is cacao?
I've blogged about cacao many times, but here's a roundup if you've never heard of the stuff:
A natural product from the cacao tree, Theobroma Cacao, which means 'food of the Gods'
Cocoa is a more refined highly heated version and doesn't contain as much goodness
Great for heart health, especially improving the elasticity of blood vessels
Amazing for skin, especially for improving skin hydration and anti ageing
Full of antioxidants to protect you from free radicals
A rich source of vitamins and minerals
Can make you feel good thanks to its phenethylamine and serotonin content
It has a low GI so won't spike your blood sugar levels
Boosts energy
So, what's different about Aduna's cacao powder compared to other brands?
Scientifically proven to help improve blood flow if consumed every day
Contains 8x the flavanol content compared to other brands
Contains premium West African cacao powders, one of which contains an exceptionally high amount of flavanols meaning Aduna's cacao can be granted 'super' food status
Every purchase helps to support small scale farmers in Africa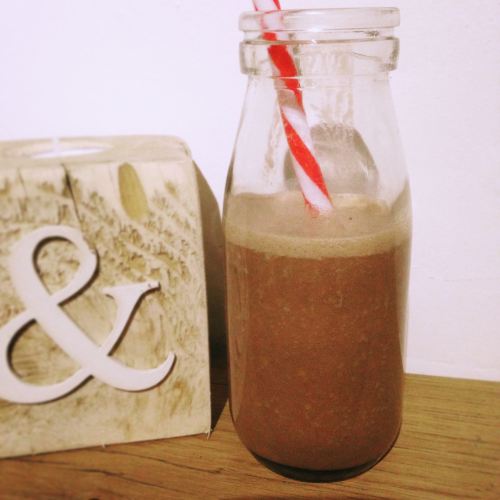 The first thing I did with my cacao powder was to make me and Bella a 'healthy' chocolate and banana milkshake. Using my small NutriNinja cup I blended one and a half bananas with two teaspoons of Aduna cacao powder and oat 'milk' up to the line. So simple, quick, easy, nutritious and delicious!
For a luxurious hot choccie mix two teaspoons with a touch of warm water and teaspoon of coconut oil, then top up with more hot water whilst stirring. It tastes so naughty, but is actually so good!
There are more cacao recipes in my blog and you can also find some great ideas in the Aduna website recipe section.
I was kindly sent this cacao powder by Aduna. All thoughts and opinions are my own. I highly recommend Aduna and their superfood products. I've always been impressed.
Click here to shop (I may receive a small commission)