So You Want To Buy Your First Home? Here's How To Do It Right
Posted on
More and more people are keen to get on the property ladder. You may have a young family and want more freedom and security for your future. Or maybe you're just fed up with throwing your hard-earned cash at greedy landlords. Or perhaps a Buy To Let interests you as a way to make money for your furture retirement or as extra income now?
There have also been a few Government-backed schemes to help first-time buyers get that foot on the property ladder too. If you want it, maybe now is the time to figure out if you're ready for it.
Read on to discover what to think about when buying your first house.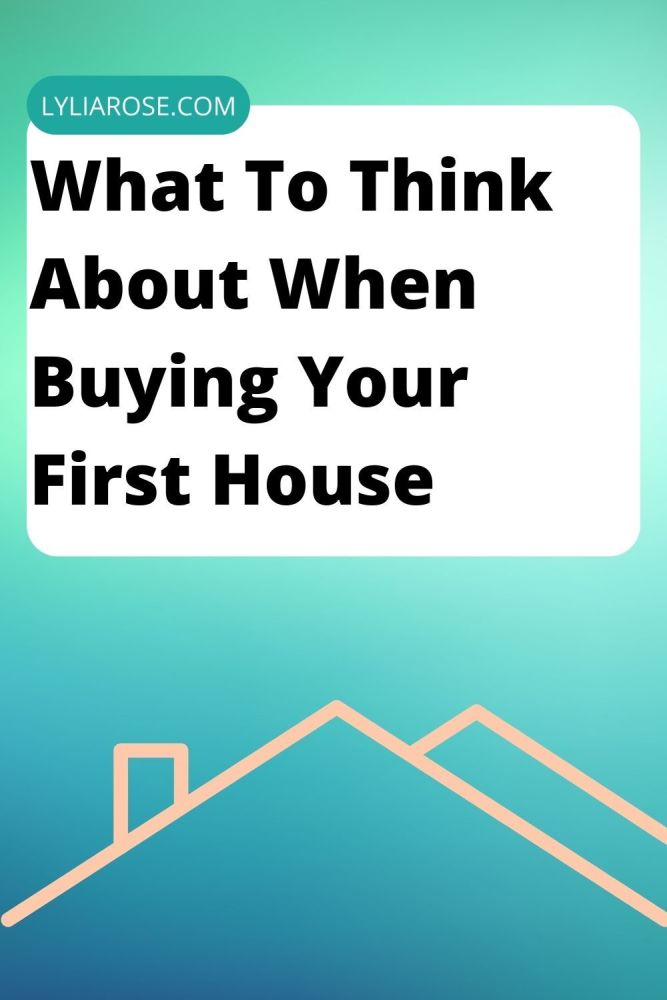 What to think about when buying your first house:
There are many aspects to consider when buying a house for the first time. Buying your first home is a major investment and involves many different factors. This article covers the most common things to think about when buying your first house.
1. Why do you want to buy a house?
Before you commit to twenty or maybe even more years of debt, consider carefully why you want to be a property owner. Many people buy property as a long-term investment. Others believe their monthly mortgage will be cheaper than renting an equivalent property. Some families think the house could become an inheritance for their families. Or maybe a future nest egg for retirement? For most of us, we just want the freedom to sculpt our homes into places we can personalise and nurture our families. Decorating, extending, gardening, and pet ownership are things most landlords simply don't permit.
When it comes to identifying the right house for you, you first need to work out what you want it for. Here are the most popular options:
You might want a family home. If you do, you need to make sure that you've got enough space for everyone in the family to have their own area. Sometimes, we all just need some time away from everyone else, and it's important that there's somewhere in the home for this.
You may want a garden if you have children so that they have somewhere outdoors that's safe to play. Having a family home means that it's got to meet the needs of everyone, so establish each of your priorities so you know what type of house you are looking for. This can save a lot of time looking at properties that aren't suitable.
An Investment To Rent (Buy To Let)
Another option is that you can buy to let. This option means that you're going to be purchasing a home so that you can then rent it out to someone else. This could be to make an income now, after the mortgage and other expenses are paid, or to make enough rent to cover the mortgage with the house itself being an investment for the future as it rises in value.
You'll need to decide whether you want to buy a property that is ready to rent immediately, or if you're willing to put some money and time into buying an old house and redecorating or updating features. This will narrow down your search to the right sort of property for your needs.
Make sure that if you're going to be renting you know what you're getting into. Landlords have a lot of responsibilities, especially when it comes to repairs and maintenance in the home, as well as paying the relevant taxes on any income and capital gains.
The final need that we're going to look at is flipping a house. If you're purchasing a house so that you can flip it and then sell it for a profit, you need to make sure that you see potential here. When you're looking at the property, make sure that you see it for what it could be, and how much it's going to cost you to get there. There's no point in taking on a flipping project if it's not going to be worth much more than what you put into it. You've got to believe that it has the potential to be a money maker with things like a beautiful kitchen and a large outdoor space.
Having sound knowledge of house prices in the local area is a must when it comes to flipping houses. As is knowledge of the cost of materials and labour for all the issues that need fixing in a house. Many people buy houses to flip at auctions to ensure they pay the lowest price possible to make a good profit.
This is certainly not for the light-hearted and experience is recommended. It's an investment that can sometimes go south as many older properties have hidden issues that cause unexpected costs, eating into the profit of the eventual house sale.
2. Where do you want your house to be?
It's important to carefully consider where you buy your house as well. Out of town in the suburbs is often cheaper. However, too far into the countryside and you might pay a premium, as you will by the coast. City centre is ideal for the office. Next to the school almost guarantees a better education for your little ones. Do you need a park nearby to walk the dog? If you don't drive, you'll need great transport links. Some estate agents will talk about location, location, location. These are the best people to give you the details about new neighbourhoods. For those looking to buy a home in an international location, exploring Surrey BC houses for sale could be a great option.
3. How do you get a mortgage?
Mortgage companies are looking to lend to couples in full-time permanent employment. That employment should have lasted at least two years so far with no danger of redundancy in the air. Of course, you can get a mortgage no matter what your employment status, so long as you have proof of a steady income. However, you may not be able to access the most favourable rates.
When mortgage companies talk about deposits, they are referring to the amount of money you have squirreled away to put toward the asking price of the house. The best rates are available for those who have at least ten percent of the asking price in cash already. If you don't have it yet, consider saving for a few more months. Borrowing it may go against you on your mortgage application.
Keep your bank accounts in good order for at least a year. That means paying off all outstanding debts and credit if you can. Cut off your subscriptions for mobile phones and TV services if you can live without them. And make sure all your earnings show up in your monthly statements. Keep your utility bills to a minimum if you can, and reduce all non-essential spend. This might include your shopping bills for coffees and clothes and nights out. The mortgage company will pick through your last few bank statements to determine how much they think you can afford to borrow.
Try not to push for a mortgage that costs more than your current rent. You want to demonstrate that life will be cheaper with a mortgage, not more costly. Once you're securely on the ladder, you can probably push for bigger and better places with more expensive mortgages. Start small and you're more likely to be accepted.
It's worth looking online for free mortgage advice so that you know exactly what to look for. When you're buying a property for the first time, it can feel like you're navigating unknown territory. With so much jargon and information you need to know, it's well worth looking online or seeking help from a mortgage broker if you have the funds available.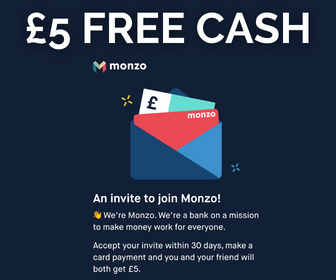 4. Searching for a house
Now you have an idea what size mortgage you can afford, you can start searching for properties within your price range. This is usually three to four times your total household income. Some mortgage companies offer more if you have an extremely large deposit. Put your name down with your favourite estate agent and they will contact you as suitable properties come in.
Viewing as many properties as you can is essential. It gives you a good idea of what you can afford and helps you to make decisions about what you're really looking for. It will also give you some great tips for decor too! Always check out the neighbouring houses and the local area for each property that piques your interest. Don't be afraid to book two or three viewings of the same place. It's best to be absolutely sure.
When you're checking out a property, look out for signs of damp, decay or other problems. Stains on the ceilings or wall could be indicative of an ongoing problem with the plumbing or the roof. Check everything is in order externally. Crumbling brickwork or large cracks could be very serious and very expensive to put right. If they're obvious, chances are the mortgage survey will put a halt to your purchase.
5. Making an offer on a house
Once you've found the house that's right for you, it's time to make an offer. Most owners are willing to accept a few thousand off the list price of their properties. Going beyond a ten percent discount probably won't go down well, though. Of course, if you can see some problems with the property or it's been on the market a long time, a cheeky offer could be accepted.
Any offer you make may be legally binding. There are different rules and regulations in places like Scotland, so be sure you know what you are getting into before offering. Offers are usually expressed through the selling agent. They will then contact the owner to find out if they're willing to accept it. You will then be contacted back by the agent with their answer. Now comes the expensive part!
You will need to get your mortgage sorted quickly. If you don't have it in place when you offer, the owner may reserve the right to keep the property on the market. You need to stipulate clearly that you want the house removed from the market. Your mortgage company will move quite quickly to get their survey done. If this comes back OK, you need to make the rest of the arrangements yourself.
6. Completing a house sale
Before the sale completes, you have a lot of running around to do. First, you need to agree on a date that the owner will relinquish the property. You may also need to give notice at your rental property. Next, you need to engage a solicitor who will oversee the legal details of the sale. An online conveyancing solicitors will also ensure all the land searches and property history checks are done. While you may engage the solicitor, they are ultimately working for your mortgage lender.
Most of the information they will find is freely available on your local authority's website. This will detail past planning applications and the history of the building. You may want to check this out yourself before making any commitments to the property. Unfortunately, you will still be billed by your solicitor for retrieving and collating this information.
Conveyancing could easily cost you over £1000. You need to have this cash available, ready to pay, on your completion date. Your mortgage lender will also ask for fees of several hundred pounds to be paid by this date. If you used a mortgage advisor, there might also be a fee for their service. The solicitor will detail all of the costs in an itemised bill. The resulting pack will be quite detailed and thick, though. You get to keep it for your own reference.
The Government also charges taxes on many house sales. It may depend on the value of the property and when you finally complete the sale. It could cost you several thousand pounds to pay this bill. Again, this must be paid in cash on the date of completion. As you can see, the cost of buying a house goes far beyond the asking price of the property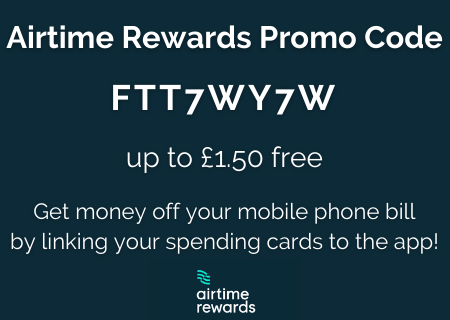 7. Get the keys! It's yours!
Once the sale is complete, you immediately receive the keys and possession of the property. You may choose to decorate or even remodel before you move in. This is one of the benefits for first-time buyers. When a chain is involved, you often have to all move house on the same completion date. You may need some more cash to hand to cover the removal costs and any new furniture or appliances you need.
Insurances are essential as a homeowner. Your mortgage company will demand you have life insurance and building insurance to protect the loan. Further to this, you may want contents insurance, home maintenance insurance, and other plans to protect your property. You'll also need to alert the utility companies about your move. Finally, pop all adults on the Electoral Roll through your local council.
Driving licenses and car insurances will need to be updated. Some car insurance companies will charge you an administration fee for this. Phone, broadband, and mobile phone companies will also need to be contacted. You can use a mail redirect service to ensure you continue getting your other mail, but again, there is a fee for this.
Final word
It may be a lot of hard work and a lot of money to buy a new home of your own. But when you wake up in the morning staring out of your own window, it feels pretty fantastic knowing it's yours!
Related