Transform your garden to a multifunctional space
Posted on
If you follow my blog on a regular basis, you will know that I love my garden. I'm one of those people who thinks that having a usable and useful garden is just as important as having a smart and stylish house, if not more so, in fact. With that in mind, I'm going to share some ideas for harnessing your garden's potential and turning it into a multifunctional space.
Far too many of us take our gardens for granted and don't see the potential that they have. However, we should be making the most of our outdoor space, as we really are incredibly lucky to have it. There are thousands of people with access to little or no outdoor space who would love to have a big, beautiful garden. So if you're lucky enough to have a sizeable garden, you ought to take advantage of it.
Of course, not everyone has a green thumb, but that doesn't mean your garden should simply go to waste. The truth is no one's born with a green thumb, just like with anything, becoming a skilled gardener is something that you learn as you go along. Some of us may be more interested in spending time outdoors than others. But that doesn't mean that we're better equipped when it comes to gardening.
So, without further ado, here are some ideas and suggestions for harnessing your garden's full potential. Take these on board and you can transform it into a fantastic space with many uses.
Inspire your imagination
The truth is your garden can be whatever you want it to be; it's just a case of using your imagination. Perhaps, you love the idea of transforming it into a bright, bold space packed full of trees, shrubs, and flowers. Or maybe, you've always dreamed of making your garden the ultimate relaxation space. Complete with deck chairs for sunning yourself on and a hot tub for relaxing in. When it comes to what you can do with your garden, the sky's the limit. It's just a case of getting inspired; that's all.
The best places to find inspiration and ideas is in home and garden magazines. There are always so many fantastic suggestions in these; it's just a case of looking through them carefully. You'll also find that social media sites like Pinterest, We Heart It, and Instagram, are packed full of wonderful ideas. Spend some time getting inspired and saving the ideas that you like so that you're able to get some fantastic ideas for your own garden. Appreciate the fact that you have a garden to use and enjoy and make sure to harness its full potential.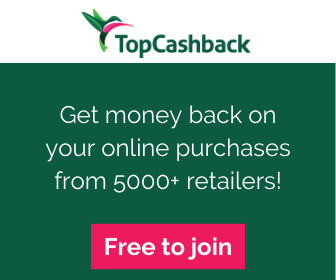 Get it in ship shape
If your back garden is a bit of a jungle right now, you need to take the time to change that. You can't do anything with an overgrown space, so getting it back in shape is important. It may take a couple of days of hard work, but it's something that's more than worth doing.
Start off by trimming overgrown areas, then follow this by mowing any sections of grass. Once you've done that, you can then start removing any weeds. When doing this, make sure to dig the root out as well as the plant. Otherwise, they'll quickly grow back again.
An overgrown garden can be somewhat overwhelming, so if you're not sure where to start, it's okay to get some help. If you have a look online, you should be able to find plenty of local gardeners who you can hire to come and clear your garden of weeds and overgrown plants. It might cost you, but it will make the process easier and less stressful, so could be worth it.
Split your garden into zones
The next step to harness your backyard's full potential is to consider splitting it into zones. The fact is that to make the most of your garden, having separate areas for separate things can work incredibly well. It can allow you to design each area of your garden in a unique way, creating a backyard that meets all of your needs.
Take the time to think about what you want to use your garden for. From relaxing to growing your own produce, there are so many options. Draw out a basic sketch of your garden and then start thinking about which zone you would like to put where. For instance, if you plan on having an area for BBQs and eating, that should be as close to the house as possible to make it easier to use and access. However, an area of relaxing in can be anywhere that's quiet.
By having a garden that's separated by different zones, you'll make it easier to keep it in shape. You'll also find it easier to design each area and make your yard a more practical space.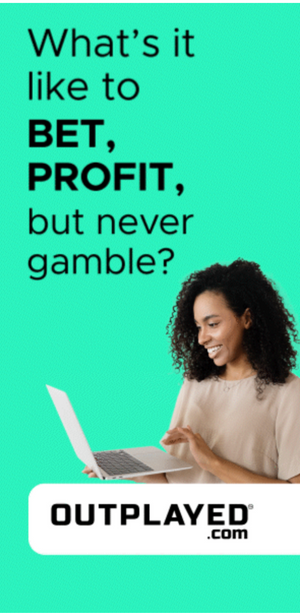 Decide on what features you want to include
Once you've got an idea of what zones you want to create, the next step is to think about the features that you want to incorporate into each area. This is important, as to be able to harness your garden's full potential and transform it, you need to get the features just right.
Say, for example, you've decided to include an area for growing your own produce, you need to think about what you want this to include. Obviously, you will need an area for growing vegetables in, but what you need to think about is will this be a raised area or a simple flower bed? It's also important to think about the size of the plot that you want. As well as whether you would also like to plant fruit trees and bushes. You may also be wondering about investing in a greenhouse, to make growing your own produce easier. If this is the case, take the time to think about the size of the greenhouse you want, as well as the type. As well as traditional full glass greenhouses, you could opt for a sturdier, wood greenhouse. There's lots of styles and designs to choose from.
Perhaps you've always dreamed of having a garden with a water feature, and would love to include one. The best way to go about this is to decide on what your budget is for your water feature and to consider where you want to place it. Then, all you need to do is pick the perfect one for your outdoor space. Just make sure to pick a design that matches the style of your garden and home. If you have kids, make sure to pick a child-friendly design.
Or, say you've always wanted to have a shed in your garden, take the time to think about where you want to put this. As well as about how much you want to spend on it and what size shed you would like. It's also important to think practically - ask yourself, do you have the room for a shed?
If you've always wanted to have a summer house in your garden, now could be the perfect time. This could be a basic summer house for relaxing in and storing garden furniture in or it could be a more modern and more complex design. Today, a lot of summer houses also double as guest bedrooms. If you would like to build a summer house that could also act as a guest bedroom, take the time to get inspired online. There are plenty of tips and ideas, as well as lots of advice for making the process quicker and easier. Just remember when calculating the cost that it's not just the price of the materials, but also the cost of the furniture as well. There's also the price of underfloor heating to consider - this is a must-have if you want it to be useable throughout the year for guests.
So there you have it, all the best advice for harnessing your garden's full potential and turning it into a multifunctional space. If you're lucky enough to have a garden of your own, it's important to take advantage of it. Not everyone has their own area of outdoor space, so make sure to take full advantage of yours.
There's so much that you can do with your garden - the opportunities are endless. It's just a case of using it in a way that works well for you and is practical. From using it to grow your own fruit and vegetables to building a BBQ pit, there's so much that you can use your garden for. It's just a case of getting creative and being willing to spend time transforming the space. Or, if you're not able to do it yourself, hiring someone who can. Sometimes getting some professional help can be incredibly useful.
Read these next:
5 ways to save time and money in the garden
Quick summer updates for the home and garden on a budget
Is it time for you to grow your own vegetable garden?
7 ways to live a more sustainable lifestyle
Important Reasons to Choose Organic (other than your personal health)
How to save money and future proof your garden
6 easy ways to save money around the house (and be eco-friendly)
Save