Review: L'Equip 215 XL Juicer
Posted on
We do love a good homemade juice in our house. We usually make a healthy green juice once per week. We try our best to make healthy lifestyle choices every day. A good green juice can give you a healthy energy boost and it's almost as though I can hear every cell in my body thanking me when I have one.
As a weekly treat, a homemade juice is a fantastic way to really revitalise your body and nourish your cells. If you're not such a health freak like me, then a juice will be a welcome addition alongside a less healthy diet to ensure your body gets a boost of vitamins and minerals which it may desperately need.
If you are following quite an unhealthy diet then perhaps it's time to overhaul your eating habits as we settle into a New Year and treat yourself to a juicer?
Steamer Trading Product Review: L'Equip 215 XL Juicer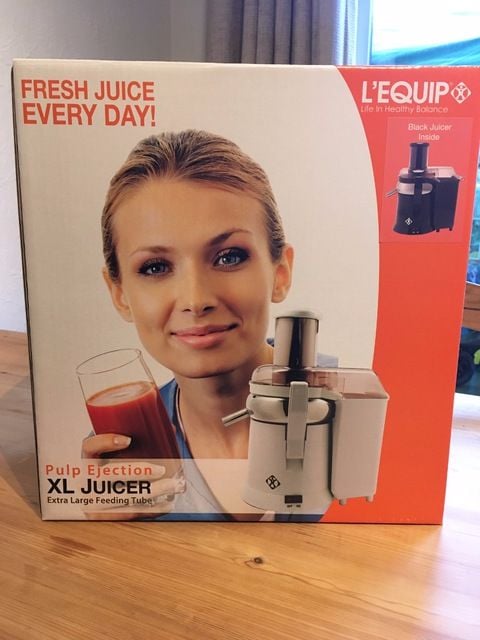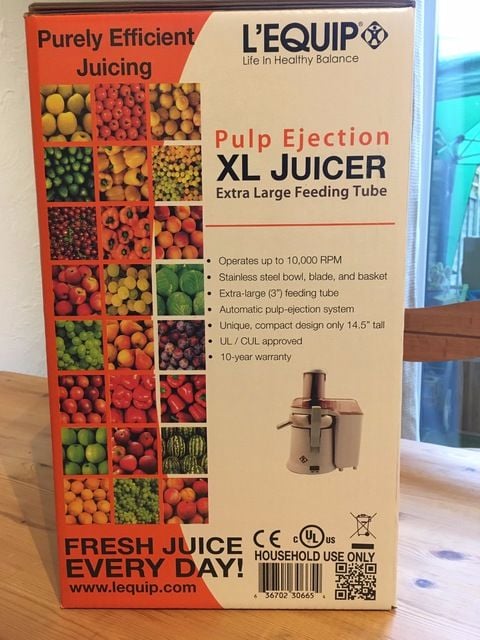 We were very kindly sent the L'Equip 215 XL Juicer to review from Steamer Trading last week. Ben was super keen to give it a whirl and once I bought some ingredients for a green juice he kept bugging me all weekend to make it (I was busy working most of the weekend)! In the end I told him to go ahead and get cracking! He is the supreme juice maker in our house after all. The ingredients I purchased (and we used them all) are:
1 whole bag of spinach
6 Golden Delicious green apples
1 whole cucumber
1 lemon
½ thumb of ginger (though we should have used a thumb for a stronger ginger kick)
As soon as I heard the whirring, I had to go and witness the juicer in action and have a go myself! I couldn't resist.
For some more inspiration check out some of my delicious juice recipes: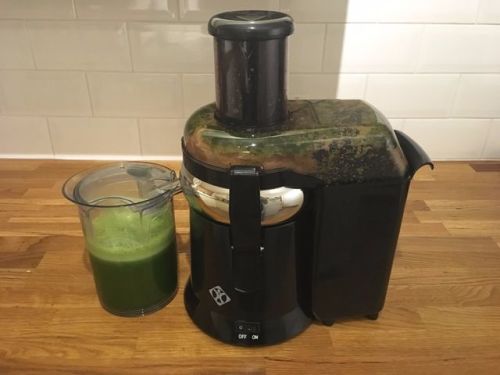 As expected for a juicer which was voted number 1 in The Independent's best juicers of 2016, we were pretty impressed. It performed well and is quite a bargain at £99 as many machines are way more expensive than this and do exactly the same powerful job. I've decided to round up our thoughts into pros and cons: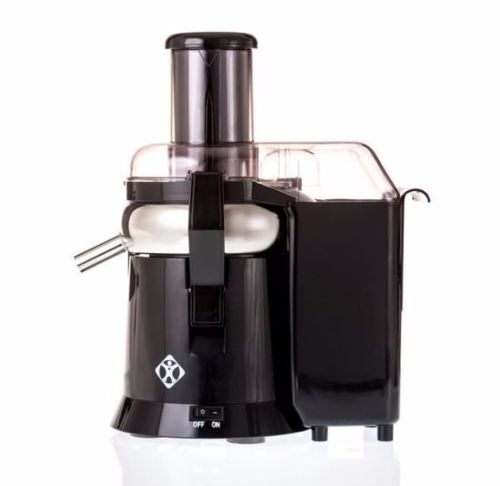 Pros of the L'Equip 215 XL Juicer
Affordable - a really great price at just under £100, yet it still performs as well as higher priced items
Powerful - able to juice whole fruits and vegetables without preparing them first thanks to its XL chute
Handy Pulp Ejection - automatically ejects all the pulp into a container so you can easily compost/discard the waste
Fast – you can make a simple juice in a few seconds and retain lots of the fruit/veg nutrients
Looks attractive – the design is sleek and modern and will look great in any kitchen
Compact– perfect for any sized kitchen
Quiet– not loud at all compared to how powerful it is
Convenient - easy to set up and take apart to make a quick juice if you're short on time
Easy to clean – just rinse the filter and scrub quickly with a brush, then pop all the bits into your dishwasher
Cons of the L'Equip 215 XL Juicer
It does not come with a jug, so you'll need to find the right sized cup or jug to go at the end. We like to make large batches of juice to last a couple of days so prefer to use a jug. Luckily we had a jug that fit from another juicer, but you may need to buy a suitable jug if you don't already have one.
It does not come with a cleaning brush. Not a huge deal, but other kitchen equipment we have purchased have come with a suitable cleaning brush to really get into all those little filter holes. A standard washing up brush will do the trick though and most people will already have one.
It jumps upon starting. This shows just how powerful the motor is! But you may want to just keep a hand on top to hold it down when you first flick the on switch!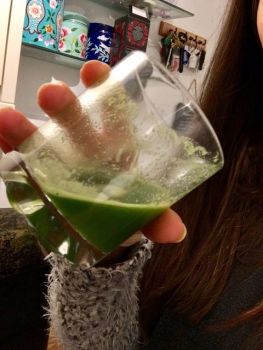 I almost forgot to show you my juice!
Conclusion
It's a high performing juicer at a really great price. It's perfect for a beginner as well as a regular juicing fanatic, you may just need to buy a couple of extra bits (jug and brush) if you don't already have these at home to make using and cleaning it even easier. This is no biggie though and wouldn't put me off buying this juicer.
Save
Save