Make your home your happy place
Posted on
Life can be tough at times, but having a home you love can give you respite from the world. When your home is your happy place, it allows you to recuperate from anything that life throws, and means you can get out there and tackle whatever you need to head on. When it comes to updating your home, it's easy to suggest changing and upgrading everything. But let's be real, few of us have the funds to install a brand new kitchen, bathroom, garden or anything else at the drop of a hat. However, there are plenty of ways you can improve your space without breaking the bank that really will make a huge difference. Here's how you can make your house feel more homely and inviting, and as a result make you happier too.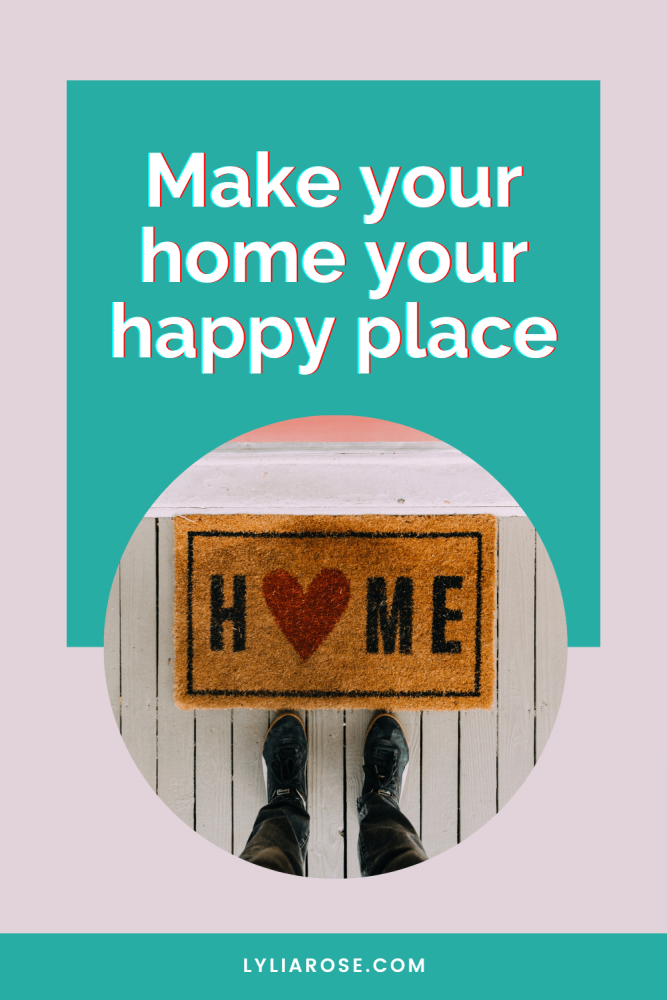 Buy New Bedding
A good sleep each night means you'll be happier and more productive as a person. And if you want to sleep better, a good bed is a must. Mattresses should be replaced every seven years so if yours is due to be changed don't put it off! Switching out your thick winter duvet with a lighter spring/summer duvet will also help you to sleep better where you won't be getting overheated. Dressing the bed with some beautiful bed linen will not only make the room look better, but they'll feel soft and luxurious when you go to bed each evening too. There are brands who specialise in luxury bedding, which could be a good way to add some class to the room. A bedspread or throw along with some decorative pillows will finish everything off.
Update Your Bath Towels and Bath Mat
There's nothing nicer than getting out of a luxurious hot bath than wrapping up in a big fluffy towel and stepping onto a cosy bath mat. Towels are well used in the home so do wear out after a while, as well as going a bit flat or rough they can also end up looking a bit sorry for themselves. Treat yourself to some nice new ones, spending a little extra will allow you to buy thicker and more higher end towels which will last longer and feel better on the skin. Jumbo bath sheets allow you to completely wrap yourself up and are extra snug. A new bath mat gives you something cosy and soft to step on when you get out of the shower or tub, and help to add to the relaxing experience.
Make Your Home Smell Beautiful
With pets, cooking smells, bins, nappy changes and other general household scents floating around the home - your house might not always smell particularly beautiful. However making an effort to make it smell good makes it far more enjoyable and saves face if visitors call round at the last minute! Keeping a clean and tidy home is the first step. Clean behind bins and don't let them pile up. Keep shoes in a cupboard rather than out in the open, and wash pets bedding on a regular basis. Scented candles are great for setting ambiance in the evening and also making the room smell nice. While they're popular over the colder months, you can definitely still use them all year round. Now we're in spring, choose light and pretty scents for your home fragrances. Light fruit and floral scents work well as well as 'clean linen.' This will make your house smell like fresh laundry all the time!
Add Throws and Cushions To Your Sofa
Your sofa gets a lot of use. If you're relaxing at home and aren't in bed- chances are you'll be on the sofa. The perfect place to cosy up and watch a box set read a book or go for an afternoon nap on the weekend! Adding some throws and cushions can make it so much more comfortable and inviting. Plus it makes the room look styled and put together too, as soft furnishings like this are a great way to bring in colour and texture.
Display Living Plants and Fresh Flowers
Living plants are a natural and beautiful way to accessorise your home. They're not fussy and will never go out of style. Flowers are an excellent way to add colour and interest, and to top it off plants and flowers can actually make you feel happier too. You could add a vase of flowers from the florist or supermarket to your dining room table. You could add some potted cacti to your desk, or a large statement potted plant to your living area. Either way, they look incredible and boost your mood and happiness too, so it's a win-win. If you plant some bulbs in your garden, they will spring up every year without having to keep replacing plants. You could either cut them for use in your home or allow them to grow and look pretty in your garden.
Purchase Some Garden Furniture
If you're lucky enough to have a garden, why not make the most of it now that the good weather is on the way? Having a patio set outside allows you to enjoy alfresco dinners, plus barbeques and garden parties with friends and family. A garden swing gives you the chance to sit outside in the evenings with a glass of wine- bliss! Giving the garden a general tidy up and adding a few pots of flowers can make all the difference.
Looking to save money or get free money?
Check out my massive money-saving tips section and find some great deals on my voucher codes and how to get free money pages!
Check out my list of UK apps that turn receipts into cash and also this list of UK cashback sites to maximise your free cashback and savings.