Common beauty problems and the easy ways to deal with them
Posted on
Makeup and skin care bloopers we are guilty of
Let's face it; we are all guilty of beauty blunders now and again! On more than one occasion I have been too exhausted to face taking my makeup off in the evening and have slumped into bed sleeping in the leftover day's makeup residues. Eew! While this is not something that I can correct if it happens, as the only solution will be to make sure I remove the makeup before bedtime, there are plenty of other makeup mistakes that are easy to correct. Read on to learn some common beauty problems and the easy ways to deal with them if they happen to you.
Here are some common makeup blunders and their solutions:
Not exfoliating before you apply foundation – Concealer and foundation may cover up an uneven complexion and blemishes, but it is not going to hide your dry skin. In fact, it is going to make dead skin even more obvious. This is why it is so important to use a face scrub to exfoliate and renew your skin before you apply any makeup. I have been guilty of forgetting this ritual and end up with a load of dead skin rolling up as I apply my concealer. Nice!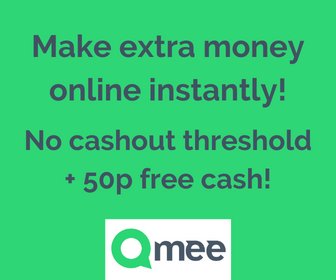 Washing your hair excessively – You may think that there is no such thing as washing your hair too much, however, it can leave your hair looking dull and dry. Shampooing every day is okay if you have fine hair and you use products that are gentle. If you have coarse or thick hair, or you lather more than you should, it will strip your hair of its natural beneficial oils. The best thing to do is use a natural shampoo every few days.
Making misguided treatment options – Cosmetic treatments have become very popular over the past few years, with lip fillers being a good example of this. However, a lot of people don't really know what they are getting themselves in for when it comes to cosmetic facial surgery and non-surgical cosmetic treatments. For instance, there are so many different types of lip filler injections. The best way to overcome this problem is to book a consultation with an experienced surgeon and listen to their advice on the best treatment for your desired outcome. Make sure you thoroughly do your research and don't just book something on a whim.
Ignoring your neck – It is easy to ignore your neck when it comes to your skincare and makeup routine. However, your neck needs just as much care as your face does. You should use moisturiser all the way down your neck. Plus, you will want to avoid that infamous foundation line, which means you need to blend your foundation into your neck carefully. Nothing looks worse than your face being a different colour from your neck! Remember to cleanse and tone your neck too, and don't forget behind your ears. It's also good practice to exfoliate your neck as dead skin will build up here just as much as the rest of your body and face. Being a busy mum can mean I quickly whip off my face makeup, but often forget about my neck, so I'm certainly guilty of this one too!
Not washing your makeup brushes – We all get lazy and forget to wash our makeup brushes from time-to-time. Not only is this ill-advised because you are going to end up with a mixture of products and shades, but it also means that bacteria will build up. This can cause you to break out, especially if you have spot prone skin.
Not using enough heat when straightening your hair – If you straighten or curl your hair, do you use the low heat setting to try and save your hair from damage? This could actually have the opposite impact. Using a low heat means you will probably have to go over sections a number of times, which could be more detrimental than using a high heat setting. Of course, it's important to only use flat irons on your hair on rare occasions and try to restrict daily use. Why not let your hair be wild and free?
Click here to read the latest healthy living articles or the latest beauty articles!
Save
Save
Save