Packing for a city break: a checklist
Posted on
Jetting off to Prague, London or Barcelona and wondering what you should pack? Unlike beach escapes where you can throw a few bikinis and a pair of flip flops in a case, city holidays need a carefully considered wardrobe.
City breaks are often more action-packed than beach breaks. With the wrong clothing, your trip could be a disaster — blisters and sunburn anyone? Thought not! We are here to help — take a look at our essential city break packing checklist.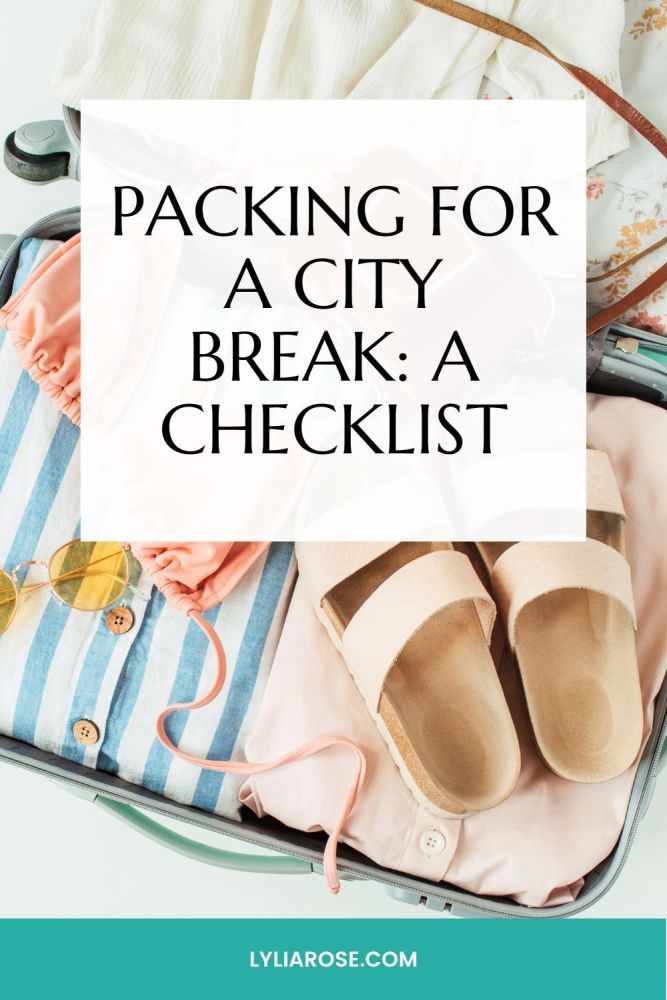 Footwear
Trainers are essential for any city break. Thankfully, we're in the midst of a 90s revival, meaning our trainers are bang on trend, as well as super comfortable.
Don't forget about those cobbled streets when day turns to night. We fully understand that you might want to add a touch of glamour to your evening outfit, and want to leave your Michael Kors trainers behind. Depending on what you have planned, you may want to take some heels with you — you can always take a taxi if it's a long way away. Wedges are a popular choice, and they look great with both jeans and dresses.
If you are planning on wearing flats on an evening, you'll need a pair of comfortable flats; think sliders, Fitflop ballerina shoes or a pair of embellished sandals. Embellished sandals are a stylish alternative to heels, perfect for channelling that beach-to-bar look, while their added glitz adds a dash of glamour that every summer night needs.
Finishing touches
Every girl needs a pair of sunglasses. They help you look stylish whilst protecting your eyes from the sun's rays. Who doesn't love a big pair of sunglasses? Partner your sunglasses with a sunhat for an instantly glamorous look. A sunhat is a timeless accessory that will shield your face from the mid-day sun, whilst making you look very chic.
Statement jewellery will help finish your look, especially on an evening. Bold jewellery will mirror the glitz and sparkle of your embellished sandals.
Clothing
For a true summer staple, choose a maxi dress. They are a great city break staple that are cool and stylish by day, and totally glamourous by night when partnered with a pair of wedges and a chunky necklace – very boho. Pack your thigh saver shorts if you need some.
If the weather forecasts are right and you're expecting sun, sun, sun, you'll need light and floaty clothing. Cami tops, kaftans, floral playsuits and tea dresses are perfect, and totally on trend. They'll even look great with your trainers. Fashion that's comfortable, who would have thought it?
T-shirts are also handy, as they can be used to cover pesky sunburn. Wear them with denim shorts and they'll keep you cool as you explore rest of the city.
Sun cream
Sun cream is an absolute must. It can get very hot when you are out and about during the day doing activities, and you might not realise the strength of the sun's rays. You don't want to ruin your trip with sore sunburn, or even sunstroke. Be safe and apply plenty before you head out into the sun.
Remember to get cashback on all your holiday purchases!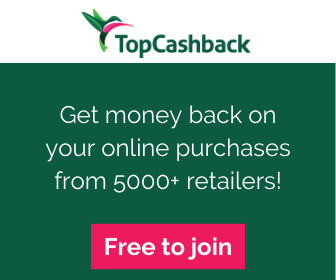 Want to save more money or get free money?
Check out my massive money-saving tips section and find some great deals on my voucher codes and how to get free money UK pages!
Check out my list of UK apps that turn receipts into cash and also this list of UK cashback sites to maximise your free cashback and savings.
Save
Save