The dos and don'ts of dining room decor
Posted on
Want your dining room to be a warm and inviting environment for guests? Dining room decor is a complex topic. There are many different aspects to consider when designing your dining room. There are several wrong moves that can result in a dining room décor disaster. Avoid these and stay tasteful. In this article, we will be looking at the dos and don'ts of dining room decor.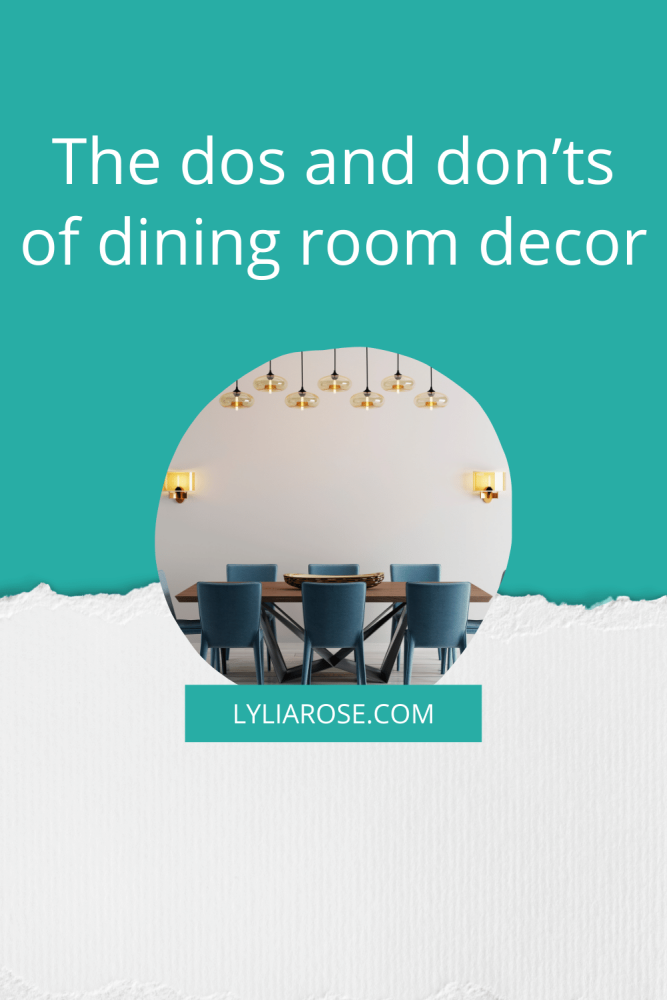 Don't mismatch (too much)
Mismatching furniture is a trend that has been around for a while now. It is not about being creative or different, it's about making the space your own by adding personal touches to the room. There are many ways to do this effectively, but the most important thing is to make sure that the furniture you choose matches each other in terms of size and style. This will make your dining room look more cohesive and elegant.
Also, pick a colour theme and use different shades of the same colours, or a couple of colours. If you are going for rainbow mismatched chairs then you'll want to keep the walls and table pretty plain, otherwise it will become a jumble and too much sensory overload! Too many conflicting items could make people agitated and make them less comfortable in your home.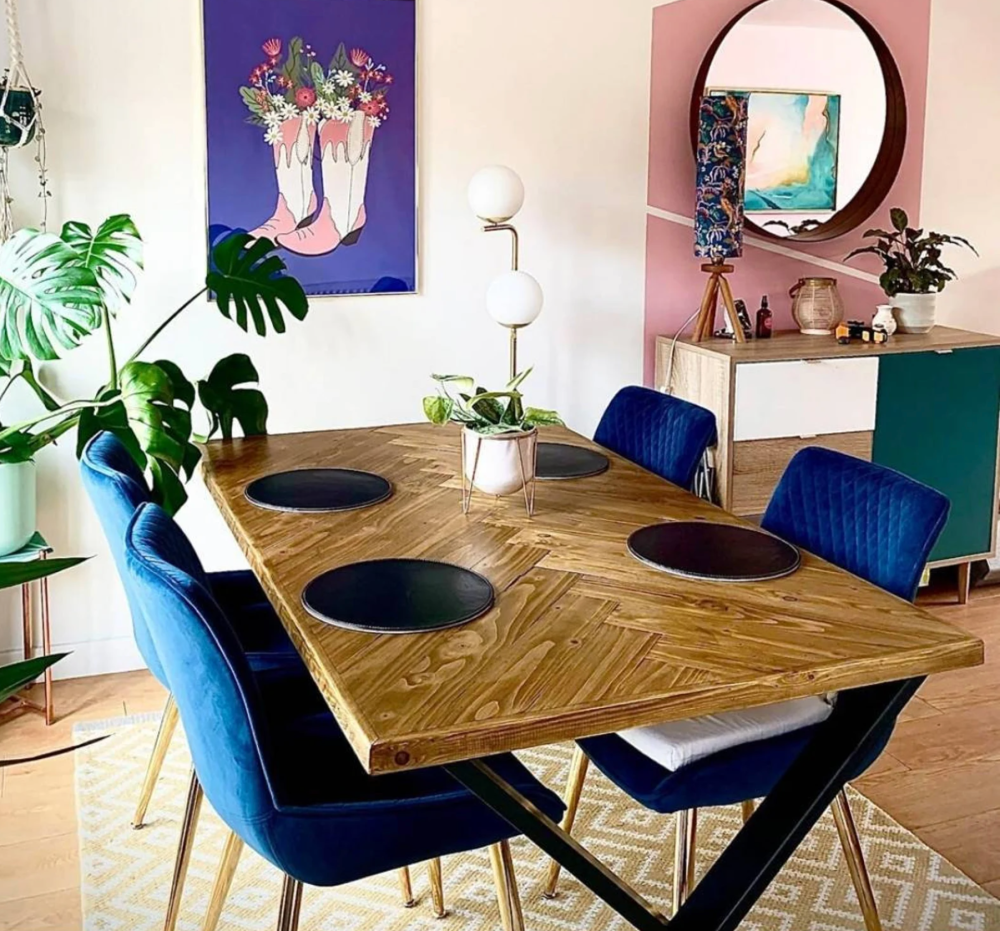 Do add a beautiful wall art to decorate dining room
Are you looking for unique ways to decorate your dining area? If yes, then adding wall art in the dining room is a great option. A beautiful wall art can really make a dining room more inviting. It can also add a touch of style to the room. You can find many designs and styles of wall art to choose from like sunflower wall art for room to make it look impressive and attractive. The beautiful and appealing colours of the perfect piece of wall art will instantly lift the mood of your space. Flowers are usually a good choice because they are bright and colourful, but also represent life and growth.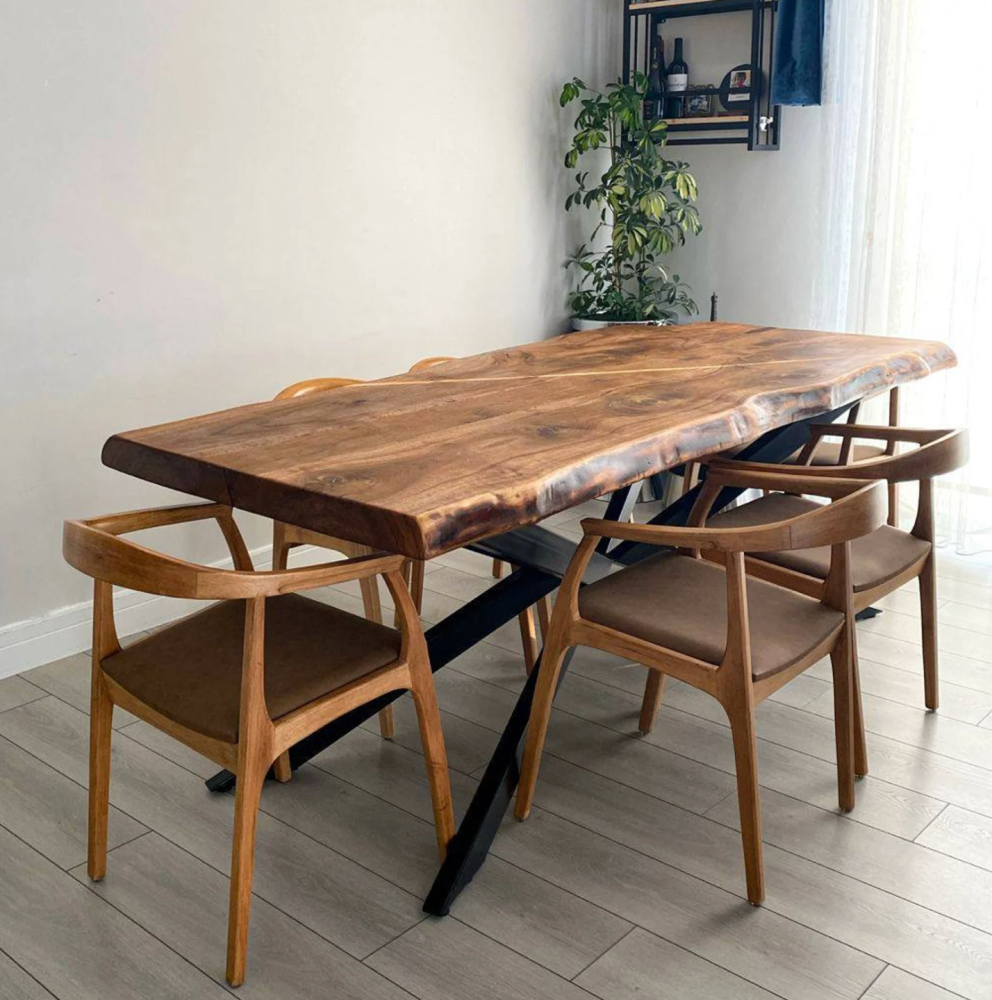 Do consider an extendable table
A large table helps to cater for those occasions when you have lots of guests round, but what about a regular family meal or a romantic meal for two? This is where an extendable dining table set can come in use allowing you to make it smaller or bigger depending on the occasion. The middle section and any spare chairs can then be stowed away in a shed, garage or attic when not in use.
For a smaller space, a circle table works wonders
In some rooms, be aware that a circular table may be more appropriate than a rectangular one. A circle dining table is a great choice for many reasons. For one, you can position more people around a circular table without having someone awkwardly positioned on a corner. It may also help cancel out any hierarchy as there'll be no head to the table. It can often fit more people around it than a rectangular one and it also provides more space to move around, making it the perfect choice for a smaller sized dining room, or for a kitchen-diner with limited space. A circle table also has a distinctive shape and is therefore more eye-catching. It also makes the room feel bigger because it eliminates corners that can be used as nooks or hideaways.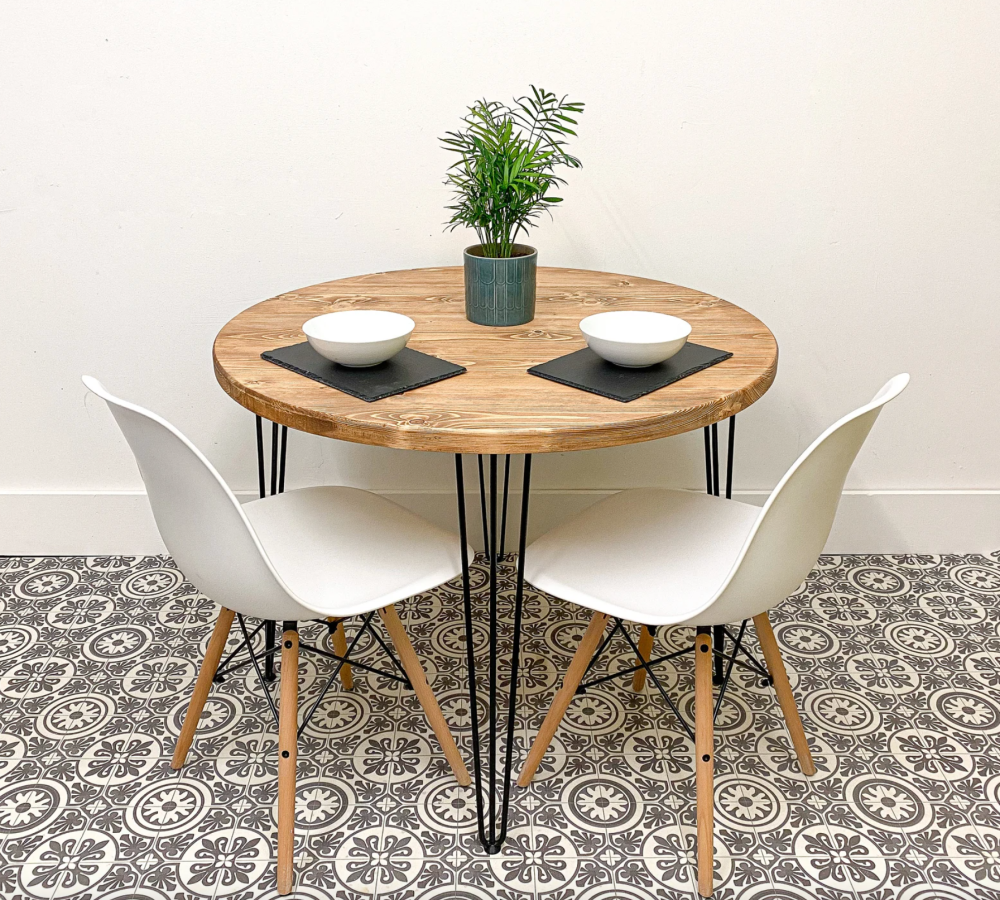 Don't choose too big an overhead lampshade
One of the most common mistakes people make when they are decorating their homes is that they choose too big an overhead lampshade for their dining room. This is a common mistake because people often think that bigger is better and that it will look more attractive in the room. When you are furnishing your dining room, be careful not to choose a lampshade that is too big. It can make the room look smaller and it will also cast shadows across the table. If the lampshade is over two thirds the width of the table, it's likely to cast shadows on the faces of everyone around the table.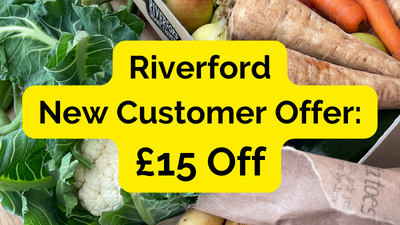 Do think carefully about the lighting
Lighting is one of the most important features in a dining room. It can either make the room feel warm and cosy or cold and dark. Choosing the right lighting for your dining room is all about finding the perfect balance. You need to have enough natural light, but not too much. You want a good amount of ambient light, but not too dim. And you need to have some task lighting as well so that you can see what you're doing while cooking dinner or setting the table.
Choose warm lighting for a social get-together. For something more intimate, you may want to forget about the overhead light and opt for corner or wall lighting instead, or even candles.
Do think about colours
Colour is one of the most powerful design tools. It has the power to affect how we feel and how we see things. The dining room is the place where people come together to share a meal. The atmosphere of this room should be relaxing and comfortable. This is why it is important to choose the right colours for the dining room, which will create a pleasant ambiance and will allow you to enjoy your meals with your family or friends.
Choosing the right colour scheme for your dining room can be challenging, especially if you are not sure which colours are best for this space. Studies show that reds and yellows stimulate hunger (remind you of any famous fast food logos?), while greens and blues are calming.
Firstly, it's important to consider whether you want a warm or cool tone in your space. Warm colours like red and orange have a stimulating effect on people and they can help create an energising environment. Cooler colours like blue and green have a calming effect on people and can help create a relaxing environment.
The best colours for a dining room also depend on the style of the room that you wish to create. If you are looking for a bright and airy space, then colours like yellow, green and blue are great choices. If you want a more elegant and sophisticated space, then colours like black, white or even grey may be better for you.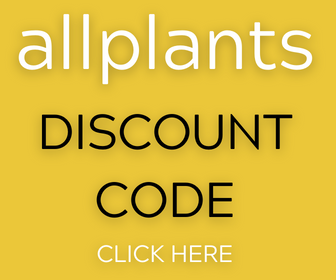 Don't have a carpet
Carpets and dining rooms don't go well together. Whilst they can look inviting, any food or drink that is dropped will be harder to clean. Laminate wood flooring is the most popular choice for dining rooms. Darker woods are likely to give off more of a sense of sophistication and may be more appropriate in an older home. For newer homes with more modern decor, lighter wood may complement the furnishing better. Vinyl and tiles could be another option to consider. Just be aware of the type of chairs you have – the legs could scratch the flooring material that you choose. Certain finishes may protect the flooring more against scraping furniture, as well as making the floor easier to clean.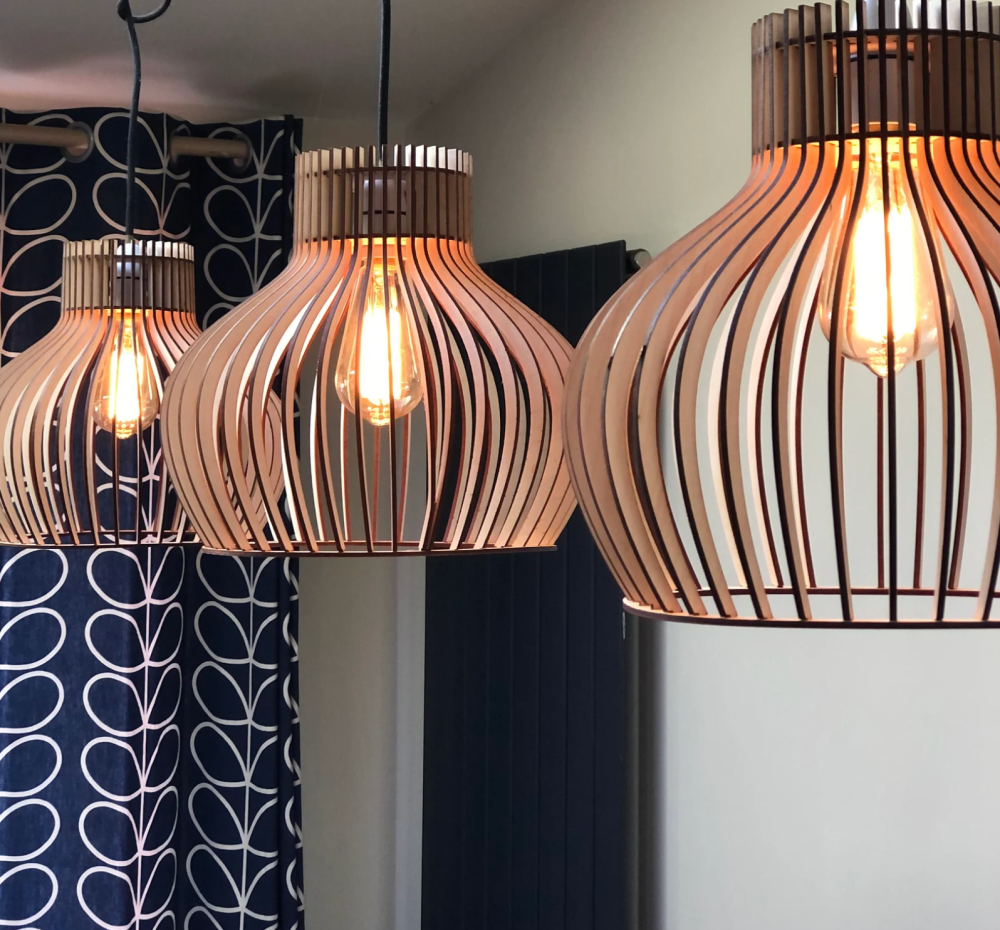 Scandinavian pendant light shades
Do consider foody themes
To help boost people's appetite, why not incorporate a few foody themes into the room? This could be anything from food shaped ornaments to paintings of food. You could even get creative with wine bottle candles holders or flavoured scented candles.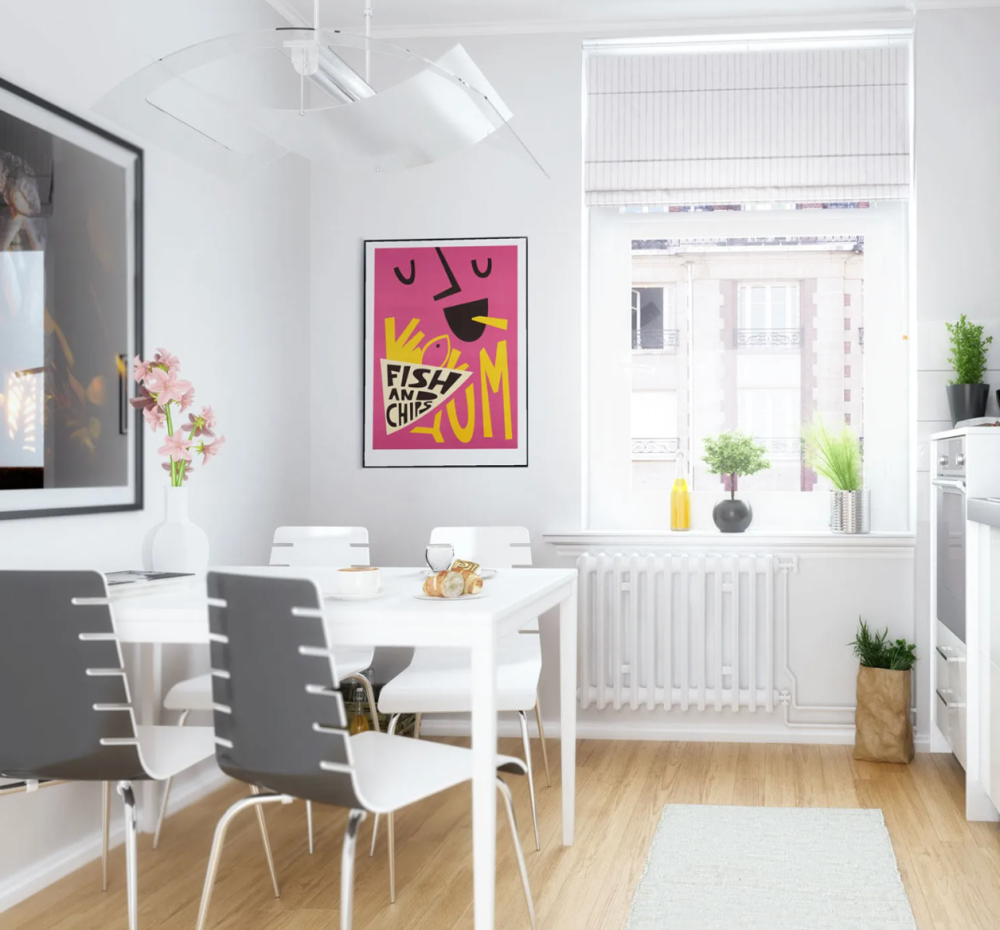 To roundup
Do:
- Choose a colour palette that suits the space and your taste.
- Keep decor minimal: avoid overcrowding with too many items of home decor.
- Keep it clean.
- Avoid clutter and unnecessary furniture.
- Add beautiful wall art.
- Choose the right table and consider an extendable table or a round table.
- Have some fun with the room if the style allows and bring some food themes be it candle scents or wall art.
Don't:
- Overdo it with too many colours, patterns, or textures.
- Add too many items to the room that don't have a purpose or don't have an aesthetic value.
- Use carpet as it's hard to clean up spills.
- Choose a lightshade that's too big.
- Mismatch unless you know what you're doing.
Looking to save money or get free money?
Check out my massive money-saving tips section and find some great deals on my voucher codes and how to get free money pages!
Check out my list of UK apps that turn receipts into cash and also this list of UK cashback sites to maximise your free cashback and savings.
Save
Save
Save