The 3 things having children has taught me to appreciate
Posted on
I recently wrote one of my favourite blog posts ever as a guest post for Naomi's World which you can read here: Things I've Learnt Since Becoming a Mum. It got me thinking.
There are lots of things I have learnt, but there are also lots of things I appreciate more since having children. Things I never gave much of a thought about before as they just didn't seem so important to me.
Here are three surprising things I appreciate more now I have children.
The 3 things having children has taught me to appreciate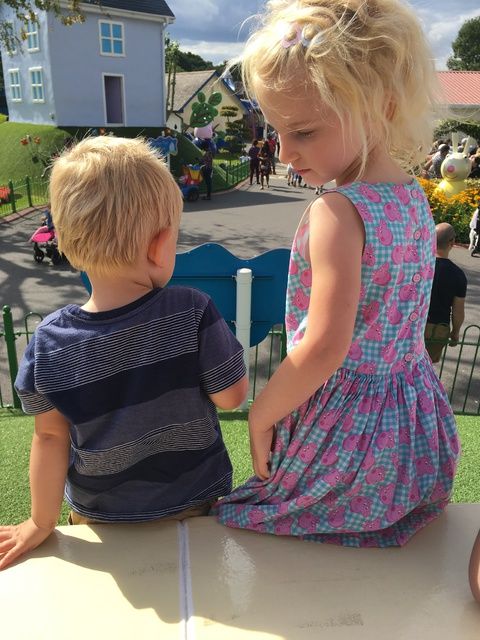 Time
I never really used to think much about time. In my early twenties I didn't think anything of wishing each week away so I could just get to the weekend as quickly as possible to party! Now I just wish time would slow right down. It's unbelievable how quickly it goes once you have children. I used to hear people say this, but not take any notice. I mean, how can time move any faster?
Believe me, it does. I assume because I am just so busy all the time. Running around after two children, slotting school runs and after school clubs into the daily routine, managing mine and my husband's diaries, finances and home stuff, working full time from home, doing up our house and garden, the list goes on. There's rarely a moments peace or a break to sit down and do nothing!
Time is whizzing by and I'm not sure where it's going. I really believe it when people say the kids will have left home before we know it! Bella is now five years old and I have no idea where five years have disappeared to.
Every season
Before having children I was only obsessed with summer, which ties nicely into the first point as I wished every other season away. The sun makes me happy and it still does, but since having children I have learnt to appreciate the other three seasons too.
I now get so excited for autumn walks crunching through the leaves with the children and watching fireworks. Winter is so much fun as we relive the magic of Christmas through our children's eyes. I am so excited every year to see their faces on Christmas Day and to experience all the festivities with them. Spring is the start of picnics and lots of trips to playparks. The kids love to see the daffodils blooming and blossom on the trees. I now notice so many more things around me each season which I just didn't appreciate before having children.
The little things
Children make you appreciate the little things and simple things in life once more. Pre children I was a consumer who wanted bigger, better, more. I was a party animal whose only hobby included wild nights out on the town. I didn't know what was important in life and I hadn't discovered my true self.
Having children made me take an almighty step back and reassess what is important in life. No longer do I need to spend extravagantly to make myself feel happy or important. No longer do I need to be out socialising every night to feel liked and less lonely. I've rediscovered my love of nature, unearthed my passion for writing and embraced a lifestyle of healthy living, all with thanks to my children.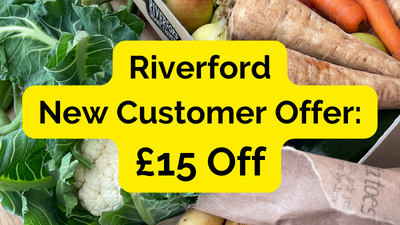 More kids blog posts
Tips for saving money when buying kids clothes
Kids and cash: teaching little ones about money
Save money on UK family days out with Kids Pass and sign up for just £1
Getting the kids to eat healthier
A list of 50 free and cheap things to do in the summer holidays with kids
From Babies With Love review | Baby + kids gift ideas
Affordable DIY projects + fun activities for kids at home
Tips to help your child get a better night's sleep
More baby blog posts
Top 100 Baby Names 2016 – Are your names there?
9 Tips and words of wisdom for successful potty training
5 baby products to definitely buy and 5 not worth your money
Jelly Baby Photography review: at home new-born photographer in Bristol
Struggling to brush your toddler's teeth? Try Brush-Baby!
Last baby blues! Reasons I'm sad, but also happy I've decided to stop at two.
Budget pushchair review: Graco Mirage vs Hauck Viper
Nom Nom Kids reusable food pouches review
Things to know before having a baby
Family finance tips
Bulb energy £50 off discount code 2020
6 easy ways to save money as a family
3 easy ways to save more money and increase your family's savings balance
How to properly manage your salary and budget throughout the month
How to haggle and save money on your Virgin Media bill
How to buy Christmas presents on a budget
What to do when you don't have the cash for essential household items
Three ways to improve your finances next year
How to overpay a personal loan + save money
These companies want to slash your energy bills
Are private swimming lessons worth the cost?
Saving money on family entertainment
Important things to consider when choosing a pet for your family
How much does it cost to own a dog or cat?
The pros and cons of pet insurance
Want to help your family when you are not around? Here's how
How to talk to elderly relatives about end-of-life planning
The importance of making a will
The 3 keys to money management you need to know
10 money tips to keep your finances healthy
Save
Save