Finding the space to install a second bathroom *
Posted on
The one thing we really miss in our home is a second bathroom.
We only have the one and it's already becoming a squeeze sharing it between three of us, so it will only get worse once Reuben is toilet trained.
I'm desperate for us to have our own ensuite and a downstairs toilet, but we might need a kitchen extension and attic conversion to make these wishes come true. It will be worth the expenditure and it's definitely something we plan for in the future.
Other options are to convert our downstairs office space into a smaller office and a downstairs toilet, or even to have an internal loft conversion to create an upstairs ensuite from our bedroom.
If you want to add value to your home and make it more practical for your family installing another bathroom is an excellent idea. The availability of corner toilets from Better Bathrooms, tiny sinks and compact baths means that most people have enough space to install one.
Here are some ideas of where you can install an extra WC: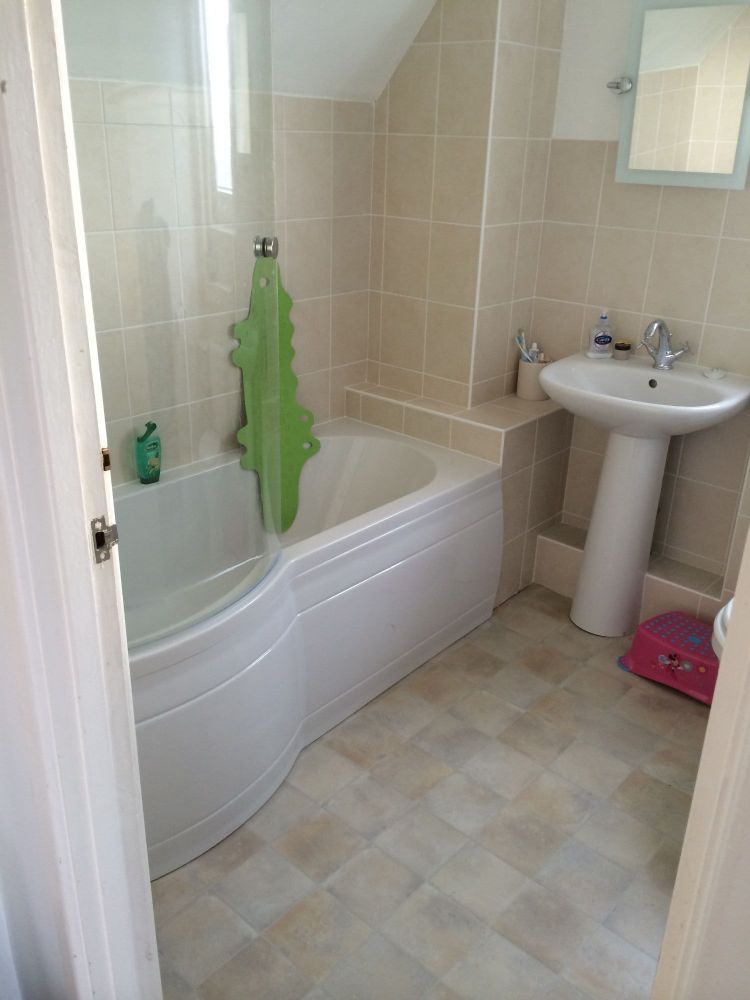 Under the stairs
Often, you can install a small toilet or a shower under your stairs. Whether you can or not depends in part on how steep your stairs are. You need to make sure that there is enough headroom.
In the loft
Provided you have enough clearance, you can potentially install a bath, or perhaps a shower, in your loft space.
If you are lucky you will be able to install a dormer window and enjoy great views while you relax and soak.
The fact that a bath full of water is very heavy means that your ceiling joists need to be strong enough to support the weight. You need to check that this is the case. If not you can potentially have the joists reinforced.
In your garage
These days it is not hard to get planning permission to convert your garage into living space. If you still want to be able to park your car in the garage you may still have enough room to install a shower or toilet.
For both of these projects you only need a small corner. When considering this option you need to think about how comfortable the user will be. Garages are not well insulated, so they may be too cold in the winter.
In your garden
Surprisingly, it is potentially possible to install a shower in your garden. A good option is to invest in a garden room. That way you will have somewhere nice for your guests to stay and a spare bathroom to use the rest of the time.
In a bedroom
If you want to add a shower to a bedroom it is surprisingly easy to do so. A compact cubicle does not take up much more room than a wardrobe would. The complicated bit is getting the plumbing right.
In a bedroom, it is particularly important that the shower is properly ventilated. If you do not get this right you can easily end up with a serious mould problem, which is something you definitely do not want.
A small extension
If you have enough space, it can be worth incorporating a spare bathroom, toilet or shower into an extension.
Getting the work done
Unless you are very good at DIY you will want to hire a builder or plumber to do this type of job. They will be able to confirm that the location you have chosen is viable, and give you an accurate quote.
It is very important that the finished bathroom, toilet or shower complies with building regulations. Getting the drainage right is especially important. You can be fined for polluting the environment if you get it wrong!
The waste must go to the correct sewer. Only rainwater can connect to a rainwater drain that goes to the rivers and sea.