How we updated our staircase for under £100
Posted on
We are continuing to renovate and update our 1960s home which we purchased almost six years ago! Recently, for the second time since we've lived here, we updated the staircase. Upon moving in I really wanted a wooden staircase, but with babies and toddlers it didn't seem very practical. So on moving in we painted the existing wooden balustrades and had the stairs carpeted. This lasted for five years until the landing carpet was ruined beyond salvage in an unfortunate accident, so we had to replace it.
We decided now was the time, as the kids were older, to take up the ruined carpet, replace the balustrade and have the wooden stairs I so desired. We were on a budget and managed to update the entire look of our staircase for under £100!
Here's how.
How to update your staircase for under £100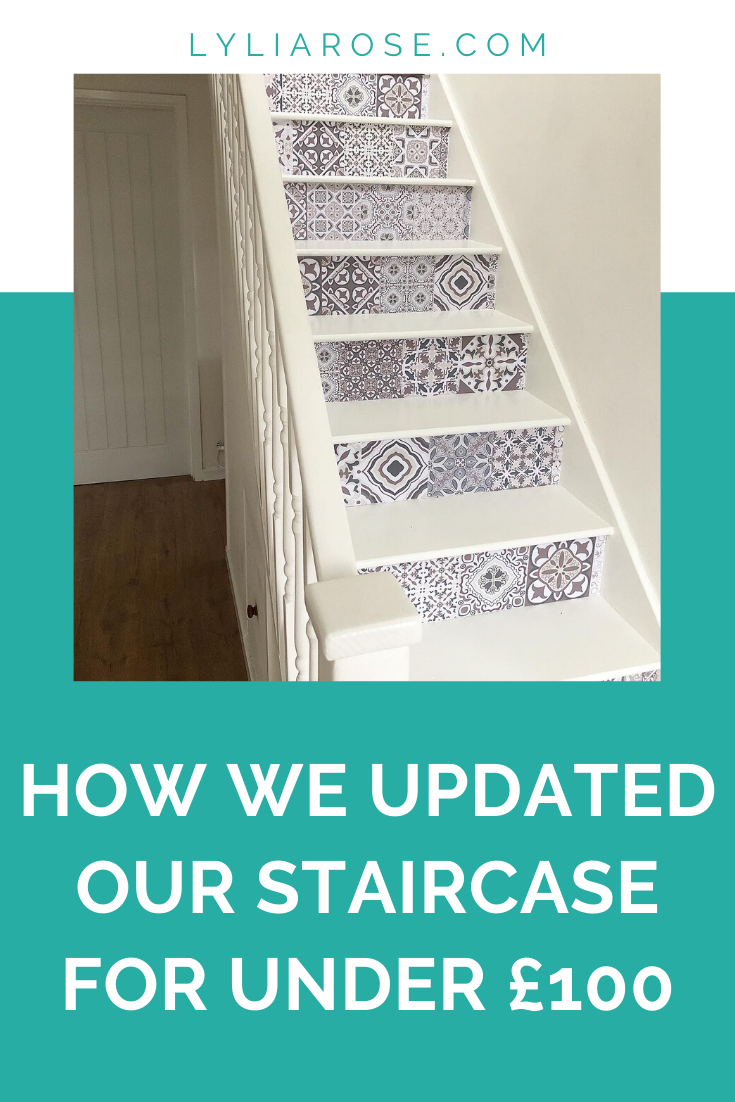 Go wooden £0
To remove the existing carpet cost us £0. We didn't need to add anything to the staircase so to convert to a wooden, hard staircase is free. In comparison, when we carpeted a staircase before we paid £400!
You might need some wood filler and sandpaper to fill any dents or smooth away any bumps if the wooden staircase is not perfect.
Paint the stairs £24
We chose good quality floor paint from B&Q for £24 which was more than enough to paint the stairs. Once the stairs were sanded where they needed to be and filled, we painted the top part on the steps only. We didn't need to paint the risers as we were going to add stair riser vinyl stickers, so this would only have wasted paint.

Add stair riser tile effect stickers £18
I originally wanted a totally white staircase, but as we have white walls and doors, Ben thought it would be way too white! So I started looking online for inspiration using sites like Pinterest to search for white staircases to see what others had done. Or to convince Ben it would be fine!
I stumbled across images of stairs with tiled risers and loved them. They broke up the whiteness and added a new design feature to the home. Ben loved them too and on further research we realised they weren't tiles at all in many of the photos, but vinyl stickers with a tile print!
We found some grey and white patterned tile effect stickers on Amazon at £9 per pack of six. We ordered two packs, not knowing how good they'd look in real life, but they look great!
If they wear through quickly then we will consider really tiling the stairs at a later date. For now these look great and everyone has to ask if they're real tiles or not!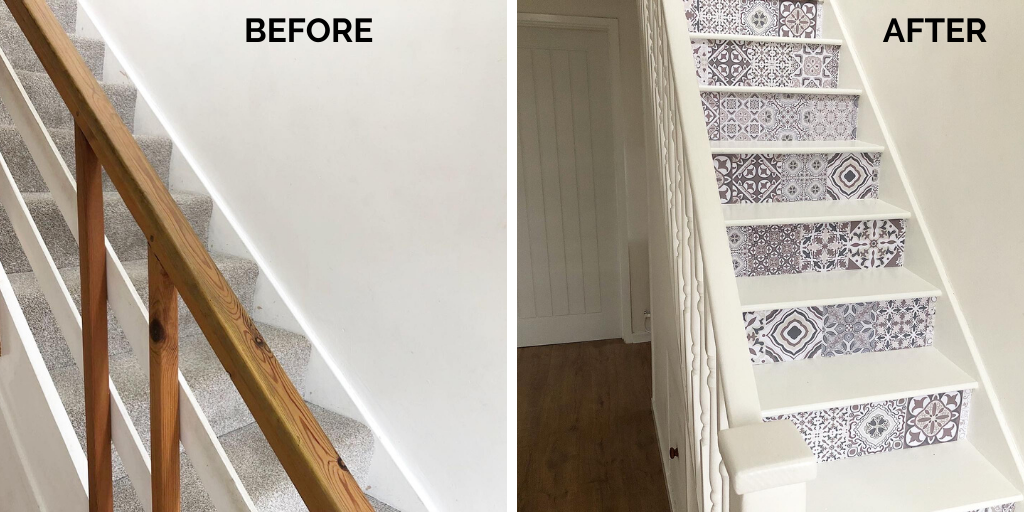 New spindles £52
Our biggest expense was replacing some of the balustrade. Luckily we didn't have to replace the entire balustrade as we could reuse the handrail and newel posts, so we just had to buy spindles to update the side of the staircase.
Originally the staircase had a very retro feel with what was probably its existing spindles and wood stripes. I really didn't like it and wanted some spindles with a more homely feel. There were also big gaps in the last spindles that wouldn't pass building regulations nowadays.
We purchased a pack of 20 spindles from B&Q, paying a little extra to have the colonial style. They do have even cheaper spindles too if your budget is less.
Thankfully Ben my husband is very handy with DIY and was able to cut the spindles to the right size and angles and fit himself. We then painted the spindles with white paint we already had to finish our staircase.
There we go. We managed to update our entire staircase for £94! You may also need some nails, filler and sandpaper, but luckily we already had these at home. Using paint and materials we already had at home, as well as opting for stickers instead of real tiles and salvaging the parts of the balustrade that we could, meant we were able to cut costs and come in at under £100 for this DIY project.
Doesn't it look great? I love it!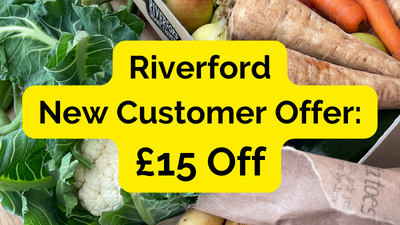 More home improvement blog posts
Mistakes we've made with our renovation
Easily calculate and price your building work and home improvements
Save money in the home: DIY tips
How to create the perfect family bathroom
How to improve your bathroom on a budget
Quick + easy ways to decorate rooms with simple things + on a budget
Flooring to cut down your energy bills
Please pin