Around the world with your home decor
Posted on
When it comes to home decor, the inspiration, well, can sometimes run dry. While we all want our homes to reflect our creative selves, we often fall back on what's popular, or what everyone else is doing. Even if we do decide to step outside the norm, we usually end up copying other design styles we've seen.
It's no wonder we often become disheartened with decoration. Nothing sets out hearts on fire because we've seen it all before. In truth, there's no way around that fact. Any decor style is likely to overdone to the extreme. But, one way around the issue of having the same decor style as your friends is to look a little further afield.

By further afield, I mean overseas. Across the world, there are some fantastic design ideas, unlike any you could find close to home. You could either go all out with these to create an exotic home away from home. Or, you could integrate aspects of each, to create a round the world experience which will get you closer to the unique style you're craving.

Whatever you decide, you need to understand the styles from other countries to make them work. Which is why I'm going to take a round the world decoration trip to get you started!
ITALY
Let's start with Italy; the home of decadence. Italians are passionate about food, love, and language. And, their homes reflect that passion perfectly. Italian decor style is a popular one, and it's easy to see why. In Italian homes, layers of luxury lavish you every time you return. This style is ideal for a larger home, as cavernous rooms and concrete pillars are all the rage.
For the most part, Italian decor is Renaissance in style and a throwback from 15th century Florence. Think grand buildings, with balls and the like. That's the look you're going for with your Italian decor.

The Italians don't do anything by halves, so bear that in mind when picking out your furniture. You want imposing pieces that scream of grandeur. Take a look at options like this Denellie Italian furniture to give you some idea of what I mean. Stocking your home from an Italian designer may even be the best way to perfect the image.

Think, too, about your lighting. Grandeur is important here, as well. To stick with tradition, opt for a chandelier style light fitting. Materials such as stone and marble are big business in Italy, so it may be worth investing in stone style chandeliers to finish off your rooms.
JAPAN
On the other end of the scale, we have Japan. While Italy is all about size and grandeur, Japan is about simplicity and space saving. As a country, Japan upholds values of simplicity and peace. You'll find these reflected in the style of any Japanese home.
If opting for this decor style, make sure to use natural materials. Wood and bamboo play a large part in the Japanese household. In the home, these provide a connection with nature which only strengthens that peaceful vibe. Wooden cladding on the inside of your home would work well, here. Many Japanese homes also have wooden shutters instead of doors. You could incorporate these into your own home to open the space, and enhance that feeling of calm. They provide a natural sense of flow through a home, rather than solid walls and thick doors.

With your colour scheme, stick to minimalist colours - whites, or pale greens, are your best bet. Again, these will work wonderfully to create the peaceful effect you crave. They'll also work well with your wooden fittings.

It's not only your colours that you need to get minimalist with, either. Japanese homes are, for the most part, extremely minimalist places. Space is kept as clear as possible, and beds are even removed during the day.
Of course, you don't need to go to that extreme, but it's worth thinking about reducing clutter as much as possible. Again, this fits in with peace.
A cluttered home leads to a cluttered mind. So, make sure to have a clear out before you get started with this. It's also worth getting smart with storage that doesn't show. That wooden panelling, for example, could form the front of hidden storage cabinets.

It's also worth mentioning that plants are revered in Japanese homes. Options such as Bonsai Trees, or Bamboo plants, are often featured in households. These help to increase the natural connection in the home. And, they're the perfect way to add a small splash of colour to an otherwise minimalist space.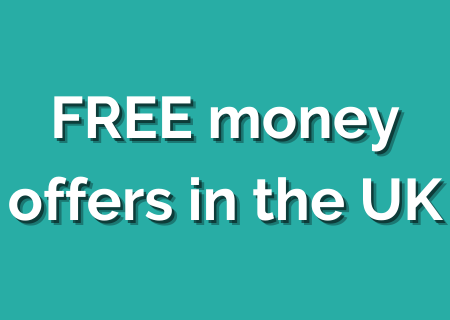 FRANCE
When talking about French decor, it's impossible not to draw comparisons with the Italian style. It's no surprise when you consider that the French are also renowned for their passion. Again, the French style is one of glamour and large homes.

But, the two styles do vary in some very distinct ways. For one, France is all about art. As such, incorporating art into your French style home is a must. You could opt for pieces from iconic French artists, such as Monet.
Though originally born in Spain, Pablo Picasso also has his place, having spent a large part of his life in Paris. So, don't hesitate to stock up on some art prints and hang them on your walls.

High bookcases wouldn't go amiss in a French home, either. After all, reading is itself an art. Over the years, Paris has played host to writers like Oscar Wilde, F.Scott Fitzgerald and Ernest Hemingway.
The bohemian lifestyles of these figures have definitely left its mark on French decor. Of course, you don't need to have their books on your shelf to make this work. If you have a decent reading collection, get some full-length bookshelves. Even if you don't have enough books to fit, you could buy some beautiful sculptures to display there instead.

Art aside, antiques also play a huge role in French decor. So much so that you'll fail to make this style work if you don't have at least a few. This could, in part, be down to the different antique fairs, or "Vide-greniers" (car boot sales), which are available. Whatever the reason, no one can deny that antiques match perfectly with the artistic style of French decor. The shabby chic appeal of worn furniture is never more at home than in a Parisian style apartment.

It's also worth paying some attention to your windows. Big sweeping drapes are a recurring theme in many French homes. They're a touch of glamour reminiscent of a less bohemian French history. They're also sure to look fantastic.

Think, too, about the outside of your windows. Many French homes, and in fact many homes throughout southern Europe, have exterior shutters. In hotter countries, the primary purpose of a feature like this is to keep the sun out. But, even when not used for that purpose, these will look adorable. Do your research to get an idea of the types of shutters used. For the most part, shutters will have a slit or some kind of pattern cut into them. You could finish these off with a metal rail, or a flower box.
What could be better for completing your French home?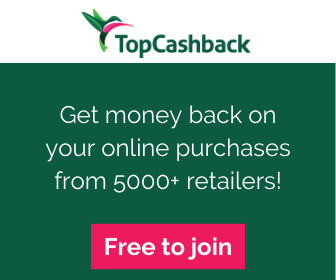 INDIA
We've spoken about glamour, minimalism, and art. But, it's time to change the pace with a mention of India. This vibrant and loud city is a step away from all the other styles mentioned. But, an Indian style could be just what you need to create a home with a difference.

The first thing to note about Indian decor is the amazing use of colour. Often, it seems that the brighter the colours you use, the better. From walls painted clay orange, to cushions in any colour from pink to blue, it all has a place in an Indian home. Fabulous and colourful silks also play a significant role in Indian culture. Hanging these from your walls, or draping them over your furniture, is sure to match the style.
Rather than focusing on glamour, Indian homes are a comfortable space for all the family. Often in Indian culture, extended families all live under the same roof. As such, the home becomes a place for coming together. There's a large emphasis on communal dining, so you may want to focus on your kitchen, and dining space. Open these areas up so that they become a central part of your home.

Temples and worship are also important in India. Hinduism, Buddhism, Jainism and Sikhism all play a significant role in everyday culture. As such, it may be worth incorporating some temple inspired decor. Candle lanterns, wall hangings, and mirrors with templesque domes would all work well.

Traditionally, Indian floors consist of tiles. Bright or flamboyant rugs then form the centrepiece of the room. Incorporating tiles into your home would look fantastic, and is sure to set you apart. In keeping with the colourful hustle and bustle, choose the brightest tiles you can. The more ornate, the better!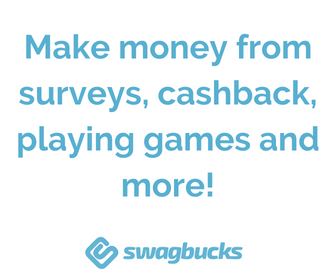 Popular blog posts and pages
Save money online with this list of UK cashback sites
List of websites to find paid blogging opportunities for your blog
Online resources to make money at home
List of 8 apps that turn UK receipts to cash
3 tips for cheaper car insurance
How to cut household expenses with renewable energy
3 eco-friendly subscription boxes I use and love