Cool dinosaur birthday gifts for three year old boys
Posted on
If you're wondering what to buy a three year old boy for his birthday, then you're in the right place. Especially if that three year old is absolutely dinosaur obsessed, but they already have plenty of dino toys....
Three is sometimes a tricky age as they are no longer a baby, but also not quite a fully grown child just yet. This is the preschool year where they will begin to prepare for school and transform from a toddler into a four year old who is ready to start their school journey. Crazy stuff!
My son Reuben turns three at the beginning of March and will start school next year. It's totally mad that I can say he starts school next year. He's just so dinky. But as he's my second child I already know how much he will grow and develop by then.
Buying presents for Reuben's birthday is trickier than for my eldest. She can just tell me what she wants and sometimes there seems like a lot more choice for girls than boys. Plus Reuben already has so many toys so I'd rather not waste money, but instead buy something he needs or can use. He is, however, obsessed with dinosaurs, so that certainly helps to narrow things down.
Really cool dinosaur birthday gift ideas for three year old boys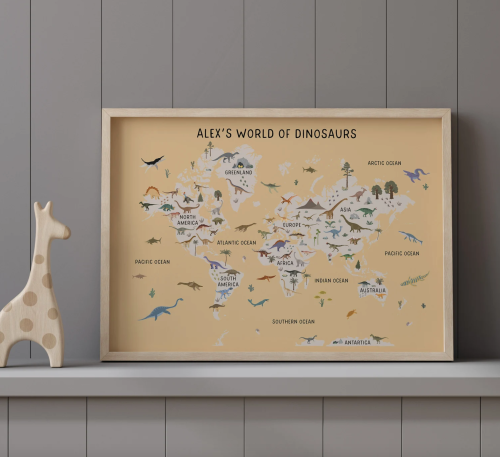 A dinosaur bedroom
OK, hear me out! I don't mean totally kit out a bedroom as that would be pretty extravagant as a gift for a three year old, but how about just adding some wallpaper to one wall to spruce it up and it will feel like a new bedroom? Dino patterned wallpaper is amazing and Reuben would be ecstatic if we surprised him with a wall in his bedroom covered in dinosaurs!
Personalised pet dinosaur book­­­­­
This is the most perfect gift for a dinosaur lover. We read a bedtime book to the children every evening, so a new book is always a welcome gift in our home. Thanks to the internet it's now possible to get all sorts of books personalised so the child is included in the story! A personalised dinosuar book will really make bedtime reading special.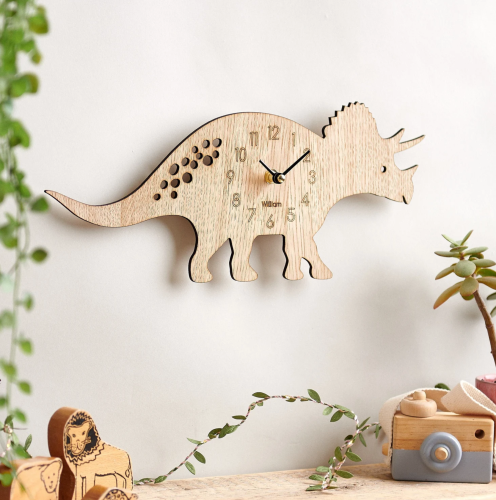 Dinosaur clock
A dino themed clock is perfect for starting to teach the time and is a fun addition to a bedroom or playroom.
Check out these dinosaur clocks at Not On The Highstreet to get started!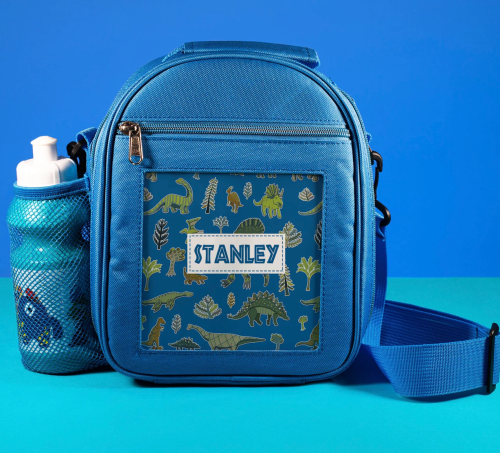 Personalised dinosaur lunch bag
Lunch bag
A roaring lunch bag for preschool is such a fun idea. It could even encourage them to eat all their fruit and veg if it comes out of a lunch bag they adore.
This dinosaur lunch bag can be personalised too!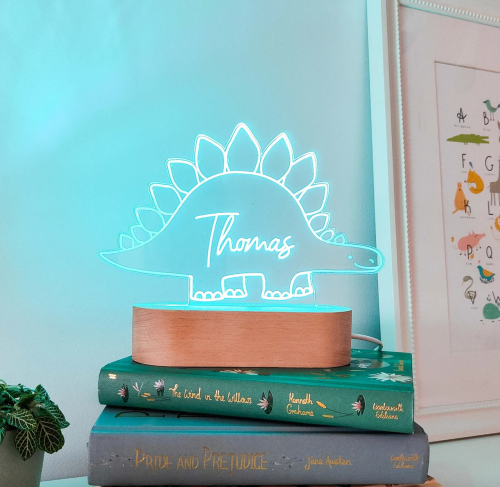 Personalised dinosaur night light
Night lights
A dinosaur shaped nightlight is another great gift idea for a three year old who's afraid of the dark. These are such a great gift idea and if you buy a battery powered lamp then there's no fuss with cables and plug sockets.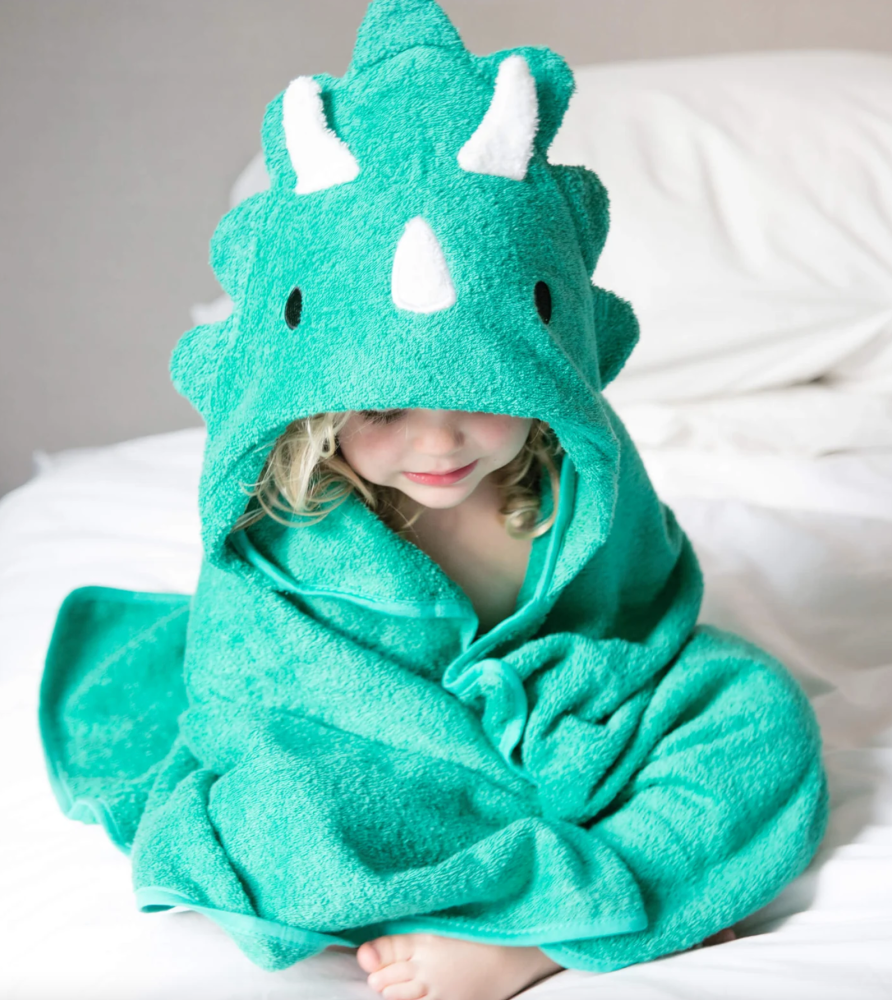 Hooded towel
Towels are always a useful item and this dinosaur towel will make bath time extra fun. If it's usually a battle to get your three year old out of the bath, then this hooded dino towel should solve that dilemma. They'll look so cute and snug wrapped up after bath time.
Final word
Once you start looking you'll realise there are so many incredible gifts for boys out there, particularly for those budding palaeontologists!
Related blog posts
Perfect gifts age 0-12 from what2buy4kids
Valentine's Gift Ideas for Her with a Twist
Last minute Valentine's Day gift ideas for all budgets
Brilliant gift ideas for the man who says he wants nothing
What a girl wants - how to choose the perfect present for the female in your life