How I saved £36 on my car insurance (with increased cover and breakdown) and got £12.80 cashback
Posted on
I love saving money and getting cashback, so each year when my car insurance renewal rolls around I never trust the quote I am sent from my existing company. Do you? I always assume the quote will go down every year, especially when I've not made any claims and so have an extra year of no claims, but it always goes up.
Because it always goes up I simply don't trust it is the best deal and shop around for a better price.
Every year I find one.
I've not yet stayed with the same car insurance company for two years running as there's always a better deal out there.
It baffles me slightly why the existing company never want to retain a customer and just offer the best price in the first place. Surely it's less paperwork for them and more money to keep an existing customer?
Read on to learn how I managed to save money on my car insurance, increase my level of cover and get cashback too for even more saved money!
Car insurance renewal tips to save the most money
This year I managed to save £36 on my car insurance by switching, which might not sound much at first, but this is for an upgrade to comprehensive cover and breakdown too.
Before now I've always only had third party fire and theft. So I saved money and got more cover for my money. Plus, my insurance is now under £200 for the year, around £170, so I'm not sure how much further I can keep driving it down each year! Perhaps until they pay me to have the insurance?! (Update - in 2021 my car insurance is now under £100 with cashback - crazy!)
Not only did I save £36 on the price I was quoted from my existing insurers, but I also got £12.80 cashback. I always check Top Cashback for car insurance quotes.
Plus if you click through to Confused on Top Cashback you'll get cashback for simply doing a price comparison. I got £2.30 just for comparing quotes and it was very quick as they'd saved all my car details from last time I checked.
I always check a few comparison sites and a couple of independent ones. I then check Top Cashback to see if I can get cashback on the cheapest quote and I always have been able to so far. This year my cheapest quote was from Churchill and I was able to get £10.50 cashback too.
Never ever just assume your car insurance renewal quote is a great deal. Shop around and you could pay less and even get a higher standard of cover!
Sign up to Topcashback and see if you can start saving on your car insurance every year and get cashback too!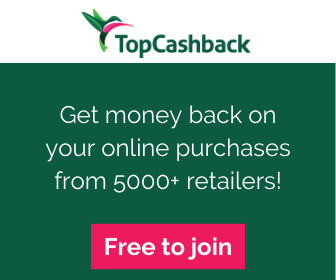 Looking for ways to save money? Check out my massive money-saving tips section and find some great deals on my UK voucher codes and free money pages!
Want to manage your finances better? Here are loads of family finance tips and helpful debt articles.