My very honest LEGOLAND Windsor review
Posted on
This week we spent two days at LEGOLAND Windsor. It was our very first trip to a LEGOLAND. Well, Ben had gone as a child to the Denmark version, but he was around seven years old and could only remember his disappointment at the gold wash! He remembers spending ages sifting sand for gold and proudly handing it in, only to be given a plastic gold coin in return for his efforts and even at that young age he felt ripped off!
Needless to say when we saw they had the gold wash and it was £4 for a go, we didn't partake! Other than Ben's trip as a child, we hadn't yet been. It's been on our list of places to visit for a couple of years and I thought the kids now aged 3 and 6 would have been the perfect ages.
In this blog post I am going to share my very honest review of our 2018 trip to LEGOLAND Windsor in the UK.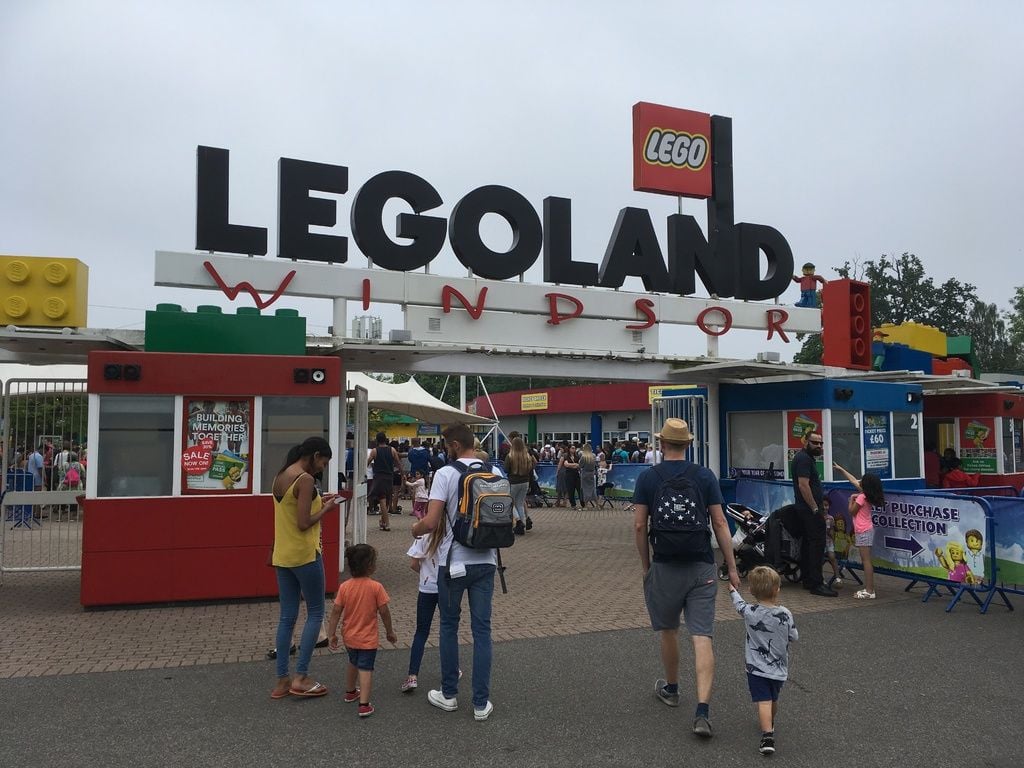 My very honest LEGOLAND Windsor review
We booked the hotel through the LEGOLAND website, but we chose to stay at a nearby hotel instead of the resort hotel purely to save around £300! Last year we spent around £500 staying at the CBeebies Land Hotel as a special treat, so I couldn't justify spending the same for another one night hotel stay so soon. That said, perhaps our entire experience would have been better if we had stayed at the LEGOLAND Hotel itself. When we went to CBeebies it was the hotel which really made our trip so special. The whole booking process was very easy and we booked a lovely Holiday Inn in Maidenhead. The total cost was £190 for two adults and two children with two day passes to the resort and a one night hotel stay with breakfast. Considering I'd heard how expensive LEGOLAND was from various people over the years, I didn't actually think this was a bad price. Perhaps people are referring to the price of a stay at the official hotel.
I had not read any reviews of the resort before going, nor had I read any blog posts. I had no idea what to expect, but I did have high expectations. After all, it is LEGOLAND! LEGO has got to be one of the most popular kids toys, if not THE most popular, so I can imagine they are a very profitable company. I would have assumed they would have poured their heart, soul and lots of this money into their UK resort to really make something incredible that blows all the other theme parks in the UK out of the water. I thought it was going to blow me away. I know it's probably more aimed at kids, but I expected it to be so good that us adults were thoroughly impressed too.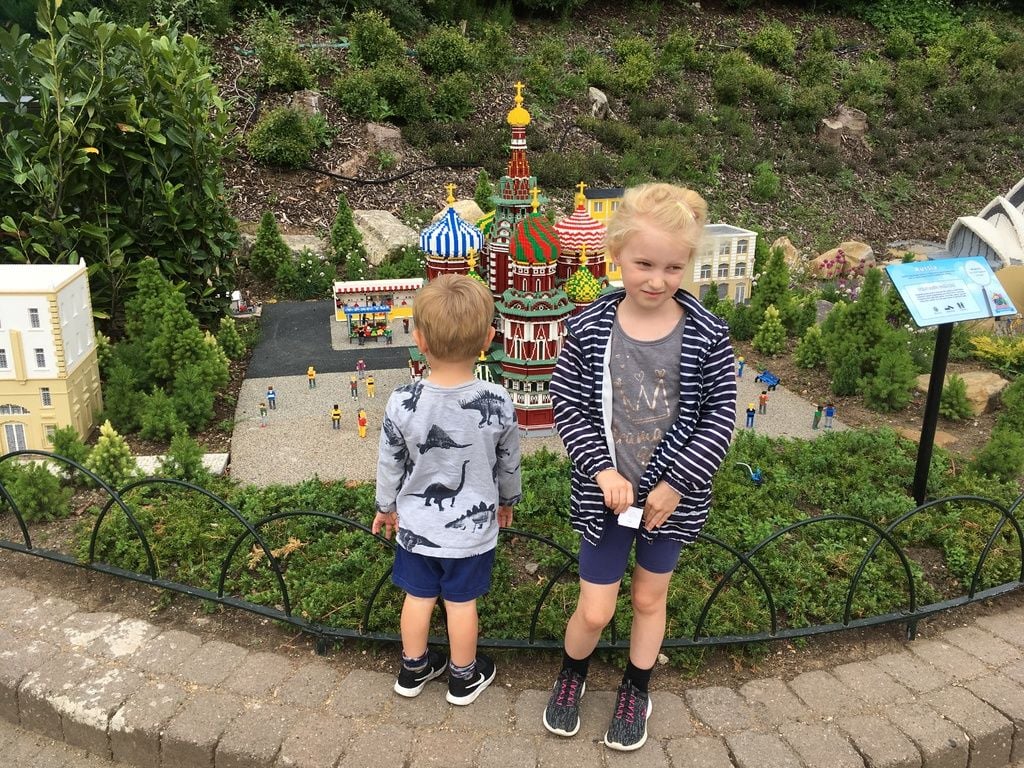 Mixed reviews of LEGOLAND Windsor
Unfortunately I think my expectations were a little too high. Had I read the total mixed bag of online reviews on Google before going, I would have realised this and lowered my excitement levels considerably. There are lots of 5* reviews, sure, but there are also many 1 and 2 star reviews from people who have attended recently who saw and thought the same as me. I was reading them last night and constantly reading aloud to Ben to say, see, they thought the same. What a shame.
I am going to share below the Good and the Bad of LEGOLAND Windsor in my opinion from our two day trip this week: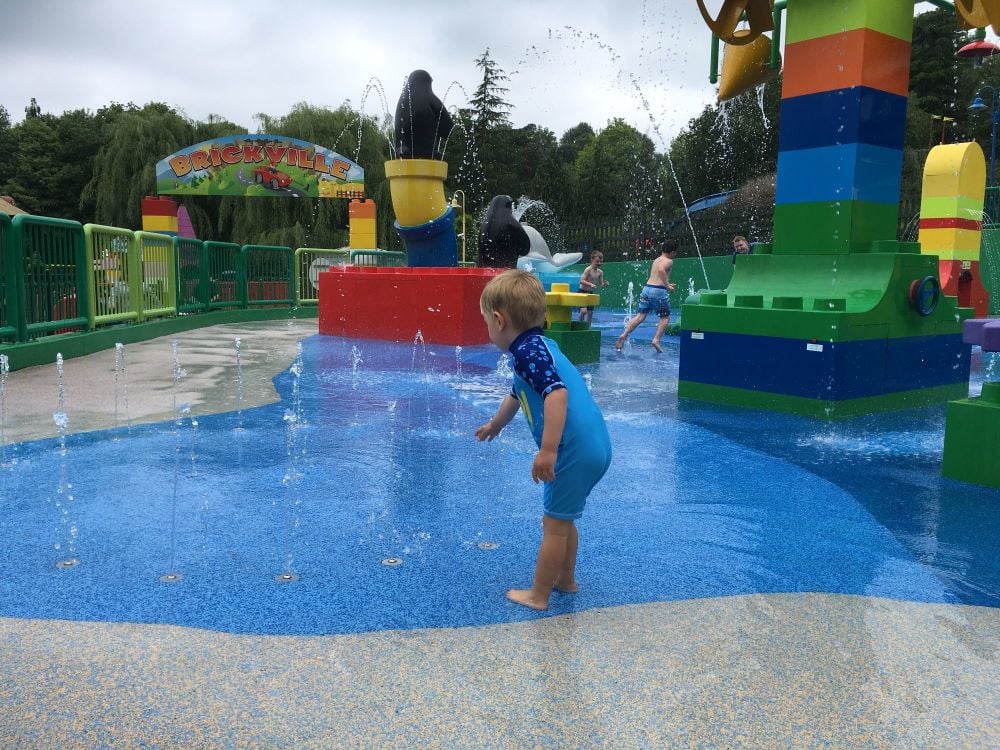 Good things about Legoland Windsor
Easy booking process and a great price for a nearby hotel and tickets. I had heard it was a very expensive place so was expecting a lot more than £190 for four 2-day passes and a nearby hotel with breakfast for 2x adults and 2x kids.


The parking was very close to the entrance so there are no long walks to the resort entrance like at some other UK theme parks.


Entry to the park itself was very quick. We did not have to queue very much at all, maybe behind one or two families each day. There are bag checks and then we were able to scan our tickets ourselves and go through the turnstiles.


Splash land looked amazing. The first day we went we stupidly didn't take our swimwear and it was boiling! It would have been perfect and the kids would have probably spent half a day there playing. We did take their swimsuits the second day, but sadly it was chucking it down with rain! Bella wasn't keen to play, but Reuben didn't want to come out. We definitely did this the wrong way round, so check the weather and be prepared!


Out of the rides we experienced the kids liked the Fairy Tale Brook. It was great for young kids to see all the fairy tale characters made from LEGO and it was quite a long ride.


The two play parks were well done and fun for the kids, but we don't pay £100 for tickets for parks for the kids, so this is only a minor part of the experience for me.


The slides next to the steps walking into the park from the entrance were a great idea! They should put slides next to all sets of steps everywhere for kids – how fun!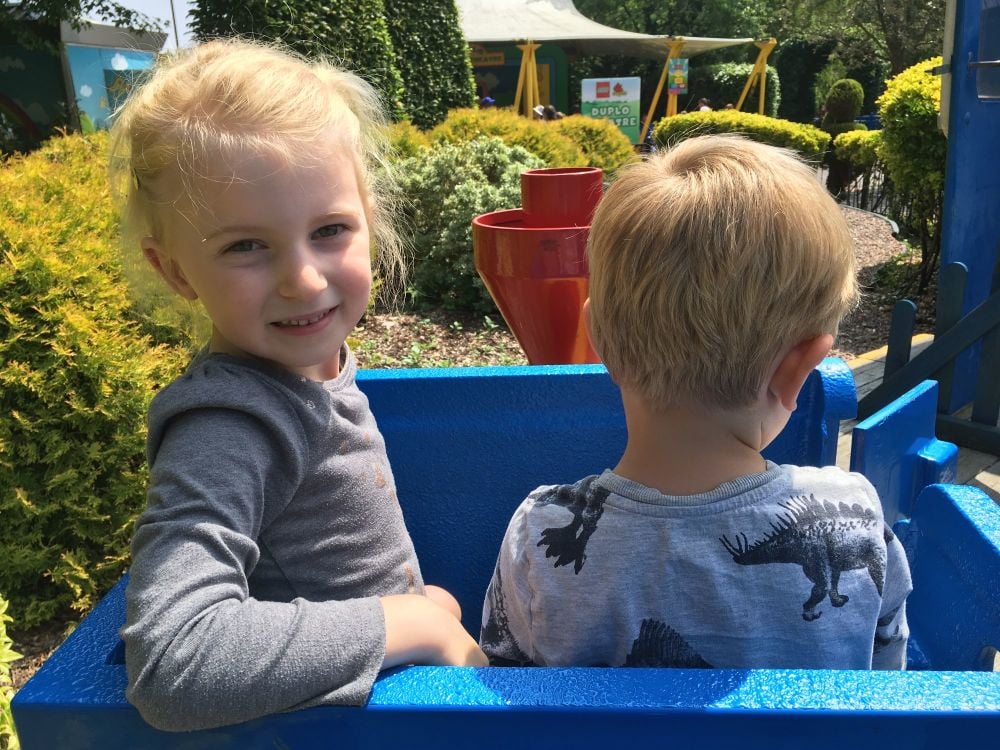 More good things...
The 4D Ninjago cinema experience was great! We wore 3D glasses and got splashed with water and snow (foam) making the show really come to life. It was the first attraction we went into after our arrival and we really enjoyed it. Though it was a bit too scary for Reuben our three year old who leapt onto my lap and jumped quite a lot! So just be careful with really little kids! But, the rest of us enjoyed it!


The LEGO Friends show was probably the best part. I'm sure Ben really loved standing through it too – just his thing! But for Bella, our six year old, who absolutely adores LEGO Friends it was the best part. The show was so well put together and a great length – not rushed or too short like some shows at these things. It really was great and Bella was dancing along. It was probably the best bit of the whole day, for Bella at least!


The Duplo show was also very good and great for both the kids' ages. I think the shows were a winner for us at this resort and not much else.


There are lots of great photo opportunities, especially with the smaller Lego statues and the kids. Bella loved having her photo taken with all the different Lego Friends.


There were lots of toilets all over the place so we always had one to hand, which is handy with little kids who are suddenly bursting out of nowhere, and I never had to queue for a toilet once.
For a nice day out with the family to look at some interesting things and enjoy some kid's shows, then it was good. It's got what you expect from a standard UK theme park, but as I said I was expecting more - so much more as it's LEGO!
Onto the reasons why I felt it wasn't as good as it should have been...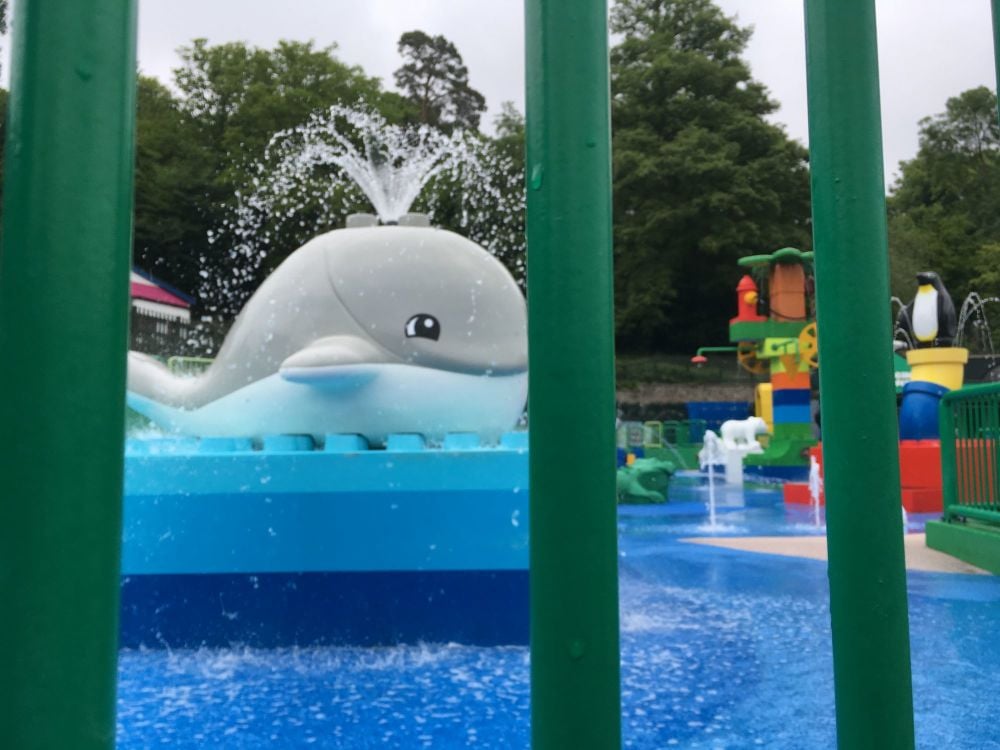 Things we didn't like about Legoland Windsor
I expected more LEGO!! I didn't feel like there was enough. Is that crazy? I thought there would be more giant LEGO sculptures. Things that blew me away with their magnificence. Things we couldn't make at home or a LEGO hobbyist wouldn't make in their garage or spare room. Yeah, they had some big things – the big black dinosaur breaking out of a building, the huge Tutankhamun and the dragon by the rapids, these were all amazing and so impressive. That's what I was expecting. More of these sorts of things. Bigger and better LEGO like nothing ever seen before! I imagined a Lego house or something where it's almost full size and made of Lego, wouldn't that would be amazing?! A zoo full of life size LEGO animals. Replicas of cars and helicopters made from LEGO that are BIG! Ooh, even famous people made from LEGO, like Madame Tussauds, but LEGO Tussauds?! I think there are so many genius things they could do with LEGO and showcase at their own UK resort, but they haven't. I just wasn't blown away. Perhaps my expectations were too high. I hadn't researched or looked at pictures before going, so maybe my imagination was too big!


The parking is expensive - £6 per day so £12 for the two days – this should just be included in ticket price or free! It seems more and more resorts and attractions are doing this now and it just feels like they're trying to make as much money from us as possible, which is never a nice feeling.


The chip shop was over-priced and terrible quality - tasted like low grade potatoes or old crappy oil. Perhaps we are spoilt by having a really good chip shop at home where everything looks and tastes fresh and there's no weird oil taste. We really notice if chips elsewhere are not up to par. We paid over £30 for 2x kids' fish & chips, 1x adult fish & chips and 1x portion chips. For this sort of price I'd expect them to be good quality and delicious. We took a picnic the first day and found a local restaurant for dinner so we didn't try any other food places in the resort. It looked like a lot of junk food places and meat places which is why we decided to go elsewhere (I'm vegan and Ben/kids are meat/dairy free) so we could all enjoy something and not eat there.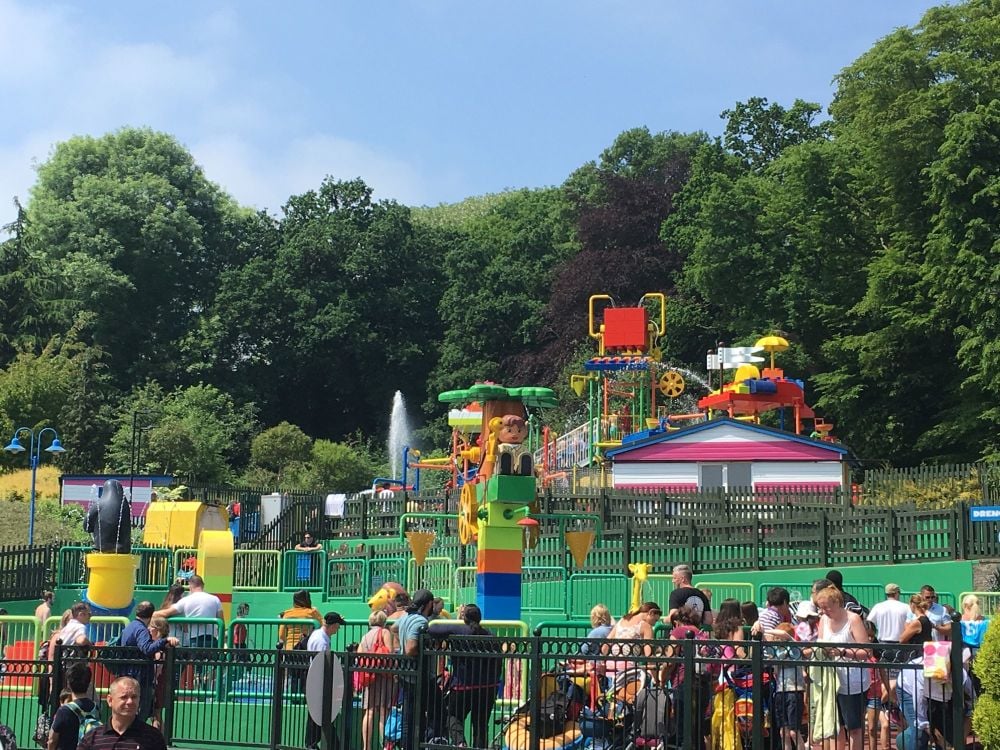 More things we didn't like...
Since returning home I have seen there is a Hill Top Café at the entrance of the park where they seem to serve a wider selection of food and not just junk food. It's a shame they don't have a restaurant nestled in the park itself with a wide variety of food options and proper cooked meals to suit all tastes and to cater for healthier diets. It would be amazing if they had a huge LEGO themed restaurant with amazing food and things made out of LEGO all around to see. It would be an attraction in itself.


There were not as many rides as we were expecting for little ones. We obviously didn't go on all the rides as Reuben is only just three, but I expected some smaller rides for his age group. We've been to theme parks before where the kids could go on nearly everything and also where there's an entire tots section. It would have been great for lots more rides in the DUPLO section for the little ones. More rides would hopefully also mean shorter queues! There were a couple of rides we didn't even bother with as the queues were so long and the kids are just too young to queue for 45-60 minutes.


The rides we did go on, aside from the Fairy Tale Brook, were really short. I couldn't believe the rapids were over so soon, they hadn't even got started! We just got bashed about for a moment!


The Vikings' River Splash (the rapids) were awful! They were really short and didn't really go anywhere. They're nothing like the rapids at Alton Towers which are amazing. We just kept smacking into the sides at full pelt and it was more painful than enjoyable! I did not enjoy them at all and Bella really hurt herself when we hit the side really, really forcefully at one point and immediately wanted to get off. Luckily Reuben was just too short for this one so he and Ben didn't have to experience them. Perhaps we had really bad luck and hit the sides way too much and way too hard, but I definitely wouldn't go on these again.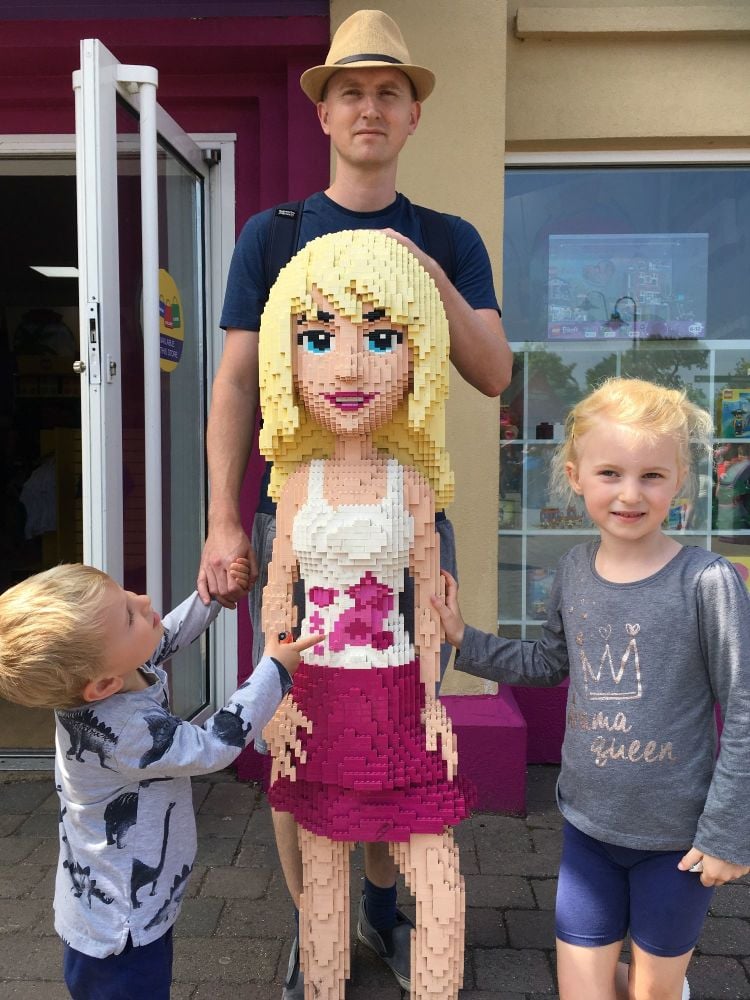 And more things we weren't keen on at Legoland Windsor...
We only stayed for three hours the second day. I had expected there to be so much that we wouldn't have been able to see it all in the two days, but one full day would have been enough for us. Though to be fair it was raining lots on the second day so we didn't want to hang around having seen it all. The kids did ask to leave the second day so they even felt they had seen enough and weren't begging to go and see anything like usual. With older kids and the opportunity to go on more rides then you may want to be there longer.


Talking of younger children, Reuben is only just three. That's a big difference to being nearly four and school age than just coming out of being a two year old and becoming three. I think their children tickets should start from age four instead and under fours should be free. He just couldn't get much out of the experience and wasn't allowed on many rides as he was too small! At Peppa Pig World he was free as he was under a certain height, yet he was still able to go on so many rides. It just wasn't the same at LEGOLAND unfortunately. It seemed wrong for his ticket to cost the same as Bella's who could do so much more.


The Heartlake City Express Train was out of action. In fact we didn't even see it at all and since returning and seeing other reviews of the train I think this would have really made our experience a little better. The kids love to go on the train rides at places like this and it looks like there was more LEGO to see on the train ride that we didn't get to see just wandering around the park.


The Hill Train was also out of action! It's a shame they didn't have at least one train working. This train looks good to see the views into the park and would have been great fun for the kids. Kids love a train ride!


Unfortunately the Remote Control Boats didn't work. These cost extra and we tried to put a pound into a few of the boat controls, but it kept spitting our pounds back out. This was a shame as I think the kids would have loved to play this together.


If you love shopping or you're going for the chance to buy some LEGO then there are 9 shops dotted around the resort, but they're quite expensive and if you're not there to shop and you're more there for the theme park, then it feels a bit like every other building is a shop trying to sell you something! I felt like it was shop overkill and there could have been more attractions and just one humongous and incredible LEGO filled shop at the end.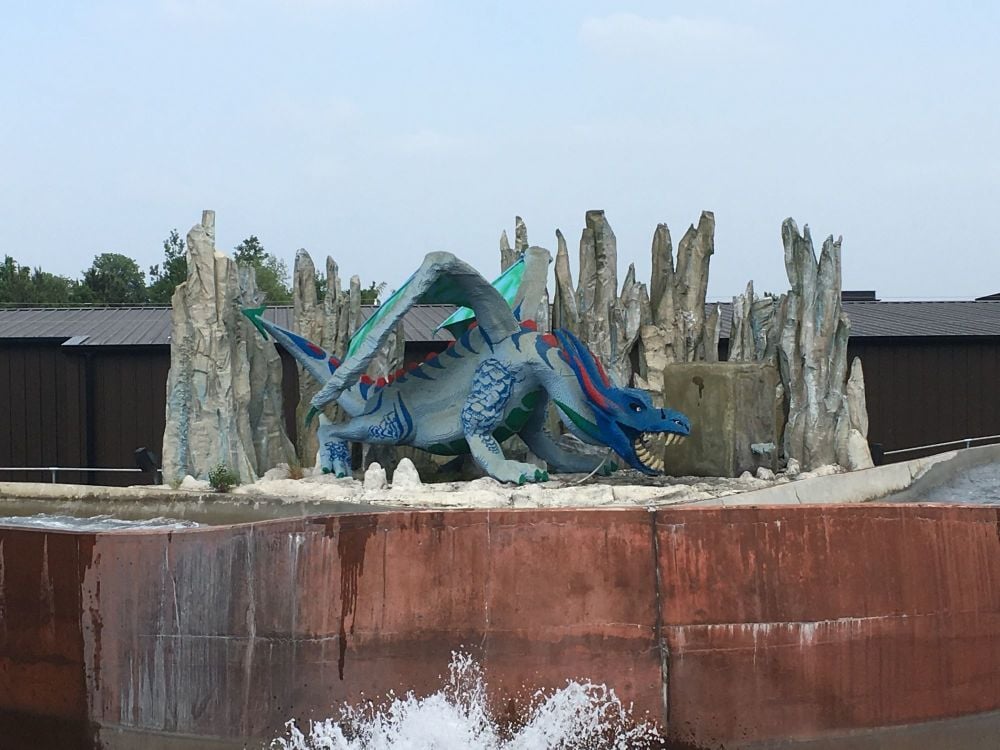 Overall thoughts of Legoland Windsor
There were good and bad parts to our trip with two young children (ages 3 and 6), but for me there were just too many bad parts and I felt very underwhelmed by LEGOLAND Windsor. It was such a shame as I had high hopes it was going to be the best theme park we had been to yet. I think this is why I was so disappointed as I had expected so much more. It is such a well-known brand though and I thought they would have really nailed it.
Perhaps it is better with older children who can go on more rides or those who are seriously obsessed with Lego!
The kids obviously know no different and had a great time, but I did expect me and Ben to be more impressed. Ben says it was good but not amazing.
When we left CBeebies Land, as an example, the kids were crying as they didn't want to leave, even after two full days! After a few hours on the second day at LEGOLAND, the kids asked to go home.
I'm not bothered about returning anytime soon, but I would love to visit a LEGOLAND when we travel from the UK to the USA as I am sure they'll be on the next level! It's what I was expecting from this resort - to be blown away with its amazingness, but I wasn't.
While there are lots of family friendly attractions in London, this won't be one we'll be rushing back to anytime soon. Maybe when the kids are older, can go on more rides, and hopefully the park has been improved in places.
Where do we recommend instead for young kids?
Out of the theme parks we've been to recently with the kids I'd rate Peppa Pig as the best for young children. It had lots of rides throughout the park suitable for the youngest of kids and was so well maintained.
Second would be the CBeebies Land Hotel, but purely as the hotel itself was so incredible for all day long entertainment that amazed the kids.
Read these reviews here: