Important things to consider when choosing a pet for your family
Posted on
Should I get a pet?
This might be a question you are currently considering. Many adults love pets and you might be thinking of adding a pet to your family. But is it the right decision? Is your home right? Are you ready?
Right now my kids are begging me for a hamster. They have been looking at some really cool and colourful hamster cages online and each want one for their bedroom!
Kids love pets. Just look through their bedrooms and I'm sure you'll find stuffed animal toys, farmyard books and movies with lovable animal characters.
Choosing to add a pet to your family has so many benefits for your children such as teaching them empathy, responsibility, to be caring and look after others, as well as so much more.
Pets can even help us with our mental health. It's true!
An emotional support animal (ESA) can help alleviate symptoms of stress, anxiety and depression. If you or someone in your household has a mental disability then an emotional support animal can help to relieve your symptoms by providing companionship and affection.
There are so many amazing benefits to pet ownership that stretch far beyond having a cute animal running around the house!
However, taking on a pet is a big responsibility. It's important to think about adding a pet to your family carefully, don't just leap into it, and also to make sure you choose the right pet. Here are some things you should consider when choosing a pet for your family.
What to know before adding pets to your family
Your home
Firstly, are you allowed a pet?
If you live in rented accommodation then you may not even be allowed a cat or dog. It may be OK to have a caged pet such as a hamster or mouse.
If you have outdoor space then a rabbit or guinea pig may be allowed.
It's best to check with your letting agents or landlord as you don't want to buy a pet only to break the rules of your contract and have to either move or give it up for adoption.
Your lifestyle
Next think about your lifestyle.
Can you cope with pet hair everywhere, potential wear and tear to furniture or a litter box inside?
Is there someone at home to take a dog for walks in the day or let them out to go to toilet, or do you work 12 hour shifts?
Have a good think about the responsibilities and challenges of each animal before making any rash decisions.
The animal will need to fit into your life as much as you need to fit into theirs.
Health care
Do you have access to a nearby vet to ensure their vaccinations are up to date and for any health care issues?
It's common for most pets to require regular treatment for worms, fleas and parasites.
Will you be able to provide this care each month and not slack? It can be as simple as purchasing some chewable worming tablets for dogs, but you need to commit to taking care of your pets health as well as your own.
Another health-related question should be whether you or someone from your household is allergic to pets. In this case, opting for a hypoallergenic pet is your best option. You can also take an at-home allergy test that tests your body's reaction to hundreds of known allergens, including 25 allergens from pets.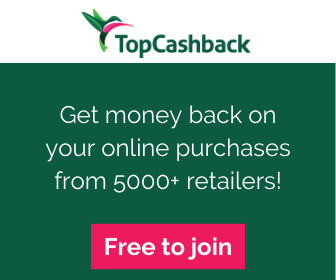 The cost
Health care, food, and pet insurance all comes at a cost.
Tally up exactly how much your ideal pet will cost each month to see if you can afford it.
If you are already struggling with finances then another mouth to feed probably isn't the best idea right now.
A pet is a financial commitment so you need to be aware of the costs and have enough disposable income to dedicate to the proper care of your pet.
One of the biggest costs is no doubt food and any healthcare. For the healthcare you can cover yourself with a comprehensive insurance to save shelling out hundreds or thousands when they are poorly. However, you will need to cover the food costs yourself.
Also, you can't estimate pet food costs on the cheapest available. Some pets are fussy and won't eat certain brands. Other pets may have digestive issues or other illnesses meaning they can only eat a specific type of food and you'll need to find a grain free pet treat manufacturer for example. Just like with humans, your pet may require a special diet and this can come at a higher cost.
Pest control
If your pet gets fleas then it's more than likely that you will suffer a flea infestation in your home too. Those pesky things get everywhere, believe me!
If this happens then you'll want to take your pet to a vet to get them the correct treatment and you may wish to consider treating all the other pets in your home too as they may have spread.
You can continue to treat your pets each month to try to prevent them from catching fleas again. To rid your home of the fleas you'll want to seek advice from a pest control company.
Final thoughts
The most important thing to take home from this article is to do your research. There are lots of tips for first time pet owners online so you can research the exact pet you'd like and see if it's right for your family.
Never just buy an animal on a whim. They are living breathing things and deserve to be properly cared for in the right environment.
Want to manage your finances better? Here are loads of family finance tips and helpful debt articles.
Related blog posts
Purrfect Pets with Victoria from Lylia Rose
The pros and cons of pet insurance
How much does it cost to own a dog or cat?
More popular blog posts and pages
Blog income report: how I made £31,000 from home in 2019
Save money online with this list of UK cashback sites
List of websites to find paid blogging opportunities for your blog
List of 8 apps that turn UK receipts to cash
3 tips for cheaper car insurance
Bulb energy £50 off discount code 2020
3 eco-friendly subscription boxes I use and love
How to cut your gas + electric bills
Please pin me