Pet food subscriptions: are they worth it?
Posted on
While the convenience of pet food subscriptions is undeniable, are they worth it? Read our guide to find out if the benefits outweigh the costs.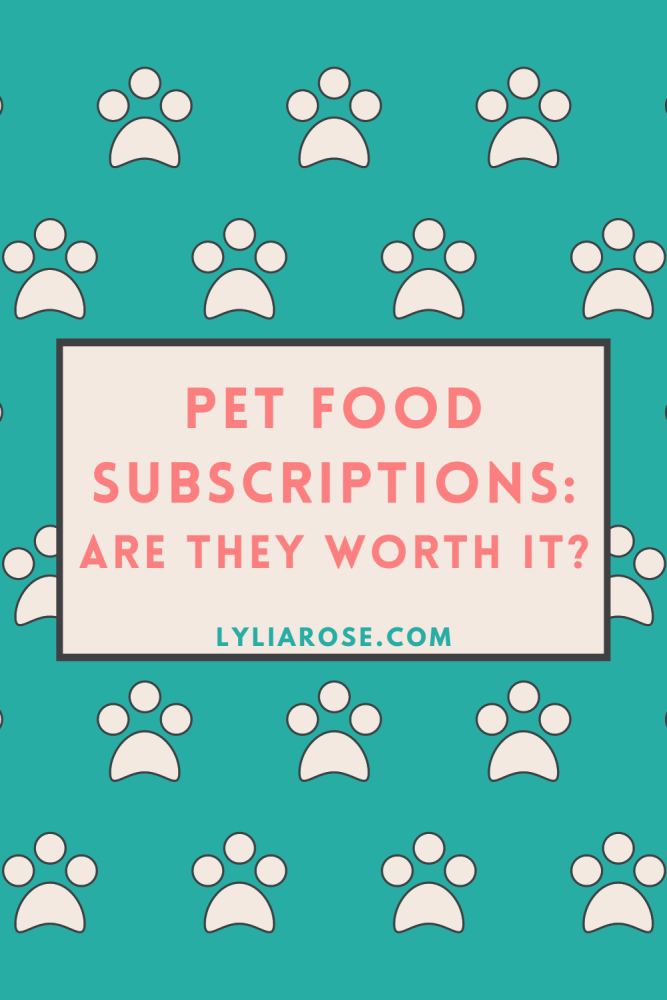 It's no secret that we are a nation of animal lovers. Historically pet ownership in the UK has hovered around the 40-45% mark over the years, but thanks to our not so good friend Covid that number shot up in the last year to a whopping 59% (source: Statista.com). With over half of us having a furry, scaly or feathered friend needing to be fed, the pet food industry has taken off like never before, so much so that it has outstripped vet costs in market value. In 2020 pet food was a cool 0.1 off of being worth 3 billion pounds. That's a lot of kibble.
With increased demand in volume and quality, the pet food industry has gone the way of many others by introducing subscription services. There's no shortage of ways to keep your pet's tummy full, from custom meals to bulk buy options and tasty treats that come with toys. However, is a subscription right for you, or is it an expense you could do without?
How do pet food subscriptions work
The quick answer is that they work pretty much like any other subscription you would take out. You choose your level, the frequency, where you want it sent and then sit back and wait at the door for the goodies to arrive.
Believe it or not, some companies specialise in sending live food such as crickets and other creepy crawlies through the post for cold-blooded creatures and invertebrates. However, as these types of pets only make up 0.6% of pet owners in the UK, we will be concentrating on your more standard dog and cat food subscriptions in this article.
So, let's get down to the nitty-gritty of weighing up if a subscription service is the right option for you.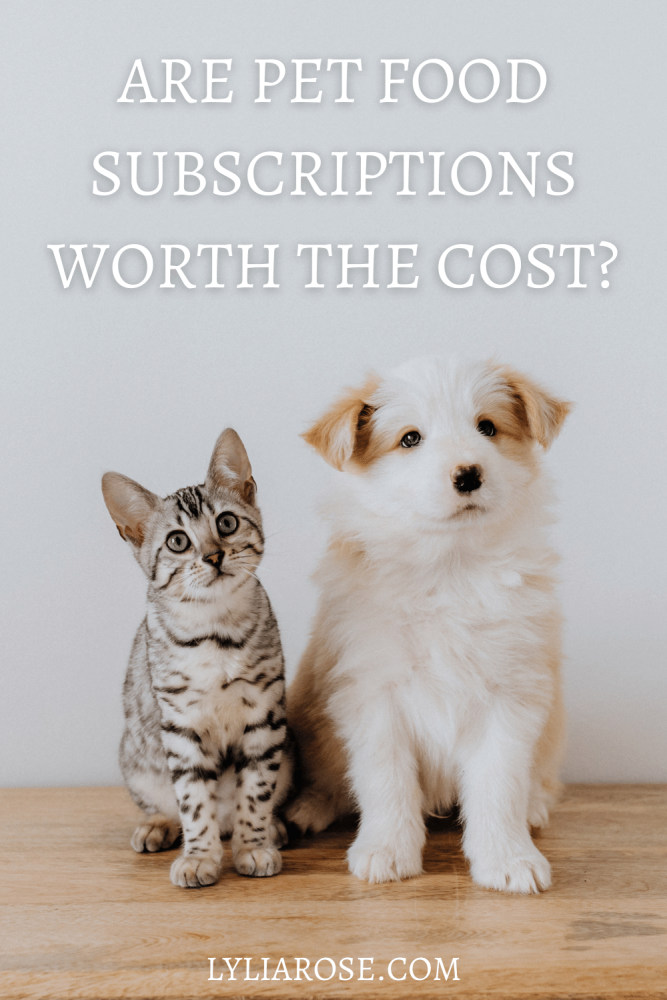 The obvious reason pet food subscriptions are a good choice
One of the biggest reasons to say yes to one is convenience; no more lugging heavy bags of food around. Instead, you'll get the goods delivered right to your door; because of this, you will (theoretically) never run out of your pup's favourite chow. Once you have the ideal frequency nailed down, you will be getting new supplies just as you are using up what you have. Many services can help you get the frequency and amount right from the get-go by asking questions about your furry friend.
How much do you want to spend a month?
While we like to think that we would do anything for our four-legged friends, cost is a real factor and one that you absolutely must consider. Subscriptions can have a reputation for being more expensive than shopping around for deals, but you shouldn't underestimate the benefit of having a fixed price. Being able to plug a set price each month into your budget is hugely beneficial when keeping track of your spending.
Don't forget to look for introductory offers, refer a friend deals and companies that offer free shipping. Many pet food subscription services will give you discounts on your first order allowing you to try different brands to find the right fit for you for less.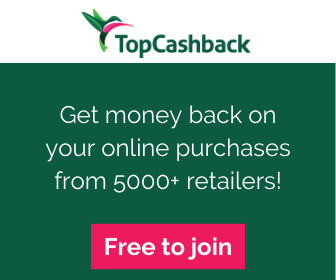 Sign on the dotted line
Now to the downside. Like any subscription service, there are pitfalls. If you decide to cancel but miss the cutoff date, you can find yourself shelling out for an extra month or more, depending on what sort of contact you sign up for. Be sure to read the small print and have a reminder on your phone of when you need to cancel.
Knowledge is power
There is an old saying - advertising helps me decide, and boy is it true. It's incredibly easy to be swayed by clever wording and attractive pictures. Many pet food companies bandy about words like 'natural ingredients' and 'scientifically formulated' when they can mean very little when it comes to providing balanced nutrition and the overall quality of the product.
Combine this with the pressure of deciding if you should go with wet food, dry food, grain-free, complete food (whatever that means), or raw food, and it's easy to get overwhelmed.
However, with subscriptions, the emphasis is on delivering the best product for your pet. You tell the service a little about your beloved pet, such as breed, life stages, allergies and any special needs, and they will choose the right mix for you. After all, they have the animal nutrition know-how; let them do the work and quit googling 'What should I feed my siamese.'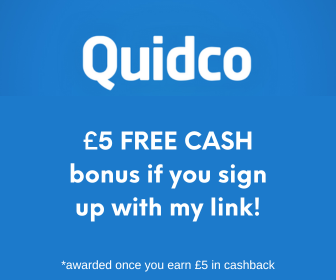 Different feeds for different breeds
Imagine the meal of a professional bodybuilder compared to that of a toddler; drastically different, right? Different types of cats and dogs need to get different things out of their meals.
Age, lifestyle and activity level all determine what sort of food our pets need. For example, a farmer's dog needs meals with a high protein content to stay fit, healthy and full of energy, and kitten food needs to contain more calories than adult cat food to fuel growing fuzz balls. Subscriptions can cater to these needs more responsively with tailored meals and, in the case of raw food diets, the ability to make fresh food on-demand, negating any possibility of things thawing out en route to shops.
Lastly, you need to consider your pet's tastes- do they like nothing more than the same tasty meals, preferably at the same time every day? Or do they follow the 'variety is the spice of life' school of thought mentality? If they like to have different tastes, how flexible is your subscription with changing up the content of Fido or Mr Snufflekins meal plan?
Final word
With the country slowly returning to the office, the convenience of a pet food subscription could be the perfect way to gain back a little bit of quality time. If your priority is finding the best quality food, it's the way to keep your fur baby fed and happy.
Related blog posts
Looking to save money or get free money?
Check out my massive money-saving tips section and find some great deals on my voucher codes and free money pages!
Check out my list of UK apps that turn receipts into cash and also this list of UK cashback sites to maximise your free cashback and savings.