All Things Wild Nature Centre review
Posted on
I can't quite believe the kids have been back at school and nursery for nearly three weeks already since half term. The school summer holidays will be here before we know it! I still haven't finished documenting what we got up to in the half term. I did write a very honest Legoland review where I share why the park wasn't as impressive as I thought it would be. We still had a nice time, but the day after that trip we had a much better time at All Things Wild in Evesham.
We'd been meaning to go to All Things Wild since March for Reuben's birthday. We heard they had dinosaurs and he is dino obsessed. Unfortunately it snowed heavily in March when we planned to go so we rearranged for the end of March and surprisingly it snowed heavily again! Our visit was long overdue so we finally managed to explore the nature centre for both Bella's upcoming birthday and Reuben's belated birthday treat. In this blog post I'm going to share my honest review of All Things Wild Nature Centre in Honeybourne, near Evesham.
All Things Wild review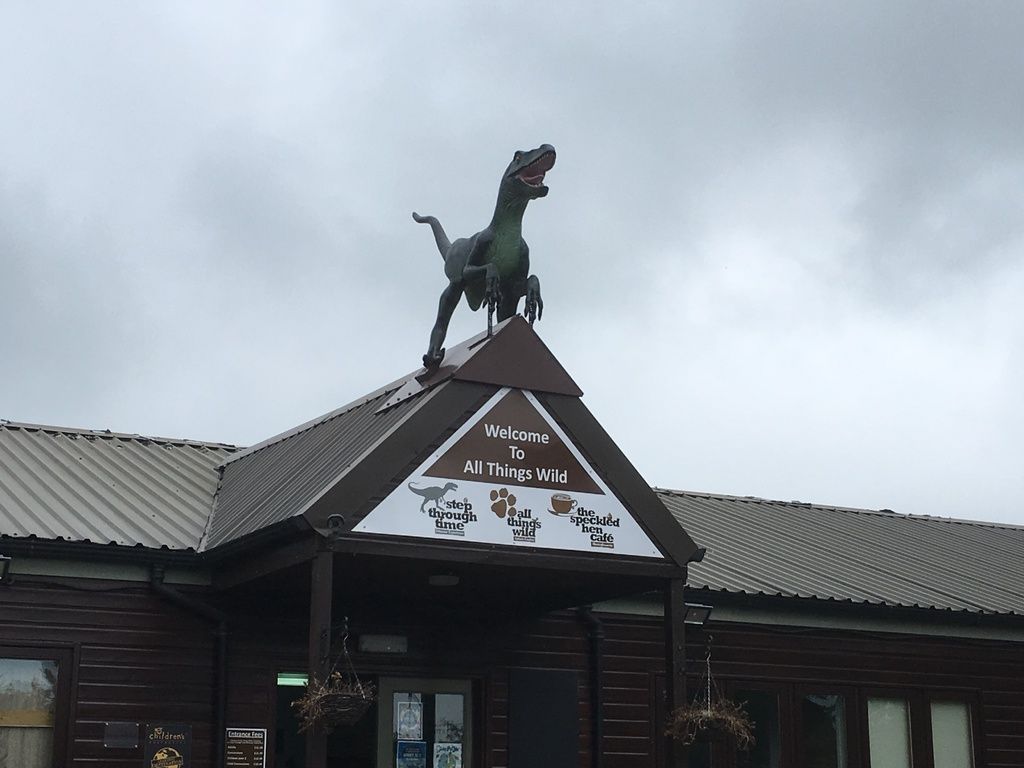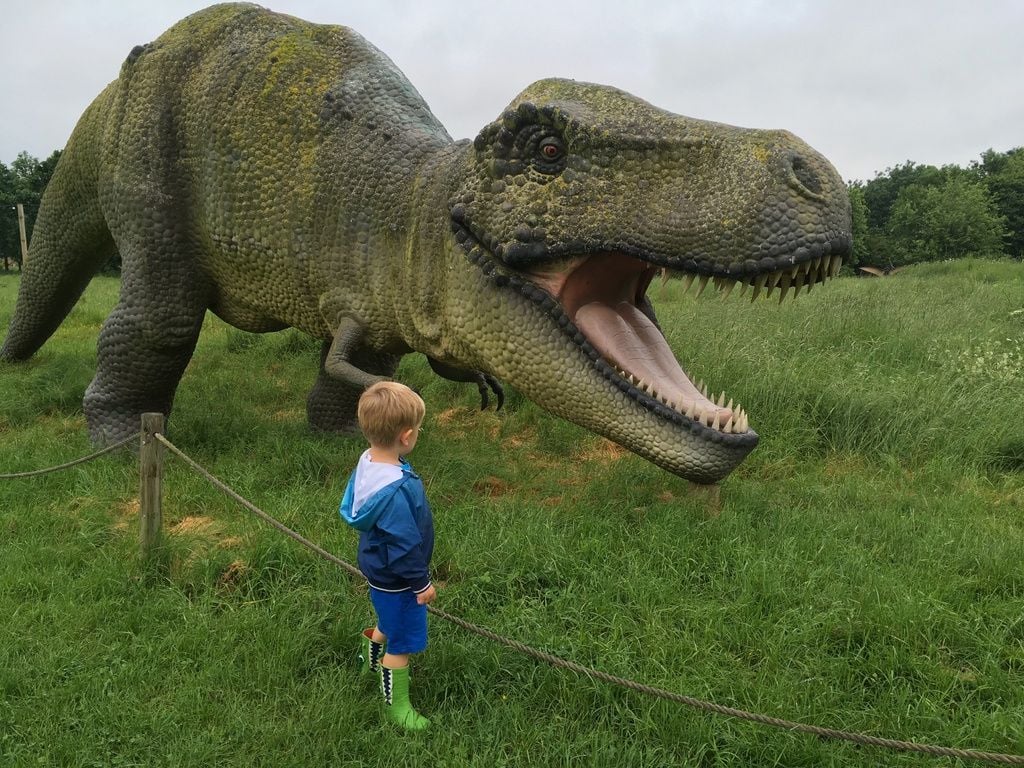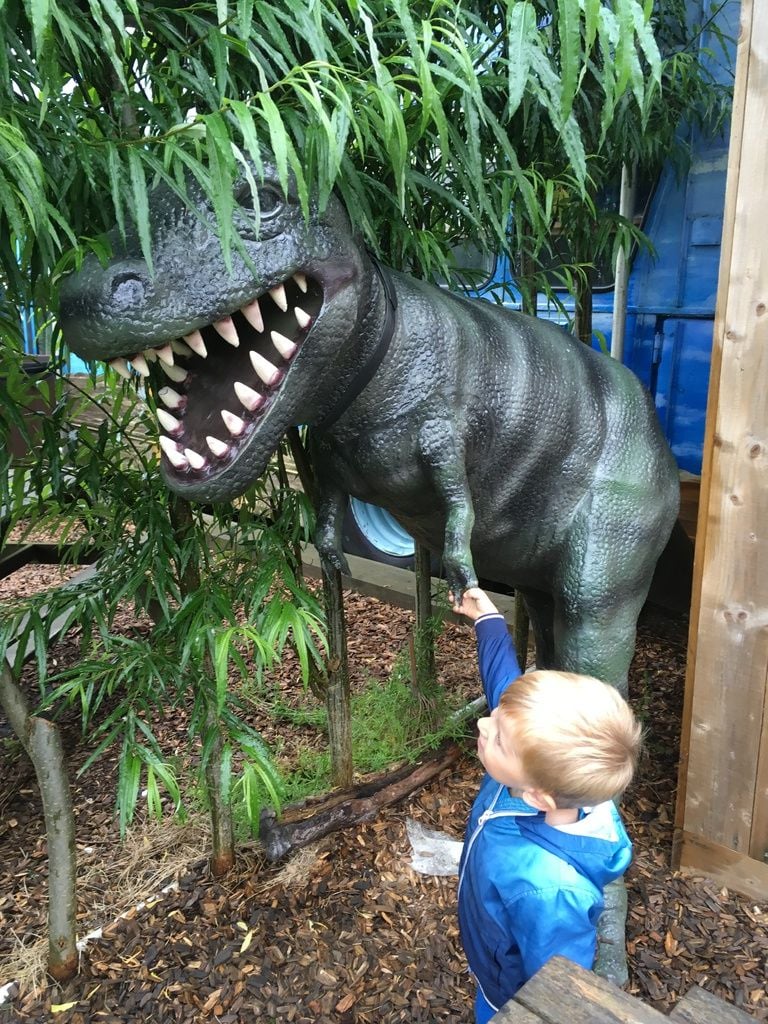 So much to see and do at All Things Wild
I really don't know where to start as there was so much to see and do! On their website they even have PDF you can download and print of '50 things to do' during your visit, so you can tick off as you go along. There's that many things to see and experience. Let's start with the dinosaur section as that's where we went first. When we arrived it said the dino train would start at 11am so we headed there first. It's a tractor that pulls some carriages of seats and it drives around the outdoor dinosaurs which are dotted around some fields and woods. The kids absolutely loved the ride and dinosaur spotting. Reuben was ecstatic as you can imagine! Once off the train ride we walked around the dinosaurs including through a small woodland area where the train didn't go. The dinosaurs were probably the highlight of the day for Reuben. He pretty much talks and walks dinosaurs so it was the perfect location for him.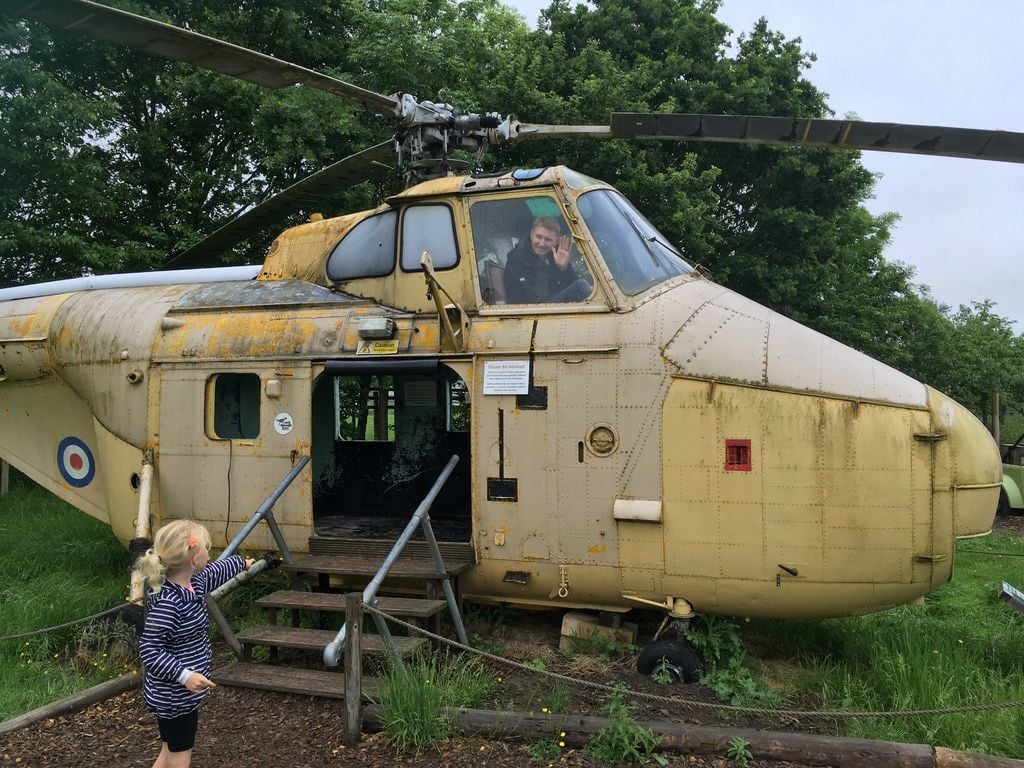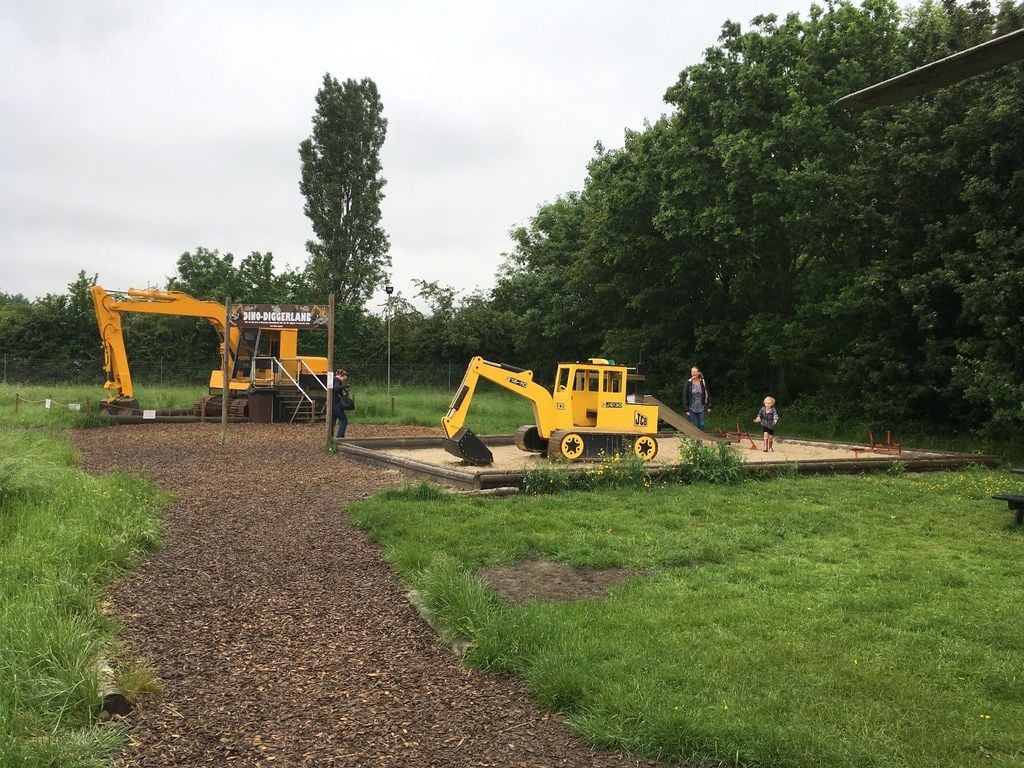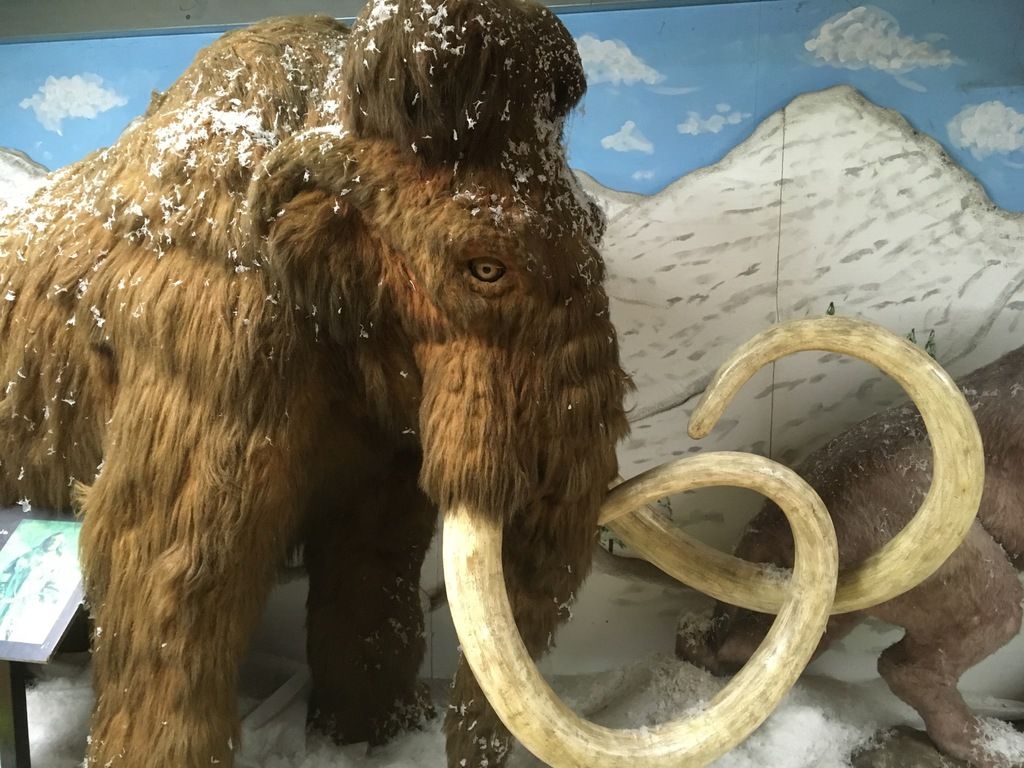 Dinosaur museum
There is also a sort of dinosaur museum inside a barn. There are models of sabre tooth tigers, woolly mammoths and dinosaur skeletons. There are lots of amazing facts and some fossils too. I didn't get to spend long enough in here as the kids just dashed through.
Even if your kids aren't into dinos there is a lot more to see and do. It's an animal park with a petting area of goats, chickens and rabbits. There are some exotic animals such as zebras and colourful parrots. We saw meerkats, rheas, wallabys and porcupines. There's also a lemur walkthrough that opens at certain times which we didn't even experience. We have plenty to still do on our next visit. Indoors there are some reptiles, insects and aquatic life.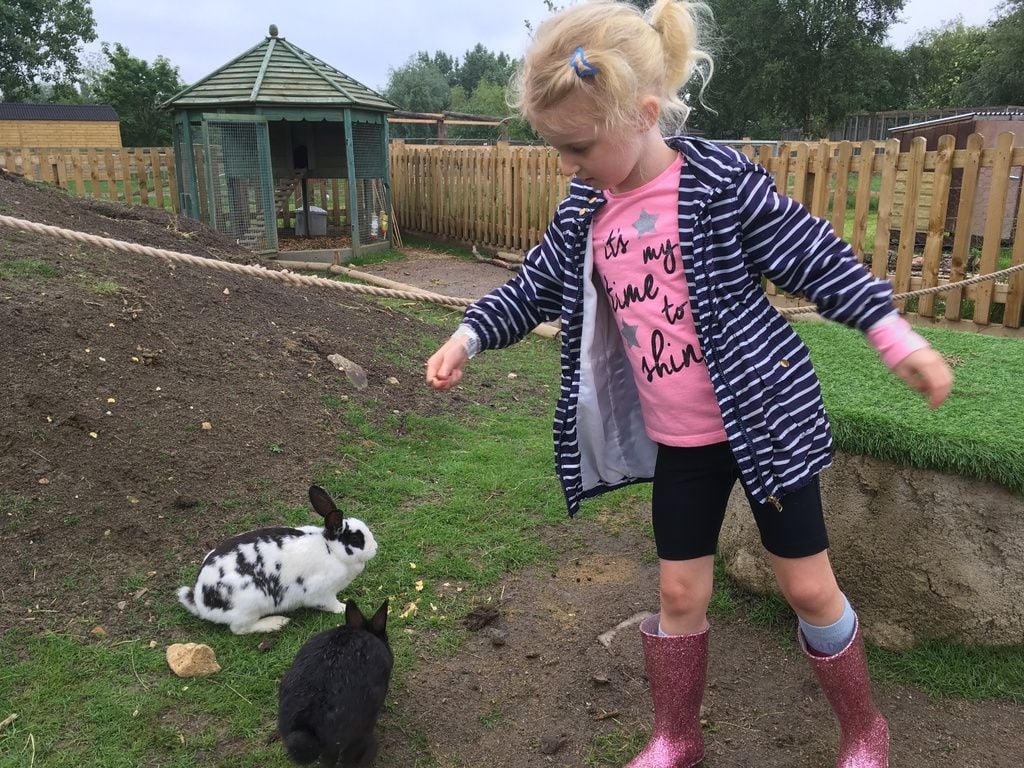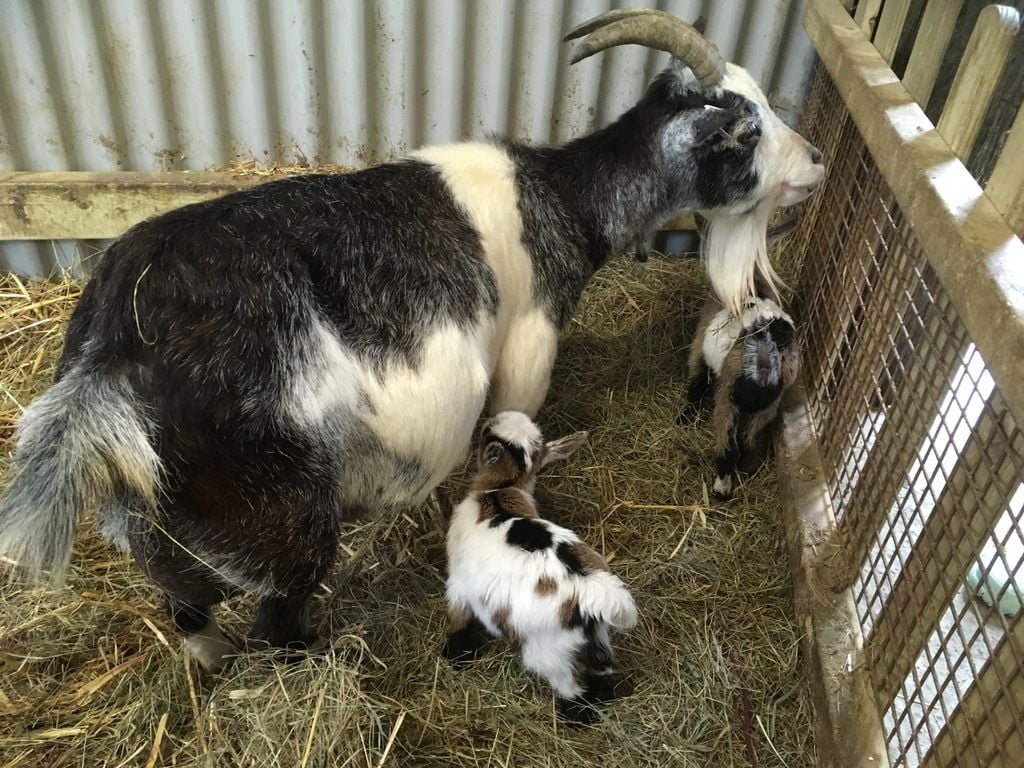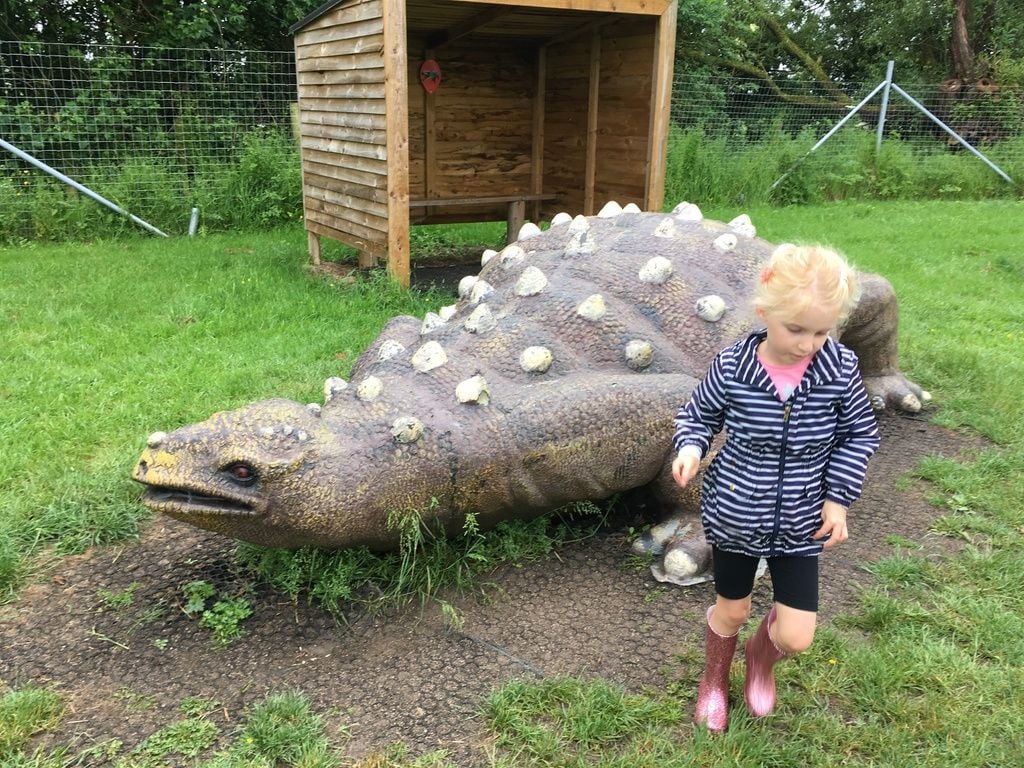 Lots of indoor and outdoor activities for all weather
The day we went was very drizzly and not overly warm so we didn't spend as much time outdoors as we could have. I'm hoping we can attend on a warm sunny day next time and have an even more enhanced experience. There are lots of activities to do outdoors like diggers, mini golf, pond dipping, feeding animals, playparks and so much more. We didn't experience as much of this as we'd have liked as we wanted to keep moving once the rain began!
Indoors there is a large soft play which we couldn't get the kids out of! It's near the café so perfect for the adults to stop for a drink whilst the kids play. We could only drag them out of the soft play with the temptation of the indoor beach! There's a humungous sandpit indoors where the kids can take off their shoes and play with buckets and spades. Another area we had to drag them from unwillingly! There's another play barn that we didn't even venture into. I'm not sure what's in it, but we simply ran out of time.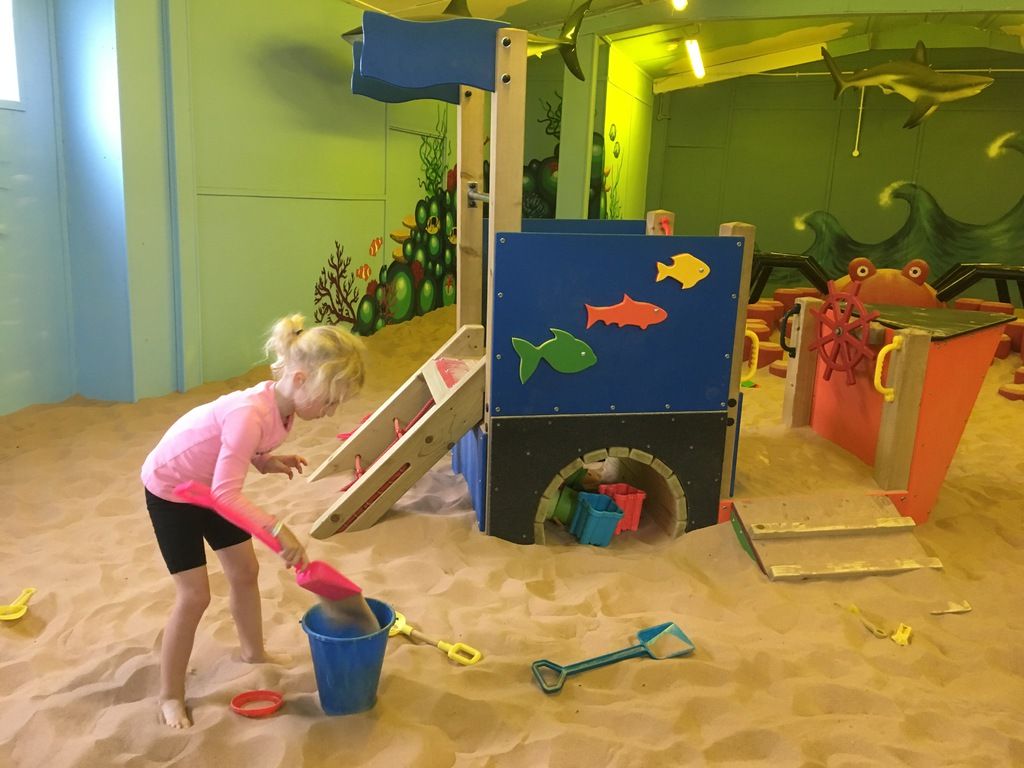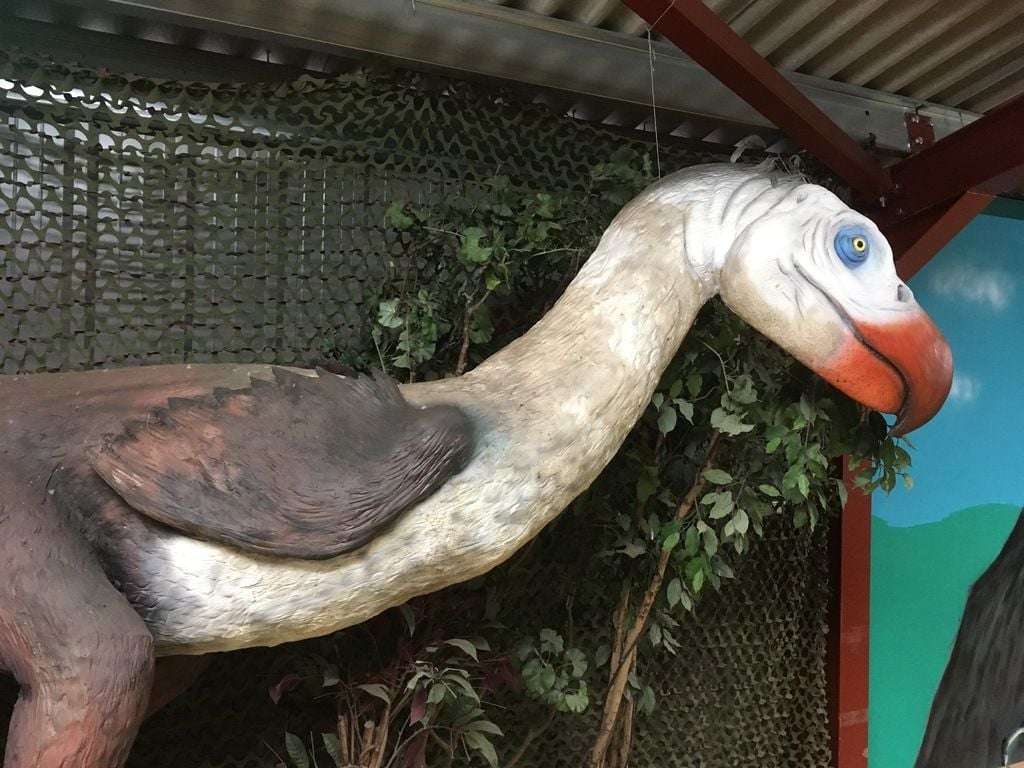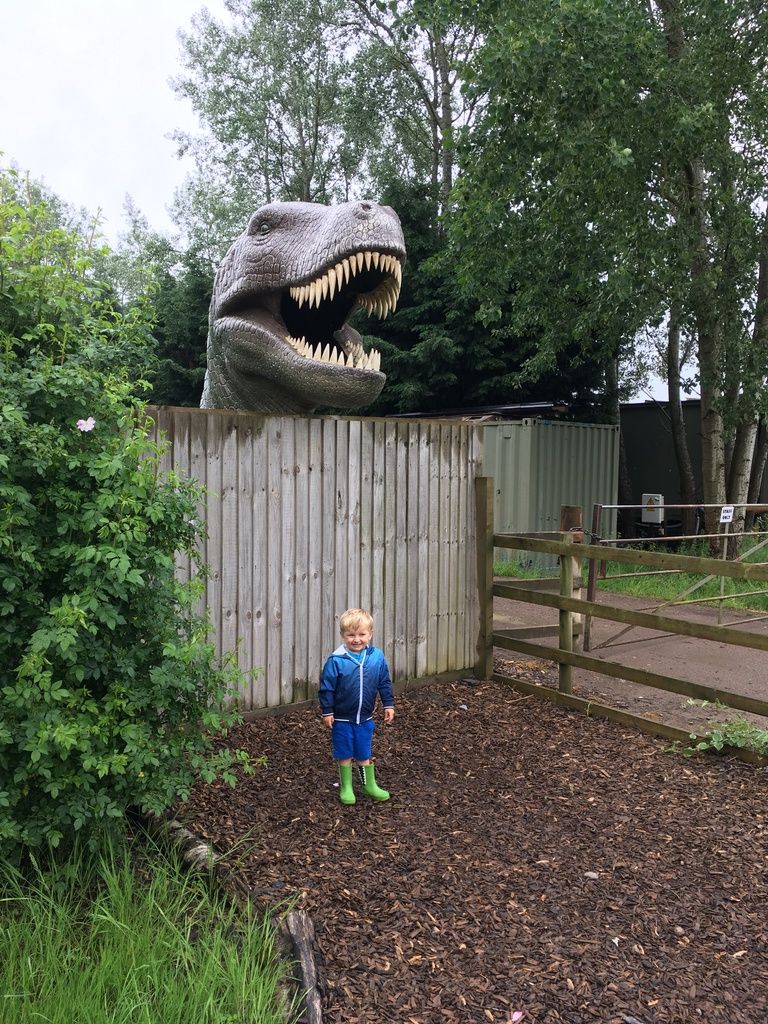 Food options at All Things Wild
There's a café that serves food, but there are also picnic benches indoors. We did a mixture. Some had a picnic and some ordered food. We were all able to sit indoors to eat at some designated tables. In the summer there are plenty of outdoor spaces, meadows and fields to sit at to eat a picnic outdoors.
A great family day out!
For my children who are ages three and six it was a brilliant day out. There was so much to see and do for an entire day we couldn't even fit it all in. Even though it was a drizzly day we managed to have a brilliantly impressive day. I can only imagine that we will have an even more awesome time on a sunny warm day and I hope we will get to do this in the summer holidays.
If you're looking for things to do in the Midlands, you can find their website here: https://www.allthingswild.co.uk