Find your perfect slimming swimsuit at Fashion World
Posted on
With this summer being an absolute scorcher so far we have been making the most of outdoor swimming pools whenever we get a chance.
Luckily our gym has an outdoor pool we can take the children too at certain times, so we can all cool off, get some exercise and just splash about having fun!
I usually just wear a black Speedo costume when exercising, but with it being holiday season and us spending more time than usual hanging out at the pool, I wanted to try something a little more fashionable and stylish.
I was very pleased to be offered the chance to choose some swimwear from Fashion World who stock the most stunning selection of costumes, tankinis, dresses and bikinis.
Find your perfect slimming swimsuit at Fashion World: Review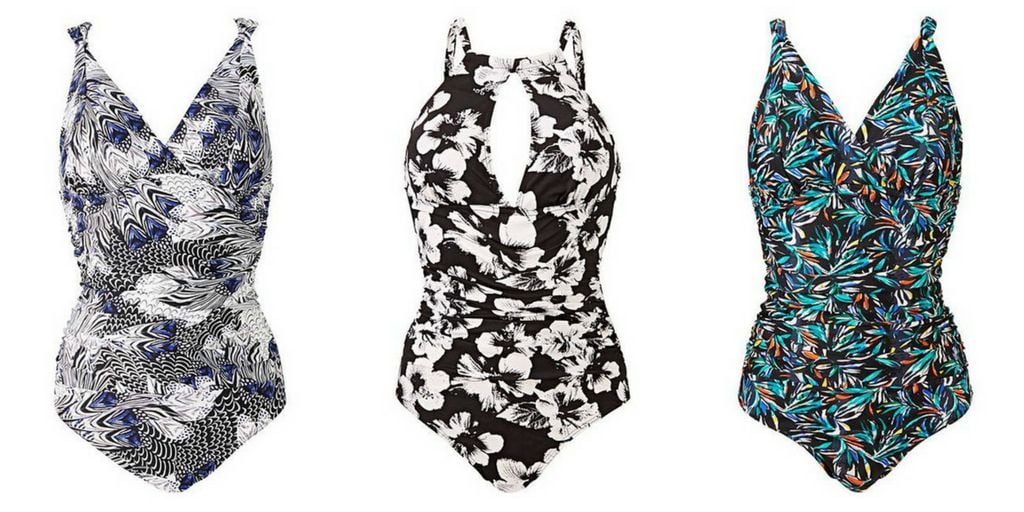 Love it when online shopping looks exactly the same in real life: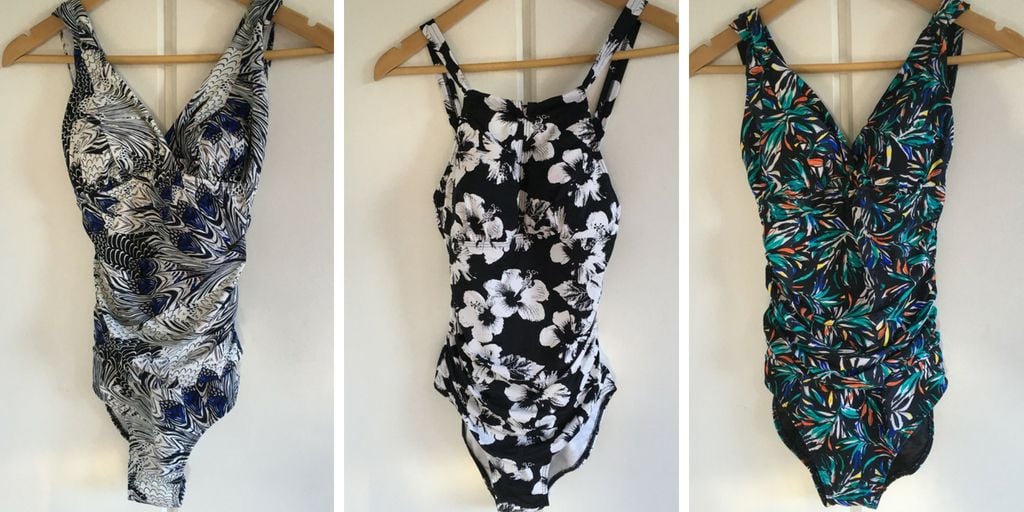 - Feather swimsuit - Floral swimsuit - Palm swimsuit -
I chose three Magisculpt style full swimming costumes which are designed in such a way they give the impression you are one inch smaller.
They are super fitted so they suck in and disguise any wobbly bits and keep everything held in place!
I chose three patterned costumes which make a refreshing change from my usual plain black swimwear. These are bright and colourful and simply perfect for the summer months. The patterns are also great for disguising any lumps and bumps!
Another bonus is the padded cups. My existing costumes don't have this so it's nipples galore, but these have foam pads which thankfully aren't removable and are fixed into place. These give a nice smooth and supportive finish to the bust.
Swimwear for tall women
At around five foot seven I'm not overly tall, but I do start having issues when buying regular sized swimwear.
Even some regular sized tops are too short for me and I always have to opt for longline ranges. I never managed to jump on the onesie trend as the bodies of them were always too short for me!
Before the past year I always wore a two-piece bikini. I still do, but if I'm swimming lengths then I prefer to wear a one piece. I never thought anything of it until I ordered two swimming costumes for the first time last year and when they arrived they didn't fit! My body is just too long.
Thankfully the Magisculpt costumes come in two lengths so I was able to order the long length which fits perfectly. A great tip if you're tall like me and can't find a long range is to choose a costume with adjustable straps instead so you can lengthen them.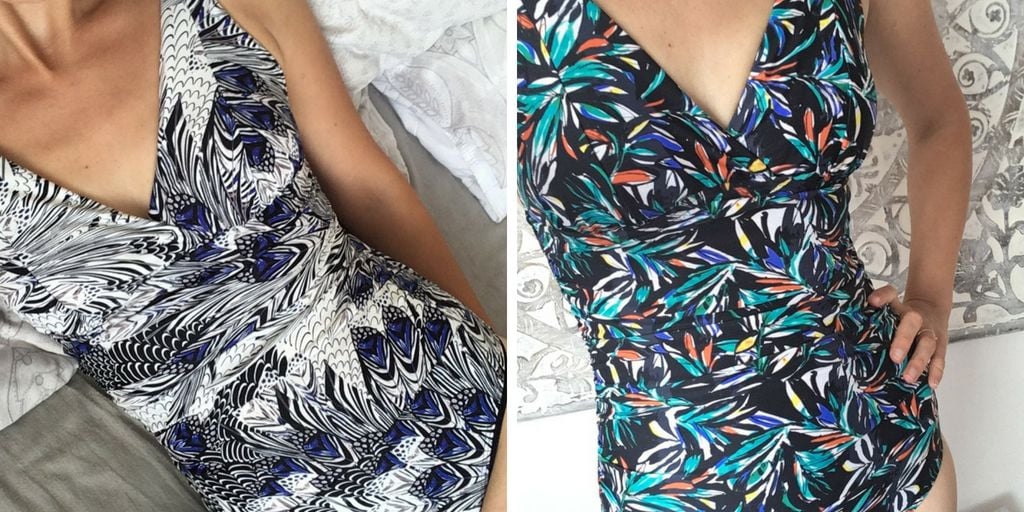 These two fit me best and are my favourites!
The three costumes I received are very snug, so don't be surprised if you can't get them over your thighs at first!
As they offer body control they are not as stretchy as other costumes, so they need a bit of manoeuvring over the thighs and hips before they slide on easily!
There was a warning card with them to state this as otherwise I'd have panicked they were too small for me. Once on they fit beautifully.
Two of them have really thick straps which I think is much more flattering and helps to hide my bulgy bits between my breasts and armpits. I hate those bulgy bits!
More options
If Magisculpt isn't your thing then don't worry. Fashion World stock so many other brands and styles of costume from a curvy range through to maternity styles.
They have plenty of plain, colourful or patterned costumes to suit every taste.
I was very impressed with the selection available and had no problems finding suitable costumes for me. In fact, I could have ordered several more!