Is it time for you to grow your own vegetable garden?
Posted on
4 reasons to grow your own vegetables and fruit
Everyone needs fruit and vegetables. Since we were little we've been told it's an important part of well-balanced diet. They are vital for good health. However, it seems only recently that more and more people are becoming interested in growing them - as well as eating them.
Here in England, allotments are increasing in popularity and for good reason. There is so much to be gained physically, mentally and nutritionally from growing your own delicious fruits and vegetables.

Do you fancy testing out your green thumb and getting more involved in the garden?
There are plenty of reasons why you should consider beginning to grow your own fruits and vegetables.
Saving money
The weekly shop never does wonders for the weekly budget. We all know that feeding a family quickly adds up. So why don't you save yourself a few pennies here and there? After all, they will quickly add up, too.
By growing your own fruit and veg in the garden, you can cut costs on all future supermarket visits. Plus, if you have excess leftover, you could get always bake crumbles or pies and sell a few to sweet-toothed neighbours.
Hobby for all seasons
You may be thinking that as it's getting colder outside, that you won't be able to start this garden project until spring starts. Don't you worry, you can get started as soon as you want to. Thanks to Premier Polytunnels your fruit and vegetables will be protected no matter the weather.
Come wind, rain, or shine, a polytunnel is a must if you fancy growing your fruit and veg. Particularly for us Brits in this versatile weather our gardens always get.
Greenhouses also offer protection and warmth to your seedlings and young plants.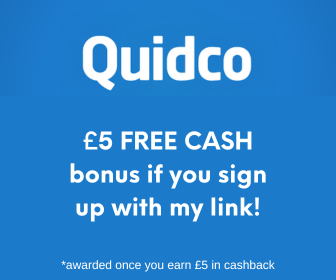 Organic
There's something so satisfying about growing your own food. It's not just the work and watching it grow - it's more than that. You've been there from start to finish so you know exactly what's gone into it.
These days, supermarket foods are filled with preservatives and chemicals. You can never be sure exactly where your food has come from. Whereas if you start growing your own, you can tuck in, knowing full well it's 100% natural as it's come from your very own garden. Or allotment if you're stepping further afield from the house. Still, very much locally-sourced. Just make sure you buy organic seeds and compost to ensure it's 100% organic.
Kid friendly
By growing your own fruit and veg in the garden, it's a great way to get the kids involved outdoors. You can teach them the responsibility of growing and looking after food. Plus, of course, it's a fun way to teach them about the importance of eating healthily and getting their fruits and vegetables. They're much more likely to taste something they've grown themselves.
There are numerous reasons to have a go at growing your own. These are just the start. Read the links below for more beginner tips and benefits.
Don't stop there. Here are more tips and benefits:
Easy grow your own vegetables for children through the seasons
Growing your own: a goal for the New Year? Tips to get you started
6 benefits of allotment gardening
Growing vegetables in pots on the patio as a beginner
Be more eco-friendly + save money by growing your own vegetables