How to start gardening on a budget
Posted on
Read on to learn how to start gardening on a budget. People choose to start a garden for a number of reasons – a need for physical activity, a desire to organically reduce the amount of stress in their lives, the drive to get outside more and connect with nature or maybe it's because they want to reduce their monthly food bills by growing their own vegetables, fruits and herbs
Whatever the reason, gardening is becoming more and more common in urban and inner-city neighbourhoods. Whether you have the space for large, raised garden beds or you are living in an apartment building but want to start a vertical garden; gardening can truly happen anywhere.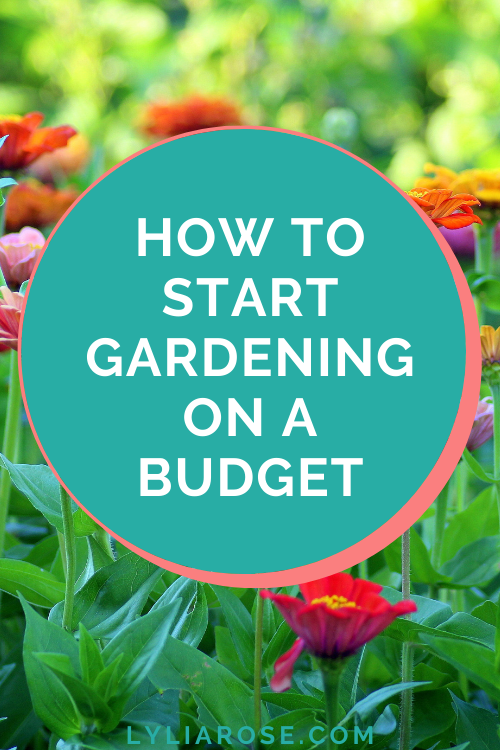 A closer look
The downside to the upswing of budding gardeners is the rising costs of materials. Gardens are not cheap in the best of economies to begin and you may go through a few harvesting cycles before a financial impact is noticed. This can be discouraging to those who are already living on a tighter budget but still want to start gardening for their own personal reasons.
That is why today, we are going to look at how to start a garden on a budget and what is the best way to receive deals on gardening tools, along with materials and seeds.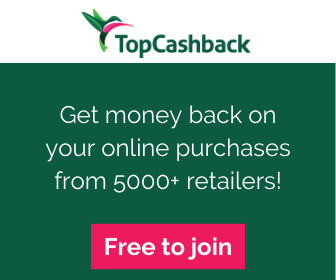 Set a budget and a list of materials needed
The first thing to do when undertaking a new hobby is to set a reasonable budget for the task. Allot a set amount for maintenance materials, start-up materials, and miscellaneous items. To meet each budgetary goal, try:
Visiting your local gardening centre or club for the best deals on gardening supplies. Sign up to garden centre membership cards for exclusive discounts.
Scour car boots for pre-loved gardening tools and other items, such as flowerpots.
Look at online sellers and classified groups (I often give away free plant pots I no longer need on Facebook Marketplace and others do the same, even giving away entire plants for free sometimes!)
Buy items out of season – look for deals on gardening tools in the winter season when most people aren't gardening extensively.
Browse through websites and blogs for the best gardening tools, seeds, soils and more so you are able to make a more informed decision.
For example, you will want a garden hose to supply water to your garden, but you might also want a garden hose reel for storage, safety and more. Want to know more and read more? Then click on the link provided.
Also, start a list of the required materials to start a garden – not items that are popular or modern but the actual items that would be needed to start and maintain a new garden.
The tools that you would definitely need in your gardening toolbox are:
Gardening shears
Gardening gloves
Kneeling pad (unless your garden is indoors)
Seeds
Soil
Fertiliser / compost
Water supply – hose, hose reel, etc.
Start small – grow in time
Don't install a large garden at once unless you have the monetary means to do so. Gardening can be an expensive hobby; especially when starting out so it is always important to start small. Plant a few seeds for each type of vegetable that you want to grow and let the entire cycle finish before looking to expand.
If you are using an outdoor garden; only make a smaller raised bed and separate the different vegetables with drainage trenches. If you are using an indoor garden; try a windowsill garden for herbs or a small soil bed under a grow light. If you are able to use a vertical garden in your residence (on the patio or rooftop of your apartment building); then only grow enough food for your household.
Choose vegetables and fruits that are resilient and can grow in differing climates to ensure a profit or return is made by your garden.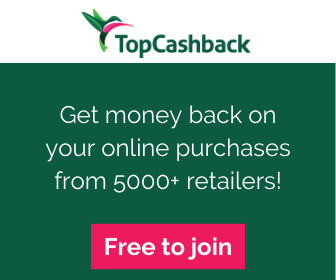 Go organic or DIY
Instead of running out to the local gardening or home hardware centre for supplies; why not go organic and use your creative skills to create some of your own tools?
You can make compost at home using items that are consumed or used on a daily basis. Garden pots and trellis can be made from pallets (ask your local stores if they are allowing customers to take them) or use old tyres (that have been scoured and cleaned) as the protective barriers for your flowers and vegetables. Add some non-toxic paint and spruce up your garden in no time.
Use items found around the house that would normally go in the recycling or trash for containers or storage. Research natural ways to get rid of garden pests and make them in bulk for each garden bed.
Using what you can find for free to create plant pots and vegetable beds, as well as growing organically will not only be better for the planet, but will save money too.
Check out this great list of cheap DIY garden ideas.
Conclusion
It doesn't matter if budgets are tight – there are ways to start your own personal gardening experience. You don't have to rush out and spend large chunks of money in the quest for the perfect garden but instead; start out small and work your way up. Invest in vegetables that produce high quantities (without sacrificing quality) and look for vegetables that grow well in any climate.
Install a small windowsill herb garden or look at installing a vertical garden outside of your residence. These are excellent ways to test out your gardening skills on a budget and a good starting point for vegetables, herbs and plants.
Looking for more ways to save money?
Check out my massive money saving tips section and find some great deals on my UK voucher codes and free money pages!