The benefits of building a garden room office
Posted on
Working from home is the dream scenario for many people, but if that dream becomes a reality, where will you work from? Unless you have a dedicated room that can be used as a home office, then you're going to be working quite literally from your dining table or squeezing a desk into a shared space.
It's not always ideal to have to share space, especially if you have young children running around your feet when you need to work. I'm talking from experience as my office space is shared with the playroom for my children. We are very lucky to have the space for me to fit a desk into, but if I need to work when the children are home then it can be very difficult.
One idea that has popped up in conversation several times with my husband is the idea of building an office in the garden. Looking outside of the space available within the home and instead looking at the space available outdoors could be the perfect solution. In this blog post I am going to explore the benefits of building a garden room office.
Less hassle than an extension
Whilst an extension might be the first obvious choice, they come with a lot more upheaval than garden rooms do. Not only do you need suitable space on your existing property for an extension, but you'll need foundations dug, planning permission, building regulations and the build itself could take weeks, as well as be very costly. Plus you'll have all that noise, dust and inconvenience right where you are living and working. It might not be ideal.
In comparison, a garden room might be built away from the house disrupting your actual home very little. A build can take as little as two weeks. Planning laws are more relaxed and many garden offices will fall under permitted development meaning you won't need to gain permission so long as it's less than 2.5 metres high and takes up no more than 50% of the back garden.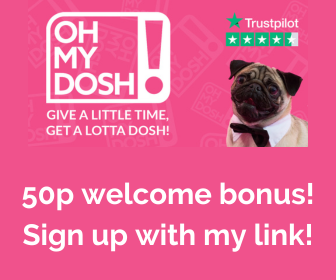 Enjoy the summer weather
There's nothing worse than being cooped up in an office all day long when the weather is glorious outdoors. A garden office with open bi-folding doors, or even just open French doors, will make you feel more connected to your garden and outdoor space and less like you are trapped in a stuffy office.
No need to take up valuable space inside
One of the greatest benefits is not having to sacrifice space inside the home for a home office. You can keep your home exactly as it is and create another room outdoors instead. Of course there are many genius solutions to create a small home office if you have to create something inside the home, but if you have the funds and garden space then a garden office is the perfect solution.
30 second commute
Of course some people have absolutely no room in the house for a suitable work space, so instead will hire an office space or frequent cafes and WiFi spots. Not only can this begin to add up in rental fees and daily coffee expenses, but there is also the cost and time needed to travel to a different location. By investing in a garden room as an office you'll have a 30 second commute, no rent to pay and much cheaper hot drinks!
Better work-life balance
One of the trickiest parts of working from home is being able to separate work and life. It's possible to work all the time and you can never leave work at work, because you're always technically at work! It's a dilemma! By creating a garden office that can be locked shut and forgotten about when you are back in your home, you can create a real sense of division and keep your home simply as your home. Having an office away from the house will create a better work-life balance and a clear mental separation.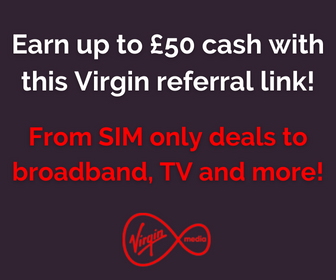 Away from distractions
As well as creating a better work-life balance, it will also help to create a more productive work environment too. As much as it's tricky to switch off from work if you work in the home, it's equally as challenging to switch off from the housework when you are meant to be working! Being at home all day means you are surrounded by chores that need doing and it can be hard to let them go when they are right there in front of you.
Creating a garden office gives a space that is for work only and allows the mind to switch off from any other distractions. It also means there is a place to work that is away from partners and children to allow for greater concentration if work needs to be completed when the family are at home.
There are so many benefits a garden office can bring, from a more productive work day to a better work-life balance. The more I think about it, the more convinced I am to go for it!
Related blog posts:
Setting up a successful business space from your home
How to set up the perfect home office
Why adding a garden room is a great investment
Collaborative post - Photos from Canva