Make money online testing websites and apps with UserTesting
Posted on
As you may have guessed I love finding legit ways to make money online from home. Not only is it a great way to top up my self-employed income, but it also breaks up my day and gives me something different to focus on other than blogging, writing and admin all day long. I recently discovered a new platform to test websites at home and will share my User Testing review with you today.
I joined the website UserTesting at the end of January and completed my first paid test at the start of February. Since then I have made £44.47 by completing six tests. You may have already noticed payments listed on my March 2019 income report and on February's too.
What is UserTesting?
UserTesting aims to provide a better customer experience for businesses by getting real users to test their websites, new features and apps. By using real people, such as you and me, they get a real insight into how a user will use their platform and find things. It's a way to flag up issues with their products from someone who has never used the site before. It shows them what works well and what doesn't and what a real user expects from a site. All this information helps them to improve their website or product to ensure the best customer experience.
How can I make money with UserTesting?
For us regular folks it's a great way to make extra money from home as a website testing. You don't need any special qualifications as they are looking to see how regular customers interact with their websites and apps.
To become a tester you simply need to sign up to the UserTesting platform and complete an unpaid qualifying test to show you can follow the instructions and then you are able to accept paid tests.
How much money can I make with UserTesting?
The regular website and app tests take around 20 minutes to complete and they pay $10 each directly to your PayPal. I have received each payment approximately one week after completing the test. This goes into my PayPal in dollars and I simply click on currencies and convert to change it into pounds. The payments have been approximately £7.42 once converted.
There are also options to do webcam chats and have live conversations with their clients. These pay more and can also take more time. I hate myself on video so I have avoided any of these webchat opportunities, but you could certainly make more money if you are comfortable with these.
The amount of money you can make really can vary. There are tests available every day and how many you can do depends on if you qualify for them and if you see them. They are first come first served and you'll need to check your dashboard each day. I simply leave a tab open with them in and a sound alert notifies me when new tests are added.
There have been days where there are 30 tests or so and I haven't qualified for any of them. This can be quite frustrating and I do wish they'd add more demographic questions in the profile and only match me with appropriate tests.
Overall thoughts of UserTesting
It's another legit way to easily make some extra money from home. It can be frustrating to not be accepted on tests and this can waste time. Hopefully in the future they'll be able to match users with appropriate tests only. The tests I have completed have been straightforward and I've been paid within one week. The app is easy to use, as is the website. The payment is also good at around £7.42 (depending on exchange rate for $10) and the tests have only taken me around 15-20 minutes each.
If you want to make money with UserTesting simply sign up here!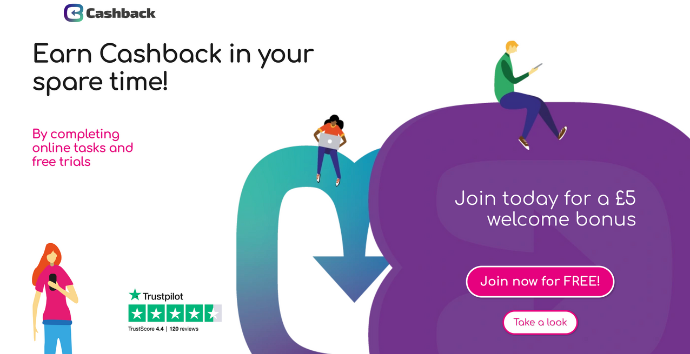 Want to make more money from home, online or need a side hustle? Find loads of ways to make money at home on my blog, as well as my favourite side hustle in my matched betting blog!