My home earnings income report for March 2019
Posted on
I still can't believe we are in 2019. I almost just typed 2018 as I wrote that title! We are now in the fourth month of 2019 and I'm still not used to it! It does mean it's time for a review of how much money I made last month from all my blogging, side hustles and cashback activities.
This is my monthly income report feature where I share how much money I make from home. The income I share is from blogging, various online side hustles, money-making smart phone apps, website testing, matched betting, online selling and I also include cashback.
To read the in-depth reason behind why I share my income reports start with the blog post why I publish income reports
Another great read is how I made £35000 from home in 2018
Thanks for following my journey. Enjoy :)
My March 2019 home earnings breakdown
Please note, this blog post shares my total turnover for the month, before tax deductions and expenses. My expenses differ each month as some are annual or quarterly payments, however my average monthly business expenses, tax savings, national insurance and so on were £830 last year. Deduct this from the total for an idea of my take-home pay.
From smallest to largest:
Streetbees £1.00
Woohoo! A pound from Streetbees! To be honest, I rarely check this app now. When I first got it I checked every day. But every now and then I do have a peek. There are sometimes some paid short surveys that pay £1 to £3 for a few moments of your time.
Read this for more info - Get paid doing simple tasks from your phone with Streetbees

Green Jinn (cashback) £2.10 / CheckoutSmart (cashback) £3.99
I use smartphone apps GreenJinn, Shopmium and CheckoutSmart to save money on items I buy in-store. They are like digital coupons, but you get the money back after the purchase instead, so also kind of like cashback.
Simply buy any of the featured items and then upload your receipt to get cash back.
Shoppix freebie - sign up with my Shopmium referral link and you'll get a freebie!
Related
How to save money at the supermarket with Shopmium


Whatusersdo £5.00
I do website testing at WhatUsersDo and it's so easy! I get paid £5 per test and some of them are only a question or two.
Read my blog post easily make money from home by testing websites for my review.

Shoppix £5.00 (cash) / SnapMyEats £5.00 (Amazon vouchers)
I snap almost all my receipts on apps Receipt Hog, Shoppix, HuYu and SnapMyEats for points which can be converted into cash or gift vouchers!
Receipt Hog freebie - To get some hog slots spins for free on Receipt Hog enter my referral code on the app: Yon60187
Shoppix freebie - If you enter 52YFMN8U when you download the Shoppix app, we can both get 200 tokens when you snap a valid receipt and complete the profile survey!
Related blog posts
Make money at home from receipts with Receipt Hog and Shoppix
SnapMyEats review – earn Amazon gift cards with your food receipts

Matched betting £11.31
I decided to stop matched betting at the start of March as I have been gubbed (restricted from offers) from too many bookies now. I did it for just over two years and it was an amazing way to make extra cash in my spare time whilst it lasted. I could still make a small amount, but I was mostly only able to do this on weekends and I've decided I want my weekends back to myself and to keep all my money making ventures to Monday to Friday. I will still be promoting and recommending Profit Accumulator as someone who successfully used their services for two years and made thousands of pounds.
Tax-free cash in your spare time!
I highly recommend matched betting as it's made me over £5600 in just over two years which is tax-free cash. At first it was very time-consuming, but once I got the hang of it I could make around £50 per hour with the little time I spent doing it. As a side-hustle it is a brilliant and fun way to make extra money from home. There's no need to do every offer and you can take your time working through the sign up offers.
I recommend using Profit Accumulator for matched betting as a beginner. They have so many guides and walk you through the process in the first few offers. If you get stuck you can ask a question in the forum and someone will get back to you.
They also have a 30 day money back guarantee on their memberships, plus you can try the first couple of offers without even signing up to anything to see that it really does work and is so simple once you get the hang of the free bet offers!
See also:
Does matched betting affect mortgage application?
How I earn up to £50 per hour matched betting from home
All matched betting blog posts

User Testing £14.71
I've done a few tests with User Testing now and definitely recommend them. The payments are $10 per test.
There are loads of tests on there, but they need to suit your demographics and so you can't do all of them.
You can sign up at https://www.usertesting.com/be-a-user-tester and I'll write a more in depth blog review soon.

Blogger outreach £30.00
This isn't something I do very much of, but sometimes when companies are looking for more bloggers or product testers then they will offer a finder's fee in exchange for help and time which is always appreciated.

Awin affiliate marketing £35.71
Another payment from Awin - two months in a row which I think is a first!
Awin is an affiliate marketing platform where us publishers/bloggers can have access to over 6000 brand affiliate programmes!
If you want to make money from your blog and socials with affiliate marketing then it's the go-to platform with many brands you know and love already. They also have a marketplace where you can list all your services such as blog posts, giveaways and social shares. I've managed to secure a couple of paid blog posts from their marketplace so far and I hope for more in the future.
Another bonus is you can join their own affiliate programme and you'll get £30 per person you refer to Awin.
It does cost £5 to join Awin, but you'll get that back in your first payment. The payment threshold is only £20.
Related - Make money from your blog with Awin affiliate marketing

Top Cashback £57.17
It amazes me how many people I know who still don't use cashback sites. It's basically money back for all the things you already buy! Sign up and always check for cashback at Top Cashback and Quidco for great discounts at major retailers, airlines, car garages, insurances, holidays and more.

Personal eBay £71.16 and Facebook Marketplace £138.00
I sold a lot more this month as I really went through our attic to see if there was anything else we didn't need. I have now officially sold everything of mine/ours that I can and there's nothing left up there for me to personally sell. Ben still has a junk corner up there that I've asked him no less than 10000000 times to go through. There's stuff that has literally moved from our old attic to this attic and never been touched. I am definitely getting up there with him in the coming weeks to finally sort it out. Then I should have a few more pieces to list and sell.
I sold a few items on Facebook Marketplace. There are so many time wasters there, but when you get a sale it's so much better and easier than eBay. I had some people come over to collect the item and pay within 30 minutes on a couple of items. No negotiating, no fees, no hassle. They are the best kind of sales!
Here's what I sold on Facebook Marketplace so you get a good idea of what I've been selling:
£20.00 - runner rug (from our hallway, but was always slipping and sliding all over the place and I think I prefer the hall without it)
£10.00 - 4ft folding table (from our Wedfest and kept for carboots, but won't be doing any now as cleared everything out on eBay and Marketplace)
£20.00 - 6ft folding table (same as other table)
£8.00 - mailing boxes (lots of left over mailing boxes from my online shop business which I've stopped now and have excess packaging)
£10.00 - wicker storage box (lovely box we used as a toy box when kids were babies, but has since been used in attic as storage and now empty)
£20.00 - chimnea (bought this when we moved in and imagined we'd have time to sit outdoors together on summer evenings. Never happens as too busy and never gets used!)
£50.00 - stools (a brand new set of kitchen stools. We had to buy a set of four when we only wanted two. Thought we'd keep as spares, but decided to sell)
Related - 5 tried and tested ways to make money as a UK stay at home mum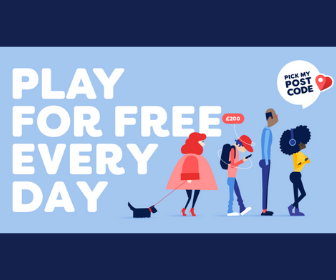 Profit Accumulator referrals £72.85
This is from referring people to Profit Accumulator who I highly recommend for matched betting. I used them for 26 months and made over £5600 in profit in my spare time.
It's great to know other people are signing up and making money too. They have a great referral scheme too, so if you love matched betting then you can make more money by referring your friends and family!
Related - Matched betting milestones 18 months and £5000

Blog writing £1,937.67
A much better month making money with collaborative blog posts. I run four blogs with this one being my main source of income.
Want to make money from your blog? Check out these blog posts:
Make money blogging
Blogging tips
10 ways to make money blogging.
6 secrets to make more money from your blog
How to improve your domain authority (DA)
6 handy tax tips for bloggers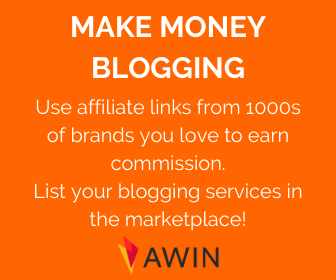 March 2019 grand total £2390.67
More money-making blog posts and links
Check out these links and also the menus at the top of my website for lots more ways to make money from home!
The 5 ways I made £30000 money from home in 2017/2018
How I made £26000 from home in 2017
How to make money from your phone with the Roamler app
Make money from your blog with Awin affiliate marketing
Make money at home with Prolific Academic
Make money online with OhMyDosh!
Make money online with Crowdville
Over £800 cashback in 2 years with Top Cashback
Get £5 free cash if you sign up to Curve with code FL2KH or click https://www.curve.com/join/#FL2KH to sign up and get your free £5 cash! (Cashback is applied after you've used the Curve card at least once in the first 7 days)