How to Make Room in Your Budget for Insurance Costs
Posted on
For many of us, working out our budget is the least fun part of the month. Whether you are a single bachelor or a mum of three, it feels as if life is becoming more expensive for everyone in the UK. With the cost of living crisis and the monetary fallout from the pandemic, many of us are living under tighter budgets than ever before. Staying within our spending limits is becoming both necessary and more difficult.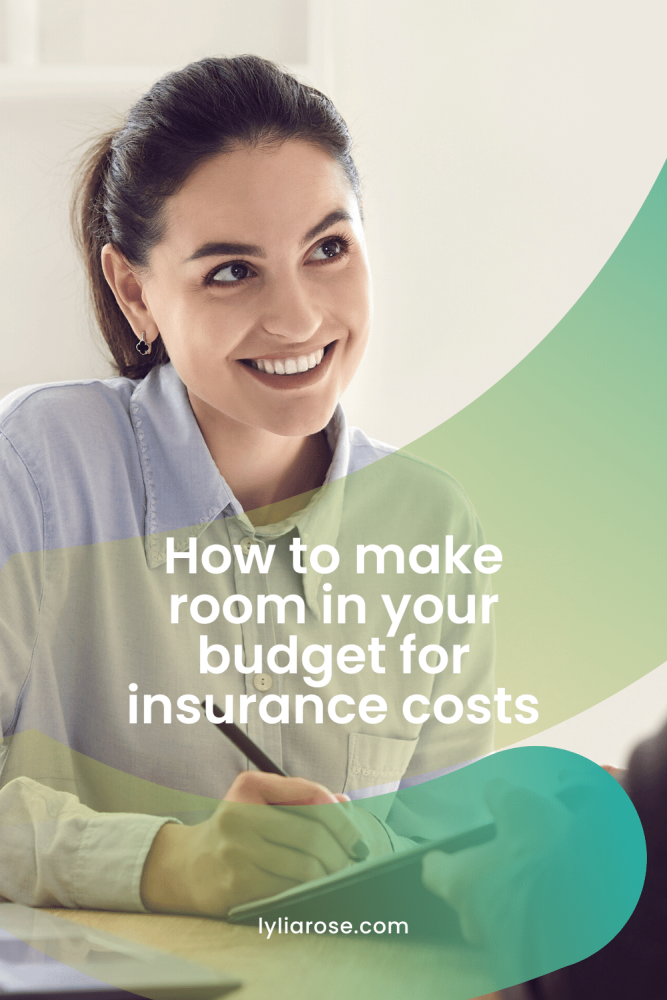 Making room in your budget for insurance
Insurance is something that you will always want to pay for. While the cost of any insurance plans you have will add to your monthly outgoings, they will also provide a significant amount of financial protection for you against a number of unpredictable scenarios.
For example, life insurance will ensure that your children have access to money should something happen to you and your partner. Similarly, there are variations on home and appliance coverage, which will protect your home and all items within it. This means that if things need to be replaced or repaired, you won't have to pay as much as you would if you didn't have insurance.
If you've been thinking about ditching one or more of your insurance plans because of the drain it represents on your monthly budgets, the following budgeting ideas should help you to squeeze it in.
What are the different types of insurance people need?
Before we get stuck in, let's first take a look at the types of insurance people need and what you may already have.
There are many different types of insurance, and the types of insurance that people need will vary depending on their individual circumstances. However, some of the most common types of insurance that people need include:
Health insurance: Health insurance helps to pay for medical expenses, such as doctor's visits, hospital stays, and prescription drugs.
Life insurance: Life insurance provides a financial benefit to your beneficiaries if you die. This can help to cover funeral expenses, outstanding debts, and other financial obligations.
Homeowner's insurance: Homeowner's insurance protects your home and its contents from damage caused by fire, theft, and other perils.
Auto insurance: Auto insurance helps to pay for the cost of repairs or replacement if your car is damaged or stolen. It also provides liability coverage in case you are at fault in an accident.
Disability insurance: Disability insurance provides income replacement if you are unable to work due to an illness or injury.
Long-term care insurance: Long-term care insurance helps to pay for the cost of long-term care, such as nursing home care or home health care.
Renters insurance: Renters insurance protects your personal belongings in a rented property from theft, damage, or destruction.
Travel insurance: Travel insurance covers unexpected expenses and emergencies while you are traveling, such as trip cancellation, lost luggage, or medical emergencies.
Pet insurance: Pet insurance helps to cover veterinary expenses for your pets, including routine check-ups, vaccinations, and treatments for illnesses or accidents.
Mobile phone insurance: This insurance covers the cost of repair or replacement if your mobile phone is lost, stolen, or damaged.
Bicycle insurance: Bicycle insurance provides coverage for theft, damage, or accidents involving your bicycle.
Income protection insurance: Income protection insurance offers financial support if you are unable to work due to illness or injury, providing a percentage of your income during the period of incapacity.
Critical illness insurance: Critical illness insurance pays out a lump sum if you are diagnosed with a specified critical illness, such as cancer, heart attack, or stroke.
Private dental insurance: Private dental insurance helps cover the cost of dental treatments and procedures not covered by the National Health Service (NHS).
Wedding insurance: Wedding insurance offers financial protection in case of cancellation, postponement, or unforeseen expenses related to a wedding.
Gadget insurance: Gadget insurance covers multiple electronic devices, such as laptops, tablets, cameras, and gaming consoles, against theft, loss, or damage.
Remember, the specific insurance needs can vary depending on individual circumstances and factors such as location, occupation, and personal preferences. Consulting with an insurance professional or financial advisor can help you determine the most suitable types of insurance for your situation.
Prioritise your insurance
Before you consider the general budgeting tips that can help you to make more room in your budget for insurance, you should first go through exactly what insurance policies you have and work out which you need to keep and which you could live without. Most people will need a type of Homeowners Insurance Cover when owning a home, or a contents insurance if a home is rented.
For most of us, there are a number of things that we want to have insurance policies for at any given time, but there may be some you could either do without or perhaps roll into a single insurance package with another provider. For example, certi.uk offers a range of home emergency cover packages that provide everything from boiler cover to home emergencies involving plumbing or electricity. Even the most basic package will entitle you to round-the-clock boiler service when you need it, but you can also throw in plumbing and electricity for a very reasonable price. These kinds of packages are much more cost effective than buying each insurance plan individually.
Make sure you're not doubling up on insurance policies. For example, you may have a special rewards bank account that offers mobile phone insurance, but you could also be paying for a second mobile phone insurance with your mobile provider. The same goes with travel insurance and breakdown cover. Check if any of your reward current accounts already offer these policies so you're not paying twice.
Another important consideration should be your family. Perhaps you and your partner have sepearte life insurance policies? It's possible to save money by combining these. Recent years have been trying for many but it's still possible to find the best life insurance for families for 2022 when you shop around. Insurers are able to offer cheaper life insurance policies to spouses and co-habiting couples because statistically, they tend to live longer. If you have children then you may want to look into child insurance too.
Also ensure you're not paying for any insurance you don't need such as pet insurance when you no longer have any pets or vacant home insurance for a home you no longer own or once inherited. Check your accounts and make sure you know exactly which insurances you are paying for and why.
Work out which types of insurance are the most important for you and ensure that you can budget for these. Then follow the below tips to help make room in your budget to afford your necessary insurances.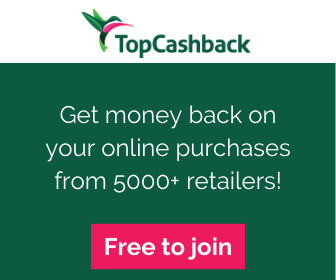 Set yourself a budget
Setting a clear budget will make it much easier to manage your money and give you the extra headroom that you need to factor in your insurance costs. There are a number of ways that you can go about setting a budget, but you should write it down in some way, even if it's just as a note on your smartphone. I have a spreadsheet on Google Sheets which I can access on any device, including the Sheets app on my smart phone.
Once you have set a budget, the next challenge is to make sure that you are able to stick to it. There is no sense in setting yourself a budget if you're not able to stick to it, in fact, this will end up being counterproductive and will demotivate you.
If, when you first start using your budget, you are finding it too difficult to stay within it, then that's normally an indication that you need to adjust it. Some people will require more time than others to adapt to a new budget, especially if it means making some lifestyle changes and cutbacks.
Make a note of all your incomings for the month and then list your outgoings. Your outgoings should include your mortgage/rent, utility bills and your insurance payments. These are non-negotiable from your outgoings list and take priority.
Then comes food and fuel. Whilst these are also possibly non-negotiable, you might be able to reduce your monthly food or fuel shop so the amounts can sometimes be negotiable.
Next comes everything else… after you have paid your insurance bills.
If money and budgeting is really tight then read on for more tips on how to reduce your expenditure and even save more money each month.
Track your spending
Tracking the amount that you spend won't just make it easier to see how successful your budget is, it will also make it clear to you how much money you're spending. Many of us find it difficult to visualise the amount of money that we spend, especially when we spend primarily through digital means or online.
There are some really great apps available for helping you to not just track your spending but identify ways that you can reduce it. Spend some time looking in the app store and find an app that works for you. Alternatively, you can just keep your own record in a notebook or using Google Sheets like I mentioned above. You can set up a tab for your budget and a tab to track your spending.
If you want to get really serious about it, plotting your spending into a graph is an excellent way of visualising exactly how much progress, or lack thereof, you are making. If you want to know how much you are spending in the supermarkets each month then the HuYu app is great for tracking this, as well as letting you earn some gift vouchers from the receipts you upload!
Create a savings account
Having a dedicated savings account will help you to save money in a number of ways. Many people underestimate the psychological effect than a savings account has, but anyone who has experimented with one will be able to attest to how effective it is at encouraging the owner to save money.
With most banks, you can open a basic savings account for free from your smartphone by using the app. If you are already set up with mobile banking, simply log into the app and see if it gives you the option anywhere to make a new account.
As with most other budgeting methods, the key to success with a savings account will lie in your powers of self-control. If you lack willpower, then you might want to think about looking for ways to make it more difficult to spend money.
For example, you can have a dedicated account that you have to move money into before you can spend it. If you only carry the card for this account with you, it will be the only one you have access to, and you'll have to physically move money from your main account into this one before you can spend it. This will help you to keep tabs on how much you're moving and spending.
Having a separate spending account, bills account and savings account can help you manage your money a lot better and to visually see the balances of each.
Pay off your debts
It is much easier to budget when you aren't under the cloud of debt. That makes everything more difficult and sorting it out as soon as possible will be the key to minimising its impact on your finances.
If you are struggling to meet the minimum repayments on any of your debts, you should contact the lender and see if they will accept some kind of payment plan. In most cases, they will be more than happy to get something rather than nothing and so will be willing to accept a reasonable payment plan should you put one forward.
If you are really struggling or are in debt crisis like I once was (paying debt off with debt and getting further and further into debt without ever paying anything off) then seek professional help and consider a debt management plan if this is the right option for you. You should never cancel an important insurance policy in favour of paying debts. A reputable debt management company will let you have all necessary outgoings like mortgage/rent, bills, food and insurance before they take any debt repayments.
Another way of reducing the burden of debt is debt consolidation. This essentially involves rolling your existing debts into a more manageable one. So, in some cases it may make more sense to take out a loan to pay off a bunch of debts if paying that loan back would be much more manageable. Or even better could be to move all debts onto a 0% credit card so you are not paying any interest on the credit whilst you pay it off.
How to save money on insurance
In addition to the tips mentioned earlier, there are several other strategies you can employ to save money on insurance. By implementing these ideas, you can potentially reduce your premiums and make your insurance more affordable. Here are a few practical suggestions:
Shop around for the best rates: Don't settle for the first insurance quote you receive. Take the time to research and compare rates from multiple providers. Each company has its own pricing structure and discounts, so you may find significant variations in premiums for the same coverage. By exploring different options, you can ensure you're getting the best deal possible.
Use comparison sites: Use comparison sites to see if you can find a better deal. For example, when searching for a car insurance policy in the UK, use confused.com, and then moneysupermarket.com and finally TopCashBack Compare to find the best price.
Bundle your insurance policies: Many insurance providers offer discounts when you bundle multiple policies with them. For example, combining your home and auto insurance or adding other types of coverage, such as umbrella insurance, to your existing policy can result in lower overall premiums. Bundling simplifies the insurance process and often leads to cost savings.
Increase your deductible: Consider raising your deductible, the amount you pay out of pocket before insurance kicks in. By opting for a higher deductible, you can lower your monthly premiums. However, it's important to assess your financial situation and ensure you can comfortably afford the deductible should you need to make a claim.
Take advantage of discounts: Insurance companies often provide various discounts that can help you save money. For example, you may qualify for discounts based on your driving record, age, occupation, or affiliations with certain groups or organisations. Inquire about available discounts and see if you meet the criteria for any of them.
Pay your premiums on time: Some insurers offer discounts or incentives for policyholders who consistently pay their premiums on time. By maintaining a good payment history, you can potentially save money on your insurance and establish a positive credit history. It may also be possible to save money by setting up a direct debit or for paying the premium in full each year.
Maintain a good credit score: Your credit history can impact your insurance rates. Insurers often consider credit scores when determining premiums for auto, home, and renters insurance. By maintaining good credit practices, such as paying bills on time and keeping credit card balances low, you can potentially qualify for better insurance rates.
Install safety and security features: Making your home or car more secure can lead to insurance discounts. Installing smoke detectors, burglar alarms, or anti-theft devices in your home or vehicle can reduce the risk of potential claims and lower your premiums.
Review your insurance policies annually: It's important to regularly assess your insurance needs and review your policies. Life circumstances change, and you may find that certain coverages are no longer necessary or that you require additional protection. By evaluating your policies annually, you can ensure you have the right coverage at the best value.
Purchase your car insurance using a cashback site: Once you've found your best insurance quote, you may be able to get cashback if you purchase it via a link on TopCashback or Quidco. We regularly save £30 to £40 on our annual car insurance premium and also home insurance premium by doing this.
By implementing these strategies, you can potentially save money on insurance without compromising the protection you need. Remember to review your policies periodically and stay informed about available discounts and options to optimise your insurance costs.
Strategies for negotiating insurance rates
When it comes to negotiating insurance rates, there are a few strategies you can employ to potentially lower your premiums.
First, research and gather quotes from multiple insurance providers to have a strong basis for comparison. Armed with this information, you can leverage competitive rates during negotiations. Highlight your loyalty as a customer and inquire about any available discounts or promotions.
Emphasise your good driving record or any safety features you have installed in your home or car. Additionally, consider raising your deductible or adjusting your coverage limits to find a balance between affordability and adequate protection.
Remember to approach negotiations with confidence and be willing to explore different options to secure the best insurance rates for your specific needs.
Final word
If I haven't already said it enough then prioritising your insurance bills is really important. Having insurance on your home and most valuable possessions will give you peace of mind and financial protection. Insurances such as life insurance can ensure that you are prepared for every eventuality should the worst happen to you or your partner, or both. Could you afford the mortgage payments by yourself if your other half died unexpectedly? That's what life insurance can cover. It's a massive peace of mind and worth paying for, just in case.
No matter where you live, you should be able to find suitable life insurance for yourself. In the US colonial life insurance can cost only $9.95 per month, so it's easy to budget for each month. In the UK there are policies for as little as £5 per month. These are amounts that really can be budgeted for by almost everyone.
If you are struggling to make room for insurance when you are putting together your household budget, it is worth spending some extra time to see if you can find a way of incorporating it. It may seem like a pesky outgoing and you'd rather spend the money on something else, but you won't be thinking that should the worst happen and you need to make a claim on your insurance!