Is matched betting free?
Posted on
Matched betting is a brilliant way to make extra cash from home in your spare time. I did matched betting as a side hustle for two years and made almost £5700. I've read accounts of others who have made that sort of money in two months using the technique!
That's incredible and they have probably learnt a lot of different strategies to me and had a lot of time to devote. Some people even do it full-time which is crazy, but true according to those I met in matched betting forums when I was taking part.
There are lots of ways to supposedly make money online that sound super dodgy because you have to pay a fee or buy something to get started. Usually these sorts of schemes scream 'it's a scam' as you fear you'll hand over your cash and never see it again. Matched betting isn't technically free, but you can try some of the offers for free to get a taste for it.
So if you're wondering, is matched betting free? I will explain all in this blog post.
First, if you're wondering what on Earth matched betting is and how you can make money, watch this.
Matched betting explained + made easy
Is matched betting free?
So the big question is whether matched betting is free to do and my answer is yes and no.
You probably could learn the technique and do it for free yourself if you were confident enough. I'm not sure if a free matched betting calculator exists, but perhaps you could find one or invent one and then yes, you might be able to do it for free if you understand the mathematics behind it all.
I don't understand it all.
So for me it was totally worth paying a subscription to Profit Accumulator to learn how to do matched betting using their software and calculators.
They saved me time by finding all the bookies offers, finding me the bets I needed to place and then calculating exactly how much I had to bet.
I didn't need to understand anything. I just had to use their platform and follow their instructions to make up to £50 per hour in my spare time.
So my answer is really no, I don't believe matched betting is free as you'll want to choose a platform like Profit Accumulator to guide you through the process and make it as simple as possible for you.
Try matched betting for free
That said, you can actually try matched betting for free. Profit Accumulator share their first two offers with you for free. This is so you can get a taste of matched betting and see that there really is a profit to be made.
If it's not for you then you don't have to do anything else. You don't have to sign up.
If, like me, you realise it's an amazing way to make extra cash as a side hustle then you can subscribe to their service after you've completed their first two matched betting free offers.
How much does Profit Accumulator cost?
Their fee was £17.99 per month for my first year, then £14.99 per month after the first year as a loyalty reward.
They also offer an annual subscription which offers the best value if you're in it for the long haul. I did it for two years and should definitely have made the most of the annual subscription, but I never knew how long I was going to do it for and wanted to spread my payments out.
What is matched betting?
Profit Accumulator say
"Matched betting is best explained as free bets offered by online bookmakers for risk-free profit. In short, matched betting is placing bets on both outcomes so you are guaranteed a win."
It took me a while to get my head around how it worked, but once you start doing it then it gradually makes sense. Profit Accumulator walk you through the easiest offers first so you build up your knowledge.
You don't need to understand the equations behind it all as their calculators do it for you.
I have several blog posts sharing my journey and some popular matched betting FAQs if you want to learn more. Or pop over to Profit Accumulator to learn from the experts!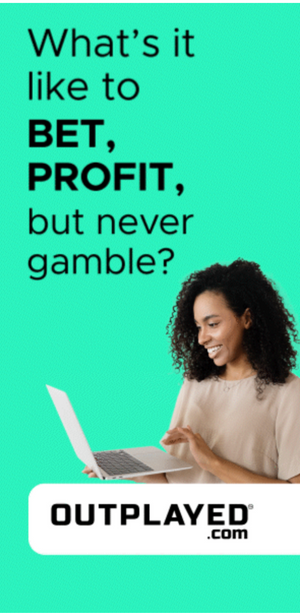 Follow my own matched betting blog journey here:
More matched betting blog posts: