5 of the easiest ways to save money
Posted on
Nowadays, making money is vital to survive in the modern world. We all need to earn enough to pay our mortgage or rent, bills and for food as the minimum. Plus most of us work even more so we can afford to treat ourselves, go on holiday and save for our future.
Many of us are hard at work in the corporate world so we can afford the lifestyles we desire now and in the future. There are also those of us who are working hard on our own businesses to try and build a better financial future for ourselves too.
Our working lives can really start to feel like quite a slog! Many of us don't retire until we are in our 60s or 70s and that's if we make it that far! Earning money is pretty hard as we dedicate most of our time to working, only having four weeks off per year to go on adventures or pursue hobbies.
Money itself can also start to feel like a struggle too, especially when bills keep rising and we have debts to pay. As much as we try to be good financially it can sometimes feel like a losing battle. Just as we make headway with our savings account, the car breaks down or the boiler breaks! Life is full of unexpected financial emergencies and sometimes we aren't prepared.
But don't let that stop you from saving or make you worry. There are lots of ways to save money and having some money ready for an emergency is the best financial situation to be in. That way you don't need to borrow money or get into debt unexpectedly.
Even if you only earn a small amount, there are ways to cut costs and make savings. You simply need to have the right information available to you and then you can make the right financial decisions.
To get you started, here are five of the easiest ways to save money.
5 easy ways to save money each month:
1. Pick the right bank account
Everyone has their own current bank account to have a safe place for their hard-earned money. Of course this is also how most employers will pay you as we move towards a cashless society. No more wages in envelopes! Of course it also means you can pay for things easily by card as many bookings and purchases are now made online. The best way to start saving money is by choosing the right bank account.
There are lots of reasons why picking the right bank can help you save money as many of them offer different types of current accounts and rewards. For example, we have a rewards account that gives us 2% of our monthly bills back as a cash reward payment! The bank account costs £2 per month, but we get around £7-8 in rewards so we are basically making up to £6 in free cash from our bank each month!
Some banks also offer much better savings rates if you are a current account customer of theirs. You'll have access to much higher savings interest rates than most. If you're planning to save into a savings account then shop around for the best savings account rates.
Plus, if you switch your current account you may even get paid for this too! Some companies will actually give you cash to switch your main current account to them for your everyday banking.
There are lots of websites online that will help you compare the best current accounts and linked savings accounts today.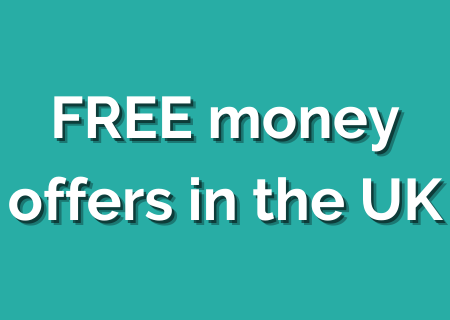 2. Using your credit card in the right way
Owning a credit card can be another great way to save money. Yep, it sounds crazy, but credit cards can be really useful when managing your finances and saving money. It's just about picking the right credit card deal.
For example, we have a Tesco Clubcard credit card that we use for all our purchases. We then pay this back each month. We shop on the credit card as not only are our purchases and bookings covered, but we get Clubcard points on all our purchases. We can then use those points to pay for shopping in Tesco or we exchange them for restaurant vouchers to enjoy free meals out.
More importantly, our credit cards are 0%. Our latest credit card is 0% for 30 months and although we always pay it off each month, if we did need to borrow some money for a large purchase then it's a much better idea to borrow it from a 0% credit card instead of a creditor that will charge us interest.
The right way to own a credit card is to choose one with 0% interest when possible and to make sure you only keep it for emergencies or to take advantage of any cashback and rewards.
If you start using it to buy yourself things you can't otherwise afford then you're going to get in trouble. Only use your credit cards responsibly to save money in emergencies or to reap any rewards.
3. Manage and limit your holidays
Vacations are important for everyone and perhaps even more so for those who are experiencing work stress in their lives. Having a busy work life can cause stress and it's important to take a break to rejuvenate. It's also fun to take a trip away to explore the world and to have new adventures. Holidays can be expensive business though, so it's important not to get carried away and to budget for a holiday that you can afford.
There are lots of ways to travel more affordably such as going on a multigenerational holiday or booking a budget Airbnb. You could also skip paying extra for hold luggage when flying and just taking cabin luggage with you. In February we've managed to save ourselves £320 by opting to take hand luggage only as a family of four on a flight whereas usually we'd book luggage into the hold. We'll just be packing minimally. We have also found a three bedroom Airbnb accommodation in Portugal for only £20 per night so have snapped it up.
By making some smart choices with your holidays you can save a lot of money. It's just important to make sure you don't get carried away by the travel bug and only book what you can afford. Or save up for your dream holiday instead of getting in debt over it.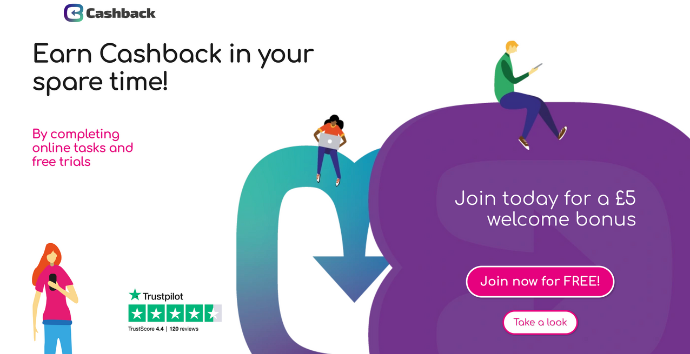 4. Learning to fix your things instead of buying a new one
One of the most effective ways to save money is to stop buying new when something breaks or has slight wear. Instead, learn to fix it or upcycle it to give it a new lease of life and save some money in the process.
It can be a challenge to live in a consumerist society where people always want the latest things, especially when you are saving money. However with the rise of concerns about the environment more people are questioning their shopping habits and choosing to be more conscious shoppers. It's a much better way to live for the planet and for your wallet.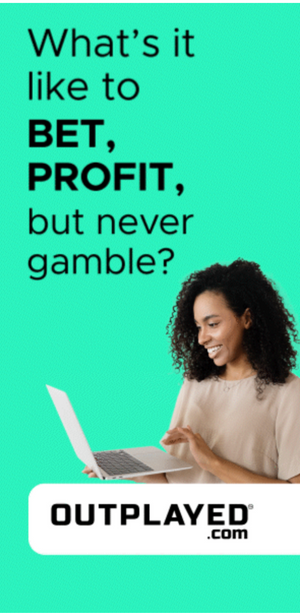 5. Quit smoking and drinking alcohol
Every year there are millions of people dying early and unnecessarily from diseases caused by smoking and alcohol. It's so important to kick your bad habits and live a better lifestyle. Bad habits cost lives as well as a lot of money.
Alcohol and tobacco are very expensive to buy, especially for a daily habit. A 20-a-day cigarette habit could set you back £70 per week! That's £3640 per year! Just think of all the other things you could spend that money on. You might even be able to afford that luxury holiday you dream about!
There are so many ways to quit smoking; you just need to find the right method for you. If you have an addiction then you can seek support from your doctor, or even online or in support groups.
Final word
Those are just five ways you can start saving money and making better financial decisions. Saving money is easier if you set a goal and commit to it. There are lots of other ways to save money and I share lots in my money saving tips section. You can also visit Live Well for lots of financial and money saving tips. At its very simplest you just need to budget your money wisely and only buy the things you really need or save up for those you don't!
Related blog posts: