How to save money when buying a new car
Posted on
A car is a serious investment that will set you back a fair amount of money, but it also brings the freedom to travel as and where you like in the comfort of your own vehicle. When buying a car, there are a number of factors that you need to consider, most importantly your budget. Remember to factor in more than just the initial cost of the car: there is also insurance, repairs and MOTs to consider. If you have been looking for a great deal for a car in excellent conditions with no success, maybe this is why you're failing at finding these for sale anywhere.
Here are some ways you can save money when buying a car so that you can enjoy all of the benefits of having your own wheels without all of the expense.
Think about what you really need
When looking for a new car, the first thing you need to think of is what sort of vehicle you want. There are many factors to consider: from the number of seats to the size, brand and classification of your car, every aspect of your new vehicle will affect the cost. Think about what you want from your new car and what features are negotiable and which are not.
Consider the cost of repairs
A car is a long-term investment, so make sure that you prepare for all the costs involved. One of the major expenses you have to take care of is repairs, so research how much new parts and repairs will cost. You should be able to find a site online that allows you to research the cost of spare parts, so that you can get a rough idea of what the future costs will be and incorporate these into your budget. Using repaired car parts can save money over buying brand new car parts, so look for reconditioned components when you need a car part before automatically shopping for new.
Compare car insurance
Explore the options for insuring your new car before you buy the vehicle, so that you can include this cost in your budget. There are hundreds of UK providers so finding one who suits your requirements should be fairly easy, especially if you use a comparison website. One thing to watch out for is if you're based in Northern Ireland, as not all policies cover you there. This is where you'd better off using a site like CompareNI.com, which is specifically designed to help you compare car insurance NI policies. By using a site like this to shop around you should be able to get the best deal to suit your needs and ensure that you choose a car that will not be excessively expensive to insure.
Remember to check out the cost of tax for your car
Car tax is determined by the amount of emissions it produces, so make sure that you check out the Government's website to learn how much you will have to pay before you commit to a new vehicle. If possible, select a car that does not produce many emissions, as this will not only save you money on fuel, but also reduce the cost of your car tax, allowing you to save twice as much money.
Test drive a selection
Once you have narrowed down your selection, make sure that you test drive a few different models before you commit to buying a car. If you are buying a new vehicle then visit the dealership; if you are buying a second-hand car then make sure that you explore a range of sellers before you make your purchase. Ask to be able to drive the car so that you can feel how it handles and see if it will suit your purpose. You should always try before you buy when it comes to cars.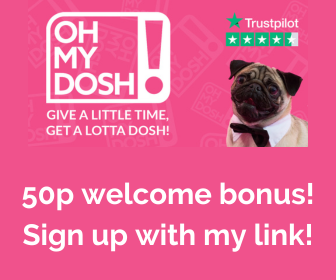 Related blog posts
How to save money maintaining your car
Tips for selling a used car online
7 things to check before buying a used car
Expenses to consider when purchasing a car