How to donate to food banks for free
Posted on
You may have seen my recent blog post about the food bank advent campaign. It's a great initiative to encourage us to donate to food banks and help those in need before Christmas, preferably in November, as food banks typically see a huge surge in the demand for their service in the weeks leading up to the festive period.
Of course if you can afford to donate food then that's great, but what if you want to donate and help others but you really can't afford to?
When you can't afford to give to others, or even if you can, there is a clever hack that enables you to donate food and household products to food banks for free.
If you want to learn about this hack then read on to discover how you can help those in need for free.
Hack: how to donate to your local food bank for free
If you read my blog regularly and have checked out my free money page then you'll already know about free supermarket coupon and cashback apps. You may even use them already!
Sometimes these apps, like Shopmium, have 100% cashback items listed which means you can get an entire food or household product from the supermarket for free!
Whilst we usually ignore these types of offers if they aren't something we already need or use, there is a much better way to make use of these 100% cashback offers and help those in need at the same time.
Next time you see a 100% cashback or 'free item' offer that you don't want to use personally, don't ignore it.
Providing the food product is dried goods with a long shelf life, toiletries or cleaning products then don't skip it. Instead, buy it and donate it to your local foodbank!
This is a great way to increase the donations at your local foodbank at no extra cost to yourself. It's a win-win situation.
You will, of course, have to pay upfront for the cost of the goods, but you will get this refunded as cashback once you have uploaded your receipt, it's been approved and you have reached any payment thresholds.
On Shopmium there is no payment threshold and on GreenJinn it's only £1.50 so really easy to reach. On Checkout Smart there's a small fee for cashing out a balance under £20.
It does mean you will need to be able to afford to buy the product upfront and then wait for the cashback, so only do this if you can afford to be without the money whilst you wait for your cash back.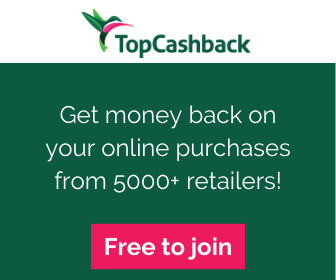 How can I find free items to donate to the food banks?
There are three supermarket coupon apps that I use and recommend. Many of these apps offer a discount on products, but occasionally they offer free items and 100% cashback. The offers usually update weekly so simply refresh your app every Monday to see if there's anything you can get for free for the food bank.
Here are the in-store coupon apps I recommend you download:
· Shopmium
They currently have grocery coupons for Tesco, Sainsbury's, Asda, Morrisons, Waitrose and Boots. If you sign up by clicking my Shopmium referral link then you can currently get a free tub of Ben and Jerry's ice cream! Of course you can't donate ice-cream, but just keep an eye on the app to save money on your own food shopping and to discover 100% cashback offers so you can donate extra items to the food bank at no cost to you.
Learn more about Shopmium in this blog post: How to save money at the supermarket with Shopmium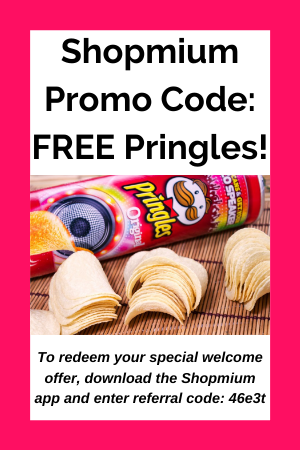 · GreenJinn
GreenJinn is a smartphone app which has digital coupons for Tesco, Sainsbury's and Waitrose. They also have a changing 'others' section which features other retailers such as Boots, Superdrug and Ocado. The coupons are refreshed every Monday and you'll find food, toiletries and cleaning products.
Find a coupon you want to use, take a photo of your receipt on the app once you've bought the item and within a day or so you'll get cashback. You can cash out to your PayPal account as soon as you reach £1.50.
Learn more about GreenJinn in this blog post: Save money at the supermarket with coupon app GreenJinn
· CheckoutSmart
This is an app from the cashback site Quidco. You can receive up to 100% cashback on selected items from major supermarkets, many High Street retailers and even Ocado. To avoid a pay-out fee, just wait until you have over £20 to withdraw.
Sign up at www.checkoutsmart.com
Also keep an eye out in the supermarket for offers that let you try a product for free or coupons in magazines and newspapers. Whilst the product may not be useful for you, it could really help someone else out in their time of need, or you could add it to your reverse advent calendar for the food banks.
Click here for a list of coupon apps and receipt snapping apps!